Most photographers love to travel, and I'm no exception. Many photographers also like bags – go on, admit it! Again, I'm no exception. So I'm always curious when a brand a brand emails me to tell me about their new carry product. In this case, we're looking at the Nayo EXP backpack from Nayo-Smart. While it's not specifically a camera bag, there's enough room in it to pack your belongings for a short break, as well as protecting a camera in it using one of the many methods that I detailed in the post: Best ways to protect your camera inside a regular backpack. Obviously I use a camera bag for work when I have a lot of lenses and a pair of cameras, but for personal trips on the weekend I often take just one camera and lens and stuff it into whatever bag makes sense at the time. This is what I did to get to know this bag for a few weeks.
NOTE: This bag was provided by NayoSmart for this review.
Expandable Volume
The defining feature of the Nayo EXP is its expandable capacity. Using a zipper that wraps around the whole bag, it can expand from 25L to 40L.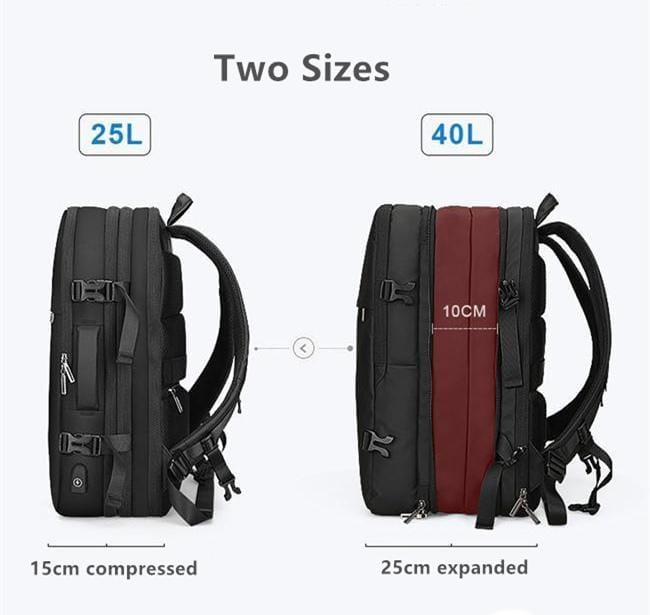 Compressed size – Volume: 25L Weight: 1.1 kg
Dimensions – 50 L x 15 W x 31 H cm, fit 17.3" laptop
Full-expanded size – Volume: 40L
Dimensions – 50 L x 25 W x 31 H cmEqual to a standard carry-on size suitcase
Material – 600D high density polyester with waterproof, polyurethane coating
I have used a few expandable bags in the past, and what I like about this style of backpack design is that the expansion can alter the function of the bag, not just the volume. In the 25L mode, the Nayo EXP has plenty of room for everyday trips to the office, carrying a large laptop with accessories, lunch for the day and a rain jacket. When you unzip the expansion zone to turn it into a 40L bag, you now have a travel bag that can be used for anything from a weekend getaway to a week-long vacation for those that favour minimalistic packing.
The downside of most expandable bags is that they look a lot smarter when they are zipped up in their compact and compressed mode, than they do when they are opened up for maximum volume. Once opened up, such bags tend to lose their structure a little, and suddenly look like they are all made of zippers. The Nayo EXP is no exception to this rule, and most people will definitely want to keep it zippered up into the 25L volume if you need a smart looking backpack to take to work during the week.
Once opened up into the 40L volume, it can easily swallow several days worth of clothes, as well as your laptop, toiletries and a spare pair of shoes. All of this can be organized into three distinct zippered mesh pockets that are accessed suitcase-style by opening the bag up with the middle zipper and laying it flat.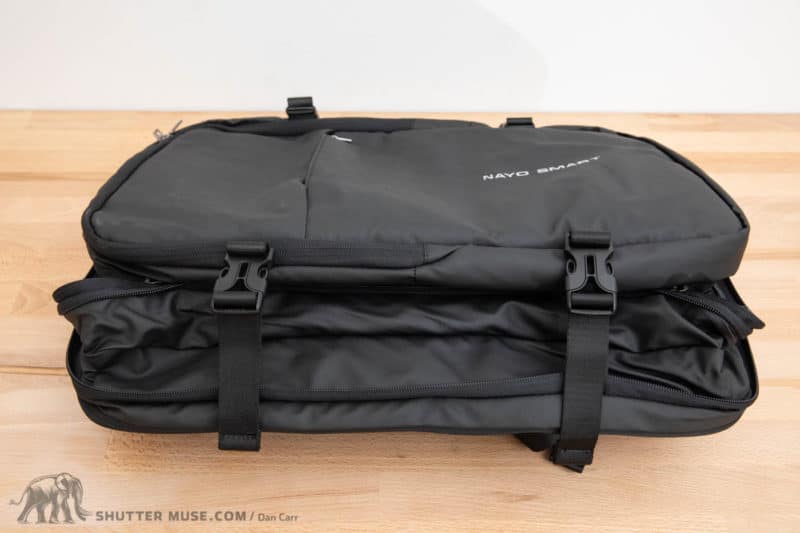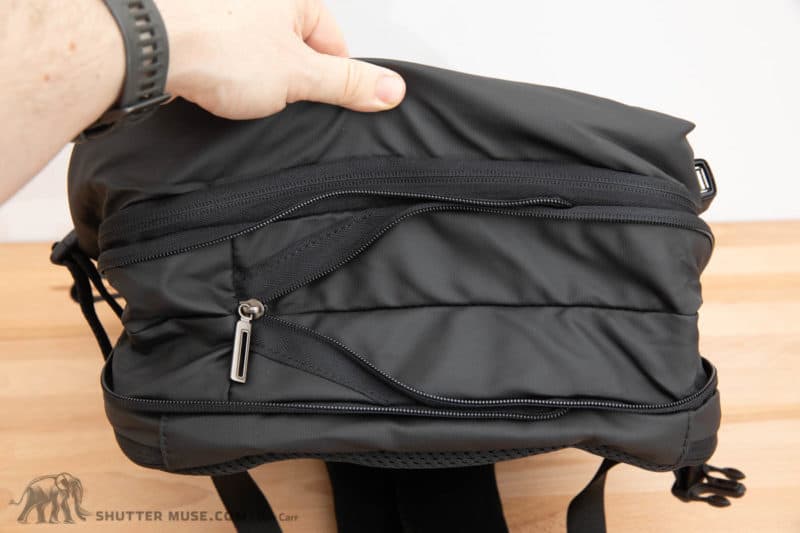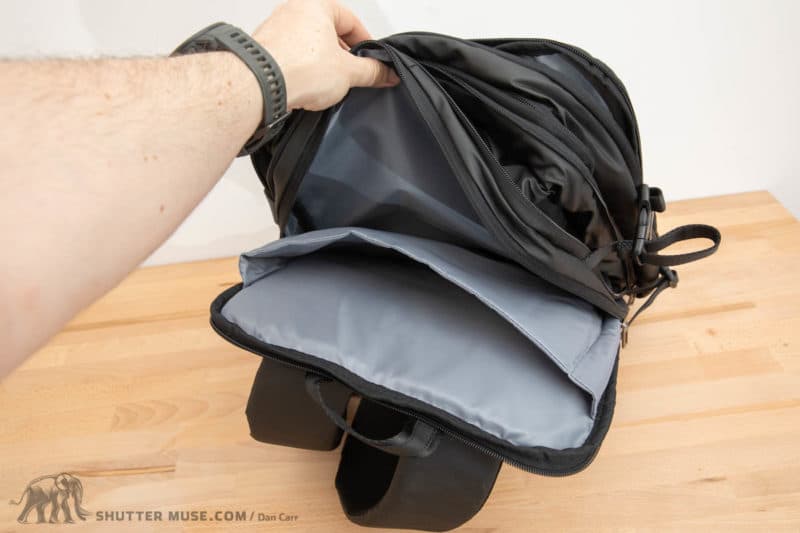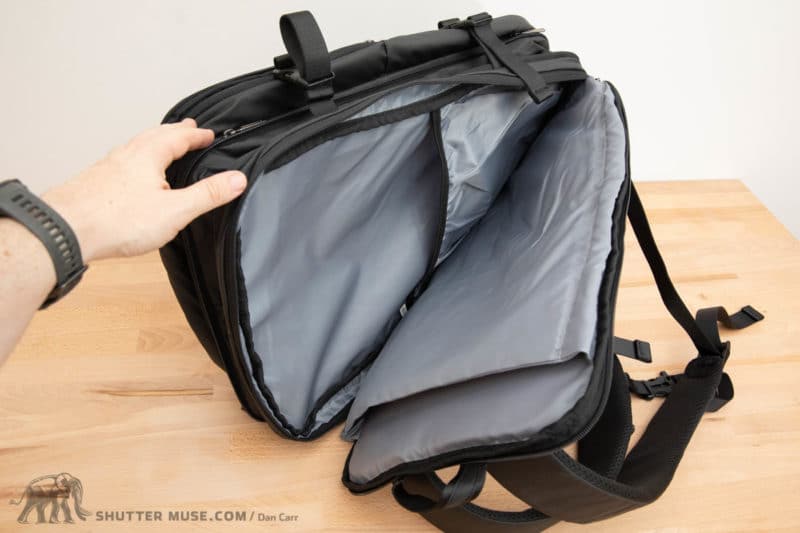 Carrying Comfort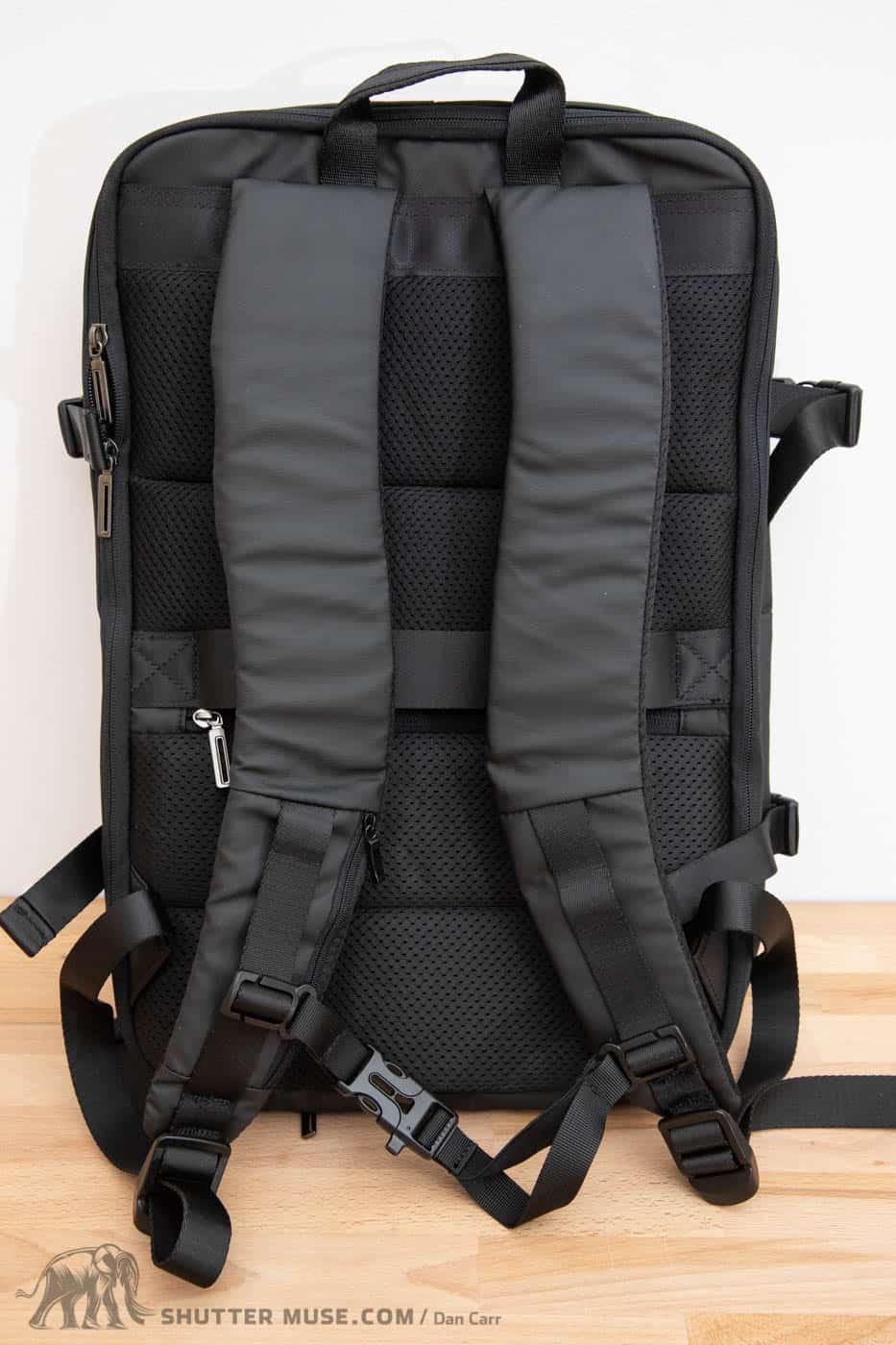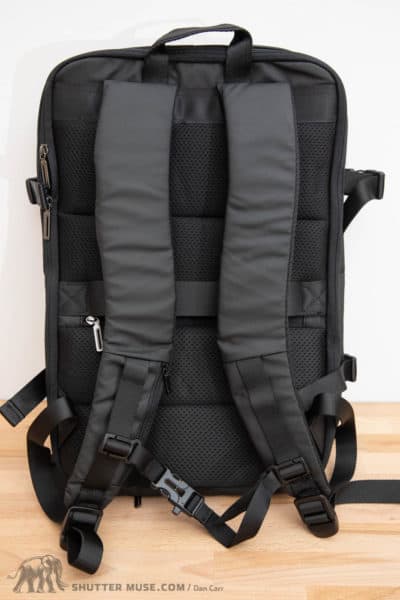 The shoulder straps and the back panel of the pack are thickly padded, making moderate loads comfortable for day-to-day usage. However, the support system on the bag does have one annoying problem: The sternum strap length cannot be adjusted.
As with many backpacks, the sternum strap has a length of elastic attached to it which provides a bit of expansion as you're moving around. Unfortunately, the actual length of the strap isn't adjustable at all. In all my years of testing and reviewing bags, I have never seen a sternum strap that can't be adjusted. Not only can it not be adjusted, but it's also incredibly long in the first place. I found it to be too long for my preference, and I say this as a man with larger than average chest for someone of my height and waist size. I can't imagine how it would sit on a smaller torso, be it male or female. This is a shame because the features of the rest of the bag appear to be well thought out, but this omission is a misstep in the design.
With a relatively lightweight load in the bag, perhaps your laptop and computer accessories, many people probably will not find the need to use the sternum strap on their daily commute. However, when you fully load all 40L of expanded capacity, the lack of structure in the bag does cause it to sag backwards, and at this point it would definitely be nice to have a sternum strap so that it doesn't feel like it's always slipping backwards.
If you're handy with a needle and thread or a sewing machine, you could probably fix this problem, or I might even suggest removing it and replacing it with an off-the-shelf sternum strap that can be easily bought from Amazon for less than $10.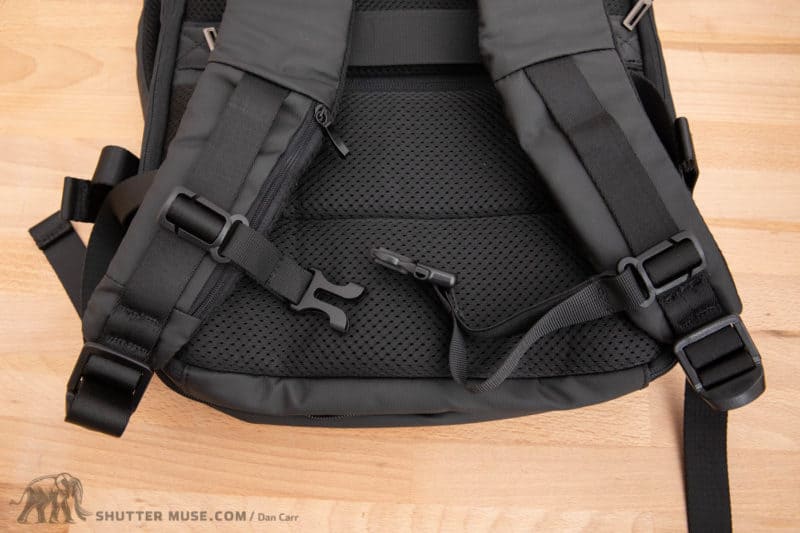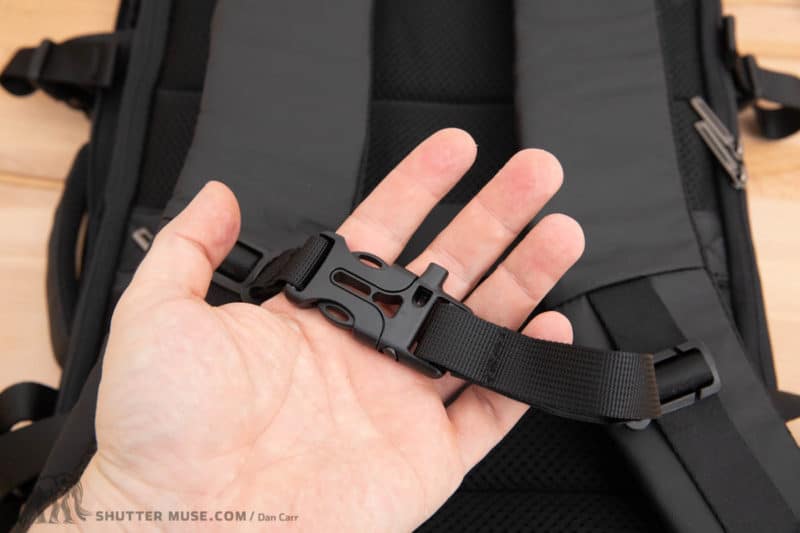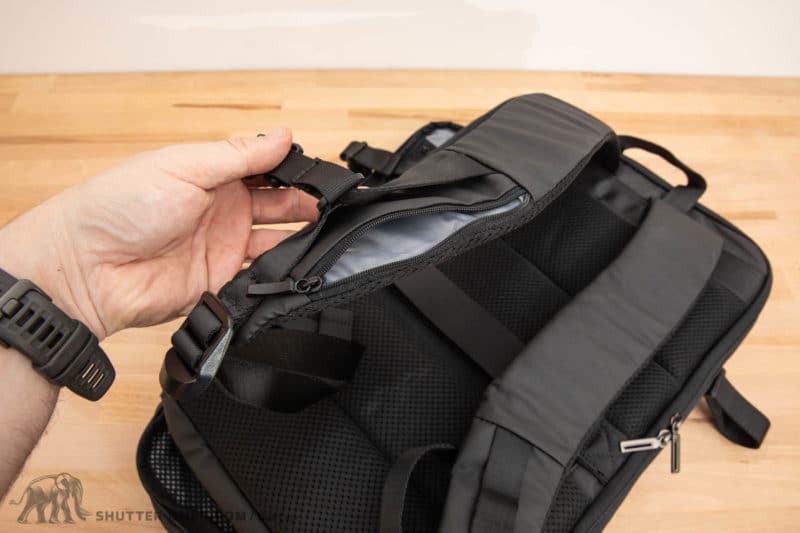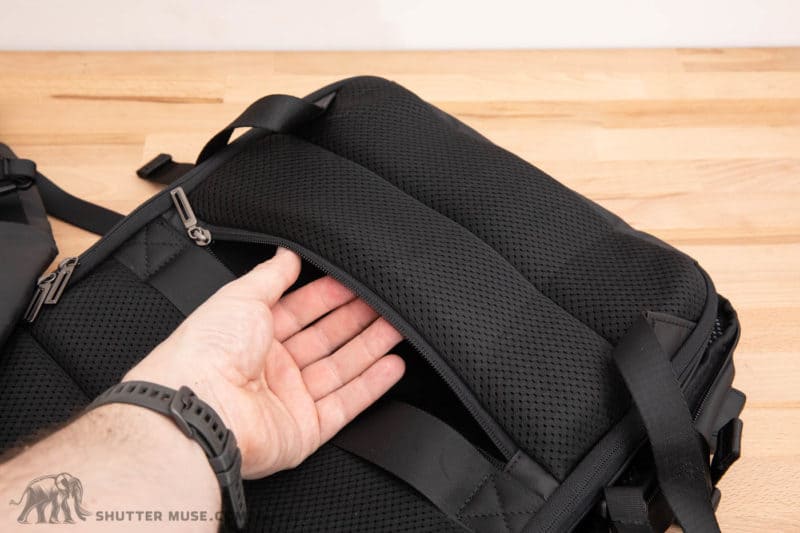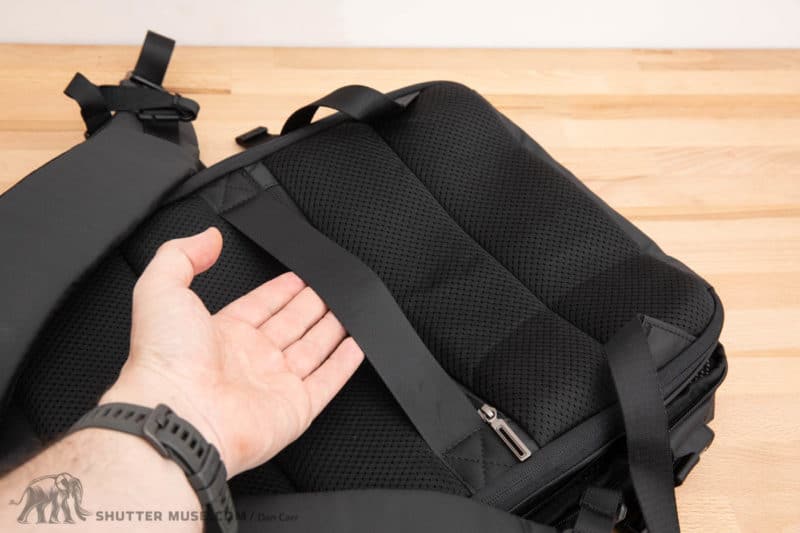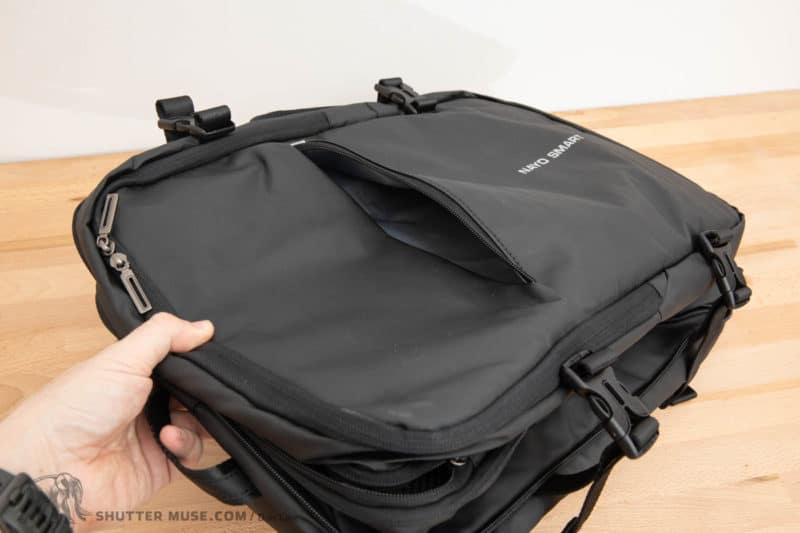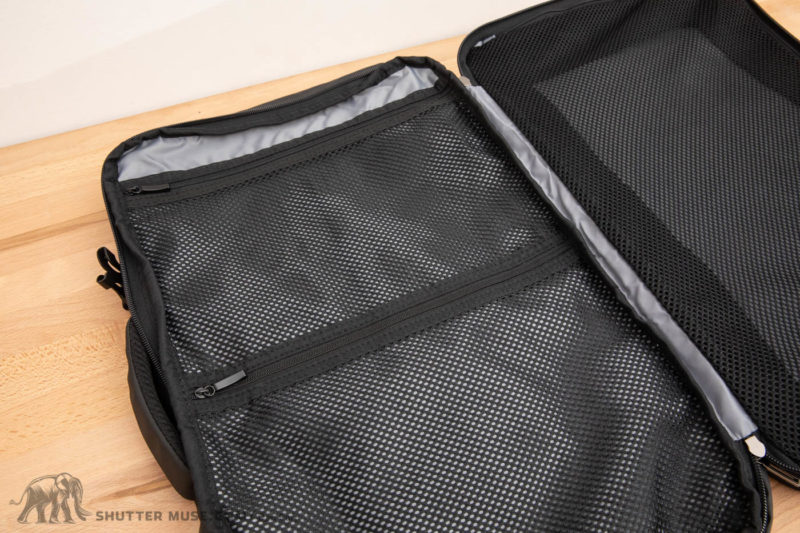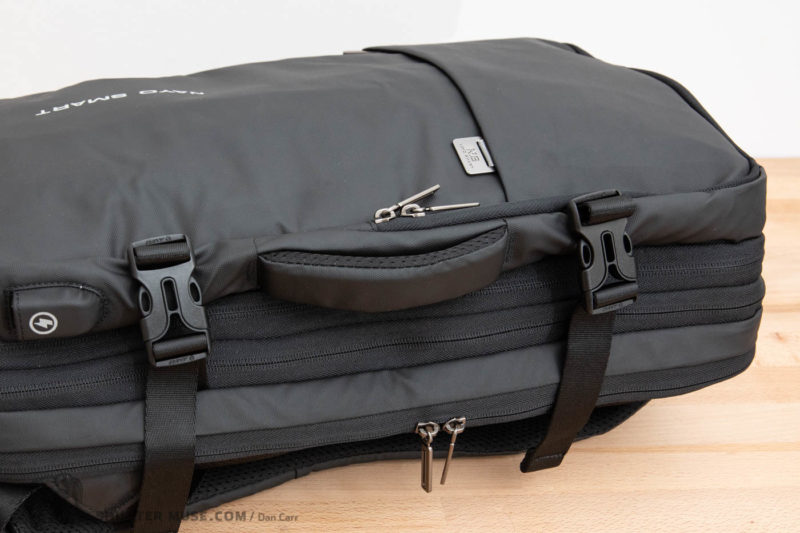 External USB Power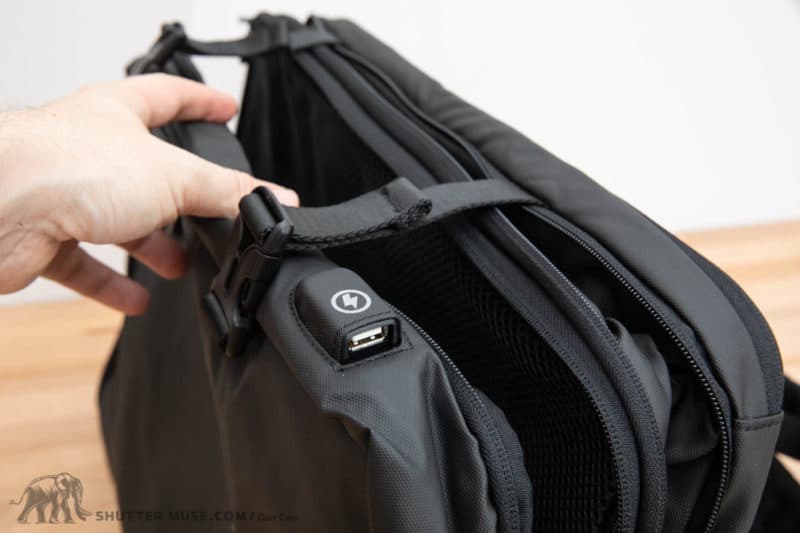 On the outside of the bag you'll find a USB-A port which connects though to the front pocket of the bag. This allows you to connect a USB battery pack inside the bag, and then access the power from the outside. This is a pretty cool feature, and something I made use of right away with my usual Anker 10,000 PD battery pack that I take pretty much everywhere. As you'll see in the photo below, the internal USB cable is long enough to allow you to place your USB battery pack into one of the smaller internal accessory pockets so that it doesn't get tossed around and disconnect from the cable.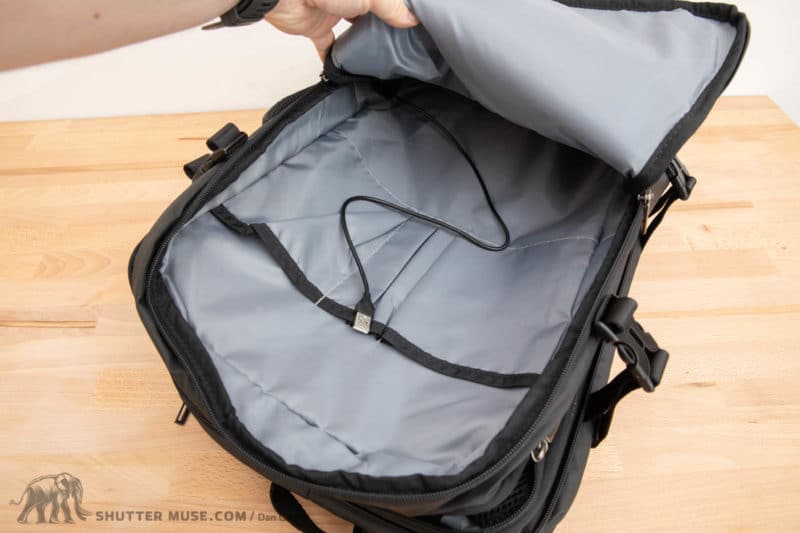 Conclusion
You can't draw a proper conclusion about a bag like this without taking its price into account. At the time of writing this review, the bag retails for just $122 although there also seem to be regular sales that take it down below $90 if you keep your eye on their website.
If you need a cheap do-it-all bag that serves as your daily office commuter during the week, your carry-on friendly travel bag during the weekends and occasionally something to carry a camera and a lens around, this bag might just be what you're looking for. There are better bags that do all of those things individually, but the strength of this one is that it can adequately perform all those duties for someone who is on a tight budget.
My biggest gripe with the bag is the poorly designed sternum strap that can't be adjusted, and is frankly the wrong size for most people at its fixed length. That said, if I was dead set on using this bag every day and I was able to get it for a good price, it is something that could be fixed by purchasing a generic sternum strap from Amazon.