Don't Worry. We Can Help
Unfortunately, you have missed the 5 Day Deal this time, but don't sweat it too much; a little birdie tells me there will be another one, and we'd love to let you know when it starts. Just hit the green button below and leave us your email address so that we can send you an email when it kicks off.
Don't worry; this doesn't add you to our monthly newsletter or anything like that, and we'll never give your details to anyone else. This is purely a special list for those of you who were unfortunate enough to miss the last 5DayDeal.
$2,200,000
Raised For Charity
(10% of all sales go to charity)
Insane Deals
Each bundle deal features thousands of dollars worth of photography training products for a massive discount, up to 96%! The products are sourced from the best photography educators in the industry. They include people such as Trey Ratcliff, Joel Grimes, David duChemin, Jasmine Starr, Serge Ramelli and Nicole S. Young.
Every 5DayDeal comes with the guarantee that every single product in the bundle has never been featured in one of the previous bundles and will never be featured again in future ones. Each bundle must be unique so that people can confidently purchase every year, safe knowing that it will all be new to them.
Here's What Customers Are Saying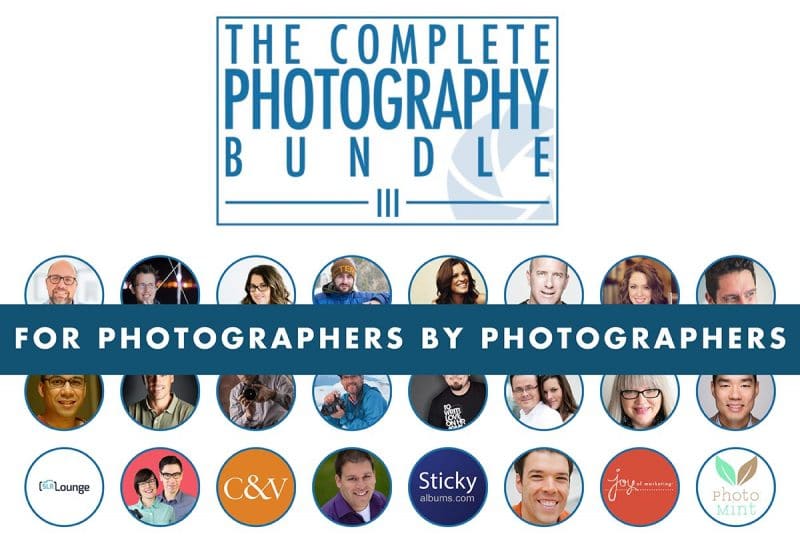 Every time I miss a 5DayDeal, I die a little inside. It always seems to reinvigorate my love for this sometimes difficult career path I have chosen. I love it that much. If it were a person I'd donate a kidney to it. Even if it didn't need it. I spend weeks afterwards unpacking the whole bundle and finding resources I didn't even know were included. I cannot recommend it enough.
Chris Alexander
Chicago, United States
Everybody knows that the amount of items you get for your money is amazing, but I was surprised by the sheer quality of the content! With everything here, I feel like I can actually make it and live off of my photography!
Caleb Byrd
Kansas, United States
An amazing collection of products, if this 5DayDeal bundle does not help me to develop a successful photography business then nothing will. Thank you so much to all the contributors for making these products available at such a ridiculously low price, and well done on supporting such worthwhile causes. I can't wait to get started!
Richard Lisle
CA, Italy
What an awesome opportunity to not only grow your business but to help charity as well! Everyone should take advantage of this amazing learning opportunity. Some of the best minds in the industry giving great products for you to use. Thanks so much. Can't wait to utilize all of the learning and implement right away.
James Wood
Ohio, USA
I've bought a couple of the 5DayDeals in the past and always found them to be exceptional value. Particularly one year there were many videos by great artists and all for the price of just one of the videos on the artist's site. I learnt so much from the videos it was insane to not have bought them at such a low price. I encourage everyone to try out the 5DayDeal as they will help you with your photography now and well into the future.
James Troi
Melbourne, Australia
My mind is blown that this is even happening! The deal is not only so incredibly generous to a wide variety of people, it is also making a MASSIVE and above all ETERNAL difference for so much of humanity. I'm humbled that I'm even getting anything out of it. I don't really know where I'm going to start but I will feel very good knowing that my purchase is making a difference for many other someones in places I may never visit. I'm thankful that I get to join in something so grand. You all rock, 5DayDeal people!! My day has been made!!
Julie Emerine
Mississippi, USA