Highly Recommended
The Tools and Resources You Need to Succeed at Every Level with Your Photography
Welcome to my resource page, a curated list of crucial tools, services and companies that I use daily to run an efficient and profitable photography business. No question being a professional photographer is a tough job these days, and juggling the many necessary tasks can be a challenge.
This list reveals the go-to resources that help me stay on top of everything from photo editing to marketing my brand and selling my images. I hope you find it helpful.
This page may contain affiliate links. If you buy something through one of these links, we might make a small commission.
What Would You Like to Do?
Get Your Gear

The largest selection of camera gear on the web. B&H offer free shipping over $49 in the US, and free to Canada on most orders over $100. International shipping policies allow you to pre-pay tax and duties so you don't get a surprise.
In the US, save the tax and get financing deals on your camera purchases using the B&H Payboo credit card.

I use Amazon for most of my non-photographic purchases: office supplies, home supplies, and computer accessories. They are usually the best place to buy hard drives for my RAID backup system. if you buy frequently, it makes sense to get an Amazon Prime account so that you get free shipping.

If B&H is out of stock, Adorama is also an excellent option for your cameras, lenses and photography accessories. They have excellent service, great return policies, offer international shipping and the opportunity to pre-pay taxes for many countries.

Moment is a newer store that has created a brilliantly curated selection of products from all the best brands. Uniquely, they offer free international FedEx shipping on all orders over $149, with free shipping in the USA on orders over $49.

For my fellow Canadians, Camera Canada is the best place to start when you don't want to deal with international shipping. Shipping is free on most orders over $99.

WEX was my go-to source for online camera gear purchases when I lived in the UK. Their selection is unmatched. You can get free standard delivery on orders over £50, and free next-day delivery on orders over £500.

Another option for Canadian's will always be Henry's. Pricing is usually better at Camera Canada, but Henry's has a more extensive product selection. If I can't find what I need at Camera Canada, Henry's will usually have it, and they offer free shipping on most orders over $99.

Sometimes it's just not possible to buy the gear you need for a specific photographic project. LensRentals is the answer! Test expensive equipment before you buy it, or rent that dream 600mm lens for your once-in-a-lifetime African safari.
Best Camera Bags and Straps
Check my gear guide to see the specific models I'm currently using.

Peak Design make camera bags of all shapes and sizes, plus quick-release camera straps and tripods. I use their straps on every camera I own and often find an excuse to pull one of their bags from my gear closet. Free shipping in the US and incredibly cheap shipping elsewhere.

MindShift Gear is Think Tank Photo's line of outdoor photo gear. If you spend most of your photographic time outside, you have to check these out. US customers who spend more than $50 get a free gift when clicking this link.

The best overall selection of camera bags on the market. Their roller bags are the rollers by which all other rollers are judged. US customers who spend more than $50 get a free gift when you click through this link.

Incredibly rugged bags for truly adventurous photographers. Shimoda's Explore and Action-X backpacks are among the best. Use coupon ShutterMuse10 to save 10%.

Exquisite camera bags made from durable VX21 sailcloth, designed for travel and wildlife photography. Use the coupon code SHUTTERMUSE10 to save 10% on your order.
Home of the F-Stop Tilopa, Ajna and Shinn backpacks for adventure, travel and wildlife photographers. Their new proprietary DuraDiamond material has made these among the toughest camera bags on the market.
Best Photo Editing Software
By design, RAW files require editing before they are ready. These are the tools that get me the results I need.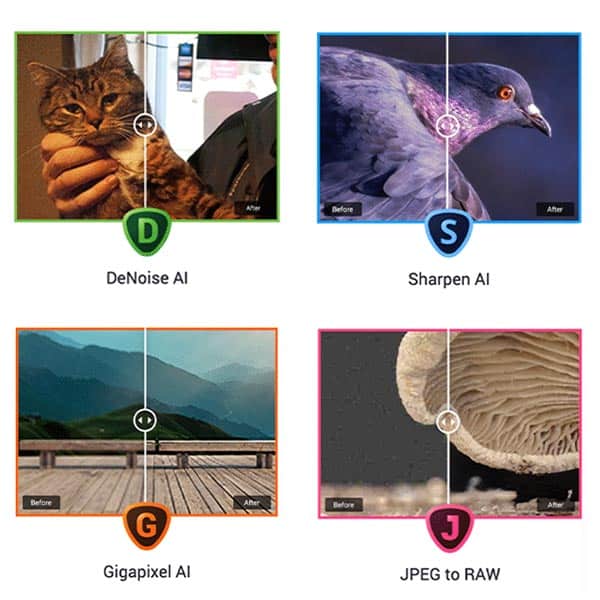 The Topaz plugins are a crucial part of my workflow. DeNoise AI is by far the best noise reduction plugin on the market. Combine this with Gigapixel AI and Sharpen AI to get the most from the Topaz suite. Use coupon shuttermuse to save 15%.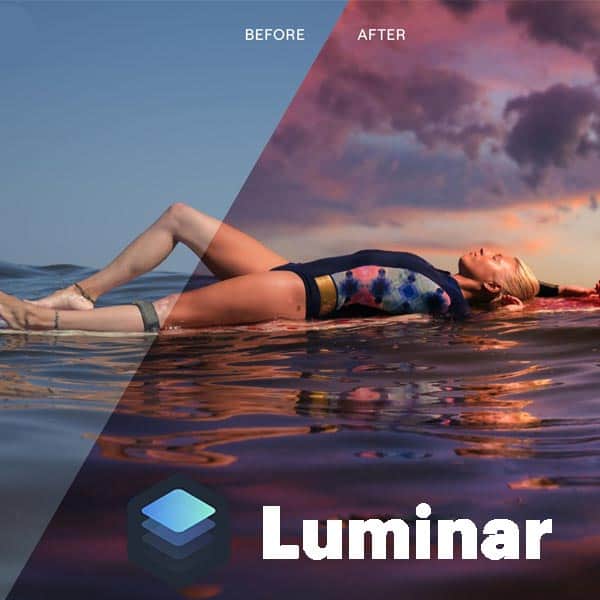 Luminar from Skylum Software is a powerful Lightroom alternative. Combining the RAW processing and editing features of Lightroom (+more) with the layer and masking features of Photoshop. Save 10% by using my special coupon on this page.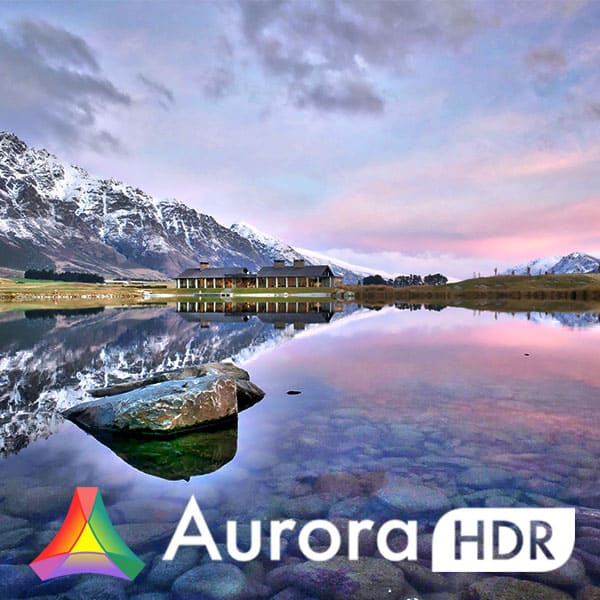 Incredibly powerful and fun to use HDR tool from Skylum Software (formerly Macphun) and Trey Ratcliff. I wasn't a fan of HDR until this program came along! Save 10% by using my special coupon on this page.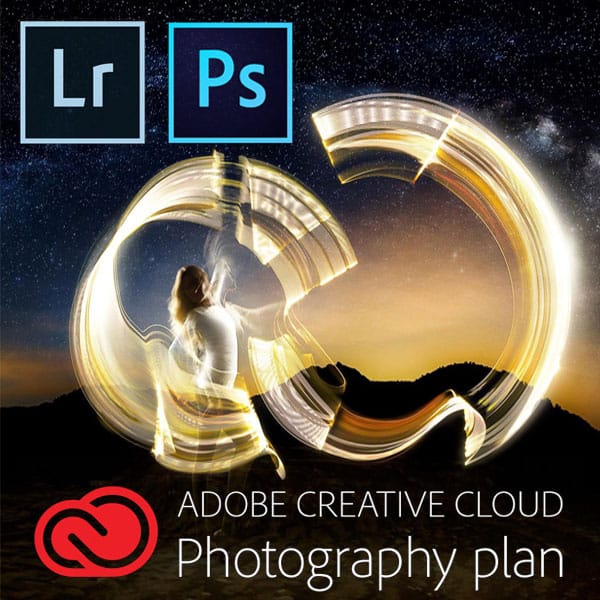 The power of Lightroom Classic and Photoshop CC in the Creative Cloud Photography Bundle is hard to beat. I also love having Lightroom Mobile at my fingertips as a portable portfolio.
Build a New Portfolio Website
A portfolio website is a crucial tool for any photography business. You can choose to build that portfolio with a dedicated platform designed explicitly for the purpose, or you can use WordPress to have access to a broader range of marketing tools, blogging tools and customization options. These are my recommended portfolio platforms.

A Simple drag and drop portfolio builder that you can use to showcase work, deliver to clients and sell prints. I have a SmugMug site that I use as a print sales portal, and for that usage, I believe it's the easiest option out there. Use the button below to start your 14-day trial, and if you decide to proceed after that, they'll give you a 20% discount.

If you have an extensive image collection that you want to sell for stock or just create a substantial browsable archive, Photoshelter would be my pick. Like SmugMug, you can also create beautiful portfolio sites with it, but in my opinion, this platform shines when used for archive image sales. 30-day trial available.

Like SmugMug, Pixpa is an all-in-one solution for portfolios, print sales and client delivery. Their sites have a modern, minimalist feel that will suit some photographers' aesthetics. Use the button below to get a 50% discount.
Best WordPress Hosting for Photographers
WordPress is an excellent option for building a photography portfolio website if you find the possibilities too limited on dedicated portfolio platforms like those mentioned above. With WordPress, the sky is the limit for design or integration into 3rd party services. Although the WordPress software is free, you need to host the site somewhere.

Bluehost is reliable, affordable hosting, and they have a one-click WordPress install, so you're up and running in 5 minutes. Get a free domain name and save 30% on hosting with the button below. This is a good starter host for WordPress beginners.

Kinsta is a premium managed WordPress host. They offer unparalleled customer support, and hosting your site with Kinsta will give it an instant speed boost due to their complex, WordPress-specific architecture. The best option for intermediate/expert WP users who take their website seriously. Shutter Muse is hosted with Kinsta, as is my portfolio website.
Best WordPress Plugins for Photographers
If you use WordPress, these are some of the best plugins that photographers can use to show off their work and grow their business.

By far the most potent gallery plugin for WordPress. Sell prints, create passworded client galleries, display your Instagram feed and even automatically sync photo collections from Lightroom to your website!

Building your email newsletter list is crucial for a more successful photography business with more clients and more followers. I use Optinmonster on all my sites, and it has been a game-changer.

A faster website will rank higher in search engine results and keep visitors on your portfolio site longer. WP Rocket is a caching plugin that speeds up your site in just a couple of clicks. I use it on all my sites!

Rank Math is a purpose built SEO plugin. It features many tools to help your photo business rank higher in search results and enables you to track your exact ranking position for search terms in your local area.
Best WordPress Themes for Photographers
You'll need a fast and fully featured theme for your WordPress photography site. These are the ones I have used for my sites over the last decade.

Divi theme by Elegant Themes is one of the most popular themes in the world for a good reason. No site can't be built with Divi; such is the power of its easy-to-use visual builder.
This is an excellent option for people who can't afford to hire a website designer. My portfolio and even this website were built with Divi for over six years.

GeneratePress is an acclaimed multi-purpose WordPress theme built with performance in mind. Although I don't recommend this theme for beginners, it's capable of creating beautiful, fast portfolio sites in the hands of somebody with more WP experience. This theme is used to build Shutter Muse.

GPP are one of the only companies producing WordPress themes specifically for photographers. They also make a plugin to sell stock photos directly on your site. My first ever portfolio site was built with GPP, and I have been recommending them ever since. Use the coupon code ShutterMuse to save 25% on their site.
Keep Your Photos Safe
All drives will fail at some point because they are mechanical devices, even solid state drives. If you don't have a bulletproof backup system in place, there's a good chance that you'll lose everything. Take a second to imagine how you would feel if you suddenly lost every single photo you've ever taken…

If you use your laptop on public WiFi networks, editing your photos in cafes, airports or hotels, your photos and data are at risk. It's easy for hackers to access everything, potentially stealing, leaking or profiting off your work. For less than a cup of coffee a month, you can protect yourself with NordVPN. This is what we use at Shutter Muse.

Unlimited, automatic cloud backup. Backblaze runs quietly in the background on your Mac or PC to sync the contents of all your hard drives to the cloud. Offsite backups should be part of any photographer's minimum data protection strategy. Backblaze makes it easy.

Automate the cloning of drives, folder or files at specific times and dates, or after specific actions have been taken. It's an integral part of my backup routine.

OWC make everything from portable hard drives and SSDs to entire 8-bay RAID arrays. I particularly appreciate their located-in-the-USA chat support team, who are eager to help with any problems.
Get Your Photo Business On Track

The simplest, fastest and most cost-effective way to get a fantastic logo and watermark for your photography. Read about my experience with them here.

In-depth photography pricing calculator to help price everything from social media usage, to billboard campaigns. Use code SM0414 to get a 10% discount.

An efficient business is a profitable business. Photo Mechanic is the fastest way to ingest your images, sort them, keyword them and complete their metadata.

An email newsletter is one of the most important marketing tools for a photographer. I use ConvertKit to send tens of thousands of emails every month.

Dropbox is the standard for file sharing. They give you a generous amount of space for free, and recently launched a new file delivery service that is perfect for sending time-expiring download links to clients.

I don't know where I'd be without this app. Trello is an amazing organizational tool that allows you to easily segment your projects and collaborate with additional team members.

I think of Zapier as the gearbox within my business machine. With Zapier you can connect all your services to automate almost any task. It saves me hours of work a week.