Ok, Now For The Gear List!
Cameras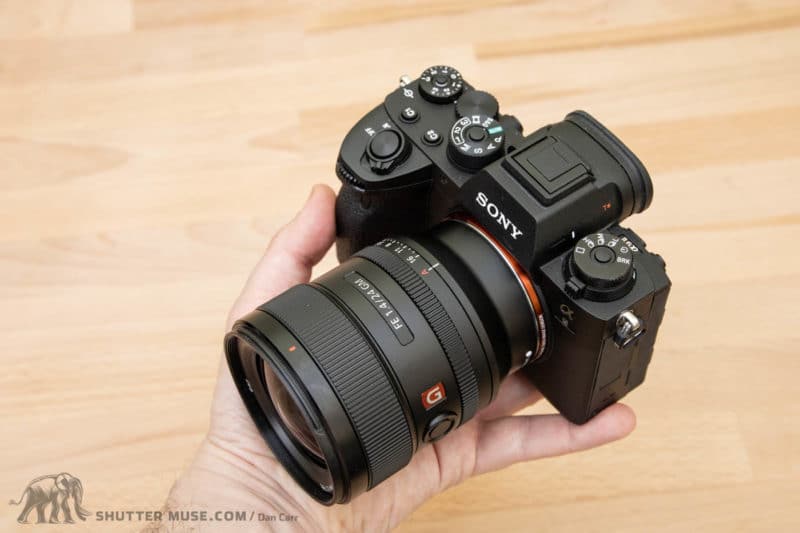 Sony Cameras
The Sony cameras are the cameras that I use most often. They are my primary camera bodies for clients, print, and general day-to-day photography work. Although I also own Canon and Nikon gear, I generally consider myself a "Sony shooter". The other gear is owned for testing, review and tutorial purposes on this site or to better assist workshop clients that use these systems. That said, I love the Nikon Z9/Z8 and use them as often as possible. However, my Nikon lens selection is not yet comparable to my Sony kit.
The switch from Canon to Sony for my work cameras was pretty recent. Having used Canon gear for 15 years, it was not a decision I took lightly, and I wrote a detailed post on my reasons behind that Canon to Sony move. The primary reason for the switch was a desire to use Sony's state-of-the-art autofocus system for my wildlife photography while also taking advantage of their excellent dynamic range for landscape photography, as well as the smaller size of their camera and lenses compared to Canon or Nikon.
Right now, the Sony a1 is my primary camera, while the a7 IV is a backup when two bodies are needed on a shoot. The a7S III is mainly used for video and time-lapse projects, as well as shooting most of the review photos for this site, where its 12MP sensor is more than enough resolution. The pair of FX30's are purely used for YouTube content.
Nikon and Canon Cameras
In addition to my Sony cameras, I keep a collection of other cameras that allow me to be familiar with Nikon and Canon mirrorless systems. When I borrow lenses for testing, they are used with these cameras. As you'll see in the lens section below, I keep a few lenses for the Canon and Nikon system when they have something that catches my eye.
For more information about why I own and use Sony, Canon and Nikon systems, please read this post.
I also have a couple of Canon 6D DSLRs that I use in my wildlife camera traps, primarily because DSLRs are far more power-efficient than mirrorless cameras, and this is a big factor when you are trying to leave them in the field for months at a time.
Lenses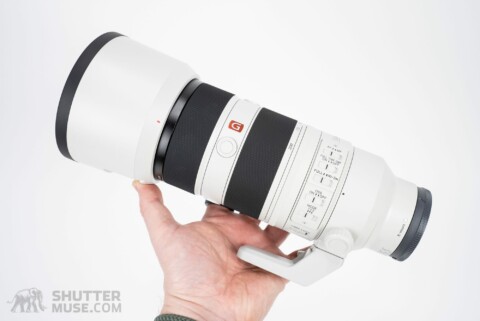 As mentioned before, I moved from Canon to Sony for my primary work kit, which meant massive changes to my lens collection. One of the reasons I felt comfortable making this switch is that Sony is now producing sensational glass that matches or beats the quality I was so fond of in the Canon L-Series lenses. Moreover, they are generally much smaller than equivalent lenses from Canon's RF lens series or Nikon's Z lens series.
On top of that, they have several lenses that Canon does not have, like the exceptional 20mm f/1.8 G and the 14mm f/1.8 GM. Tiny, ultralight wide-angle lenses that easily resolve on high-megapixel cameras like the a7R and a1 series. Then there is the 200-600mm G lens. A lens that should probably cost twice as much as it does. The focal length range of this lens is considerably more helpful for wildlife than a 100-400mm or 100-500mm, and the fact that it somehow manages to work so well with a 1.4x extender means you have an 840mm lens that you can hand hold and still lock on to fast-moving wildlife such as birds in flight.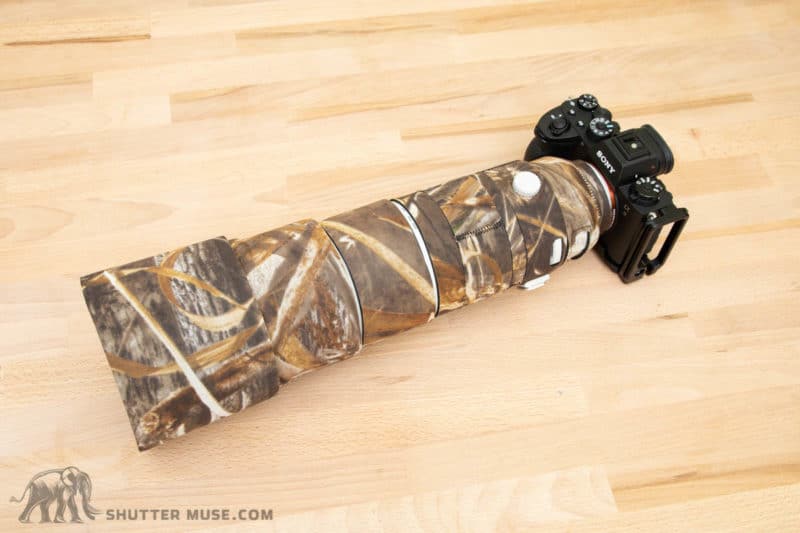 While my primary lens kit for commercial work is all Sony glass, I'm also building up a small lens kit for both Canon's mirrorless camera system and Nikon's Z-Mount mirrorless system. The main reason is to have a few lenses on hand for each system when I borrow or buy a Canon or Nikon lens for testing and review on this site. Keeping two or three familiar lenses for each system makes it easier to evaluate cameras. This part of my kit is still growing.
So what's that Nikon 800mm lens all about, then, you might ask? I admit that I did not expect an 800mm prime lens to be my first Nikon lens purchase, but this is a unique piece of glass. At just $6500, there has never before been a professional-quality 800mm lens at such a low price point. In the past, we have seen 800mm primes lenses with f/5.6 apertures come in around the $16,000-$18,000 mark. While the Nikon lens is f/6.3, I think many people would happily sacrifice 1/3 of a stop to put $10,000 back in their pocket. I couldn't resist checking it out!
The Nikon Z 800mm f/6.3 is one of those system-defining lenses that comes along once in a while. For some people, the existence of this lens is enough to switch brands. Not only is it relatively cheap, but it's also hand-holdable and easy to travel with. For wildlife photographers, this is a dream lens, and when you consider that you can buy that lens and a Nikon Z9 camera for less than the cost of a Sony or Canon 600mm, you can see why it caught my eye. I believe Nikon took smaller profit margins when they launched this lens and the Z9 camera to entice professionals back to their system. And you know what? I'm here for it! While I love my Sony kit and prefer their system as a whole, the Z9 and 800mm lens is an incredible combination for wildlife.
For the times when 800mm is too long, the Nikon Z 400mm f/4.5 is there for me. This lens is incredibly lightweight, and not only is it one of the sharpest 400mm lenses I have ever used, but it's also one of the best-performing lenses with a 1.4x extender I have ever seen. If I don't want to carry the 800mm at all, I'll take the 400mm with the extender and also have a 560mm f/6.3 that produces incredible results.
Camera Bags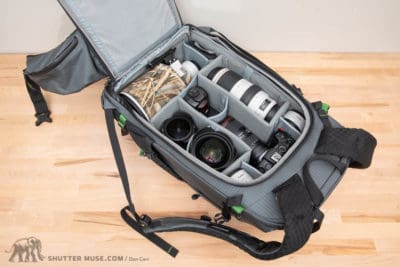 *1 – Use the discount code SHUTTERMUSE10 to save 10% on your order from the Gura Gear website.
*2 – Use discount code ShutterMuse10 to save 10% on your order from the Shimoda website.
*3 – Spend over $50 on the Think Tank/MindShift website after clicking one of my links, and get a free gift at checkout.
These are the camera bags that I use regularly. Most of them have been extensively reviewed on the site, and if you're interested in any of them, I encourage you to dig into those reviews. Most of the bags on this list serve a particular purpose, mainly because my work has me doing many types of photography. Some bags are perfect for landscape photography, some for wildlife photography, and others for events, travel or sports photography.
Gura Gear's Kiboko backpacks have a unique butterfly opening that makes them perfect for long lens use, and their Kiboko City Commuter bag is the best camera bag ever made for EDC and travel. The Shimoda Action X70 is the largest outdoor photography pack on the market, making it ideal for days when I carry a lot of bulky gear, such as underwater housings. The Gura Gear Chobe is the perfect second bag for air travel. The Pelican 1626 is the largest Pelican case that airlines will accept as checked baggage. The Think Tank Essentials Roller is the perfect miniature weekend roller for air travel with a small camera kit. The Moment Rugged sling is simply the best camera sling on the market. The Shimoda Top Loader is the best camera holster bag on the market
Tripods and Tripod Heads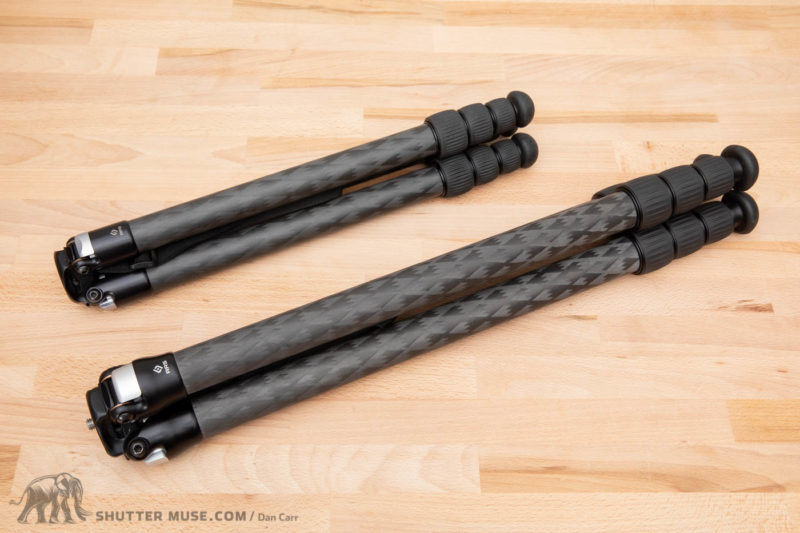 Tripods
Monopod
Heads
Much of my support equipment comes from Really Right Stuff. Over the years, I have owned almost all of their heads, so I wrote an RRS ball head and gimbal guide to compare them. After that, I wrote an extensive guide to the entire range of Really Right Stuff Tripods. In the tripod guide, you'll learn more about why I chose the specific tripod I did for most of my work (TFC-24L Mk2).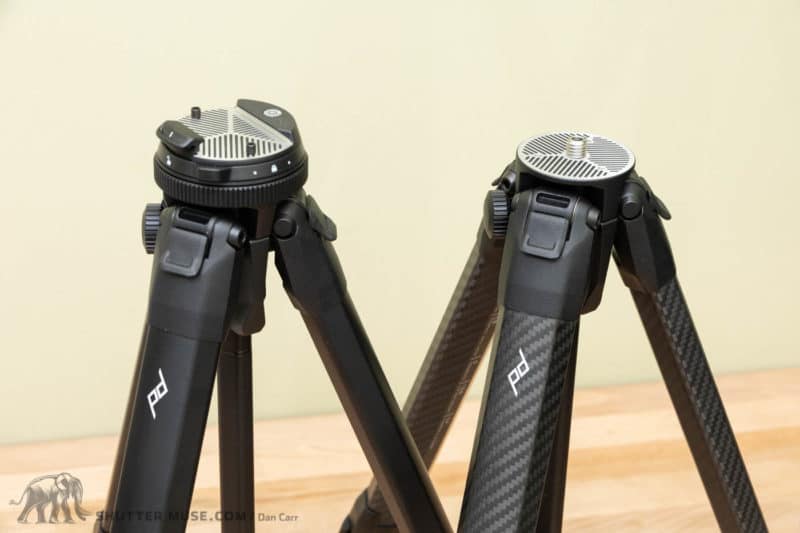 Although I'm a huge RRS fan, they aren't the only brand of tripods in my closet. After spending some time with a prototype version of the Peak Design Travel Tripod on a trip to the Arctic, I purchased the carbon version. It's a very impressive piece of kit, and its small size has served me well when I want to carry a second tripod on my pack. I recently added the ProMediaGear TR424L tripod to the gear closet, too. This is the largest tripod in my quiver for those times when ultimate stability is essential and weight is a lesser consideration.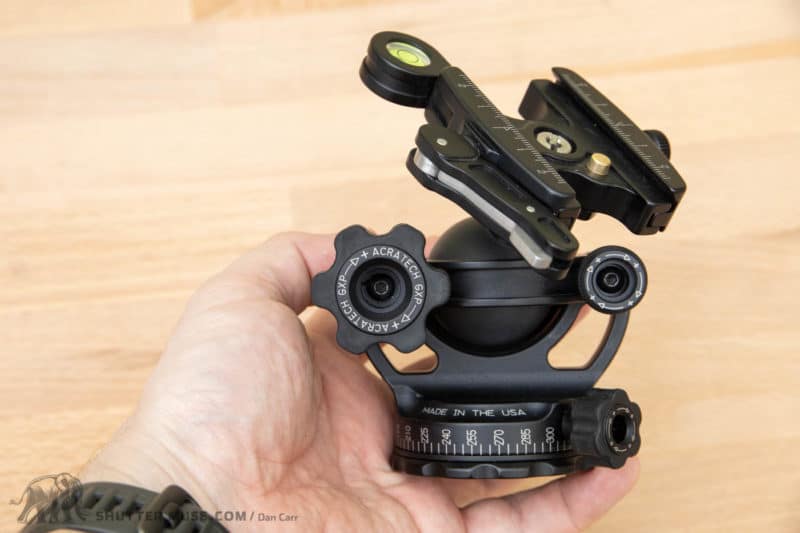 Regarding ball heads, I have added the Acratech GXP and GXP-SS ball heads to my kit alongside my long-time RRS favourites. You should have a read through my Acratech GXP review to find out why I love these so much and why they have become the most used ball head in my collection.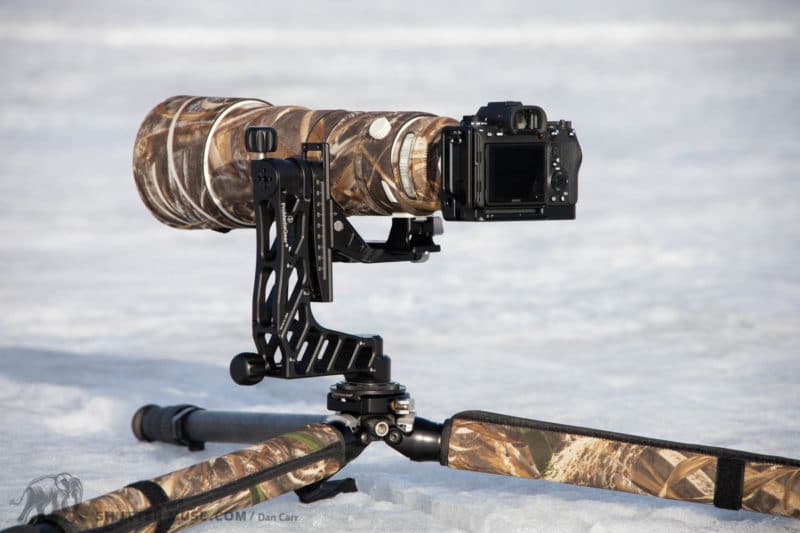 For tripod gimbals, I have been enjoying the Katana Pro Junior gimbal from ProMediaGear. You can read the full Katana Junior gimbal review here to find out why this will be my recommended gimbal for everyone. As for monopod heads, I have transitioned to the Wimberley MonoGimbal, a unique and incredibly awesome mini gimbal head. There's not else like it on the market! You can read the full Wimberley MonoGimbal review here.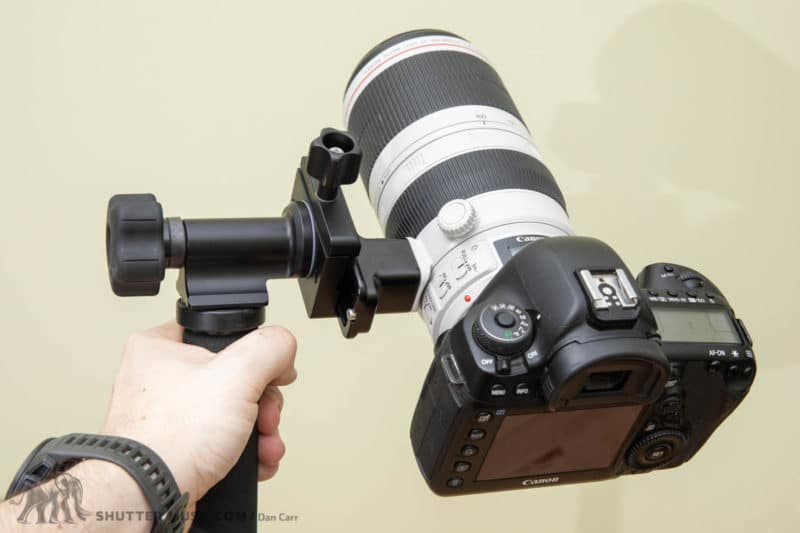 Flash Lighting
I don't do a tremendous amount of flash work these days, but throughout my career, I have been a fan of Elinchrom flash gear. They consistently make robust gear designed to be used in the field and not in the studio. Yes, there are cheaper Chinese brands, but if you need equipment that can work in potentially adverse conditions or survive life being shipped around the world in a Pelican case, then Elinchrom is the real deal. The ELB1200 with a pair of flash heads is a perfect setup for my occasional sports or portrait photography. Everything is stored in a Pelican case for transportation.
I also have a Godox AD200 Pro, which I use on-camera for wildlife photography when I need a little extra fill light. It is many times more powerful than a standard hot-shoe flash, which allows me to use it with subjects at a much greater range. I pair this with a MagMod MagBeam flash extender, giving me excellent flash coverage at 600mm and above focal lengths.
Accessories
*2 – Spend over $50 on the Think Tank Store through one of our links, and get a free gift at checkout.
*3 – Use coupon code SHUTTERMUSE to save 10% in the Cotton Carrier Store.
*4 – Use discount code ShutterMuse10 to save 10% on your order from the Shimoda website
*5 – Use the discount code SHUTTERMUSE10 to save 10% on your order from the Gura Gear website
Most of the items in this list are things that I pack into my bags whenever I leave for a photo mission, and except for the big camera straps, it all fits in the handy Peak Design Tech Pouch to keep things organized.
Photography Gloves
I live in the Yukon and spend a lot of time shooting photos in cold weather and mountainous locations. Functional photography gloves are essential for me. For the Shutter Muse Gear Guide series, I undertook an in-depth group test of all the photography gloves on the market, and these gloves from The Heat Company came out on top. The Softshell 2 is a brilliant glove for milder temperatures and cold wind, and the Heat 3 Shell will keep you comfortable well below -30 degrees with the liner. Read the photography glove guide for more details.
Filter Kit
*1 – Spend over $50 on the MindShift Store through one of our links, and get a free gift at checkout.
Breakthrough Photography makes the best, sharpest and most colour-neutral photography filters. They are the only ones I will use. Too many filters in your bag can get heavy, so I try to keep a compact kit that works for various subjects. Of course, you'll need a sort of filter case if you have a few different filters, and the Filter Hive from MindShift is the only holder out there that will hold grad ND filters, circular screw-on filters and 4×4 filters. It'll even hold the filter holder, so everything is packaged in one ready-to-go case.
Many ask what a good filter "starter kit" would be. I suggest getting a 2-stop soft edge GND, a circular polarizer and a 6-stop ND filter. Check this article if you aren't sure about the difference between a GND and an ND filter, and check out this article for help choosing between square and screw-on ND filters.
Computers and Drives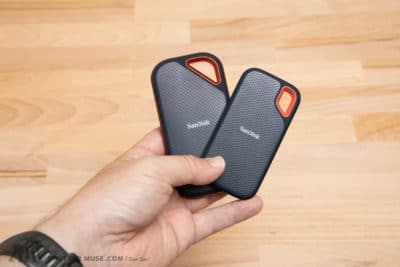 In my office, I'm running a 10-core Mac Studio with an M1 Max chip and 64GB of RAM. This machine is something of a revolution for photographers. It runs photo applications at lightning speed and is easily capable of editing 8k video. Although there is a more powerful M1 Ultra chip, that version is twice the price and delivers only modest gains in some applications. The Mac Studio with an M1 Max chip is the computer I have been hoping Apple would build for many years.
I don't tend to do much editing on the road, so my laptop only really needs to be able to download cards and run Lightroom for basic editing. I take the small and light M2 13″ MacBook Air for this.
The OWC Thunderbay 8 is the heart of my photo backups. I use three of these Thunderbolt RAID enclosures. One primary, one secondary backup in my office and a third clone that lives in an offsite location to satisfy a 3-2-1 backup routine. This list shows you the backup solutions I'm currently using, but if you want to read about the process and backup automations I use, I keep a series of articles on the site that go through this in great detail.
Audio and Video
COB LED Lights
These are used for lighting interviews and our YouTube product reviews. I prefer the Godox UL models as they are passively cooled, so there are no noisy cooling fans that can ruin audio tracks. I work in a small space, so fan noise from other lights was problematic.
Audio Kit
Audio quality is just as important as video quality. Perhaps even more so. Think about it; you'd probably watch a low-quality video if the audio sounded fine. Yet you wouldn't bother to watch a high-quality video if the audio was muffled and unintelligible, would you?
Optics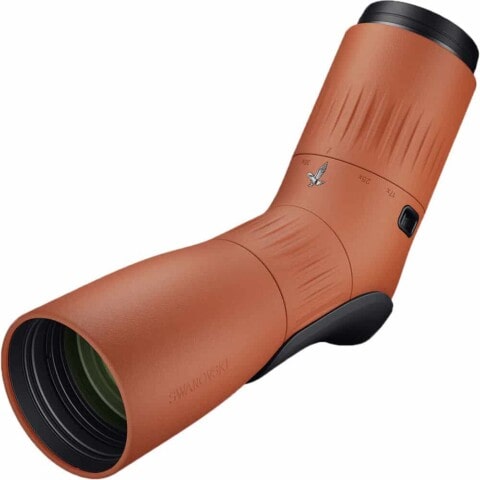 Anyone who does a lot of wildlife photography should have a good pair of binoculars and perhaps a higher-magnification spotting scope. Much like a good tripod, this can be purchased once or twice in your life with careful thought and research. Good ones can be expensive but last well and enhance the wildlife-watching experience.
Yes, they are great for spotting wildlife in the first place, but they are also great for watching animals that are too far away to take a good photo. If I can't get a good shot, you can bet I'm still going to sit there for a while and study the animal's behaviour so that I'm more familiar with their motions and patterns for future encounters.
The Nikon Monarch HGs have quickly picked up near-legendary status for the quality they deliver at a price point that is less than half of other binoculars with similar optical performance. The Zeiss SFL series is a little newer, slightly smaller, and lighter. I prefer the viewing comfort and eye relief of the Monarch HGs, but when I have a heavy pack, the 200g weight savings of the Zeiss are often worth it. The Swarovski ATC spotting scope is the smallest in their lineup and is a fantastic tool for spotting distant wildlife. 17-40x magnification far outreaches a 600mm lens and allows me to look for subjects in the distance that I can try to approach for photography.
WordPress Plugins
These are the helpful WordPress plugins used on the Shutter Muse website and my personal, professional photography portfolio. My websites are a hugely important part of my business, so I spend a lot of time optimising them and testing various plugins. For WordPress themes, my preferred solution is GeneratePress. Equally important as these plugins and a good theme is a great hosting company. My sites are hosted with Kinsta, a fabulous managed WordPress solution. Their support is second to none, and my sites have never been faster and safer!
---