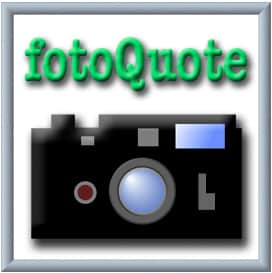 One of the questions that all new photographers have is "how much should I charge for this photo?". Those of you who have read my free book, 10 Incredible Tools For Professional Photographers, will know that the answer lies with a piece of software called fotoQuote. In the book, I dedicate a whole chapter to how awesome it is! All you have to do is plug in the usage you are looking for with your photo sale and fotoQuote will give you a price guide, as well as teach you valuable lessons about how to price your work.
I use this program all the time and the fact is that most people undercharge for their images so using fotoQuote's suggested prices will win you back the money you spend on the software in probably one or two sales. After that it's a win every time, over and over again. Cradoc software also have other excellend programs such as fotoBiz (which included fotoQuote built into it!) and also fotoKeyword Harvester.
I'm really pleased to have secured this exclusive 10% discount for Shutter Muse readers. All you have to do is use the coupon code SM0414 when you check out from Cradoc Software's web store.
Don't forget to check out all the other deals we have for our readers here.