For five years in a row, Apple has recognised Skylum photo applications as "Best of the Year". Need I say more? Please find more details on their website and specifically look at the phenomenal Luminar and Aurora HDR applications.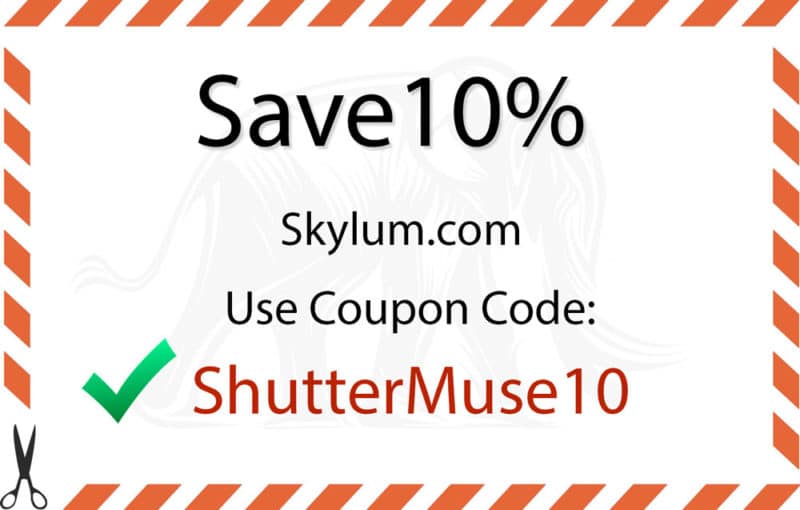 How to Use the Skylum Coupon Code
When you've added something to the shopping cart from the Skylum website, it's going to look a little like the image below. You can find a box to add the coupon code just below the price, and even if there is already a discount showing, you can still add out the coupon code to reduce the cost even further.
Each piece of Skylum software needs to be purchased separately unless they happen to be selling an Aurora+Luminar bundle, which they do from time to time. So, if you want to grab both Luminar AND Aurora and don't see a bundle on the checkout page, I think you have to place two orders, but don't worry, you can use the 10% discount on both orders!
The other great thing is that Skylum Software regularly run bundle deals and discounts and this 10% coupon can be applied on top of those to save you even more money!!