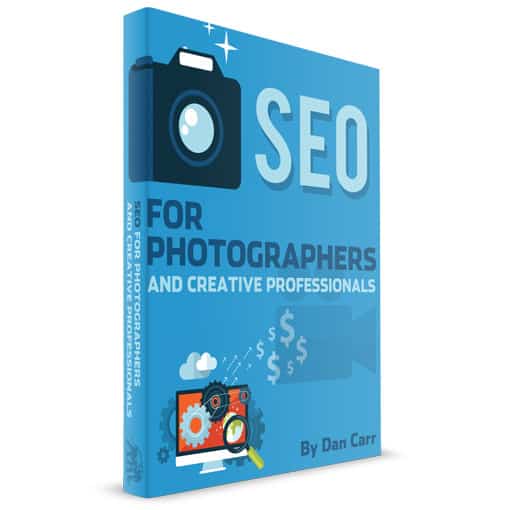 This week the now famous Complete Photography Bundle sale has something new up its sleeve.  The guys behind 5DayDeal always strive to bring new content to the bundle deal so that previous customers can still buy the new one with no fear of receiving duplicate content from a past year.
This year they took it one step further and included 10 products in the bundle that aren't available for sale anywhere else yet. Exclusive content!
I'm very proud to announce here that one of these exclusive products is my very own eBook/video course: SEO For Photographers & Creative Professionals!
Percentage of people who click the top 5 links in search results
SEO, or Search Engine Optimization, has always paid a crucial part in my business and I really wanted to demystify it, and present the content in a way that was carefully crafted for other creative professionals. If there was ever a statistic to shock you into SEO action, this is it: 67% of people click on one of the top 5 links on a search engine result page. In other words, if you aren't up the top, you'll struggle, and if you're off the front page… well your website will be all but useless.
Scary thought right?  Think of all the potential leads you're missing out on.
SEO doesn't have to be time consuming and confusing, but it does need to be done if you're going to have a useful and successful website that aids your photo business.  The eBook is over 100 pages long and also comes with a stack of video that walks you through the important processes with getting things set up in Google Analytics and Google Search console.
When this product is eventually available in my online store on Shutter Muse, it's going to be priced at $79, but for the next few days as part of the Complete Photography Bundle, you can get this, and $3200 worth more products for only $127!  That's a saving of 96%.
I'm humbled to be included in a bundle with content from people such as Trey Ratcliff, David DuChemin, Joel Grimes, Lindsay Adler, Zach Arias and Jeremy Cowart.  It truly is the best deal of the year in the photo industry.
10% of sales goes to charity as well, and last year that charitable donation ended up being over $250,000!  So not only are you getting a year's worth of amazing content, but you're also helping out some great causes.  I'd really love it if you guys headed over to the 5DayDeal website and check it out.
Photoshop Actions & Lightroom Presets
Textures & Creative Overlays
---