A couple of days ago I posted about the incredible bundle deal for photography education products that's available this week.  In fact I posted a list of 7 reasons why I thought you'd be mad to miss it!  You do get $2000+ worth of products for only $89!
Well one of those reasons is the fact that 10% of all sales go to charity and the organizers of the sale had set the rather lofty goal of donating $100,000 to their chosen charities.
Incredibly, after less than 4 days, their goals have been realized and over $100,000 has now been raised.  The question now is how far can they take it in the short time remaining?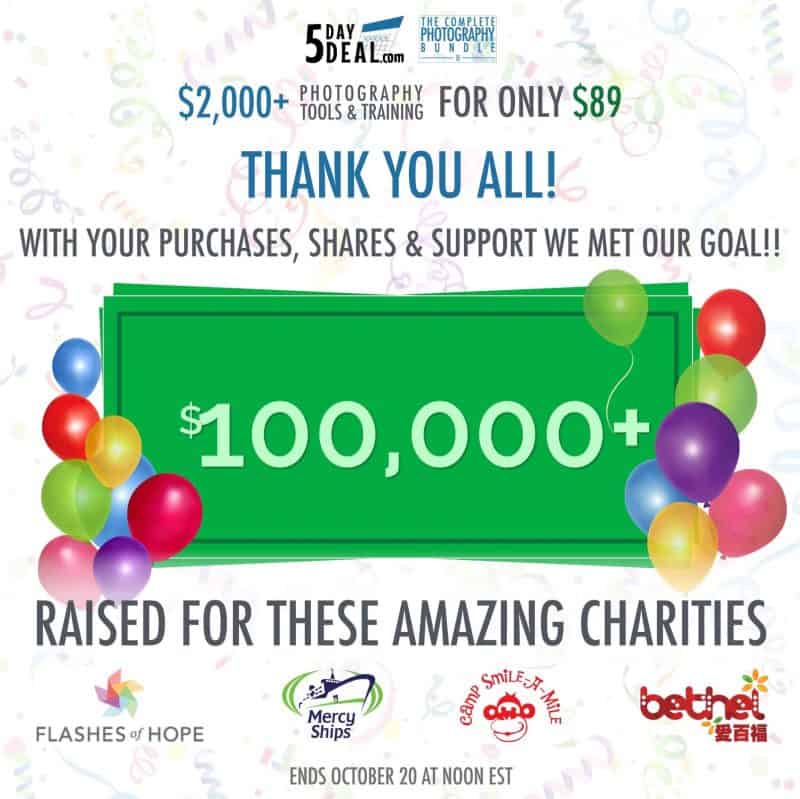 Can you help them take this even further?
This is genuinely the best photography deal I've ever seen.  We're talking once-in-a-lifetime stuff here.  The world's best photography educators banding together for just a few days, to do something really remarkable and special.  There's still time for you to take part too, just click the green button below.