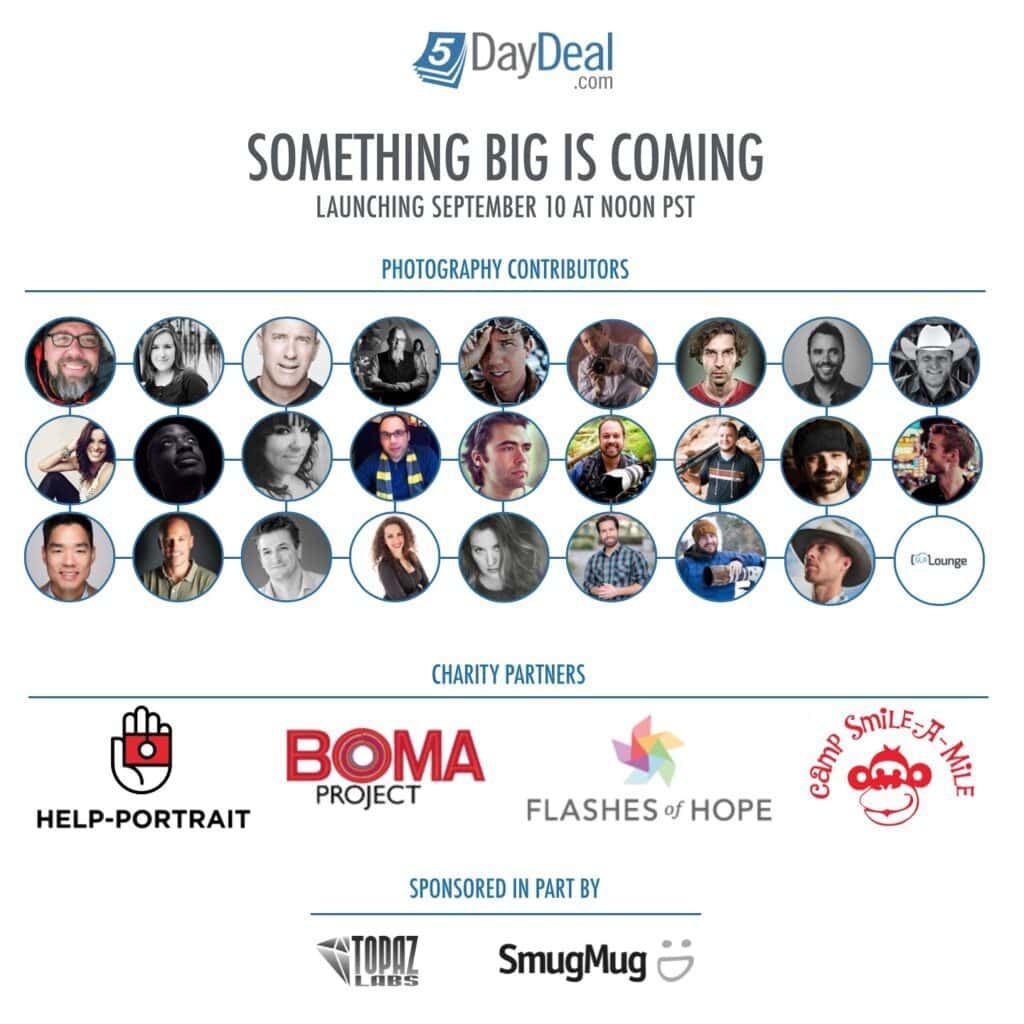 Tomorrow is a big day!
I can't give you all the details until noon tomorrow, but last year this same initiative raised over $250,000 for charity.  This year I'm proud to be playing a much bigger role in the proceedings by joining with photo industry titans like Trey Ratcliffe, David DuChemin, Jeremy Cowart, Joel Grimes, Lindsay Adler and Zach Arias.  It's an incredible honour for me to be able to list my names amongst these folks whose work has so inspired me over the years.

Did I mention that tomorrow is a kind of a big deal?
It all kicks off at noon PST, September 10th. If you want to see what it's all about then come back here and you'll get all the juicy details.  If you think you might forget (trust me, you really don't want to), then you can click HERE to be added to an email reminder list.  Don't worry, it's not a trick, I'll only email you about this one specific thing!
Don't want to miss it?
Thought not.  Click HERE
---