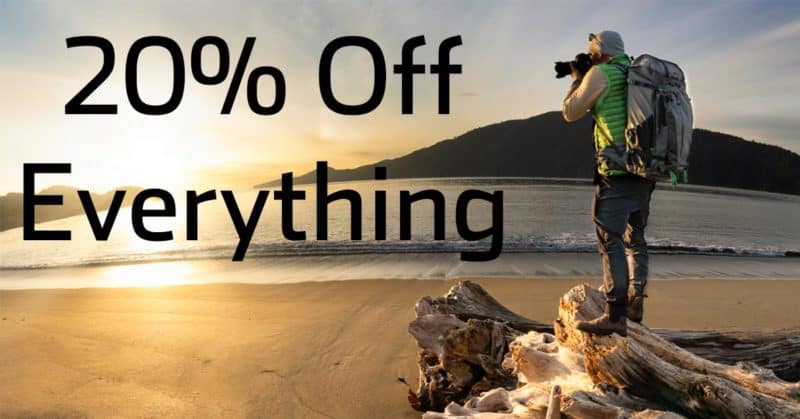 UPDATE: The deal has now ended.
Think Tank Photo and MindShift Gear are currently running a special sale where you can get 20% off everything in their online store. In order to get the discount, you must use the discount code ThinkTank20 at the checkout. Product pages on their store will show the regular retail price and the discount is only applied at the checkout stage. I wanted to make you specifically aware of this because it is slightly different from the way in which Think Tank Photo have run their sales in the past.
Purchase Suggestions
A 20% discount is something not to be wasted, and this is a time-limited discount so now would be the best time to buy a Think Tank or MindShift camera bag if you have been thinking about this in the past. Of course, the best way to maximize the discount is by buying one of their more expensive products, such as their rolling camera bags which are considered to be the industry standard for awesome. You can save up to $120 on one of their rolling bags alone with this discount code.
Another great option would be the MindShift Backlight Elite 45L backpack where you currently save $80 by using the discount code. I actually had a hand in the development of this bag, so you can read an in-depth story and review of its features here: MindShift BackLight Elite 45L Review
Some of my other favourite Think Tank and MindShift products also include the Retrospective shoulder bag series and the rugged Exposure 15 laptop/shoulder bag.