If you're looking to buy a new camera – DSLR or mirrorless – this is the best time of the year to do it. While my other post lists all of the Black Friday photography deals for accessories such as camera bags and tripods, as well as photo editing software deals, this post purely concentrates on the best Black Friday camera deals.
Canon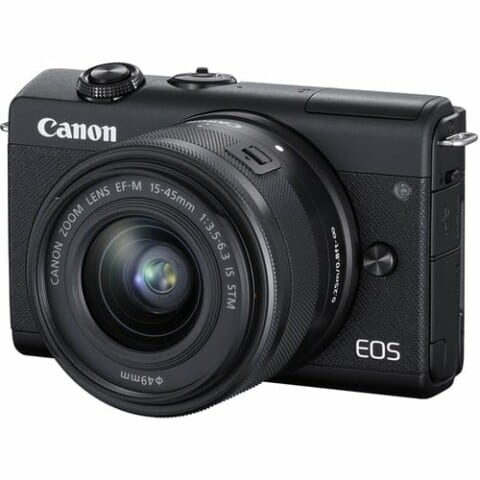 Canon EOS M200 Mirrorless Camera with 15-45mm Lens
Deal: Save $100
The Canon M200 is a pocket-sized mirrorless camera with a 24.1MP APS-C sensor and a beautiful 3″ 1.04m-Dot tilting touchscreen. As well as fantastic still images, this camera can also shoot 4K video. The package includes the Canon EF-M 15-45mm f/3.5-6.3 IS STM lens.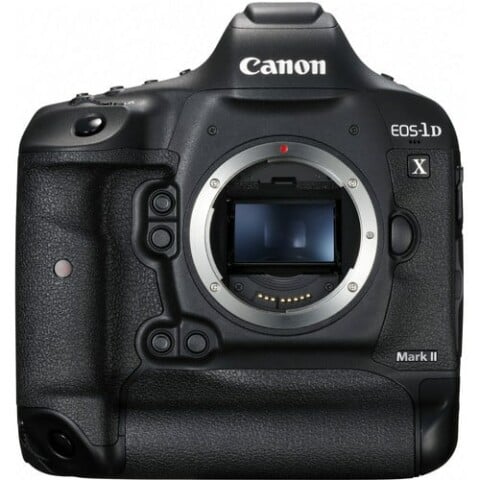 Canon EOS-1D X Mark II
Deal: Save $1,500
This professional 20.2MP DSLR can shoot photos at an incredible 16fps and video up to 4K resolution and 60fps. The Canon 1-Series camera is legendary, and it's not often that you get a chance to buy one with such a heavy discount.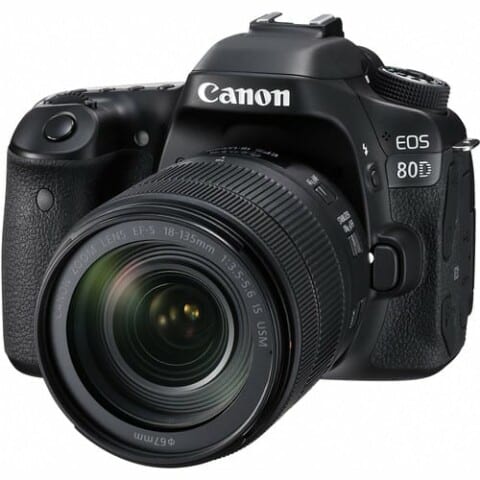 Canon EOS 80D DSLR Camera with 18-135mm Lens
Deal: Save $550
The Canon 80D has a 24.2MP APS-C and a 3.0″ 1.04m-Dot Vari-Angle touchscreen. Its 7fps shooting speed and 45-point autofocus system make a perfect camera for beginner wildlife photographers. As a bonus, this bundle comes with a tremendous daily-use 18-135mm f/3.5-5.6 IS lens.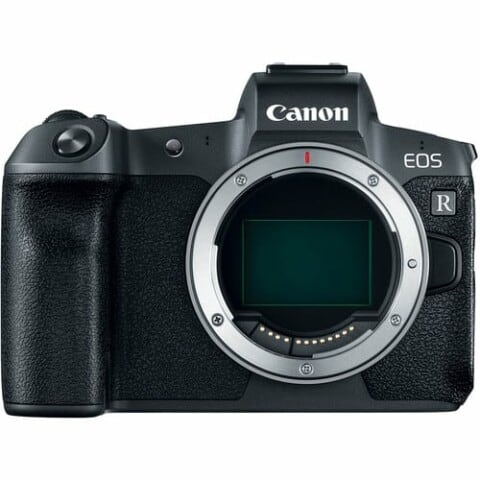 Canon EOS R Mirrorless Camera
Deal: Save $200
If you're looking to leap to a full-frame mirrorless camera but can't shoulder the expense of the R5 and R6 cameras, the Canon EOS R is worth a look. This camera has a 30.1MP full-frame sensor and a staggering 5655 AF Points! It's also capable of shooting 4K video in C-log format and has an HDMI output for external monitoring.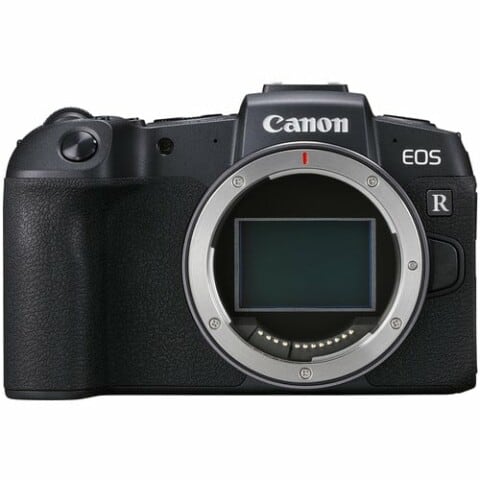 Canon EOS RP Mirrorless Camera
Deal: Save $100
If the EOS R mentioned above is still a little out of your price range, the EOS R should be at the top of your list for an entry-level full-frame Canon mirrorless camera. With its 26.2MP full-frame sensor and 5fps shooting speed, as well as 4k video capability, this is a camera that's extremely capable for its wallet-friendly pricing.
---
Nikon
Nikon D850 DSLR Camera
Deal: Save $300
With its 45.7MP full-frame sensor and legendary high-ISO quality, the Nikon D850 is a DSLR loved by advanced amateurs and professionals alike. The high-resolution sensor makes it particularly useful for landscape photographers, and the weather-resistant magnesium alloy body is built for a life outdoors.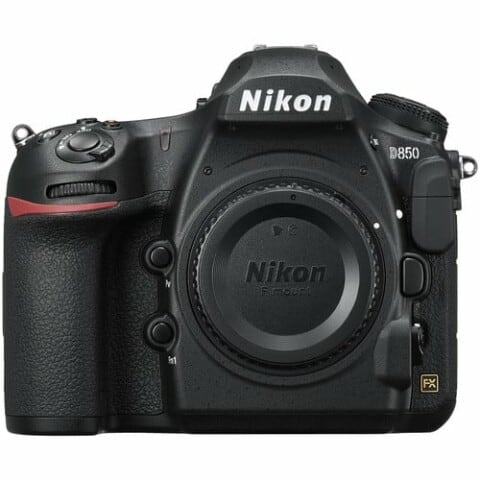 Nikon D7500 DSLR Camera with 18-140mm Lens
Deal: Save $100
The Nikon D7500 is an entry-level DSLR with a 20.9MP APS-C sensor. The fast 8fps shooting speed and 4k video capabilities make this a versatile all-rounder that would be great for beginner sports and wildlife photographers or those photographing their family activities.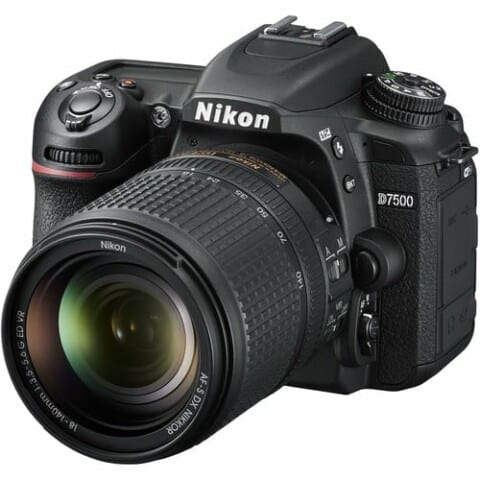 Nikon Z 6II Mirrorless Camera with FTZ Adapter
Deal: Save $100
With a 24.5MP full-frame sensor, 273-point phase-detect AF system, 4K video and a 14fps burst speed, the Nikon Z 6II is the Swiss Army knife of Nikon mirrorless cameras. Perfect for photojournalism, portraiture, weddings, sports or wildlife. This kit includes the FTZ adapter so that you can use your existing F-Mount DSLR lenses on the camera.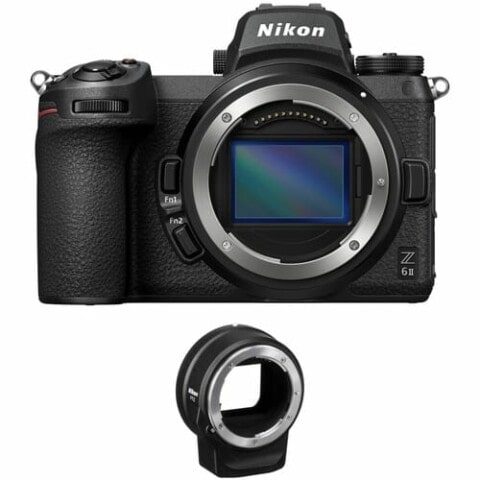 Nikon Z 7II Mirrorless Camera with FTZ Adapter
Deal: Save $100
Taking it up a notch from the Z 6II, the Z 7II adds a 45.7MP full-frame sensor ideal for landscape and wildlife photographers who like to print their images. Again, this kit comes with the FTZ adapter for F-Mount DSLR lenses.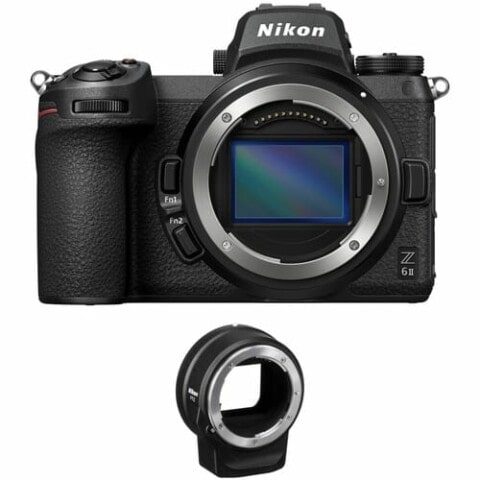 Nikon Z 5 Mirrorless Camera with 24-70mm f/4 Lens Kit
Deal: Save $800
Want to try the Nikon Z-System mirrorless experience but without the expense of the full-frame Z6 or Z7 cameras? The Z5 is for you. This entry-level full-frame camera still has a 24.3MP sensor but lowers the shooting speed to a more modest 4.5fps. Great for travel and family photography with the included, compact 24-70mm lens.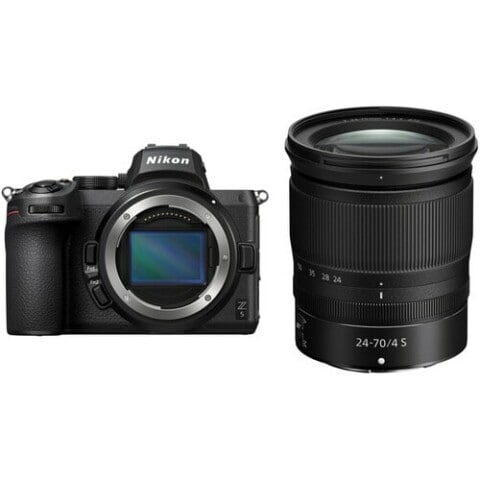 ---
Sony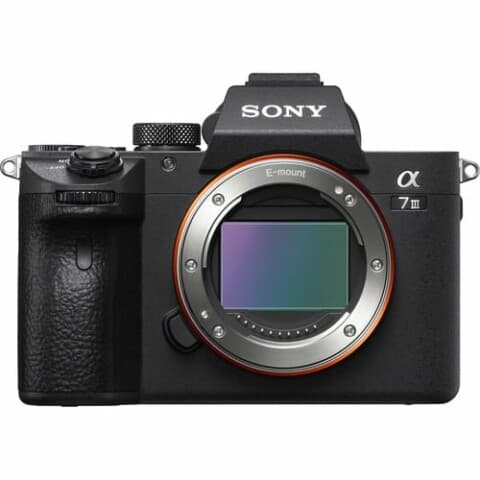 Sony a7 III Mirrorless Camera
Deal: Save $200
A camera that almost needs no introduction. The a7 III is Sony's best-selling mirrorless camera. Its 24MP full-frame sensor is tied to a 693-point AF system, and the camera is capable of shooting at up to 10fps. This is a do-it-all camera, capable of anything from sports to travel photography.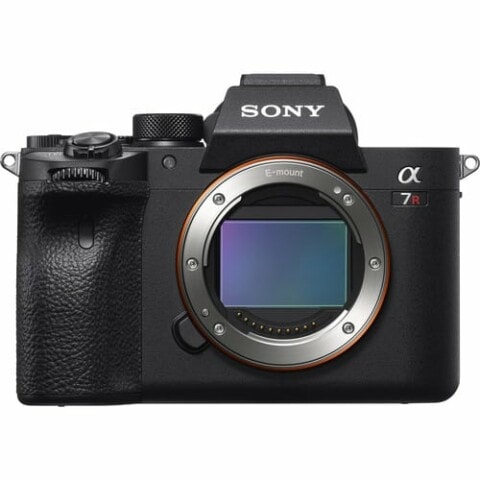 Sony a7R IVA Mirrorless Camera
Deal: Save $500
The Sony A7R IVA is an updated version of the original A7R IV. The main change is a higher resolution 2,359,296 dot LCD screen. Otherwise, the camera shares all the features of the A7R IV, with its 61MP full-frame sensor and 567-point AF system. The high resolution of this camera makes it perfect for landscape photographers and wildlife photographers that love to print their images.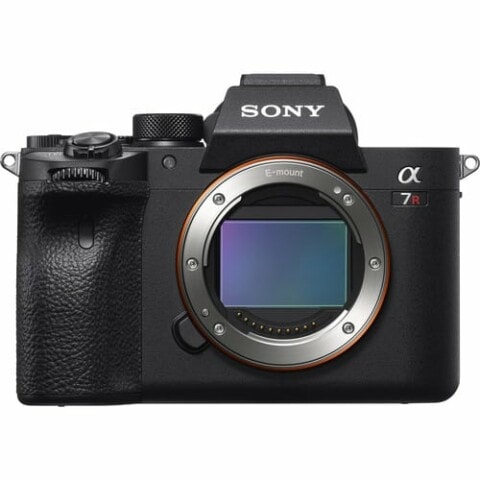 Sony a7R IIIA Mirrorless Camera
Deal: Save $800
If you don't need the 61MP sensor in the A7R IVA, the A7R IIIA has a more modest 42MP full-frame sensor. Just like the "A" version of the IV, the "A" version of the a7R IIIA is identical to the original A7R III, except for the addition of a higher resolution 2.3 million dot LCD.
---
Fuji
FUJIFILM X-T3 Mirrorless Camera with 16-80mm Lens Kit
Deal: Save $400
A 26.1MP APS-C X-Trans sensor sits inside the highly capable Fuji X-T3. This camera shoots 11fps when using the entire sensor and reaches an incredible 30fps speed when engaging a 1.25x crop mode. It also shoots 4K60 videos. It's an excellent choice for travel, street, and general family photography paired with the included 16-80mm lens.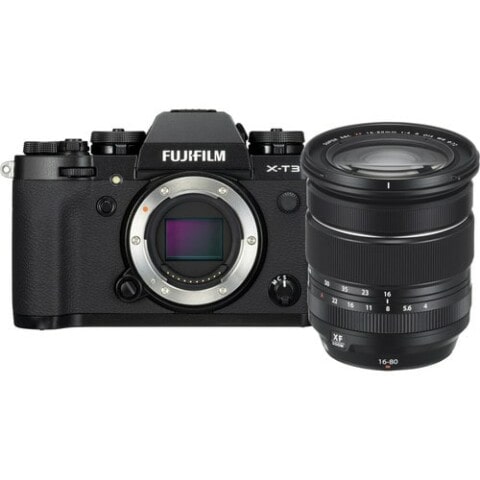 FUJIFILM X-T4
Deal: Save $200
Moving up a notch from the X-T3, we get to the X-T4. This camera features the same 26.1MP X-TRans sensor, but improved processing power increases the shooting speed to 15fps and adds improved autofocus performance.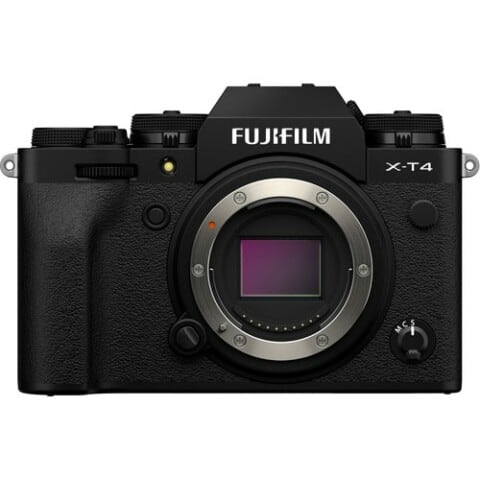 ---
Panasonic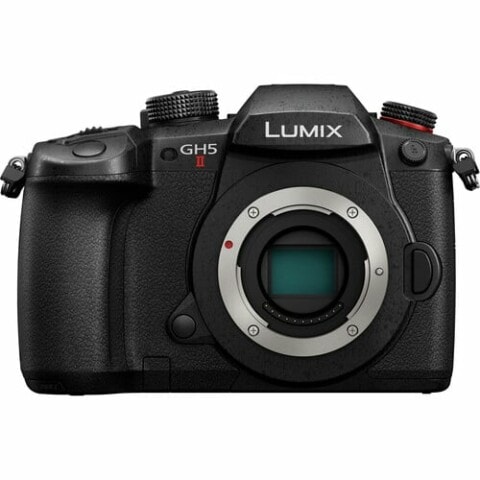 Panasonic Lumix GH5 II Mirrorless Camera
Deal: Save $200
Although the GH5 II is a capable still camera with its 20.3MP M4/3 sensor, it's an even more powerful video tool. 10-bit 4K no-crop internal V-Log video recording is the headline feature.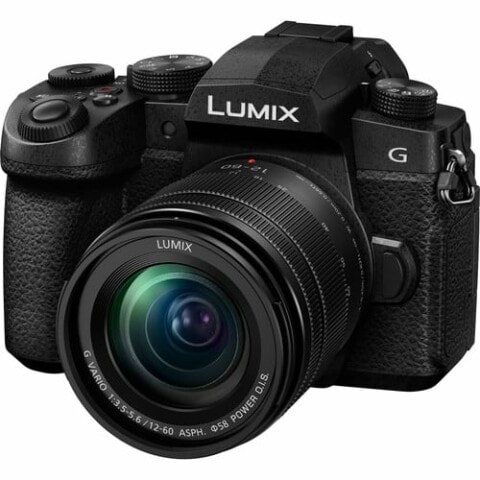 Panasonic Lumix G95 Mirrorless Camera with 12-60mm Lens
Deal: Save $200
This tiny Micro Four Thirds mirrorless camera has a 20.3MP sensor and comes with a 12-60mm lens. If small size is a priority for you in your camera choice, the G95 kit makes an excellent option for photographers who want to transition from a point and shoot or a cell phone camera.
---
Olympus
Olympus OM-D E-M1X Mirrorless Camera
Deal: Save $1300
The flagship Olympus E-M1X has a huge discount this week! This pro-body mirrorless camera has a 20MP M4/3 sensor with 5-Axis image stabilisation. It's also capable of shooting at up to 15fps, making it the top Olympus camera option for sports and wildlife photographers.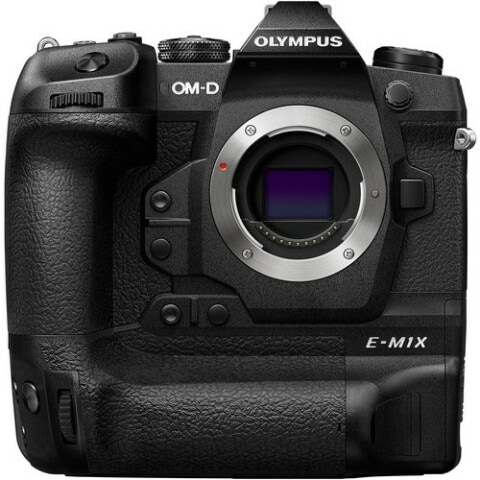 Olympus OM-D E-M1 Mark III Mirrorless Camera
Deal: Save $300
The E-M1 Mark III is the baby brother to the E-M1X. It inherits almost all the functions of its larger sibling but packs it into a far more portable package. Most people should probably take advantage of the much larger discount on the E-M1X, but if you prioritise small camera body size, this is a great option.
Olympus Tough TG-6 Digital Camera
Deal: Save $50
Waterproof, freezeproof, shockproof and crushproof. The Tough series from Olympus has always been the king of rugged point and shoot cameras. The Olympus TG-6 features a 12MP BSI sensor, shoots at up to 20fps in stills mode and 4K30P video.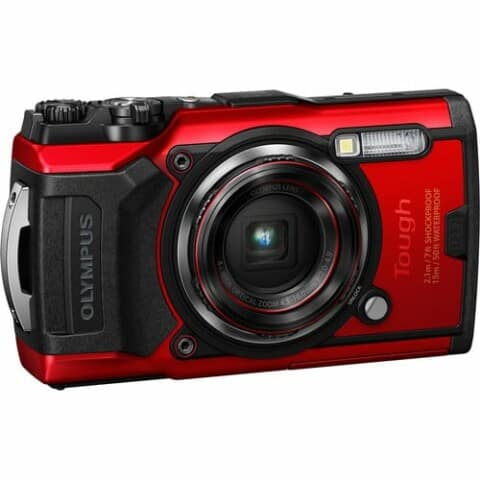 Olympus OM-D E-M5 Mark III Mirrorless Camera
Deal: Save $300
An entry-level Micro Four Thirds camera with a 20.4MP sensor, 10fps continuous shooting and 4K video capabilities. A great beginner option for someone wanting to get their first interchangeable lens camera.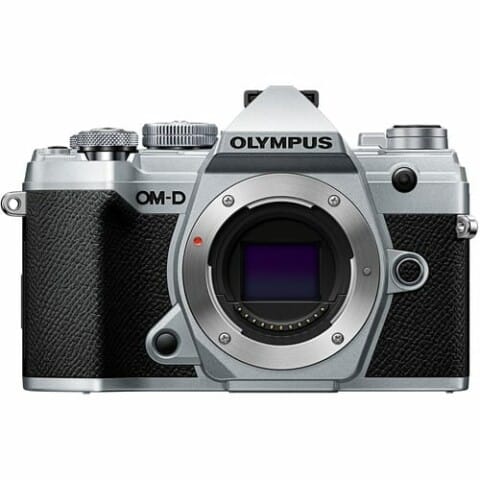 ---
Lenses for Your New Camera
If you're looking for Black Friday lens deals, check out the following links to see whether you can find something perfect to match your new camera.