Full disclosure: This article was brought to you by WEX.
At this time of year, deals are coming at us left, right, and centre. That's why my friends at WEX asked me not just to share Canon's latest deals on cameras, lenses, and printers but to pick out my favourites and explain my choices. Below, I've included lists of all Canon's discounted items this holiday season in the UK and some thoughts to help you choose.
A note for non-UK readers: Canon's offers vary from country to country. As the title suggests, this post details offers available in the UK.
Dan's Recommendations
Looking at a huge list of great offers can be overwhelming, so I'm here to share some of my experiences with these products.
Canon R6 Mark II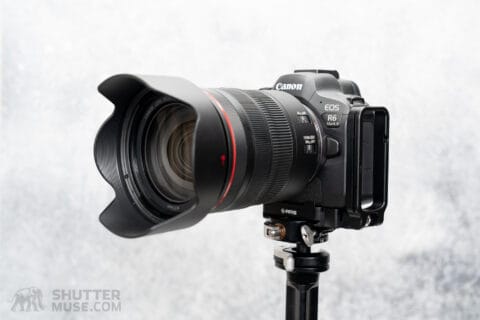 The Canon R6 Mark II is a remarkable full-frame camera with a fantastic 24MP sensor. I bought this camera when it first launched, and I am constantly impressed by how well it compares to much more expensive cameras I have tested and own from Sony and Nikon. The most significant selling points are the camera's incredible autofocus speeds and 40fps burst shooting. It wasn't all that long ago that we'd call a camera fast if it hit 10fps, so 40fps seems crazy and helps me catch the perfect moments in sports or wildlife photography. Yes, the R8 also shoots at 40fps, but the discount available on the R6 Mark II is much more significant this holiday season. I also prefer the larger battery, dual card slots, higher-resolution EVF, and twice as large RAW buffer on the R6 Mark II compared to the R8. The R6 Mark II costs a little more than the R8, but the larger discount is currently narrowing that gap.
Canon RF 100-500mm f/4.5-7.1 L IS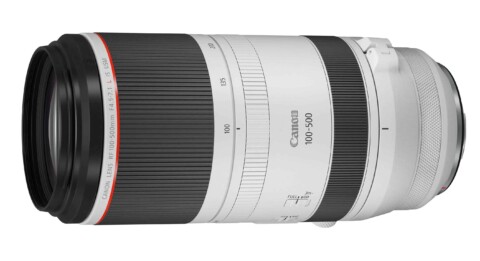 The Canon RF 100-500mm f/4.5-7.1 L IS was the first Canon RF mount lens I purchased, and it has been a real workhorse. It's hard for me to think of a more versatile lens for people who like to shoot a little bit of everything. At 100mm, it is excellent for portraiture, the 100-300mm range always comes in handy for nicely compressed landscape scenes in the mountains, and the 300-500mm portion of the range is great for wildlife photography. This lens also performs well with the RF 1.4x teleconverter (also on sale), giving you 140-700mm in a nicely compact, hand-holdable package. I paid full price for mine when it first launched. I wish I could have gotten it at this price! If you're holding on to an older EF mount 100-400mm L-series lens, now might be the right time for that upgrade.
Note: The current £700 cashback offer on this lens is the biggest I have ever seen! That's just shy of a 25% saving.
Canon RF 100mm f/2.8 L IS Macro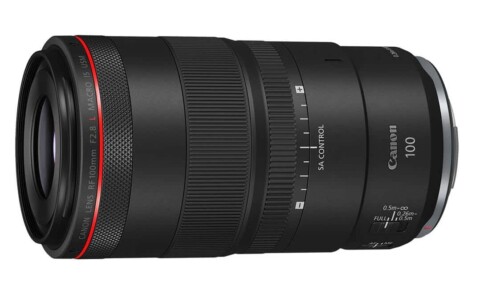 Next on my top-pick list is the RF 100mm f/2.8 L IS Macro, also known as Canon's cheapest L-series RF lens. Despite its relatively low price point–especially the current sale price–for a red-ringed lens, the RF 100mm f/2.8 Macro doesn't disappoint regarding image quality. If there were an easy way to quantify sharpness numerically, this lens would undoubtedly deliver the best sharpness-to-price ratio in the Canon RF lens catalog.
Although this lens is designed for macro photography, the 100mm focal length is also fantastic for portraiture and useful for high-detail compressed landscape scenes. The fine details revealed by this lens are addictive, and the close focusing distance of a macro lens opens up a whole new world of compositions. Macro lenses always kickstart me from a creative funk and let me explore previously photographed locations in a new way. I wouldn't ever want to be without a macro lens in my kit, so grabbing this one while it is on sale gets my recommendation.
Canon RF 70-200mm f/2.8 L IS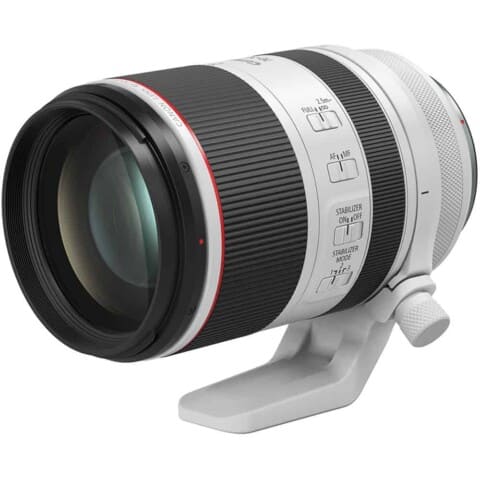 The RF 70-200mm f/2.8 L IS lens has been called a modern marvel for its compact size compared with the older EF mount 70-200mm f/2.8 lenses. Of course, as an L-series lens, it has fantastic image quality, but it's the compact size that gets me every time I see it. What makes the difference for me is the ability to stand it up vertically in my camera bag alongside lenses like a 24-70mm or 14-35mm. Compared with the older 70-200mm lenses that had to lie flat in my bag, it means I can carry a smaller, lighter backpack on my travels.
One thing to be aware of is that this lens, unlike the old EF versions, is incompatible with the RF 1.4x and 2x teleconverters. If you want to reach longer focal lengths than 200mm, the RF 100-500mm L IS or RF 100-400mm lenses would be a better option. Both are also on sale right now.
Note: The current £700 cashback offer on this lens is the biggest I have ever seen! Like the discount on the RF 100-500mm lens, that's just shy of a 25% saving.
Canon RF 24-105mm f/4 L IS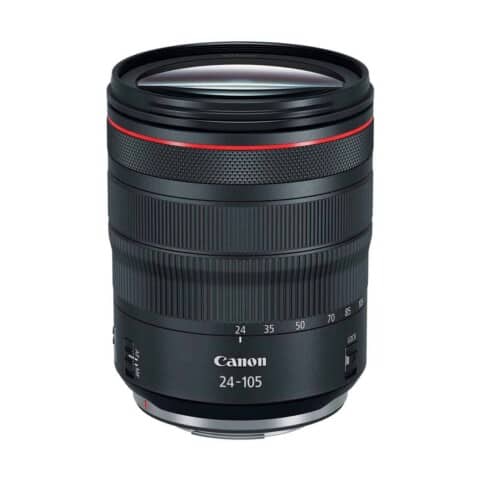 Although I haded my Most Useful Focal Range award to the previously-discussed 100-500mm lens, I'd rank a 24-105mm focal range as a close second place. Since the first EF 24-105mm f/4 L IS came out a couple of decades ago, the 24-105mm focal range has been popular with people who want a one-lens walkaround kit. The 24-105mm focal range is great for landscapes on full-frame camera bodies, street photography, travel photography, and portraiture at the telephoto end. I use this lens for all sorts of things, but it's always an easy choice when heading out for a day with the family and wanting something fast and sharp to capture the moment. Image stabilization helps you create sharp images at lower shutter speeds, enabling you to keep a lower ISO to minimize noise and protect your sensor's dynamic range. Many end up with this lens having bought it as part of a kit with their full-frame camera, but if you don't have one yet, the current sale price makes it a very attractive option.
Canon imagePROGRAF PRO-300 Inkjet Printer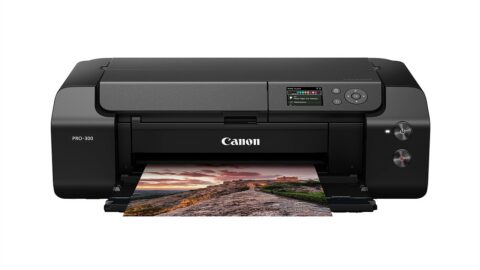 When did you last print one of your images and see what your camera was really capable of? When I leave images on my hard drive or forever in my Lightroom catalog, I risk constantly tweaking them and feel uneasy about them, as if I'm unsure whether I have edited them to the best of my ability. The only way to fix this, for me at least, is to print them. It might take me a few different prints and subsequent edits before I get them right, but the point is that when I do get it right, I know I've got it right. I can feel it. I like the sense of completeness I get from examining a final print from a printer. It's like finishing a chapter in a good book. Now, I can move on to the next one.
The imagePROGRAF PRO-300 is capable of producing gallery-quality colour and black-and-white prints. Although it sits below the top-of-the-line PRO-1000 printer (also on sale), the significantly smaller footprint of the PRO-300 will be appreciated by most people. It can still produce prints up to 13 x 19″ and offers the Matte Black ink option from the more expensive pro-level printer, which is unavailable in the cheaper PRO-200. The PRO-300 is more than enough printer for most people, and the current sale price makes it a great value.
Offer Stacking
Canon's discounts come in three forms: price drops, cashback offers, and discount codes that can be applied at checkout. For this reason, you will see some products appearing twice in some of the tables below. Once for each type of discount. The important thing to know is that all discounts are stackable. You can get both savings if a product has a price drop and a cashback offer. You can also get both savings if it has a price drop and a discount code. Yes, I agree; Canon has made this a little confusing! Take your time to examine things. The item you have been waiting to buy might be cheaper than you think!
If you haven't taken advantage of one of Canon's cashback offers in the UK, they make things really easy. All you have to do is head to this page and fill out a form. After submission, you can track your claim. They'll send you your money via a bank transfer.
Canon's UK Black Friday Discounts
Canon's UK Black Friday deals are live. This year, they are running a double cashback promotion that doubles the cashbacks that have been available so far this winter. The double cashback offer is available from now until November 30th.
Cameras
Lenses
Camcorders
Printers
Powershot Cameras and Portable Printers
---
Sponsored Content Disclosure: Like your favorite podcasts, we sometimes run sponsored content on the site. Whenever money has changed hands in exchange for creating an article, a clear disclosure naming the featured brand is displayed a the top of the page.