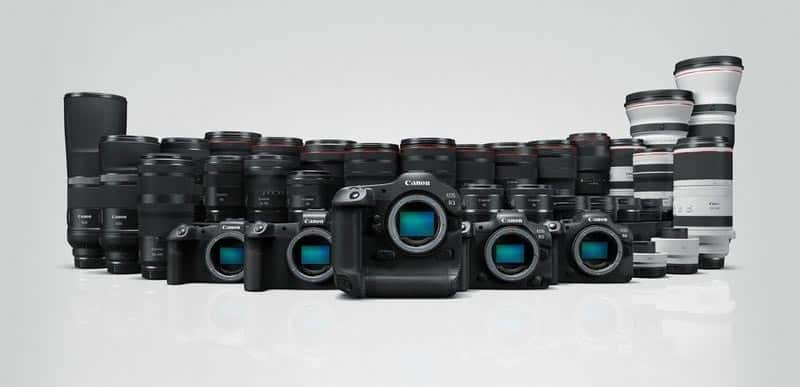 The RF lens mount was developed by Canon and launched in 2018, alongside the EOS R mirrorless camera system to replace the EF mount. The shorter flange distance of the RF mount means that Canon RF lenses can only be used on Canon's mirrorless EOS R cameras; they are not backwards compatible with DSLR cameras using the older EF mount.
While Canon initially continued to develop several more EF-mount DSLRs after the launch of the RF mount, they stated publicly at the beginning of 2020 that there would be no more Canon EF lenses. Since then, the Canon RF lens range has expanded rapidly. In this guide, you'll find detailed specifications of every Canon RF lens.
Canon RF Lens Release Dates in Order
Many people are interested in the latest and greatest Canon products, so it can be helpful to see a simple chronological list of Canon RF lenses. The new Canon RF lenses are at the top.
Canon RF Lens Specifications
By default, lenses in the table are sorted by their widest focal length, placing wide-angle lenses at the top and super-telephoto lenses at the bottom.
Use the filters to narrow down lenses shown in the table.
Use the horizontal scroll bar below the table to reveal more specifications.
Mobile users can press the + button to expand lens details.
Recommended Reading: If you are unfamiliar with the nomenclature that Canon uses to describe their RF lenses, I recommend you read our previous post entitled Canon Lens Terminology and Abbreviations.
| wdt_ID | Lens Order | Lens Model | Release Date (MDY) | Focal length | Minimum Focal Length | Lens Type | Sensor Format | Aperture Range | Maximum Aperture | Angle of View (diag) | Length | Diameter | Weight | MFD | MM | Optical Design | Filter | Aperture Blades | IS | $$$ |
| --- | --- | --- | --- | --- | --- | --- | --- | --- | --- | --- | --- | --- | --- | --- | --- | --- | --- | --- | --- | --- |
| 1 | 1 | RF 5.2mm f/2.8 L Dual Fisheye 3D VR | 10/06/2021 | 5.2 | 5 | Prime,L Series | Full-Frame | 2.8-16 | 2.8 | 190° | 2.1" / 5.3cm | 4.8" / 12.2cm | 12.4 oz / 352 g | 7.9" / 200.7 mm | 0.03 | 12 Elements in 10 Groups | N/A | 7 | No | |
| 2 | 2 | RF 15-35 f/2.8 L IS USM | 08/28/2019 | 15-35 | 15 | Zoom,L Series | Full-Frame | 2.8-22 | 2.8 | 110° 30' to 63° | 4.99" / 126.8mm | 3.48" / 88.5mm | 1.85 lb / 840 g | 11.02" / 28 cm | 0.21 | 16 Elements in 12 Groups | 82 | 9 | Yes | |
| 3 | 3 | RF 16mm f/2.8 STM | 09/14/2021 | 16 | 16 | Prime | Full-Frame | 2.8-22 | 2.8 | 108° 10' | 12.7" / 69.2mm | 1.6" / 40.1mm | 5.8 oz / 165 g | 5.1" / 13 cm | 0.26 | 9 Elements in 7 Groups | 43 | 7 | No | |
| 4 | 6 | RF 24-70 f/2.8 L IS USM | 08/28/2019 | 24-70 | 24 | Zoom,L Series | Full-Frame | 2.8-22 | 8.0 | 84° to 34° | 4.95" / 125.7mm | 3.48" / 88.5mm | 1.98 lb / 900 g | 8.27" / 21 cm | 0.3 | 21 Elements in 15 Groups | 82 | 9 | Yes | |
| 5 | 7 | RF 24-105 f/4 L IS USM | 09/05/2018 | 24-105 | 24 | Zoom,L Series | Full-Frame | 4-22 | 4.0 | 84° to 23° 20' | 4.22" / 07.3mm | 3.29" / 83.5mm | 1.5 lb / 700 g | 1.48' / 45 cm | 0.24 | 18 Elements in 14 Groups | 77 | 9 | Yes | |
| 6 | 8 | RF 24-105mm f/4-7.1 IS STM | 02/12/2020 | 24-105 | 24 | Zoom | Full-Frame | 4(7.1)-40 | 4.0 | 84° to 23° 20' | 3.5" / 88.8mm | 3.02" / 76.6mm | 13.93 oz / 395 g | 5.16" / 13.1 cm | 0.5 | 13 Elements in 11 Groups | 67 | 7 | No | |
| 7 | 9 | RF 24-240mm f/4-6.3 IS USM | 08/28/2019 | 24-240 | 24 | Zoom | Full-Frame | (4-6.3)-22 | 4.0 | 84° to 10.3° | 4.8" / 121.92mm | 3.2" / 81.28mm | 1.65 lb / 751.26 g | 1.64' / 50 cm | 0.26 | 21 Elements in 15 Groups | 72 | 7 | Yes | |
| 8 | 10 | RF 28-70 f/2 L USM | 09/05/2018 | 28-70 | 28 | Zoom,L Series | Full-Frame | 2-22 | 2.0 | 75° to 34° | 5.5" / 139.8mm | 4.09" / 103.8mm | 3.1 lb / 1430 g | 1.28' / 39 cm | 0.18 | 19 Elements in 13 Groups | 95 | 9 | No | |
| 9 | 11 | RF 35mm f/1.8 IS Macro STM | 09/05/2018 | 35 | 35 | Prime, Macro | Full-Frame | 1.8-22 | 1.8 | 63° | 2.47" / 62.8mm | 2.93" / 74.4mm | 10.8 oz / 305 g | 6.69" / 17 cm | 0.5 | 11 Elements in 9 Groups | 52 | 9 | Yes | |
| 10 | 12 | RF 50mm f/1.8 STM | 04/10/2020 | 50 | 50 | Prime | Full-Frame | 1.8-22 | 1.8 | 46° | 1.6" / 40mm | 2.7" / 69mm | 5.6 oz / 160 g | 11.8" / 30 cm | 0.25 | 6 Elements in 5 Groups | 43 | 7 | No | |
| 11 | 13 | RF 50mm f/1.2 L USM | 09/05/2018 | 50 | 50 | Prime,L Series | Full-Frame | 1.2-16 | 1.2 | 46° | 4.25" / 108mm | 3.54" / 89.8mm | 2.1 lb / 950 g | 1.31' / 40 cm | 0.19 | 15 Elements in 9 Groups | 77 | 8 | No | |
| 12 | 14 | RF 70-200mm f/4 L IS | 04/10/2020 | 70-200 | 70 | Zoom,L Series | Full-Frame | 4-32 | 4.0 | 34° to 12° | 4.7" / 120mm | 3.3" / 83mm | 1.5 lb / 695 g | 24" / 60 cm | 0.28 | 16 Elements in 11 Groups | 77 | 9 | Yes | |
| 13 | 15 | RF 70-200mm f/2.8 L IS USM | 10/24/2019 | 70-200 | 70 | Zoom,L Series | Full-Frame | 2.8-32 | 2.8 | 34° to 12° | 5.75" / 146mm | 3.54" / 89.9mm | 2.35 lb / 1070 g | 2.3' / 70 cm | 0.23 | 17 Elements in 13 Groups | 77 | 9 | Yes | |
| 14 | 16 | RF 85mm f/1.2 L USM | 05/08/2019 | 85 | 85 | Prime,L Series | Full-Frame | 1.2-16 | 1.2 | 28° 30' | 4.62" / 117.3mm | 4.06" / 103.2mm | 2.63 lb / 1195 g | 2.79' / 85 cm | 0.12 | 13 Elements in 9 Groups | 82 | 9 | No | |
| 15 | 18 | RF 85mm f/2 Macro IS STM | 07/09/2020 | 85 | 85 | Prime, Macro | Full-Frame | 2-22 | 2.0 | 28° 30' | 3.56" / 90.5 mm | 3.07" / 78mm | 17.64 oz / 500 g | 1.15' / 35.05 cm | 0.5 | 12 Elements in 11 Groups | 67 | 9 | Yes | |
| 16 | 17 | RF 85mm f/1.2 L USM DS | 10/24/2019 | 85 | 85 | Prime,L Series | Full-Frame | 1.2-16 | 1.2 | 28° 30' | 4.62" / 117.3mm | 4.06" / 103.2mm | 2.63 lb / 1195 g | 2.79' / 85 cm | 0.12 | 13 Elements in 9 Groups | 82 | 9 | No | |
| 17 | 19 | RF 100mm f/2.8 L IS Macro | 04/14/2021 | 100 | 100 | Prime,Macro,L Series | Full-Frame | 2.8-32 | 2.8 | 24° | 5.8" / 148mm | 3.2" / 81.5mm | 1.6 lb / 730 g | 10.2" / 26 cm | 1.4 | 17 Elements in 13 Groups | 67 | 9 | Yes | |
| 18 | 20 | RF 100-400mm f/5.6-8 IS | 09/14/2021 | 100-400 | 100 | Zoom | Full-Frame | (5.6-8)-(32-45) | 5.6 | 24° to 6° 10' | 6.5" / 164.7mm | 3.1" / 79.5mm | 1.4 lb / 635 g | 2.9' / 88 cm | 0.41 | 12 Elements in 9 Groups | 67 | 8 | Yes | |
| 19 | 21 | RF 100-500mm f/4.5-7.1 L IS | 07/09/2020 | 100-500 | 100 | Zoom,L Series | Full-Frame | 4.5-7.1 | 4.5 | 24° to 5° | 8.17" / 207.6 mm | 3.69" / 93.8mm | 3 lb / 1365 g | 2.95' / 90 cm | 0.33 | 20 Elements in 14 Groups | 77 | 9 | Yes | |
| 20 | 22 | RF 400mm f/2.8 L IS | 04/14/2021 | 400 | 400 | Prime,L Series | Full-Frame | 2.8-32 | 8.0 | 6° | 14.4" / 367mm | 6.4" / 163mm | 6.4 lb / 2.9 kg | 8.2' / 2.5 m | 0.17 | 17 Elements in 13 Groups | Drop-In 52 | 9 | Yes | |
| 21 | 23 | RF 600mm f/11 IS STM | 07/09/2020 | 600 | 600 | Prime | Full-Frame | f/11 only | 11.0 | 4° 10' | 10.61" / 269.5 mm | 3.66" / 93mm | 2.05 lb / 930 g | 14.76' / 4.5 m | 0.14 | 10 Elements in 7 Groups | 82 | unknown | Yes | |
| 22 | 24 | RF 600mm f/4 L IS | 04/14/2021 | 600 | 600 | Prime,L Series | Full-Frame | 4-32 | 4.0 | 4° 10' | 18.6" / 472mm | 6.6" / 168mm | 6.8 lb / 3.1 kg | 13.8' / 4.2 m | 0.15 | 17 Elements in 13 Groups | Drop-In 52 | 9 | Yes | |
| 23 | 25 | RF 800mm f/11 IS STM | 07/09/2020 | 800 | 800 | Prime | Full-Frame | f/11 only | 11.0 | 3° 5' | 13.85" / 351.8 mm | 4" / 101.6mm | 2.77 lb / 1260 g | 19.69' / 6 m | 0.14 | 11 Elements in 8 Groups | 95 | unknown | Yes | |
| 24 | 28 | RF 1.4x Extender | 07/09/2020 | 0 | 0 | Extender | Full-Frame | N/A | 0.0 | N/A | 0.8" / 20.32 mm | 2.8" / 71.12 mm | 7.9 oz / 224 g | N/A | N/A | 7 elements in 4 groups | N/A | N/A | No | |
| 25 | 29 | RF 2.0x Extender | 07/09/2020 | 0 | 0 | Extender | Full-Frame | N/A | 0.0 | N/A | 1.5" / 38.1mm | 2.8" / 71.12mm | 12 oz / 340g | N/A | N/A | 9 elements in 5 groups | N/A | N/A | No | |
| 26 | 4 | RF-S 18-45mm f/4.5-6.3 IS STM | 05/24/2022 | 18-45 | 18 | Zoom | APS-C | 4.5(6.3)-32 | 4.5 | 74° 20' to 33° 40' | 1.7" / 44.3mm | 2.7" / 68.9mm | 4.6 oz / 130 g | 7.9" / 20 cm | 0.16 | 7 Elements in 7 Groups | 49 | 7 | No | |
| 27 | 5 | RF-S 18-150mm f/3.5-6.3 IS STM Lens | 05/24/2022 | 18-150 | 18 | Zoom | APS-C | 3.5(6.3)-40 | 3.5 | 74° 20' to 10° 25'17' | 5" / 126.7mm | 2.7" / 69mm | 10.9 oz / 310g | 6.7" / 17 cm | 0.44 | 17 Elements in 13 Groups | 55 | 7 | No | |
| 28 | 26 | RF 800mm f/5.6 L IS USM Lens | 02/24/2022 | 800 | 800 | Prime,L Series | Full-Frame | 5.6-64 | 5.6 | 3° 5' | 17" / 432mm | 6.4" / 163mm | 6.9 lb / 3140g | 8.5' / 2.6 m | 0.34 | 26 Elements in 18 Groups | Drop-In 52 | 9 | Yes | |
| 29 | 27 | RF 1200mm f/8 L IS USM Lens | 02/24/2022 | 1200 | 1,200 | Prime,L Series | Full-Frame | 8-64 | 8.0 | 2° 5' | 21.1" / 537mm | 6.6" / 168mm | 7.3 lb / 3340 g | 14.1' / 4.3 m | 0.29 | 26 Elements in 18 Groups | Drop-In 52 | 9 | Yes | |
| | | | | | Minimum Focal Length | Lens Type | Sensor Format | | Maximum Aperture | | | | | | | | Filter | | IS | |
---
Canon RF Lens Price Guide
Canon RF Zoom Lenses
Canon RF 14-35mm f/4 L IS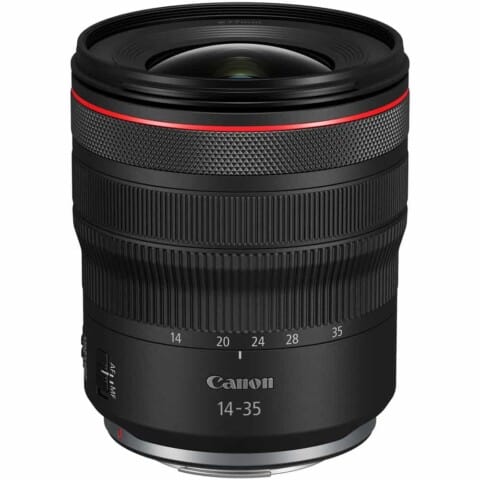 ---
Canon RF 15-35mm f/2.8 L IS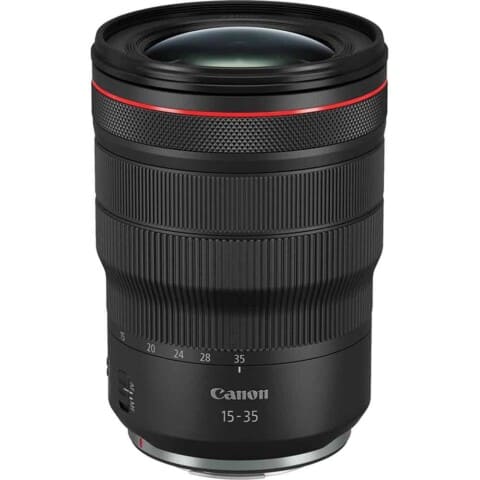 ---
Canon RF 24-70mm f/2.8 L IS USM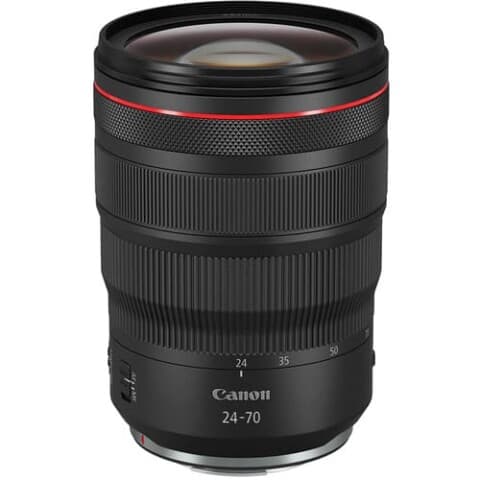 ---
Canon RF 24-105mm f/4 L USM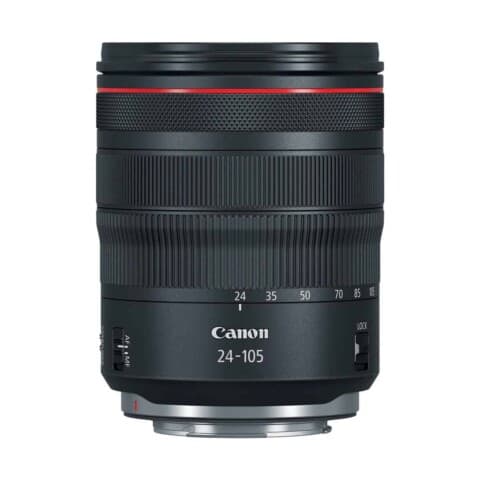 ---
Canon RF 24-105mm f/4-7.1 IS STM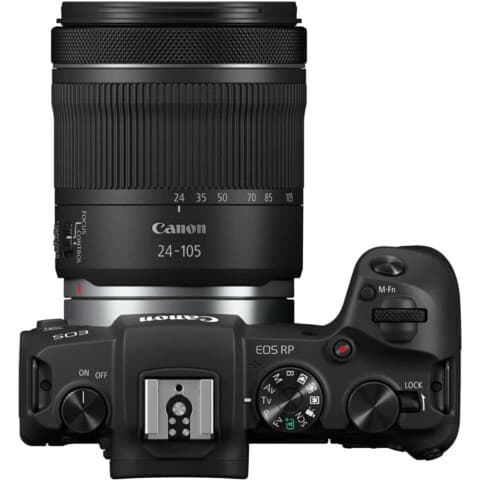 ---
Canon RF 24-240mm f/4-6.3 IS USM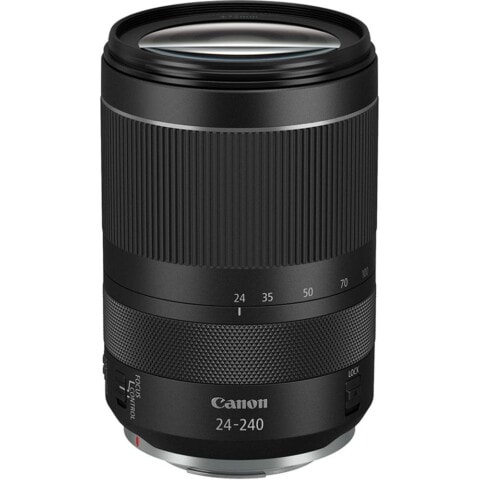 ---
Canon RF 28-70mm f/2 L USM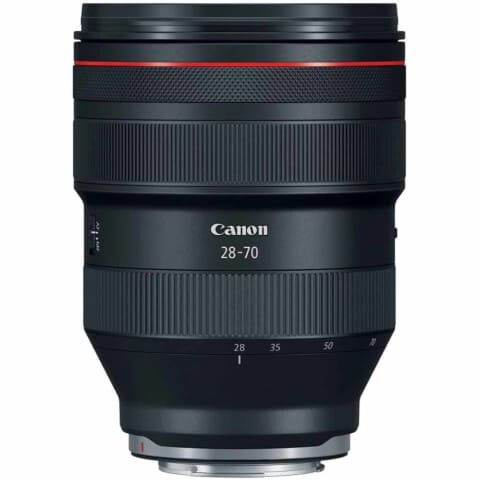 ---
Canon RF 70-200mm f/2.8 L IS USM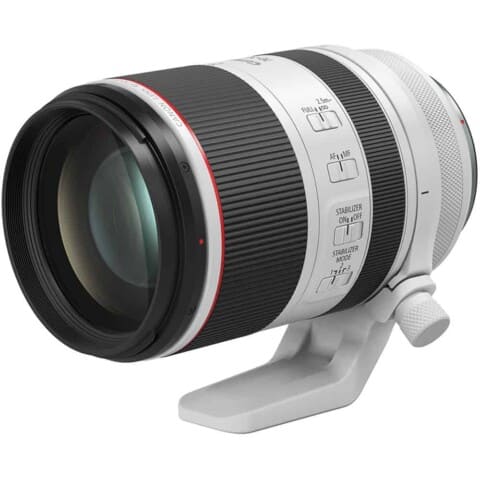 ---
Canon RF 70-200mm f/4L IS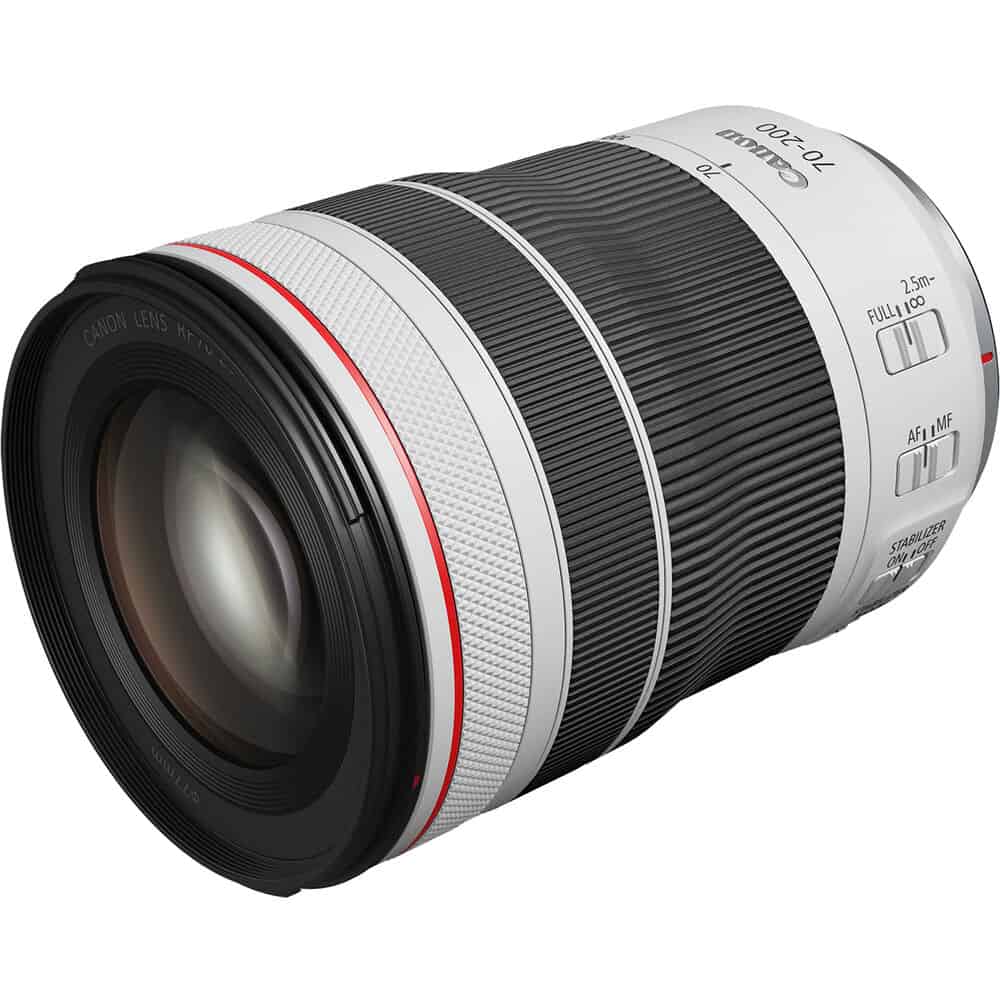 ---
Canon RF 100-400mm f/5.6-8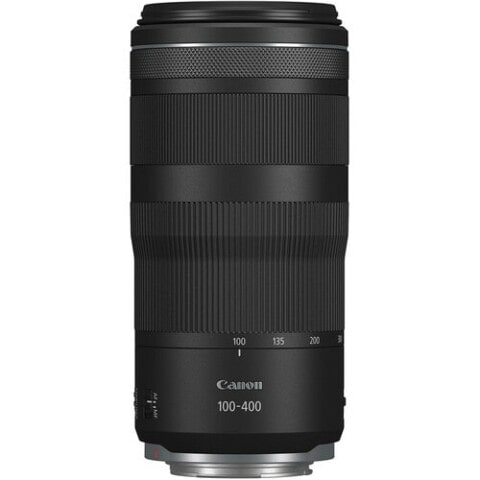 ---
Canon RF 100-500mm f/4.5-7.1 L IS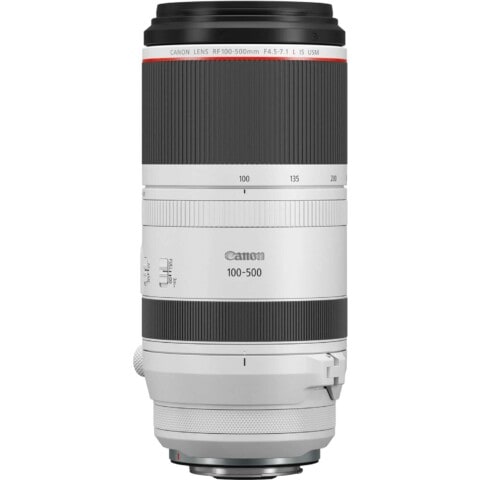 ---
Canon RF Prime Lenses
Canon RF 5.2mm f/2.8 L Dual Fisheye 3D VR Lens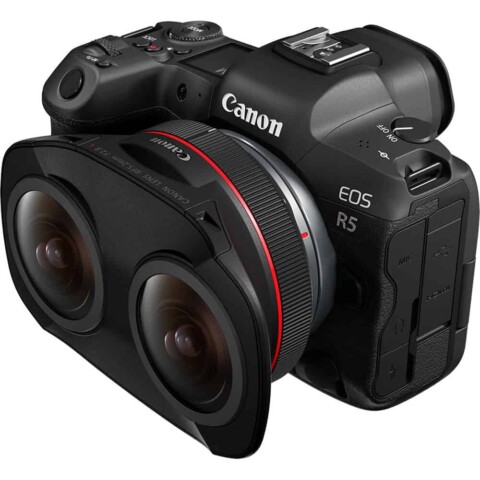 ---
Canon RF 16mm f/2.8 STM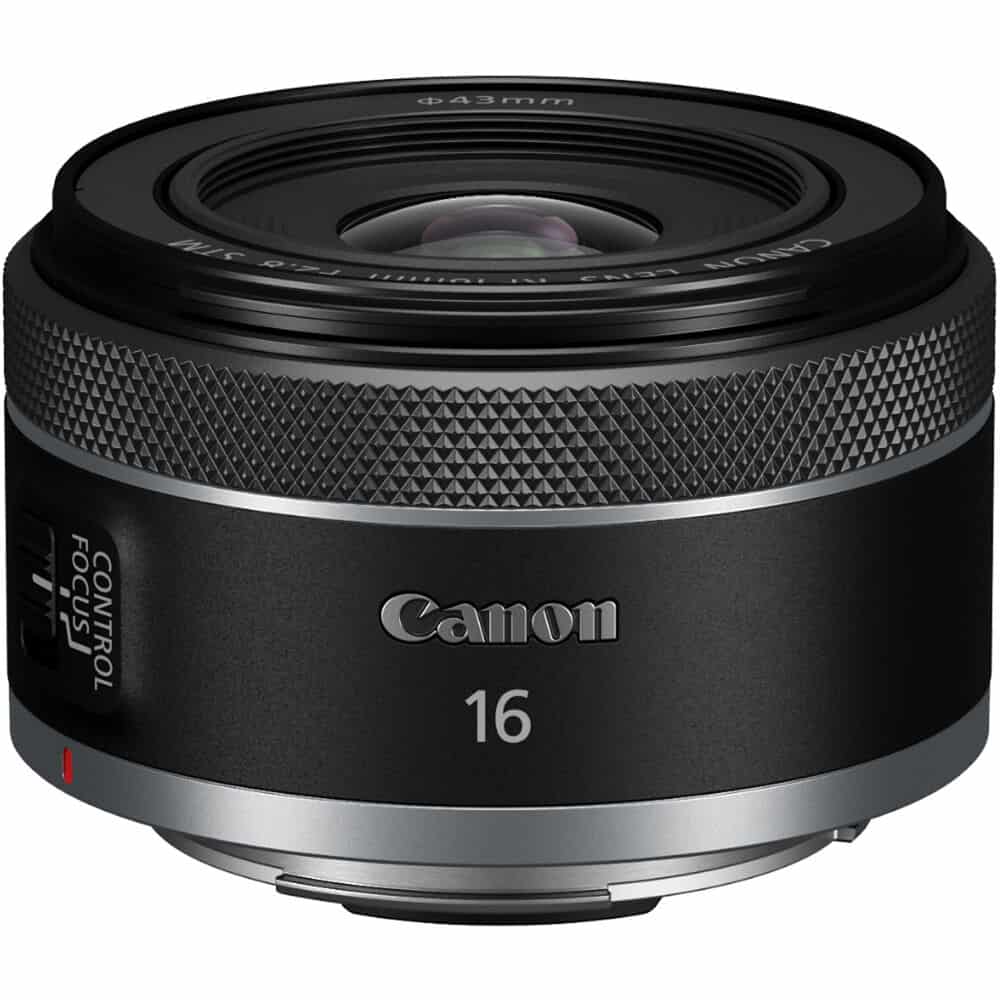 ---
Canon RF 35mm f/1.8 IS Macro STM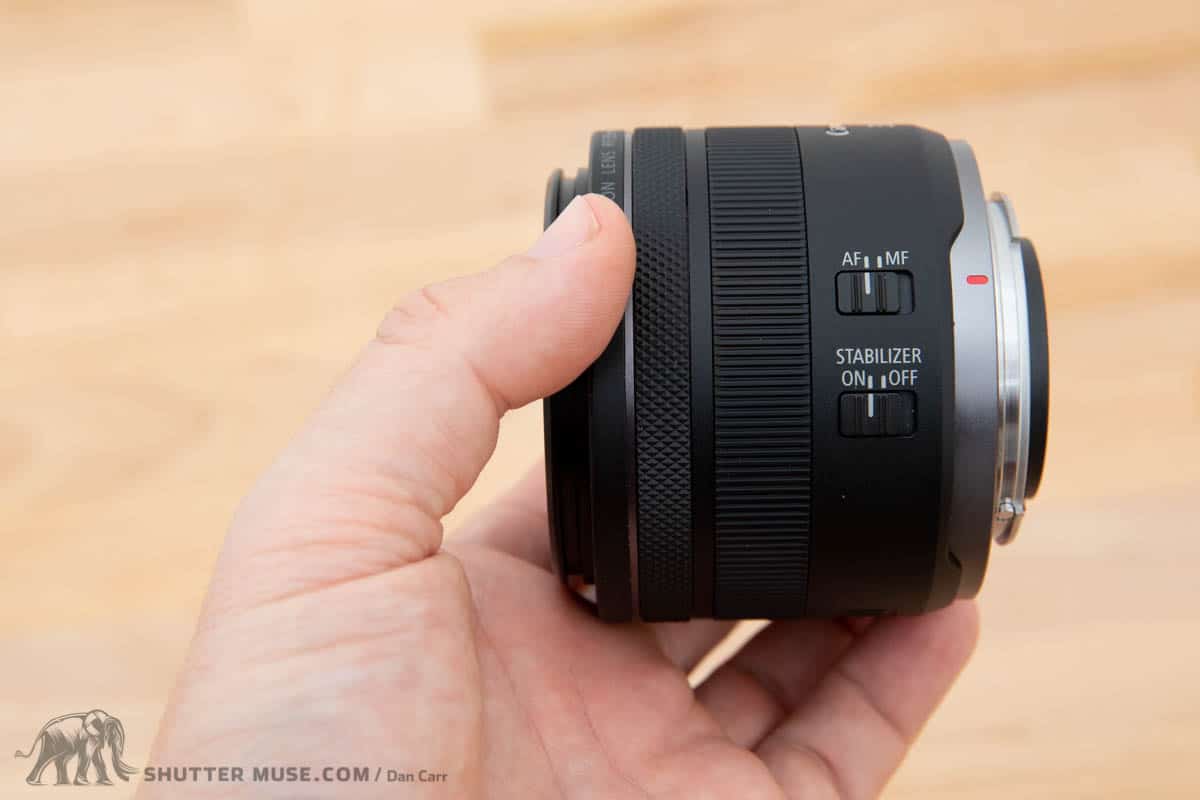 ---
Canon RF 50mm f/1.2 L USM
---
Canon RF 50mm f/1.8 STM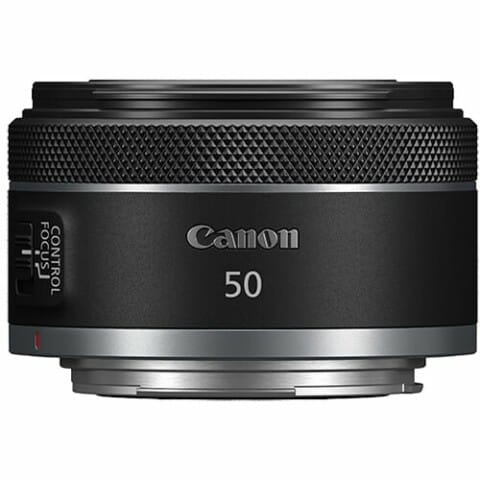 ---
Canon RF 85mm f/1.2 USM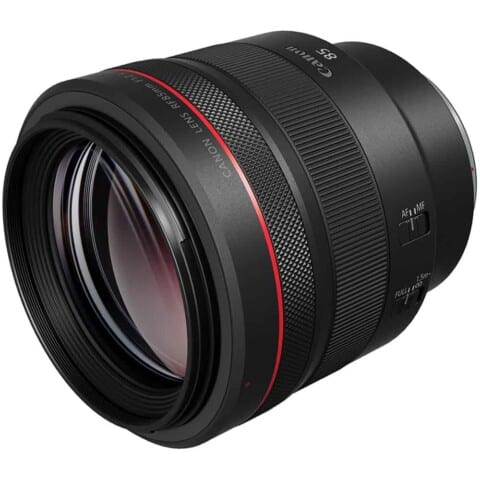 ---
Canon RF 85mm f/1.2 USM DS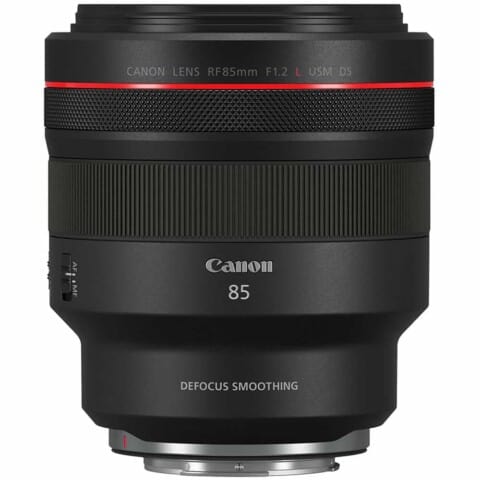 ---
Canon RF 85mm f/2 Macro IS STM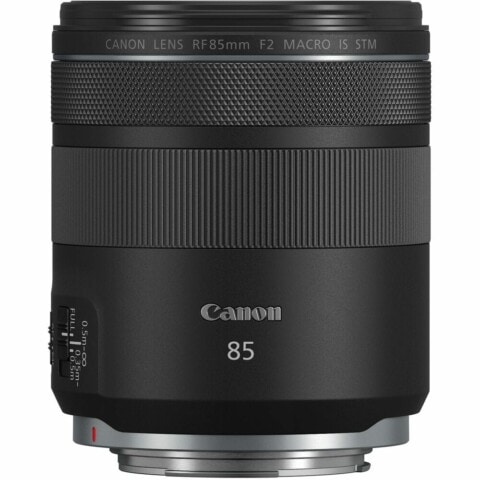 ---
Canon RF 100mm f/2.8 L IS Macro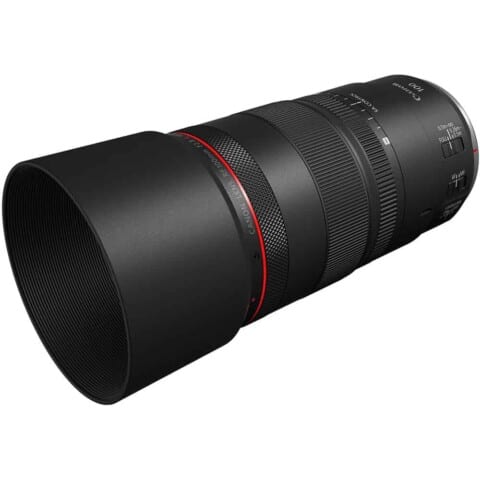 ---
Canon RF 400mm f/2.8 L IS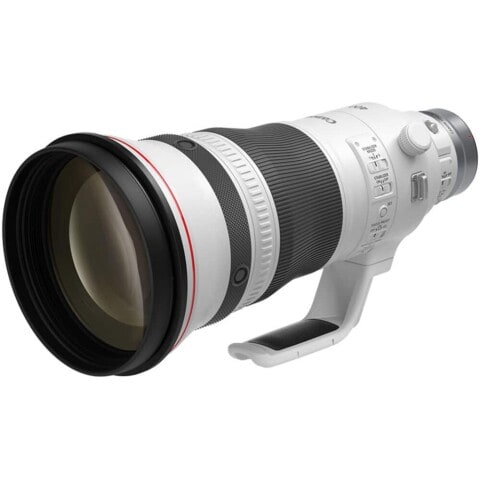 ---
Canon RF 600mm f/11 IS STM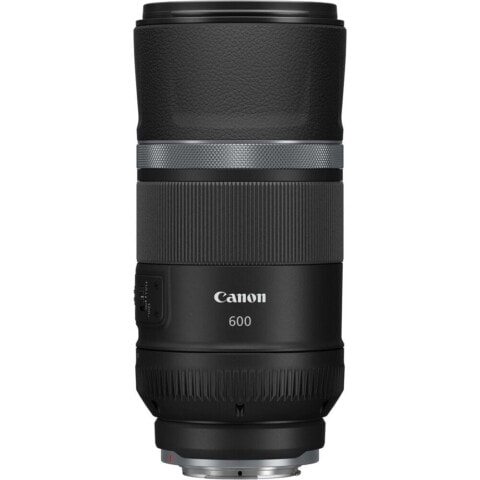 ---
Canon RF 600mm f/4 L IS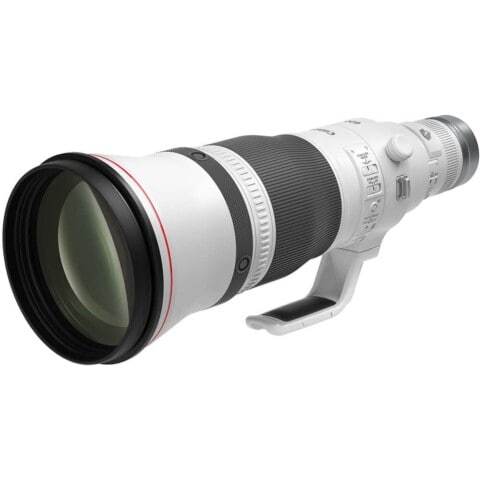 ---
Canon RF 800mm f/11 IS STM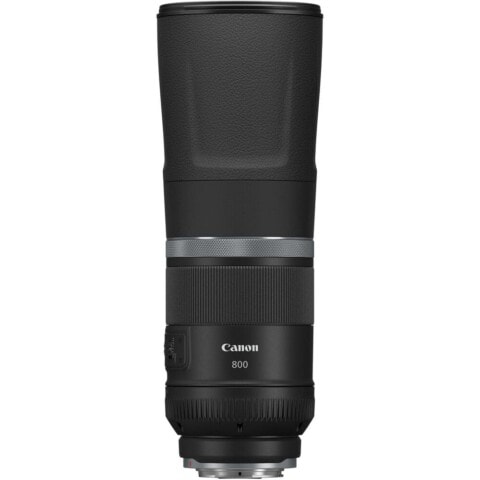 ---
Canon RF 800mm f/5.6 L IS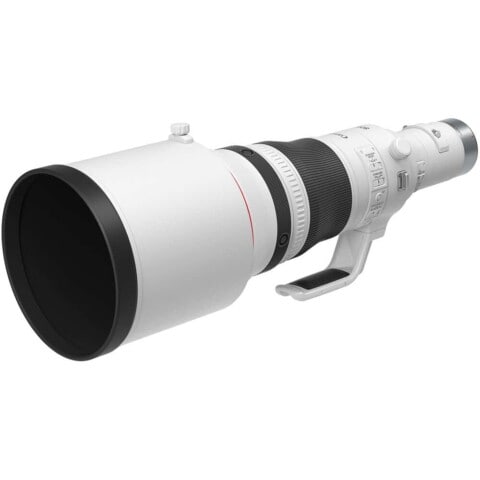 ---
Canon RF 1200mm f/8 L IS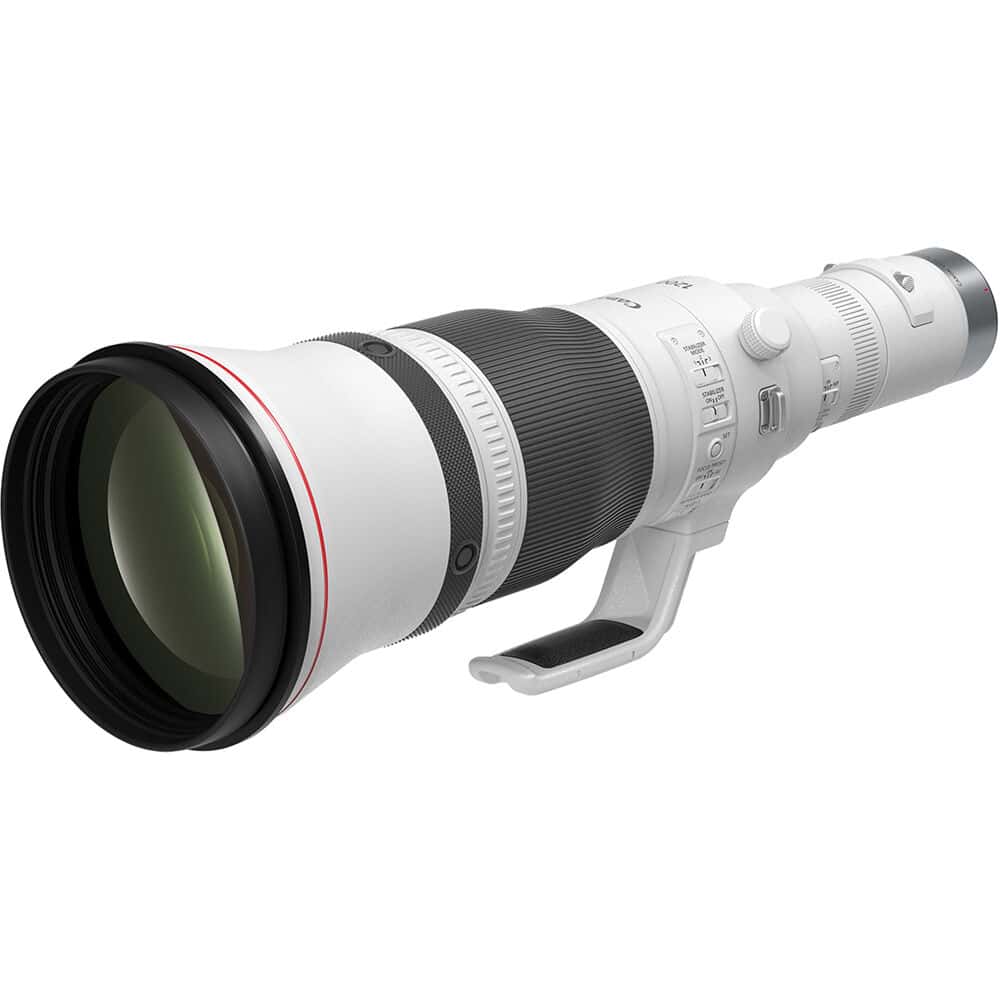 ---
Canon RF Extenders
Canon RF 1.4x Extender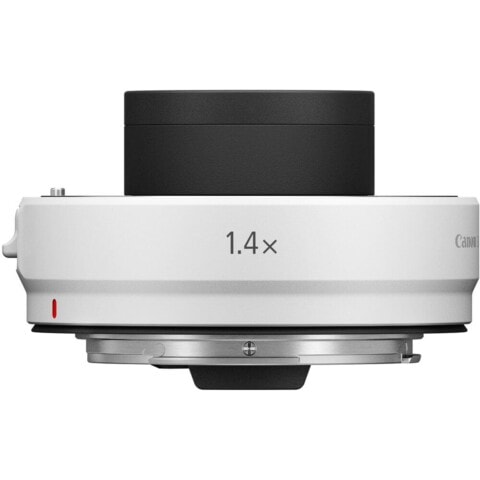 ---
Canon RF 2x Extender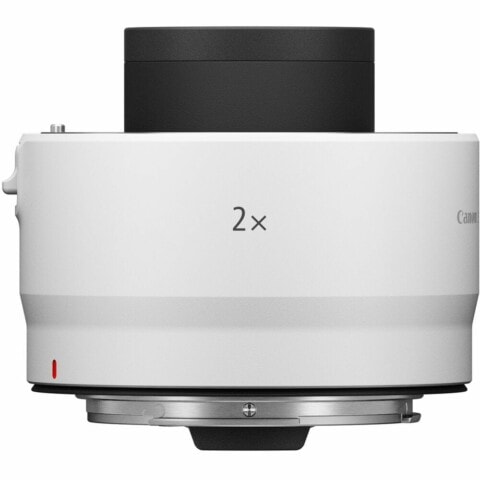 ---
Canon RF-S Zoom Lenses
Canon RF-S 18-45mm f/4.5-6.3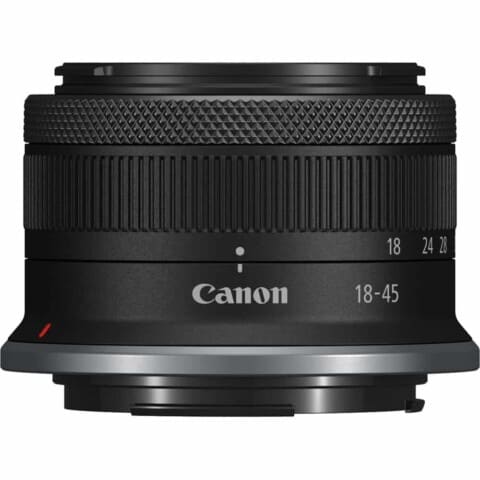 ---
Canon RF-S 18-150mm f/3.5-6.3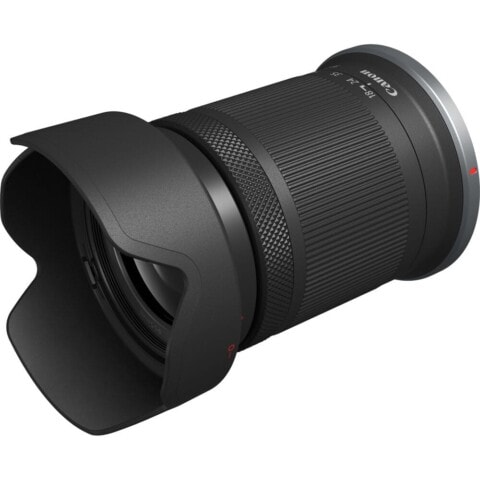 ---