WordPress is the most popular website platform in the world, powering an estimated 43% of the internet in 2021 with over 60 million users. Although companies such as Squarespace and WiX have risen in popularity amongst photographers in recent years, WordPress still provides the most customizable website experience and has a loyal following. This year it's important to speed up your WordPress photography website.
For all of its benefits, WordPress has one major downside: You're mostly on your own when it comes to SEO and speed optimization. Yes, there are many plugins out there to help you with these things, but you have to invest some time into testing them and reading about them to find the best ones and make sure you don't break your site.
In 2021, Google is rolling out one of the biggest changes ever to its search engine ranking algorithm. They have been planning this and working towards this for several years, but it's still going to catch a lot of people out. In this article, I will explain the upcoming changes, and make my suggestions as to how you can not just avoid damaging your SEO, but actually, improve it, and jump ahead of your rivals.
Why Does SEO Matter to Photographers?
Good SEO will allow your website to rank higher in search results for things like "Chicago wedding photographer" or "polar bear photography". If you work in a crowded market – who doesn't? – you can be sure that at least a few of your competitors are doing at least some SEO. Some SEO is better than none, which basically guarantees that your website will be below those people in search results.
According to Search Engine Journal, 28% of people click the first link in search results, 15% click the second link, 11% click the third, and so on. By the time you get to the 10th position, just 2% of people are bothering to click the result. Not in the top ten results? You don't really stand a chance.
Google SEO and Site Speed for Photography Sites in 2021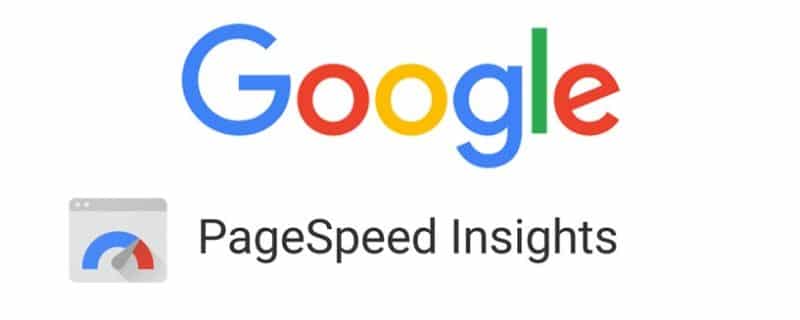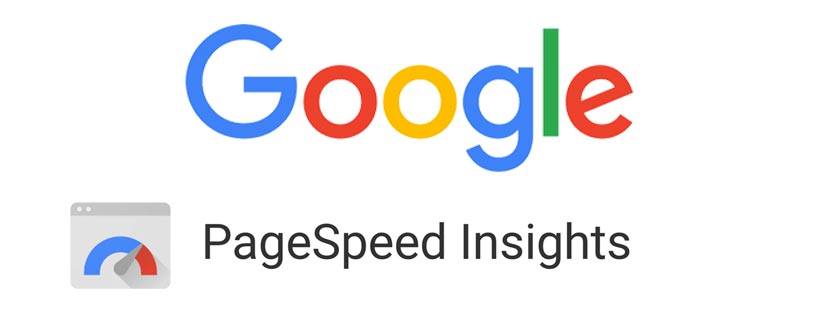 In June 2021 Google is rolling out a huge change to their search engine ranking algorithm that will reward faster websites that are easier to browse. Particularly on mobile devices. Although site speed is thought to have been a ranking factor for some time, this time Google has been fairly clear about what they want to see.
Google's new PageSpeed Insights test will take any URL you give it and give it a pass or fail based on Google's new speed criteria. It will then make suggestions as to how you can improve your site to get a higher score. When the new algorithm goes live, a higher score will result in increased SEO for your site, and higher search rankings. Remember, this is a per URL test. Don't just test your homepage. You'll need to test the important pages of your site.
I'm not going to go into details about what each item means in the Page Speed Insights test. There are more qualified websites out there that have written tomes on this topic already. I particularly liked these:
What I am going to talk about, though, are some of the easiest things that can be done to quickly improve your WordPress photography website speed. While there are many articles out there on this topic, written by SEO websites, I'm going to tackle this from the point of view of a photographer. Our websites are image-heavy, and often serve very specific functions such as selling prints, or delivering password-protected images to clients. These needs require special consideration.
1 – Remove Plugin Bloat
The simplest place to start is your plugin list. The more plugins you have on your site, the slower it will be. If you have been adding plugins for many years, it's time to take a look at that list and delete any of the ones that you don't deem to be absolutely critical to your business.
Do you really need to be displaying your latest Tweets in your sidebar? Probably not. Do you really need do-everything plugins like JetPack, when you are only using one of the 40 features that it offers? There are probably better options that give you just the one feature you need, in a smaller package.
Removing bloat doesn't just mean removing plugins, it also means getting the features you need efficiently. If you have five plugins that are all doing various photo-related things, can you find a single plugin that will do all of them more efficiently?
2 – Finding Fast Plugins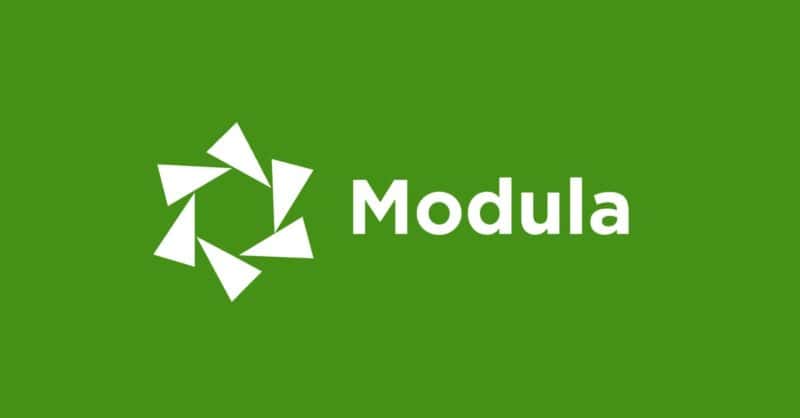 Once you have done the first pass on your plugin list to determine which plugin-based features you want to keep, I'd advise you to question every one of those remaining plugins. But this time you're not asking if you need that feature, you're asking if that particular plugin is the best way to achieve it.
For every good plugin out there, free or premium, there are at least twenty bad ones. Plugins that have been poorly coded. While they do achieve the required goal, they are going about it with bloated code, causing your site to be slower than it needs to be.
Now is the time to do your research. But instead of searching for things like "best photo gallery plugin", it's time to search for "fastest photo gallery plugin". The internet is awash with information on this topic right now because everyone is scrambling to speed up their sites before the upcoming changes.
I can't guess exactly which plugins you have chosen to keep, but I will make some quick recommendations based on my own research and testing.
It's Time To Ditch Yoast SEO
Yoast has been a popular SEO plugin for over a decade, but it has become bloated and inefficient. If you want to make a fast improvement to your site, remove the Yoast plugin and switch to either Rank Math or SEO Framework. Both are lighter and more efficient, while also providing more features. Particularly Rank Math.
I made this switch on my own site, going from Yoast to Rank Math, and it gave me an instant 5-point bump in my scores. Plus, the plugin is just outright easier to use, and more deeply integrated into Google Search Console.
I pay for the Pro version which is around $60 a year, but the free version has about 99% of the same features and will be fine for many people. However, the pro version does have some optimizations for Google's Local SEO program, which are worth looking into if you are targeting a specific local market with your photography.
Social Sharing Buttons – Use Novashare
Social sharing buttons can be an absolute nightmare for website page speed. If you don't believe me, just run a PageSpeed test on your site – assuming you use them – and then disable your plugin and run the test again. I'll wait.
Are you done? Yep? Crazy, right?
The problem is that there definitely can be value in using them. At least in my opinion. I know people are starting to argue this point now that speed is becoming more important, but I do still think there's a place for them, and I know that social shares of my own site content have generated business over the years.
If you're going to use them, use Novashare. This is the lightest and fasted social sharing plugin on the market. It was built by a guy that spends his whole time writing about website optimization and building an incredible performance plugin which I'll talk about later in the post. In short, if there's a guy who knows how to build a lightweight social plugin, it's this guy. It costs $29.95/year for use on one site. You can go and find a free social plugin, but your site will be slower. Your choice!
Lightbox Images – Use WP-Featherlight
Do you have a plugin that opens images in a lightbox on the screen when you click them? If you do, I'd recommend using WP Featherlight. It's free, and it's built for ultimate speed. Perfect for a photography website built with WordPress. I use this in my blog posts so that people can click the inline images to view them larger.
Need a Gallery Plugin? Here are three options.
When it comes to fast and efficient gallery plugins, there are three that always seem to rise to the top of the tests: Envira Gallery, NextGen Gallery and Modula. You can get good results with all of them, but all of them offer many add-on features that could slow you down if you enable too many. Do a careful audit every time you think about turning on some of these features, and pick your favourite based on budget and available features.
All of these gallery plugins have free versions to get you started but expect to pay to get the photographer-specific features such as password-protected galleries and print sales. Personally, I currently use Envira and Modula on my two main sites, but I have tested NextGen and found it to be comparably powerful, too.
3 – Find a Fast Web Host
Not all web hosts are built equally. If you're paying $4.99/month for your hosting, know that this is well within the "cheap hosting" realm, and your site speed is being adversely affected. There are many aspects of site speed that can be affected by slow hosting service, but an easily measurable one is TTFB, time to first byte. This is basically the server response time. It's that brief pause after clicking something on a website before something actually happens. You can check your TTFB with this free tool, and it'll give you a simple score out of 5.
I used to get terrible TTFB scores at my old host and it was the primary reason for moving to Kinsta. Kinsta is a managed WordPress Host. They only host WordPress sites, and their entire system is built to optimize that platform. I love that it includes a fantastic backup system, and their customer service via the chat box in your dashboard is unparalleled. Now my TTFB marks are 5-stars every time. WPEngine is another managed WordPress host that scores highly in speed tests, although I have not used them myself.
As a photography site, it's not my place, nor do I have the experience to test out twenty different web hosts to find the fastest one. Do some research just as I did, or take my word that Kinsta is a great option, and has solved many of my own problems.
4 – Use a Caching Plugin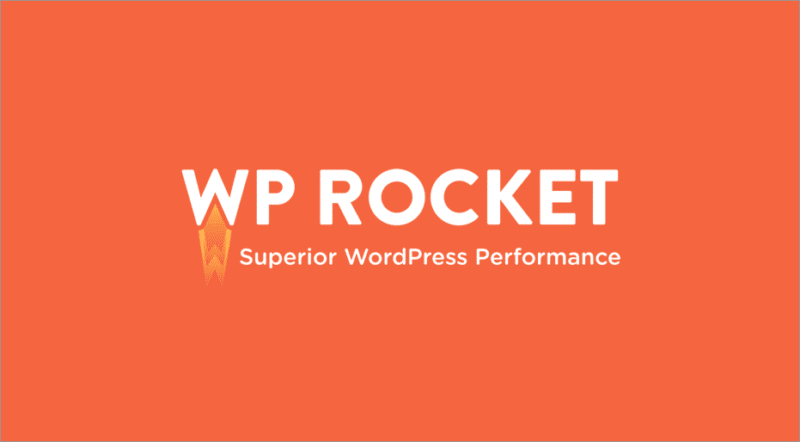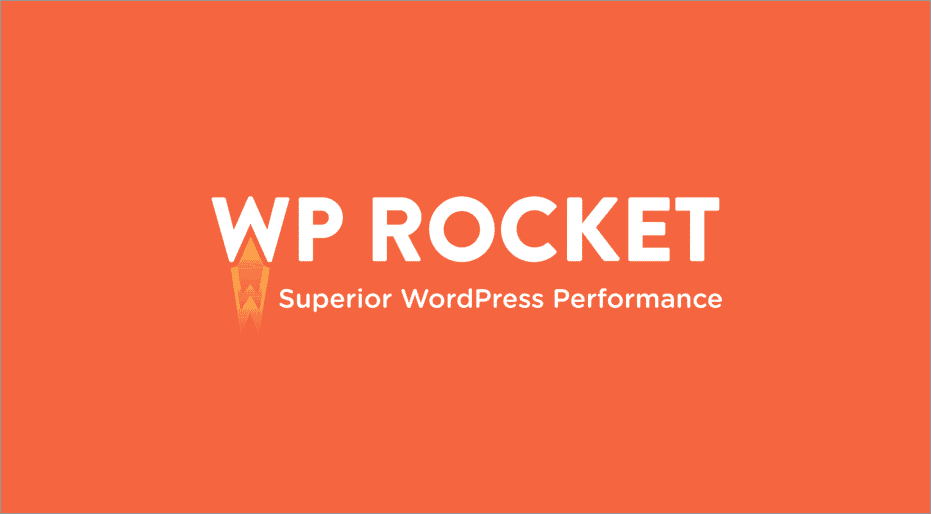 By default, WordPress creates page content dynamically using PHP. This is slow, and server intensive. A caching plugin creates a cached static version of your page to serve to the next visitor. When you make a change to your site, the cache is flushed and recreated. Using a caching plugin will probably create the single biggest drop in your PageSpeed scores, particularly in the area of page load times. It's not unusual for people to see their site load twice as quickly as soon as a caching plugin has been activated.
W3 Total Cache is the best free option, while WP Rocket is the best pro-featured paid option. I use the latter, but 95% of people could probably get by with W3TC. The caveat to caching plugin installation is that you will need to allocate some time to understand the various available settings. For first-time users, they can be complex. If you go with WP Rocket, they have excellent documentation, and you get access to help from their team. With W3TC, as a free plugin, you basically have to rely on Google.
If you host with a managed WordPress host such as WPEngine or Kinsta, they have their own caching plugins that are tailored to their own systems. These will be automatically installed and configured for you. Just another of the many benefits of not skimping on hosting.
5 – Use Cloudflare CDN with APO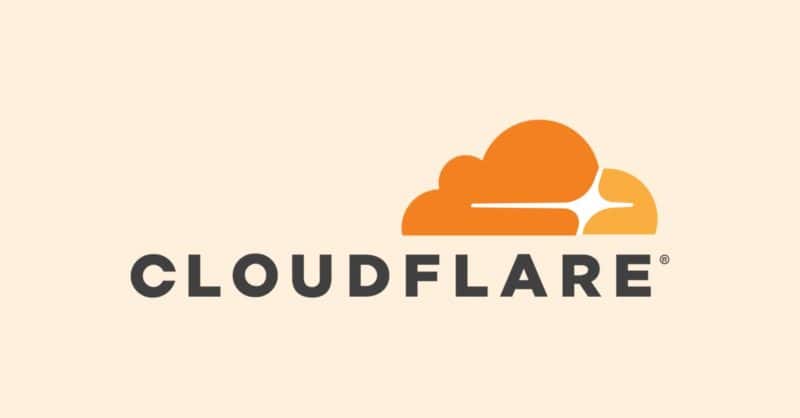 If you don't use a CDN, Google will flag this in your PageSpeed test results and suggest that you do. CDN stands for content delivery network. It is a distributed network of servers around the world that serves your website to your visitors from their closest location. The closer your visitor is to a CDN location, the faster the website will load for them.
This is a slight oversimplification but think of it as having hundreds of copies of your website stored all over the world in different locations. The more locations a CDN has, the higher the chances are that a visitor will be close to one of these "copies" of your site. A visitor from Spain will be served a copy of your site from a Spanish server, while a visitor in Seattle will get one from Seattle. They won't know the difference, and of course, the web URL is the same for everyone. All of the magic happens behind the scenes.
Cloudflare is the most popular CDN, and they have a comprehensive free plan that I used for over a decade. For $5/month, you can also enable their APO service which stands for Automatic Platform Optimization. This will tailor certain settings to be best for WordPress, and I have seen some speed improvements after enabling this function. Either way, enabling Cloudflare on your website will result in an instant increase in your PageSpeed score if you aren't already using a CDN.
A secondary benefit of Cloudflare is that it contains many security features that are designed to prevent bot attacks on your site, and other malicious activity. A huge percentage of the world's web traffic runs through Cloudflare's servers, so they have one of the largest data sets out there to analyze patterns for security threats.
As with the caching plugins, managed WordPress hosts might also offer CDN connection as part of their service. Kinsta actually uses Cloudflare and will get this all set up for you. A boon for some, because the Cloudflare setup process can seem daunting for beginners.
6 – Compress Images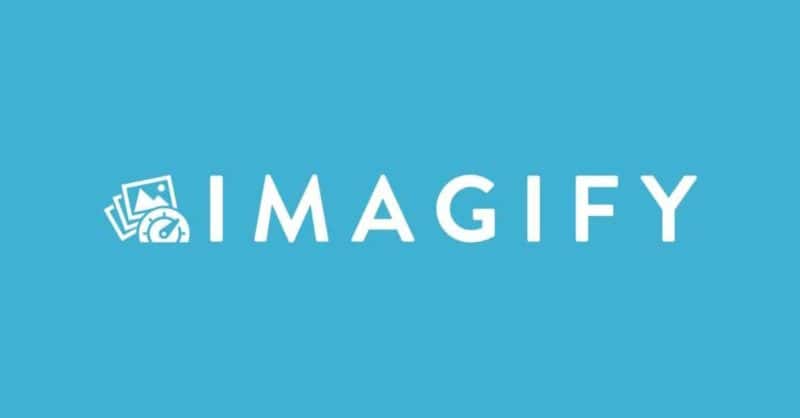 This is a big one for photographers. On any website, images make up the majority of the page size that gets downloaded to a browser. For a photography website, it can easily be 99% of the page size when loading things like image galleries.
To combat this issue, it's highly recommended to use an image optimization plugin that will compress the file size of every one that you upload. These plugins use a lossy compression that can drastically reduce file size, and the severity of that quality loss can be controlled by the plugin. If you have ever used the save for web command in Photoshop and set the JPEG quality down to 50 or below, this is a similar thing. Yes, there will be some loss of image quality, but the reduction in file size is significant, as is the decrease in page loading time.
For us photographers, this can be a hard one to get to grips with. We always want to see our photos in their absolute prime. The plugin that I recommend is called Imagify (you might also want to check out Smush It or Shortpixel) The compression level can be chosen from three options: Normal, aggressive and ultra. Once compressed, you will have the option to compare the new version side-by-side with the original, so you can see exactly what effect it had. You also have the option to revert to the original file or reconvert to a new compression level. My choice is to use the middle-ground Aggressive option, which usually cuts file size by about 50%.
If you do not compress your images, Google will pull you up on this and mention it in the PageSpeed report. In fact, they go one step further and suggest you convert all your images from JPG to WebP, which can be an even lighter image format. That might sound daunting, but thankfully all of the good image compression plugins will have that feature built-in. Simply upload your JPG and use it as you normally would on your site. In the background, the plugin will serve up a WebP version to all compatible browsers and serve up the compressed JPG to incompatible browsers.
WebP format has another somewhat useful feature for photographers. It's a web-based image format that cannot be opened on your computer in applications that would normally open a photo. If you right-click and "Save As" on a WebP image, you will get a WebP file that simply doesn't open in anything except a compatible web browser, making it at least a little harder for people to steal your photos.
7 – Lazy Load Your Images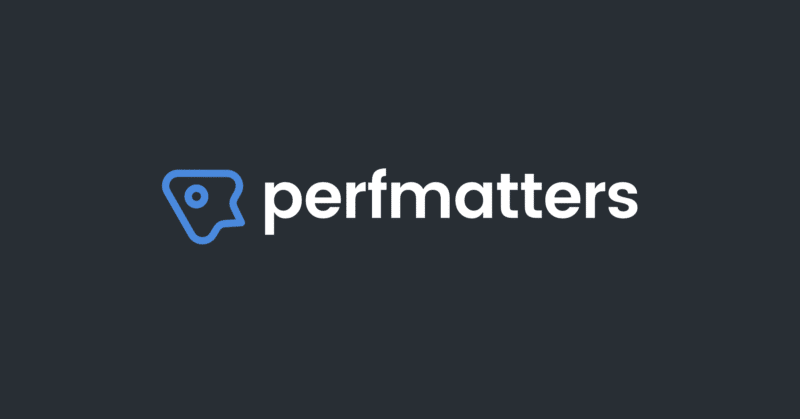 Lazy loading is a practice whereby images on your page are loaded only as they are needed. When you first load a web page, only the immediately on-screen images will load right away. These images are known as above the fold images. Anything below the fold is not loaded until the user scrolls down to it. This significantly decreases initial page load times and improves user experience.
The one thing to consider about lazy loading is that it needs to be used in conjunction with all the other things we have discussed. Particularly image compression, CDNs and page caching. Otherwise, when the viewer of your site scrolls down, the lazy loading images will load incredibly slowly, leaving big empty spaces all over the page. if you have all your ducks in a row, though, lazy loading will be snappy, and it won't impact the experience at all.
The previously mentioned WP Rocket plugin has a lazy loading function. If you don't need the caching features of WP Rocket, you might consider a free lazy loading plugin such as Autoptimize, or the Perfmatters plugin which costs $25/year and includes a ton of simple speed optimization features that can all be enabled at the flick of a switch.
Bonus – Clean Up Your Media
Delete Old Thumbnails
While you're at it, you might as well tidy up your media folders. Whenever you upload a photo to your site, WordPress actually creates many different versions of the photo at various sizes. Some of these sizes are the core defaults, defined in the Media section of the Settings panel on your site. Additional sizes are usually created by your WordPress theme.
The problem is that if you switch themes, WordPress doesn't go back into your media folder and delete all the unnecessary image sizes that were designed for them, that you are no longer using. If you switch themes several times, you can end up with a huge number of images on your web host that is taking up unnecessary space.
Deleting these images will not speed up your site, but it probably will drastically reduce the size of your site. Some web hosts have different tiers depending on how large your site is, so this could easily move you down to a cheaper tier.
I recently performed this one of my sites that has 8000 photos uploaded to it. Each of those 8000 photos had 17 versions! That's 136,000 image files! When I deleted all the ones I didn't need, keeping just the ones needed by my current theme, it reduced to just 4 versions, or approximately 32,000 image files, and reduced my site size on my host by several gigabytes! All of it was just sitting there, hidden in a decade of folders and taking up space.
To make this optimization, all you need is the free Regenerate Thumbnails plugin. First, make sure you create a backup of your website just in case you run into problems, and then run the plugin, making sure to check the option to "delete thumbnail files for old unregistered sizes". Once this is complete, you can delete this plugin. No need to contribute to the plugin bloat once the job is done.
Delete Unused Media
The next thing you can do is delete images in your media database that aren't being used on your site anymore. Perhaps they were originally uploaded as part of an old page design, or an old blog post that no longer exists. When you delete old posts and pages, it doesn't delete the images. They remain in your media database and consume space. Again, this doesn't speed up your site, but it will make it smaller on your host. The plugin Media Cleaner is free and capable of doing this job.
Spending Money
Many of my suggestions are free, but some have a small cost associated with them. If you really believe your website is a valuable tool for your business, spending a few dollars a year on plugins should not be an issue. For most professional photographers, you would need to land less than one day of work a year through your site to cover the costs outlined on this page.
Photography PageSpeed Wrap-Up
This isn't a very glamorous topic, and it's decidedly light on pretty pictures compared to most of the how-to tutorials on this site. The fact is, though, photography is a tough way to make a living for most people, and the difference between making it a career or being forced to keep it a hobby, is often time spent figuring out the less glamorous business-related aspects. Hopefully, this gives you a head start on this topic and a leg up over your competitors.