Being a new website we weren't really around to comment on the original storm that was stirred up during Adobe's switch to the Creative Cloud platform, a subscription-based software service. Photographers complained that prices were too high for those that just wanted Photoshop and Lightroom and Adobe listened, offering a $9.99/month plan that was available to everyone with Photoshop CS3 and higher. Well, this week Adobe has announced that until December 8th, they will be opening this offer up to EVERYONE! So for $9.99/month (minimum of 12 months contract), you'll get access to Photoshop CC and Lightroom 5. When you consider that Lightroom 5 is $150 and Photoshop is about $600, this seems like a pretty darned good deal to me. I feel like Adobe is finally getting this stuff figured out…..although the recent password fiasco didn't help things!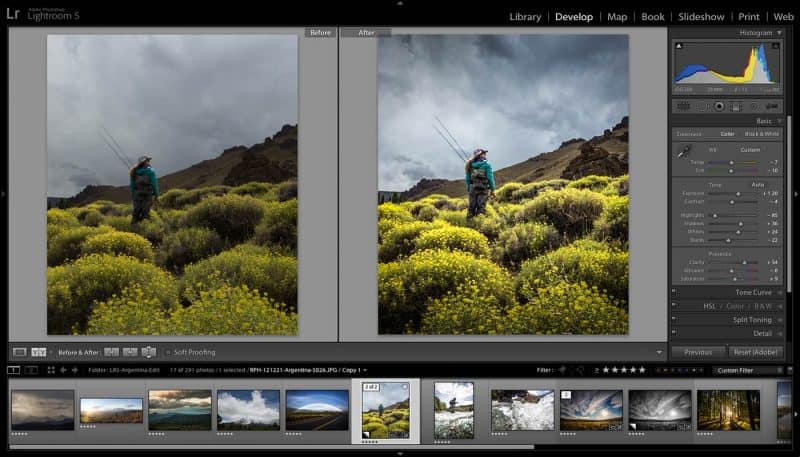 Lightroom 5
Photoshop CC
Of course, the question everyone has is how long with it stay at $9.99? It would be foolish to assume that answer is "forever", of course not. But what I can say is that Adobe has clearly been swayed several times by public opinion during these first few months of the CC service. I think they would be extremely wary of increasing prices quickly, or by a very large percentage. A few months ago Scott Kelby teased some mobile Lightroom functionality that confirmed Adobe are developing mobile platforms as well as cloud syncing of files. I think there will be exciting features in the next couple of years and for me, the $9.99 seems like a great deal. Just remember, it ends on December 8th !! After that, it will go back to being $9.99 only for those that own CS3 and higher.
What do you think of this deal? Will it encourage you to make the leap to the Creative Cloud? Please share your thoughts below!