A dedicated camera bag is the best way to carry your precious gear in most situations. Still, from time to time, it's necessary to protect your camera inside a regular bag or backpack that was designed for a different purpose. The four main reasons for carrying a camera in a regular bag:
Think Tank Stash Master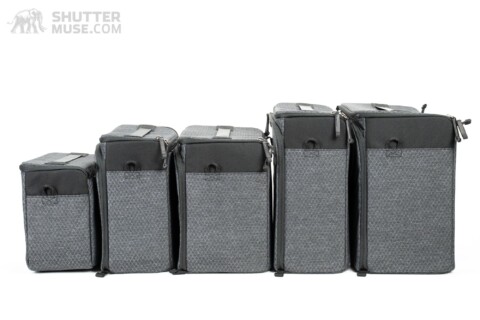 Think Tank Photo makes five sizes of padded camera cubes called Stash Masters. These five protective camera cubes are specifically designed to help people turn any existing bag, backpack, or duffle into a camera bag. Each one comes with a shoulder strap allowing you to use the cube as a camera bag once you reach your destination. They also have convenient grab handles, top and back openings to cater to different styles of bags, and a zippered pocket for camera batteries and memory card holders.
US Customers get a free gift when they spend over $50 in the Think Tank/MindShift online store after clicking this link. For more details, or if you have any issues, see this post.
---
F-Stop ICU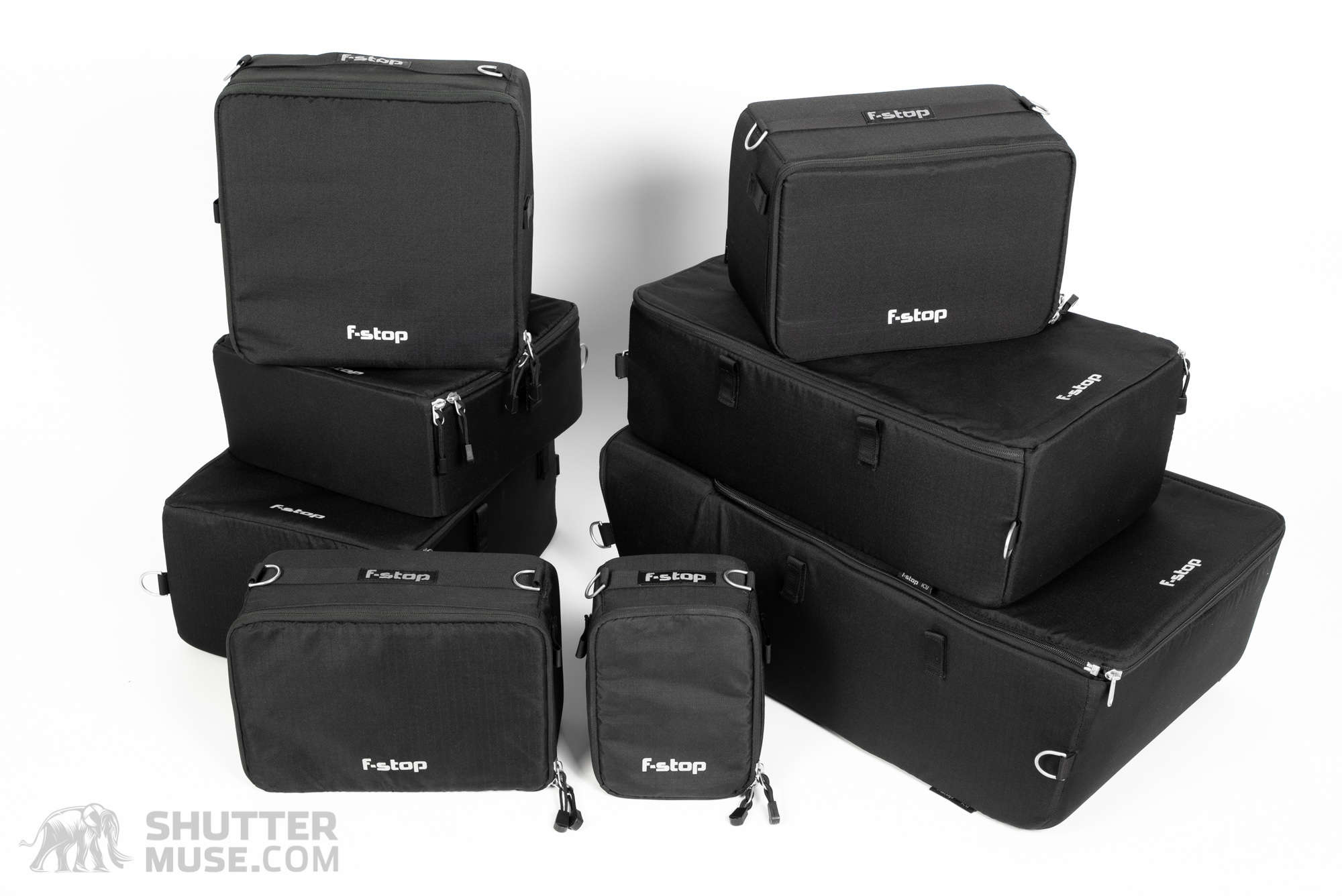 These days, many camera bag companies offer removable "camera blocks" for their bags and backpacks, but the unquestioned pioneer of this feature is F-Stop. When the first F-Stop camera bags were introduced over fifteen years ago, the idea of the ICU (Internal Camera Unit) was born. Since then, F-Stop has expanded the ICU lineup to include a selection of shapes and sizes unmatched by other brands.
These ICUs are thickly padded, made from durable heavy-denier nylon and come with plenty of dividers to organize your gear. Metal D-Rings are stitched into the top handle to give you a shoulder strap attachment point. The strap attachment helps make an ad-hoc camera shoulder bag once you reach your destination and pull the ICU from within a larger backpack or duffle bag.
F-Stop's range of outdoor photography packs features a back panel opening to access the camera gear. The ICUs have a zippered panel that opens on three sides to match this design. If you plan on placing an ICU into a non-F-Stop bag, consider how you will access your camera. They work best with a back or front panel opening backpacks.
---
Shimoda Core Units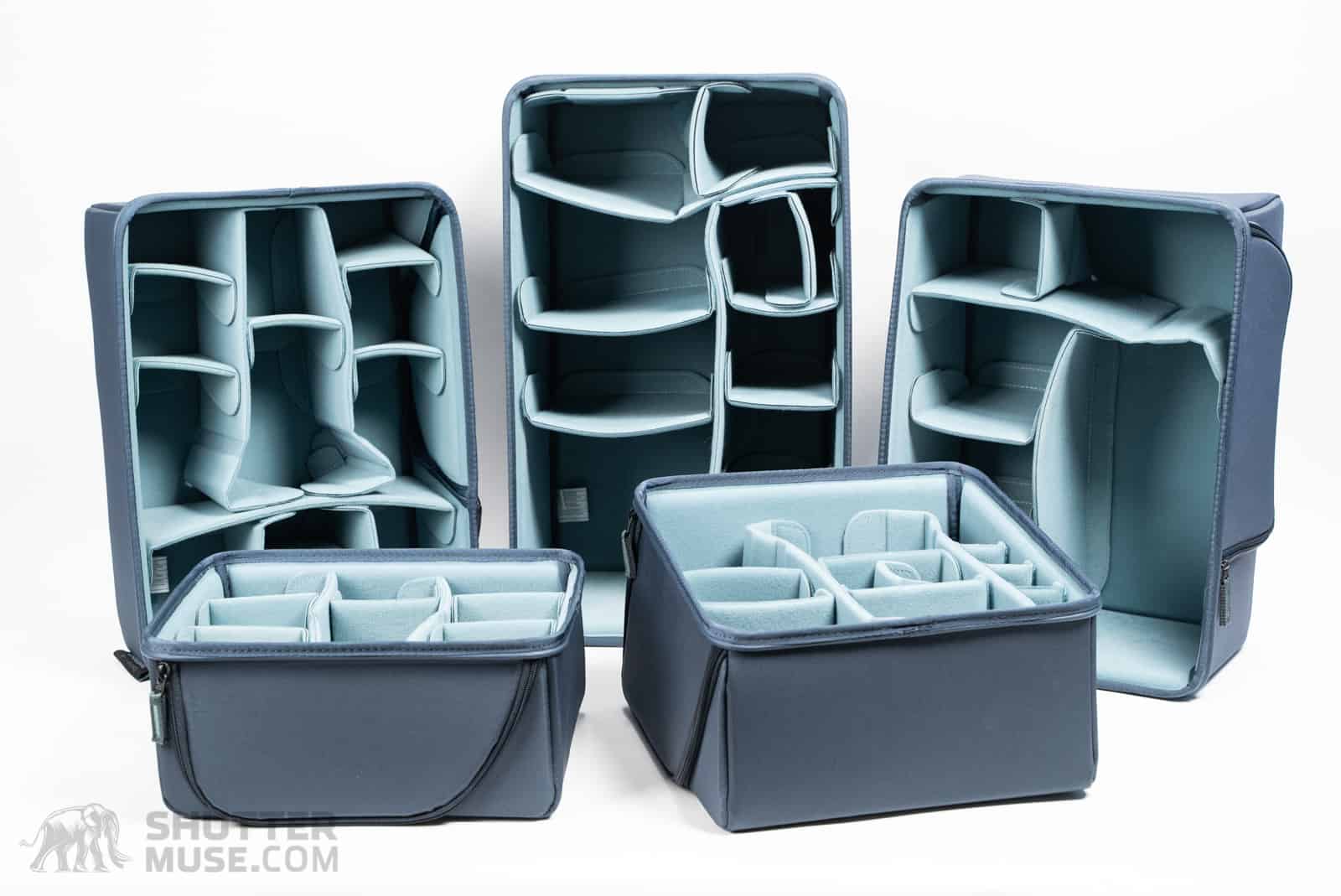 Shimoda Design's Core Units are available in a range of sizes that nearly parallels the F-Stop ICUs already mentioned. Where you will find a difference is in the rigidity and padding. The Core Units bases and sides are thinner than F-Stop ICUs but constructed from a denser foam that provides slightly better blunt force impact protection. The added foam density makes Shimoda's padded cubes much more rigid.
Depending on how you plan to pack, this added rigidity can be good or bad. If you want to place heavy objects on the camera gear, rigidity is good. However, if you plan to cram many oddly shaped items in your bag around the padded cube, the F-Stop ICUs will conform better to those other items.
Shimoda Designs has offered Shutter Muse readers a 10% discount on anything purchased through their online stores. US, UK, French, or German residents should use the discount code ShutterMuse10 after clicking here to access the store. Australian readers should use the same code on the local Shimoda distributor's site, Maxxum, instead.
---
Hyperlite Mountain Gear Camera Pod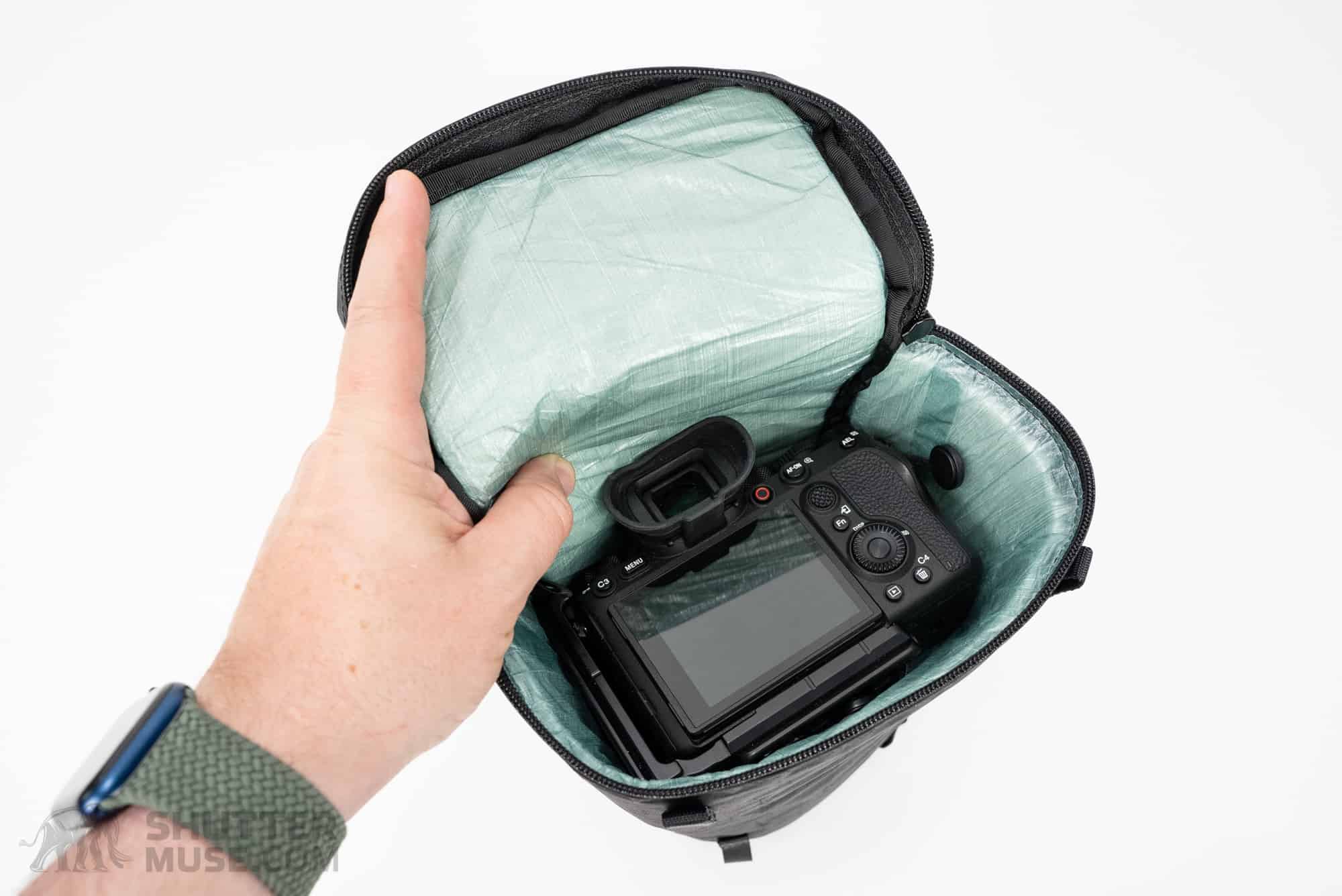 The Camera Pod from Hyperlite Mountain Gear is the lightest camera bag in the world. Constructed from rugged and waterproof Dyneema, the Camera Pod weighs just 2.71oz (76.8g). If you are looking for a way to add minimalist bump and scratch protection to a camera packed into a lightweight hiking backpack, this is a great, albeit slightly expensive, option.
---
Peak Design Camera Cubes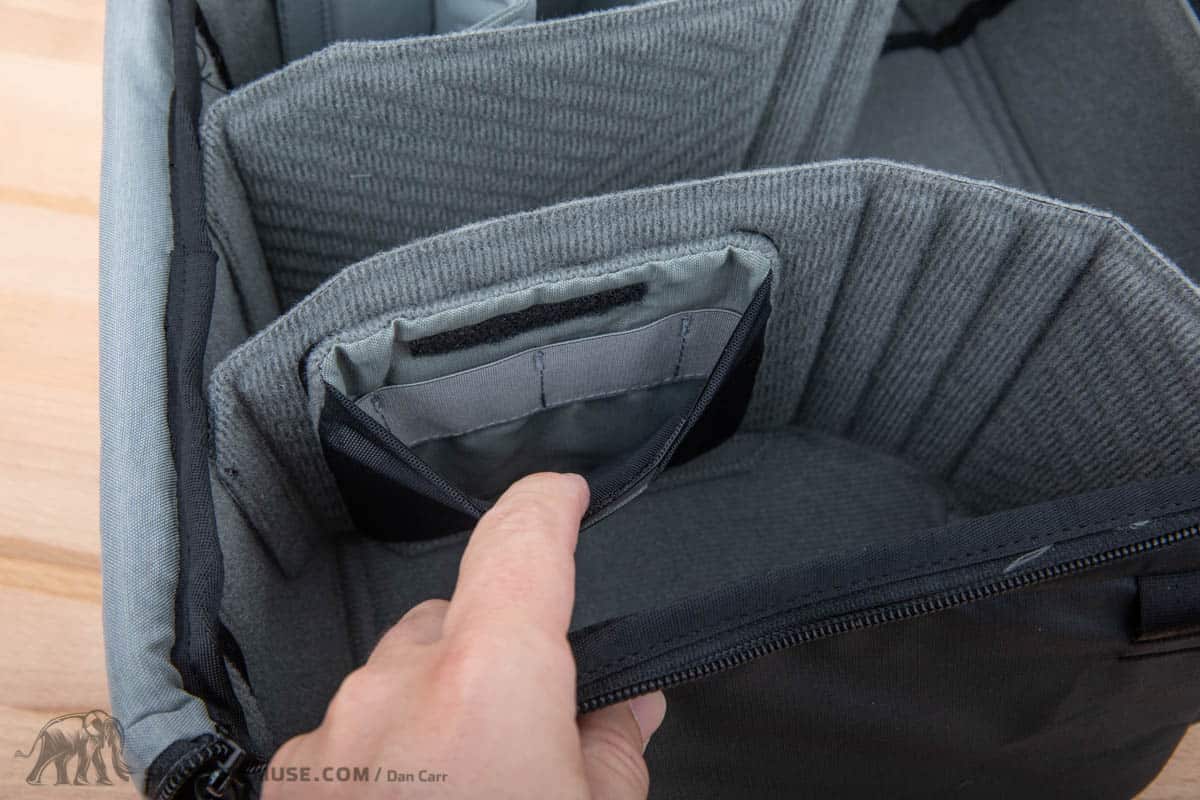 Peak Design launched a range of Camera Cubes alongside the 45L Travel Backpack (review). While they are sized to the width of that particular backpack, you'll find that just like the previously mentioned F-Stop ICUs and Shimoda Core Units, they also fit into many other backpacks and duffle bags.
---
MountainSmith TAN Kit Cube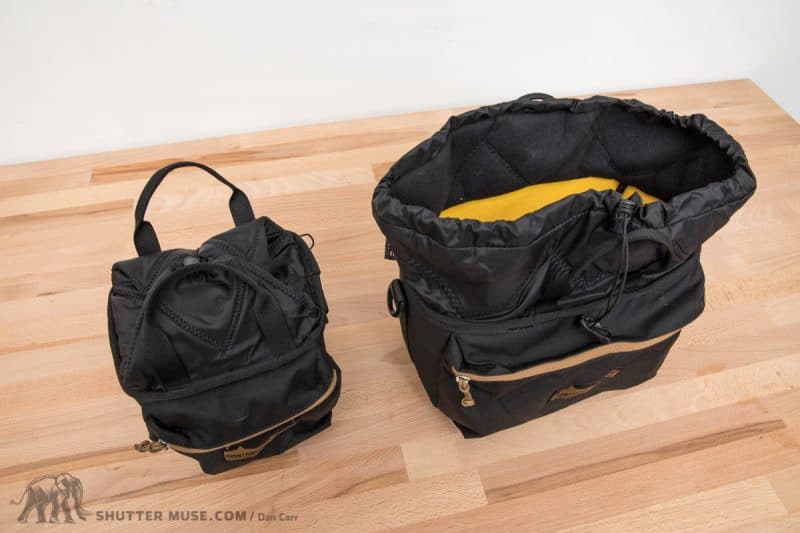 The Kit Cubes from MountainSmith are designed to work with their adventure photo bags, created with Chris Burkard. I liked the Tanack bag when I reviewed it but didn't think the Kit Cubes were the perfect partner because they are a little too rigid.
---
LensCoat BodyBags and TravelCoats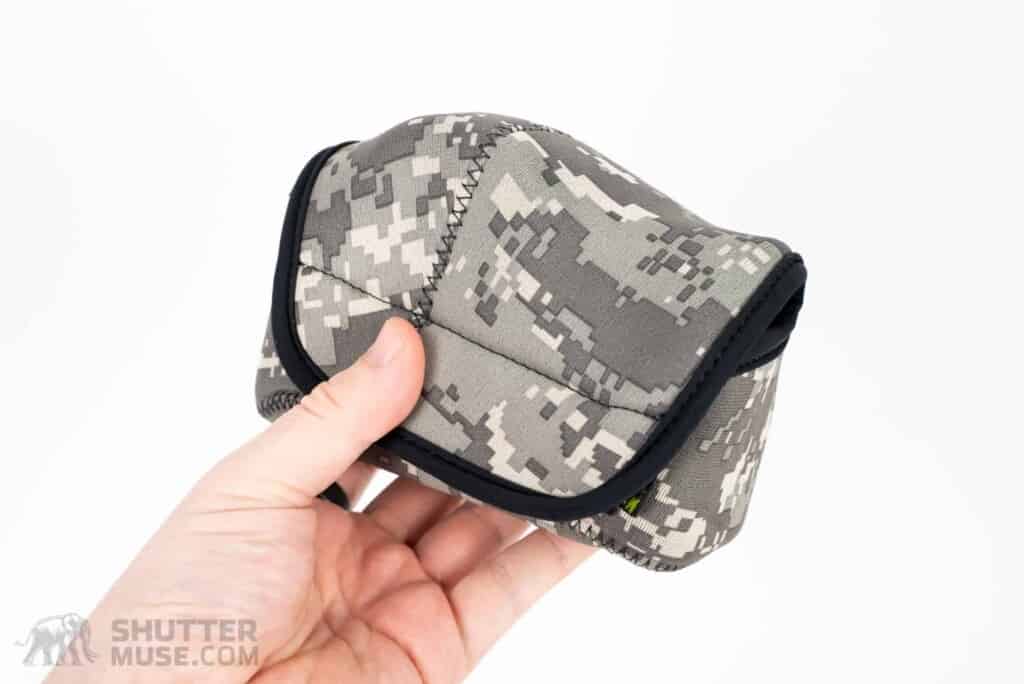 ---
Small Pelican Cases
For the ultimate camera protection, look no further than a Pelican case. If you are taking your camera somewhere with the possibility of a complete soaking, a small Pelican case, like the Pelican 1120, can be the way to go. The downside of these cases is the bulk and weight, which quickly becomes a problem for larger amounts of camera gear. Still, if you want to guarantee the safety of your equipment, these are a fantastic option.
---