Gifts for Every Photographer
The first part of this guide is a list of photography gift ideas that I think will suit any photographer. If you are buying a gift for a friend or loved one who likes photography, but you aren't sure what level they are at or whether they prefer to specialize in a specific type of photography, this section is for you.
1 – Fuji Instax Link Wide Printer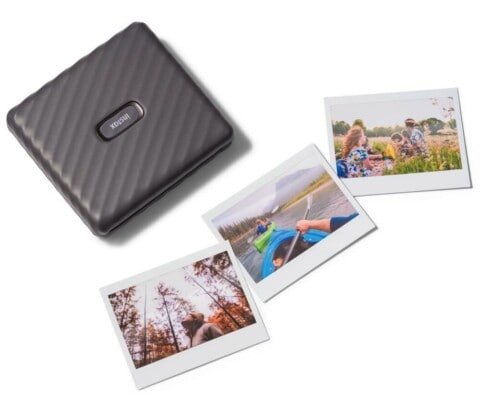 The Fuji Instax printers have been putting the fun back into photo printing for many years. The new Instax Link Wide printer connects to your smartphone via Bluetooth and uses the largest Instax Wide format to create the best instant prints yet. Photographers can print their smartphone photos directly or photos from a DSLR or mirrorless camera.
---
2 – Within the Frame by David DuChemin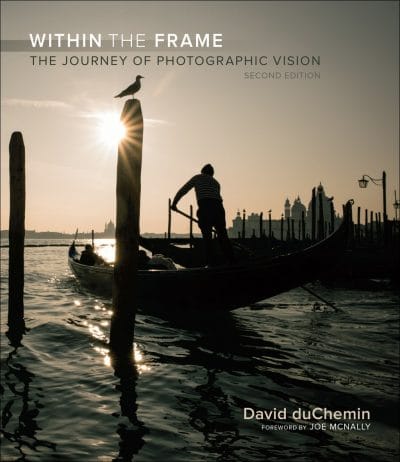 The first edition of this book about photographic vision sits on the shelf next to my desk, and I regularly recommend it. The author recently updated the book to a 2nd edition with new images, so I'm happy to bring it back to the gift guide for another year. Every photographer of any level will get something out of this fantastic book.
---
3 – Photography Gloves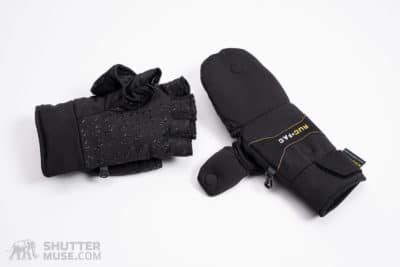 The best photo opportunities are often in the cold, early hours of the day. Dedicated photography gloves keep your hands warm while allowing you to manipulate the buttons and dials on a camera easily. In my extensive guide to photography gloves, I tested more than twenty different pairs of gloves and found the RucPac Extreme Tech gloves to be among the very best. Trust me, I live in the Yukon, and it gets freezing here! The RucPac's are an outstanding balance of warmth and value.
---
4 – Photography Gift Cards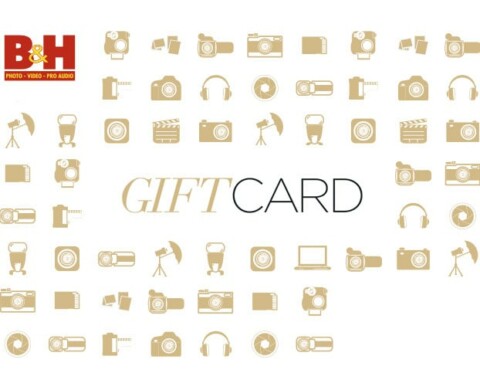 Electronic gift cards make for a photographer an excellent last-minute gift because you don't need to mail anything or be there in person. As long as you have your gift recipient's email address, you can send the gift card directly to their inbox. If you're buying something for someone who lives in the USA or Canada, B&H or Adorama gift cards are a great option. If they are outside N.America, Amazon would be a better choice.
---
5 – LensBaby Omni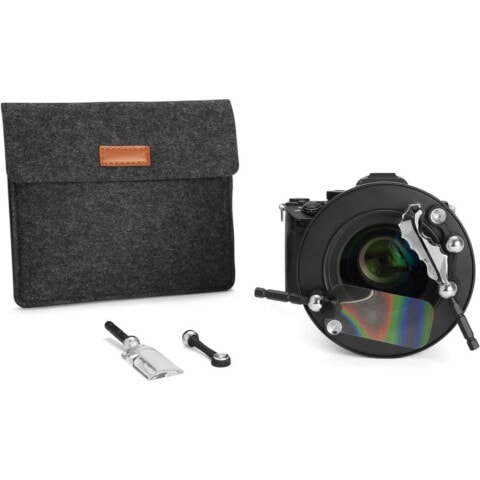 The Omni Creative Filter System is Lensbaby's kit for composing innovative photos with in-camera effects. The system screws onto the front of almost any lens and uses magnets to hold a variety of crystals close to the lens, refracting light in exciting ways to create fun and unique photos.
---
6 – Atmosphere Aerosol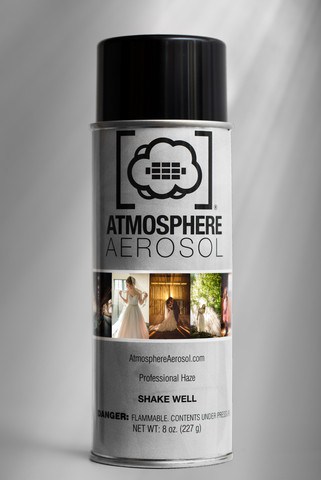 Atmosphere Aerosol is similar to the smoke that you get on stage at a concert, except it comes in a can that's small enough to put in the pocket of a camera bag. It's great for adding ambience to portrait and wedding images! Available for shipping to Canada and the United States. Use discount code SHUTTERMUSE20 to save 20% on your order.
---
7 – Peak Design Travel Tripod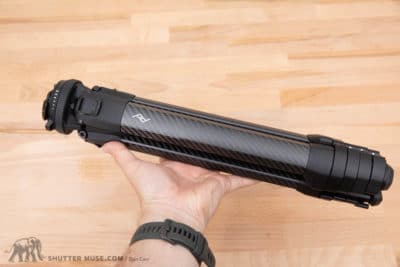 This lightweight ultra-compact tripod from Peak Design is one of the most talked-about photography products in the last decade. The designers threw out the rulebook when they created this, and justifiably it is now one of the most popular tripods on the market. My in-depth review is here if you need more convincing.
Hang On: We have a special Shutter Muse X Peak Design offer you don't want to miss. Click here for details.
---
8 – Vintage Camera Lamp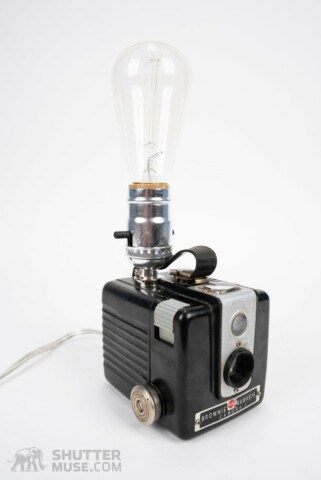 If you think the person you're shopping for has everything they need in their camera bag, then get them something to put on their desk or bedside table, or better yet, make one! These vintage camera lamps have always been a popular item on the gift list. Rather than simply sending you to Etsy, I have created a guide on making one yourself. Of course, you could still go to Etsy, but try making one yourself if you have the time. I was shocked at how easy it was, and the recipient of this lamp was overwhelmed by its awesomeness and thoughtfulness.
---
9 – MindShift Gear Rotation 22L Backpack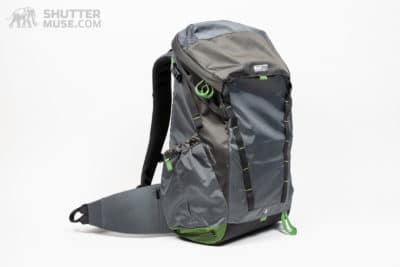 MindShift is Think Tank's sister company, and the Rotation backpack series is the jewel in their photography bag catalogue. The patented Rotation 180 technology allows the photographer to access their gear without removing the bag from their back.
Deal: Purchase anything over $50 from the Think Tank/MindShift website using the buttons on this page, and receive a gift at the checkout.
---
10 – Shimoda Explore 25 Backpack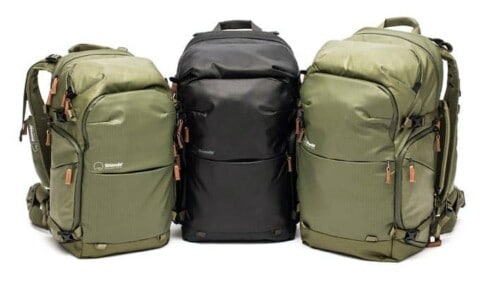 Shimoda's Explore backpack series is one of my favourites. The tough materials and rugged design come together in a subtle but stylish bag that suits many applications. When Shimoda launched the V2 Explore series, they introduced a new 25L size that makes a perfect gift for the photographer that likes to travel, which is to say, all photographers!
Note: Use the discount code ShutterMuse10 to save 10% on all purchases from Shimoda Designs when you shop in their store.
---
11 – Feisol TT-15 Mark 2 Mini Carbon Tripod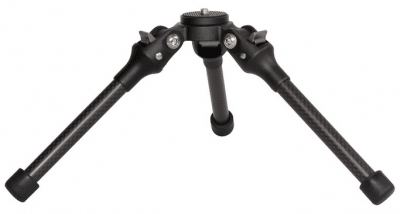 The new TT-15 Mark 2 tripod builds on Feisol's success with the legendary first version. This tiny 6.7 oz (190 g) pocket-sized carbon fibre tripod has a huge 17.6 lb capacity and will find use with any photographer as a tabletop or travel tripod solution. Great value for a carbon tripod, too!
---
12 – Apple AirTags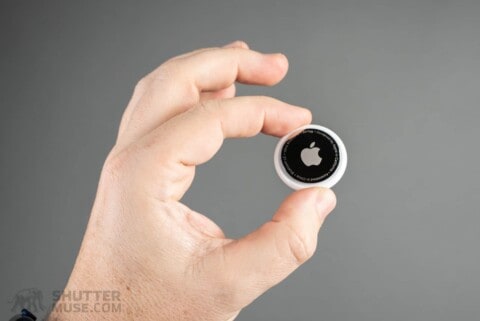 Apple's tiny AirTag tracking devices are a great piece of technology. In a previous article, I detailed how photographers can use AirTags to protect their gear. A 4-pack of AirTags would make an excellent gift for any photographer who uses an iPhone.
---
13 – Anti-Fog Belt for Lenses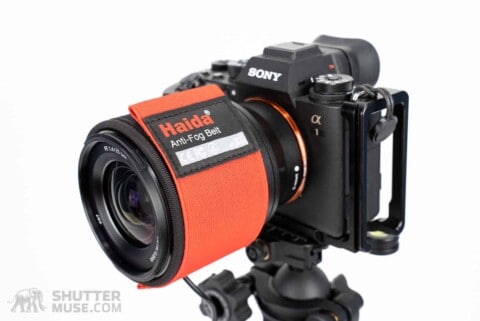 The Haida Anti-Fog Belt wraps around a camera lens to heat it. This simple solution prevents lens fogging in humid climates and while shooting astrophotography photos or time-lapses. When I reviewed this product, I was impressed with the results and the wallet-friendly price point.
---
14 – Lens Mugs and Lens Coasters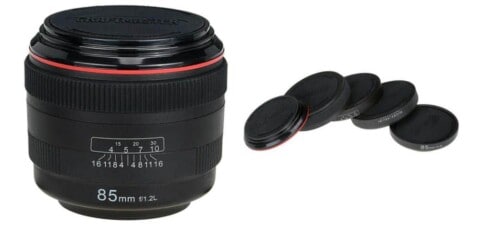 "First, I have the coffee. Then I take the photos." This would be a very apt quote for many photographers I know. I guess it's all those early sunrise photos. These lens-shaped coffee mugs are popular every year, and they make a great low-cost gift for a photographer. Add in the fantastic coasters to create the perfect photography gift bundle.
---
15 – Moment Rugged Camera Sling Bag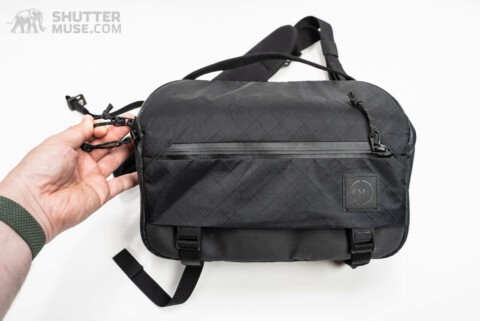 Sling bags are a popular alternative to a camera backpack. They can be secured to your back using a cross-body strap but easily rotated to the front when you want to access your gear. I have tested many of the camera slings on the market and found the Moment Rugged Sling to be the most durable and comfortable. This is the sling I grab from my gear closet when I need one. Read more about it in my detailed review.
---
16 – Peak Design Capture Clip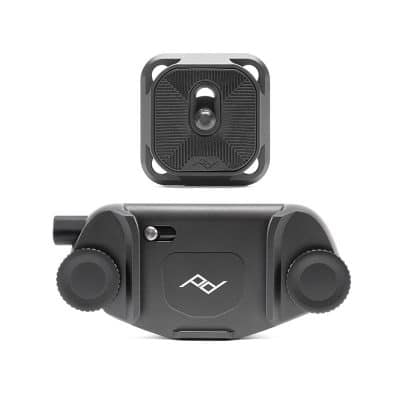 The Capture Clip from Peak Design is a camera quick-release that can be attached to your belt or the shoulder strap of a photography bag. Many companies have tried to imitate the Capture Clip, but none have come close to the elegant simplicity of this must-have photo accessory. Everyone loves these things, which is what makes it such a great gift.
Whoa There!: We have a special Shutter Muse X Peak Design offer you don't want to miss. Click here for details.
---
17 – Wotancraft Pilot Shoulder Bag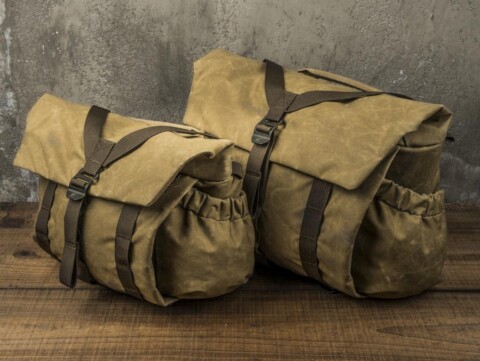 Wotancraft makes beautiful camera bags. The Pilot Travel Bag is a camera bag that combines rugged WWII military styling with modern lightweight materials to create a bag that can adapt to outdoor photography, travel, and adventure. Built from lightweight Cordura, the fabric is at least 60% thinner than traditional canvas, 50% lighter, and ten times more durable and tear-resistant.
For the Christmas season (up to Dec 31st), Wotancraft is offering special gifts that are automatically added to your cart when your total reaches certain thresholds: Over $150, $300, $400 or $600. More details of the Xmas offer are here. If you decide to buy the Pilot Travel Bag for someone, you can also give them the bonus gift!
---
18 – Fuji Instax Mini Instant Camera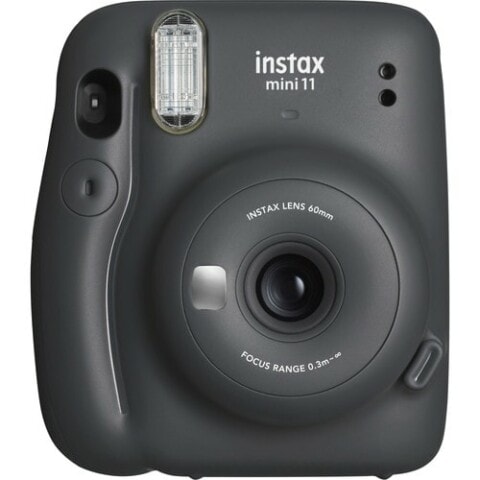 A beloved instant film camera, the Fuji Instax Mini 11 produces instant credit card-sized prints. This latest model now includes an automatic exposure mode, a built-in flash and close-up shooting capabilities. It always amazes me that they pack so much into such a tiny camera for such a reasonable price. No wonder it's Fujifilm's best-selling product!
---
19 – Peak Design Slide Lite Camera Strap

The Peak Design Slide Lite is always a front-runner in our annual guide to the best camera straps. The strap is an excellent blend of style, function, and low-profile useability. The Slide Lite features Peak Design's famous Anchor quick release system and comes with an adapter that converts the strap from standard shoulder to sling-style carry.
Hold Up: We have a special Shutter Muse X Peak Design offer you don't want to miss. Click here for details.
---
20 – Think Tank Retrospective Shoulder Bag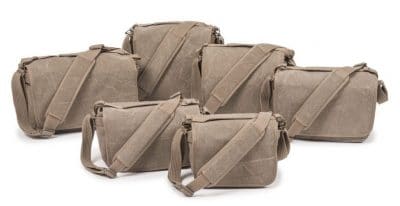 The Retrospective shoulder bag series from Think Tank Photo has become a modern classic and a best-seller for over a decade. Available in various sizes, these tough-as-nails camera bags start to look better with age as the sand-washed cotton canvas material beautifully evolves with the user's photography. The Retrospective bags are smart, discreet and comfortable, making them ideal for street photography, weddings, travel or corporate work.
---
21 – TourBox Neo Photo Editing Controller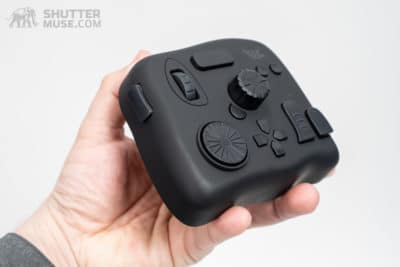 The TourBox is a clever device that provides physical controls for photo and video editing applications such as Lightroom, Final Cut and Photoshop. Photographers can customize all of the buttons, wheels and knobs to suit individual workflows. Once this powerful tool has been mastered, photo editing becomes faster and more fun than ever before.
---
Genre-Specific Gifts for Photographers
At the beginning of this guide, I gave you 21 gift ideas suitable for all photographers. This is the perfect list if you're buying a gift for a photographer and you aren't quite sure what type of photography interests them the most. In this next section, I will give you a few suggestions that are much more specific to a single genre of photography. If you know your photographer well, these are good options in addition to the items in the original list.
Gifts for Wildlife and Nature Photographers
Does your photography-obsessed friend or family member spend most of their time looking for hiding in the bushes looking for animals? Then this is the section for you.
1 – The Black Leopard by Will Burrard-Lucas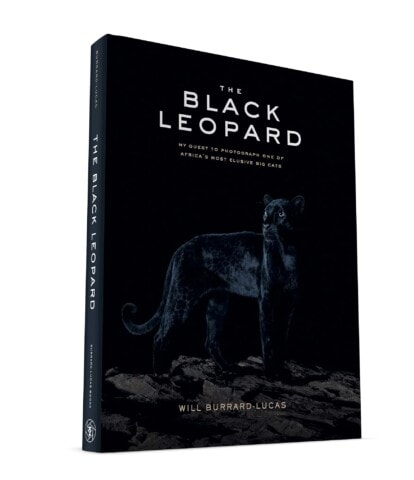 Regular readers will remember how much I loved this book when I reviewed it earlier in the year. The Black Leopard tells the incredible story of wildlife photographer Will Burrard-Lucas' quest to photograph one of the rarest animals on the planet. The fantastic photography is paired beautifully with stories from Burrard-Lucas' life in Africa. This book is sure to inspire any wildlife photographer in your life.
---
2 – Mother – A Tribute to Mother Earth by Marsel van Oosten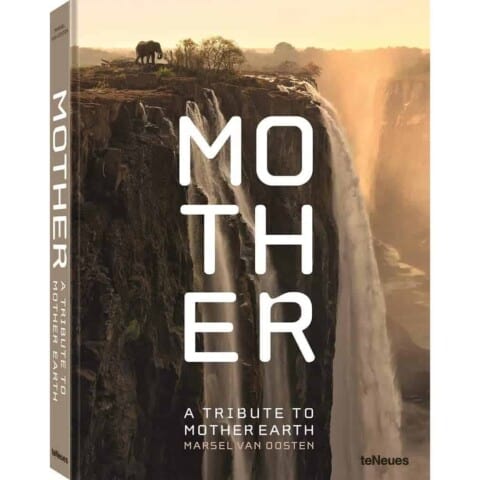 This large coffee-table-style book from dutch photographer Marsel van Oosten features 170 of his best nature and wildlife images. It was a great addition to my photography book collection this year, and I'm sure it will be loved by any avid wildlife photographer who receives it as a gift.
---
3 – Nikon's New Monarch Binoculars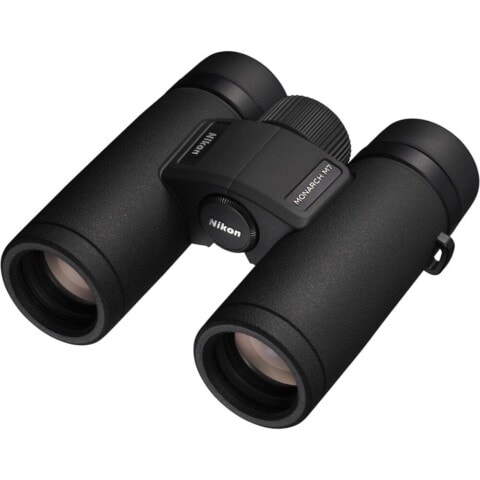 Every nature and wildlife photographer needs a good set of binoculars, and for many years the Nikon Monarch series has occupied the top spot on wish lists. In 2021, Nikon released a significant update to the Monarch series, making them the perfect gift for this holiday season. In particular, the Monarch M7 8X30 model's low weight and small size make it ideal for photographers who are already carrying a heavy load.
---
4 – LensCoat LensSack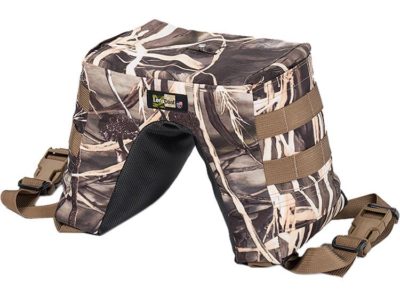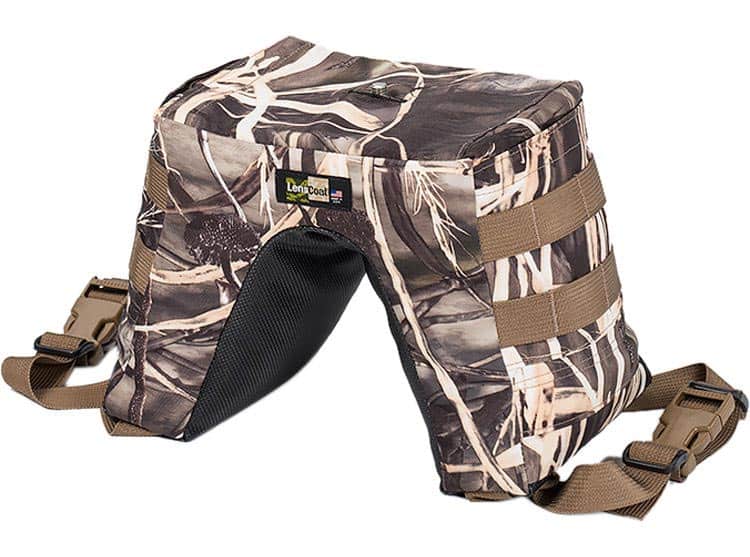 The LensSack from LensCoat is another great gift for a wildlife photographer. Searching for animals often requires a lot of driving, and sometimes reveals unexpected subjects right alongside the road. With the car window down, the handy LensSack rests on the door to provide a stable shooting platform for long telephoto lenses. I keep one in the car at all times.
---
5 – Carbon Fibre Monopod from 3LT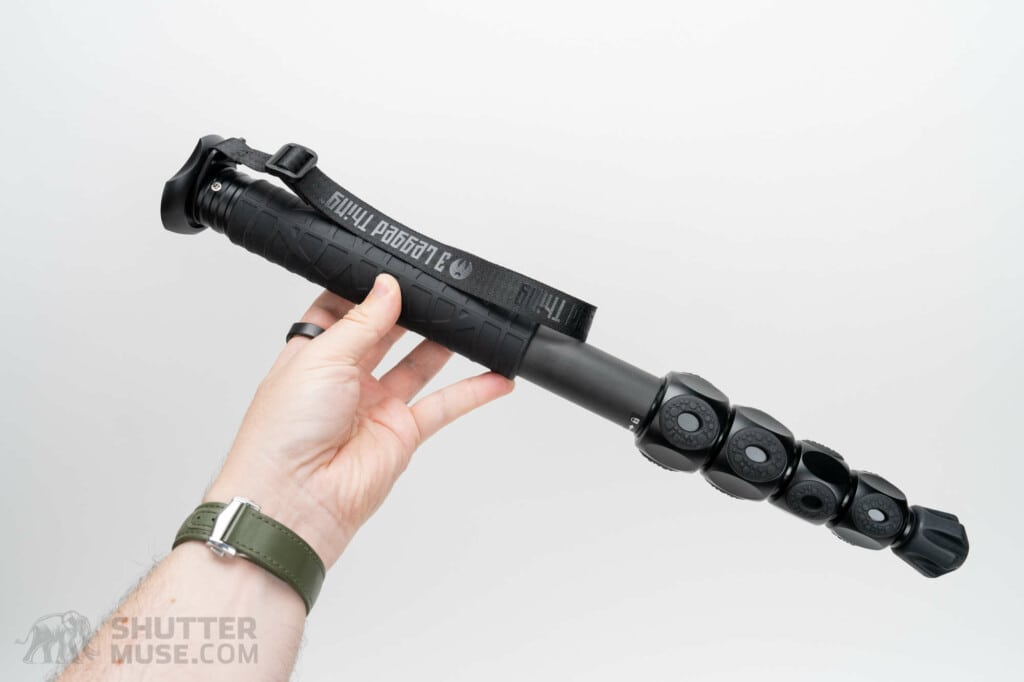 A monopod is a great wildlife photography accessory for when you don't have room to carry a tripod. When I reviewed the Alana monopod from 3 Legged Thing, I found it exceptional value for money and one of the best monopods on the market today.
---
Gifts for Landscape Photographers
Do you know a photographer that likes to hit the trails in search of perfect scenery? It sounds like you know a landscape photographer! Although they would love any of the 21 items in the general gift guide, here are a couple of extras that would be right up their alley.
1 – Revoring Variable Filter Kit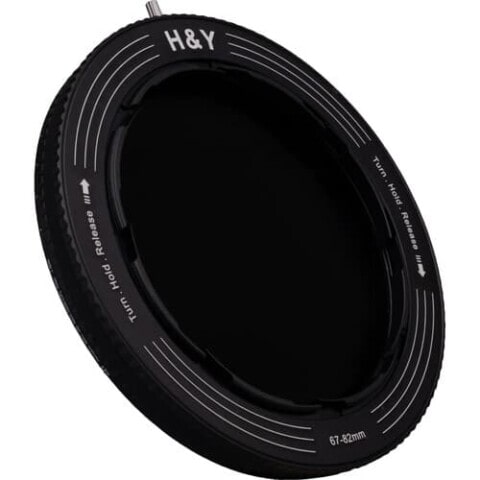 Until recently, it would be challenging to buy photography filters as a gift without knowing exactly which lenses your gift recipient uses. The H&Y Revoring has solved the problem! This fantastic gadget features a variable filter ring that allows you to attach it to almost any lens. Furthermore, it features both a neutral density filter and a circular polarizing filter all rolled into one. Both are perfect for landscape photographers. I use one of these myself and love it!
---
2 – Shimoda Filter Case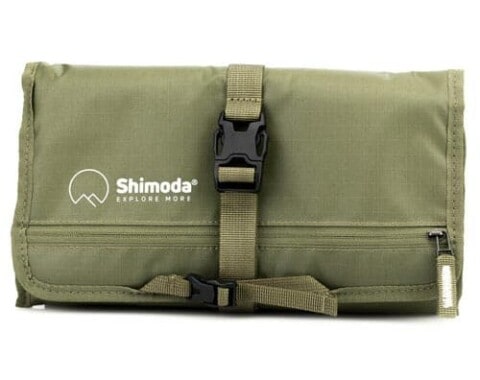 Landscape photographers often use glass filters on their lenses to enhance the scene in front of them. These filters can be fragile and expensive. My favourite filter case is the brand new Shimoda Filter Wrap 100. This folding case will protect up to four screw-on or 100mm square filters, as well as adapter rings and a filter holder.
Note: Use the discount code ShutterMuse10 to save 10% on all purchases from Shimoda Designs.
---
3 – ProMediaGear BH50 Ball Head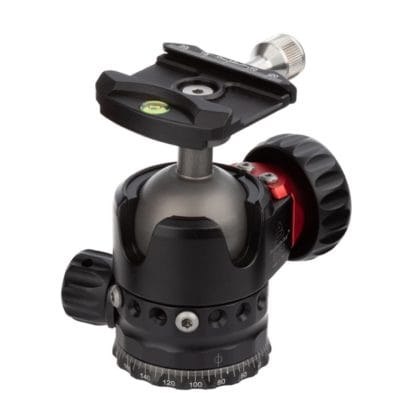 The BH50 from ProMediaGear is a beautifully made (in the USA) ball head that can be trusted in any weather, with any camera load, to deliver the sharpest possible landscape images. This year, I'm putting it in the gift guide because I don't think enough people know about this ball head. It is every bit as good as the best heads from Gitzo and Really Right Stuff.
---
Photography Stocking Stuffers (Under $10)
If you're looking for a few cheaper photography gifts for stocking stuffers or a fun gift exchange, this list has got you covered.
Note: At the time of writing this guide, all of the following products were available for under $10. The global pandemic has caused supply chain constraints, and some prices may fluctuate depending on availability.
1 – Think Tank Battery Holder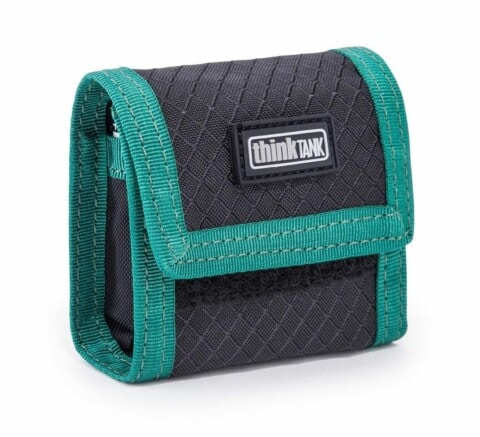 Every photographer has AA batteries in their kit for one reason or another. This Think Tank battery case is how I organize all of mine.
---
2 – Hot Shoe Spirit Level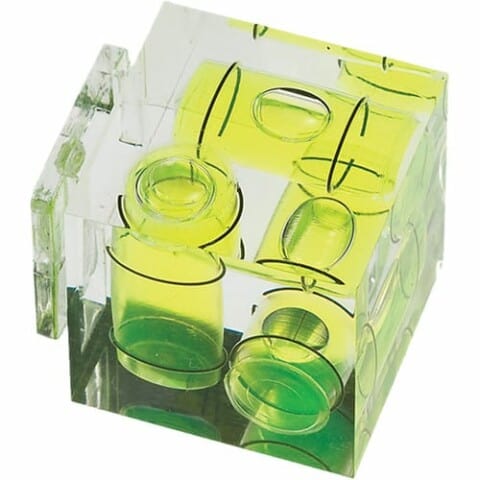 A hot-shoe spirit or bubble level is a simple tool that works on any camera to ensure a photographers horizon is level. Straight and level horizon lines are a quick way to improve anyone's photography! This well-priced version is available from Amazon beneath our stocking stuffer price limit. Several other versions are available for a slightly higher price at B&H Photo or Adorama.
---
3 – Photography Quotes Notebook by Lisa Congdon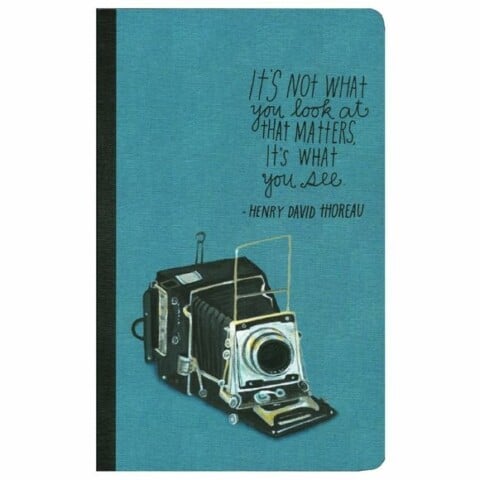 This notebook contains drawings of vintage cameras and a selection of famous photography quotes. I bought one direct from the artist many years ago and still use it today to scribble notes about upcoming photoshoots. The notebook doesn't appear to be available directly from the artist anymore, but you can find it on Amazon in some countries. The button below will direct you to your local Amazon site to check availability.
---
4 – Custom SLR Pro Dot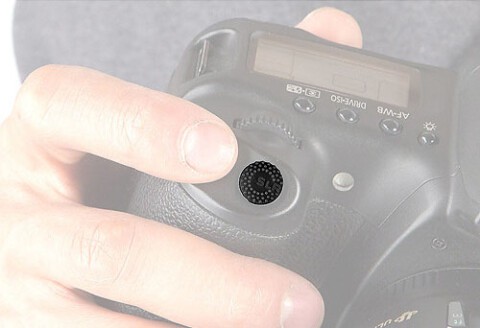 These small, textured rubber dots stick to your shutter button to provide a better feel and grip. People love them! Just read the reviews on the B&H store. They come as a 2-pack for a great price.
---
5 – Light Diffuser for Macro Photography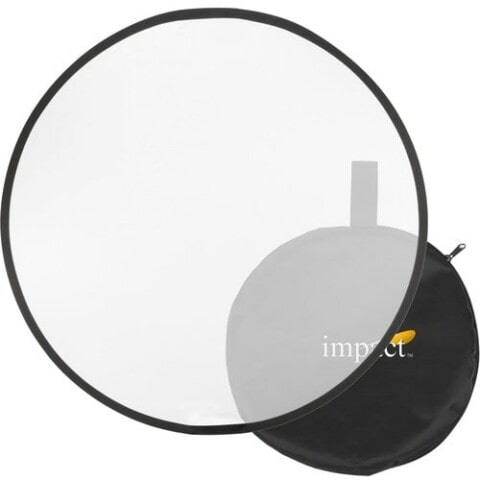 This gift idea is straight from my list of essential macro photography gear. This small collapsible white diffuser is cheap ($9.95) and diffuses harsh light on your subject into a nice soft glow. Impact is an in-house B&H Photo brand, so this particular model is only available from their store. You might find similar products in this section on Amazon, but I can't guarantee the price will fall within our stocking stuffer limit.
---
6 – Sensei Lens Cap Keeper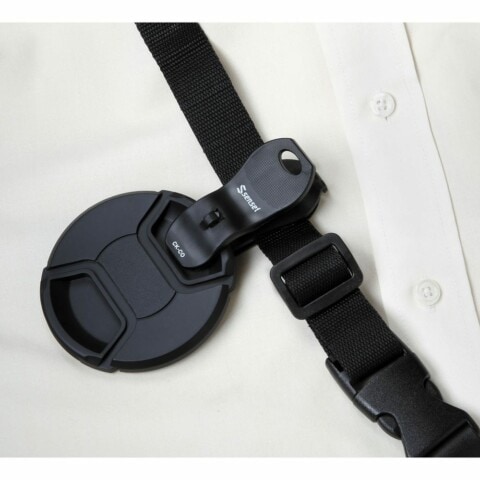 Losing a lens cap is a pain in the ass. The Cap Keeper grips your camera strap and gives a photographer an easy place to clip their lens cap when not in use.
---
7 – Camera Cookie Cutter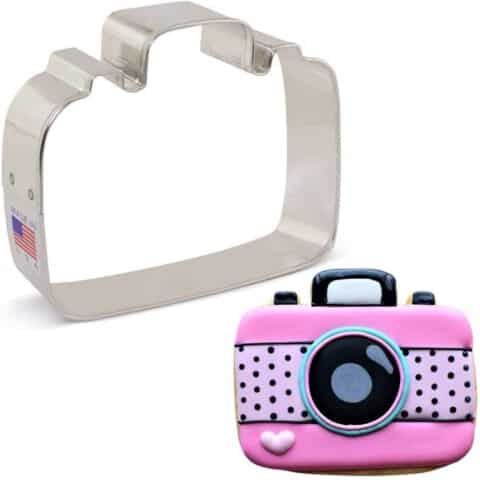 Sure, you can give the photographer in your life this camera-shaped cookie cutter. Or, even better, you can use it for baking them a box of camera cookies!
---
8 – Flexible Gear Ties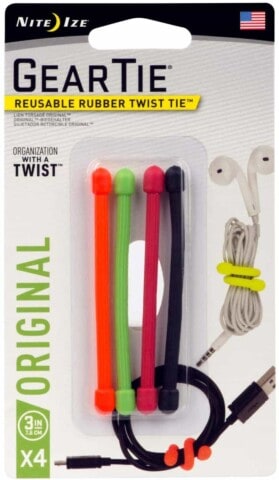 These Nite Ize flexible gear ties are perfect for organizing charging cables that always clutter up photography bags.
---
9 – Sensei Air Blower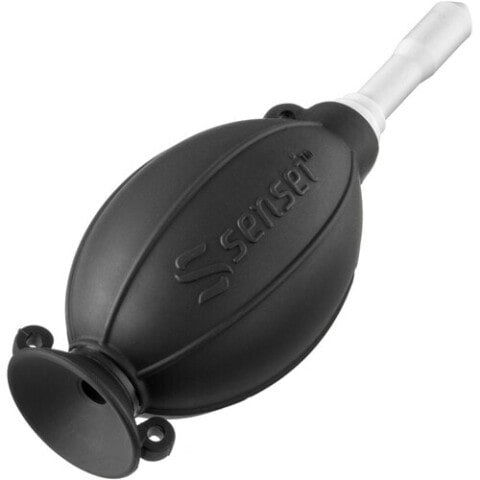 A suitable air blower is a photographer's first line of defence against dust on their imaging sensor or lens. The Sensei Air blower is a cost-effective option with good reviews. I also love the Giottos Rocket blowers, but they increased their prices and now fall slightly outside our stocking stuffer limit.
---
Big Ticket Items for the 2022 Holiday Season (No Limit)
I kept the price points within reach of most people for the regular gift lists, and obviously, for the photography stocking stuffer list. I understand, however, that for some people the cost doesn't matter and they just want to buy a gift that a photographer will enjoy. This part of the guide is for you, and the following gift ideas are the hottest photography items on the market for the 2022/2023 holiday season.
1 – DJI Mavic 3 Drone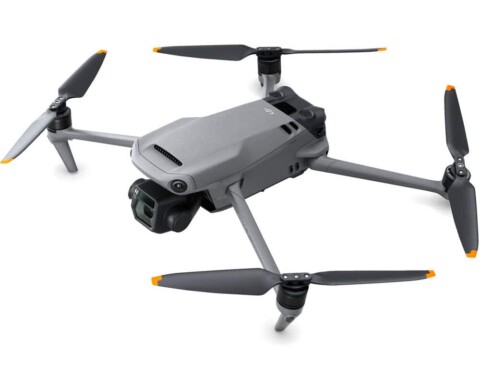 Featuring a 20MP M4/3 sensor and a Hasselblad designed dual camera, the DJI Mavic 3 is the most powerful compact consumer drone on the market. Flight time has been dramatically improved over the older Mavic 2, and DJI increased transmission distance to an incredible 9.3 miles. The Mavic 3 is a gift that any photographer would appreciate, whether they are an amateur or a full-time professional.
---
2 – Leica Q2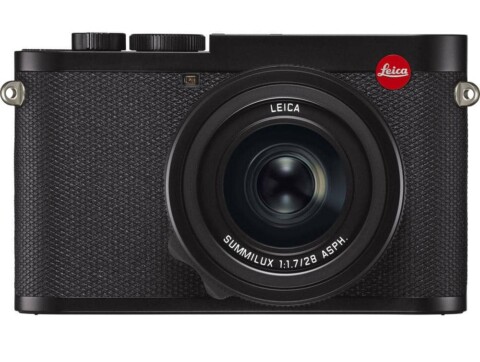 With its 47.3MP Full-Frame CMOS Sensor and built-in Summilux 28mm f/1.7 Lens, the Q2 is a compact package that oozes Leica quality. Just add an SD memory card and it's ready to shoot. Whatever camera your gift recipient already shoots with, the Leica Q2 will make the perfect travel companion. Any gift with the famous red dot logo is sure to be cherished.
---
3 – Panerai Jimmy Chin Edition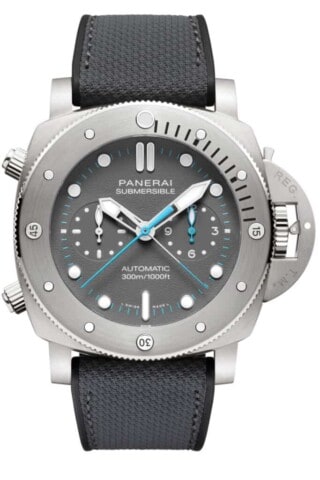 In 2021 Italian luxury watch manufacturer Panerai teamed up with famed National Geographic photographer Jimmy Chin to release this stunning Panerai Submersible Flyback Chronograph in limited numbers. The supplies of this watch are very tight, so you might have to put in some leg work on this one to track it down with a Panerai dealer.
They say that there is no better, more personal gift than a watch, and it's something of a rarity for there to be such a strong photography link to one of the foremost luxury watch brands. This might be the holy grail of photography gifts for the 2022/23 holiday season if you can find one. Be warned, though. This one has a 5-figure price tag.
---
4 – Canon R5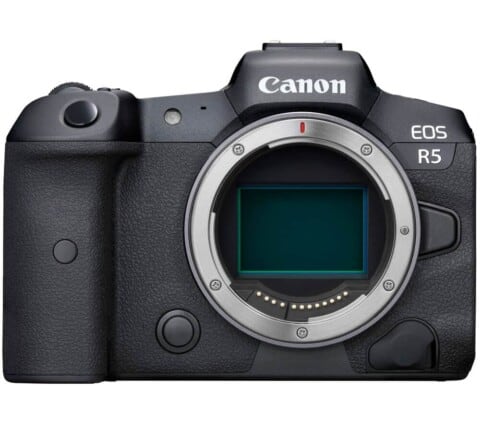 2022 has been a challenging year for camera companies. Microchip shortages caused by the global pandemic have constrained deliveries, and many of what would have been the most popular cameras this holiday season are unobtainable. I'm talking about the Sony A7 IV, the Canon R3, Nikon Z9, Sony A7S III and the Sony a1.
One high-end mirrorless camera that is seeing occasional re-stocks and deliveries is the Canon R5. If you want to buy a gift for a photographer who shoots with Canon gear, the R5 will make an incredible gift. If you aren't sure whether they currently have any Canon mirrorless lenses, be sure to order the kit option that comes with a general purpose 24-105mm lens.
---