There's only a short list of photography accessories that I would deem universally necessary, no matter what kind of photography you enjoy. An SD card holder would have to be on that list because not only are memory cards financially valuable, sometimes costing hundreds of dollars per card, there's also the added value of the photos that they store.
I have used several different SD card holders during the past 15 years of professional work in the photography industry. For this group test, I took those card wallets that I already had (some have been with me for years) and then got my hands on several more that are also very popular at the major photography retailers. In this guide, we'll take a close look at each of them, and then I'll make some recommendations for which type of SD card holder would suit different types of photographers.
The Best SD Card Holders
US Customers get a free gift when they spend over $50 in the Think Tank/MindShift online store after clicking this link. For more details, or if you have any issues, see this post.
---
Gura Gear Tembo Card Wallet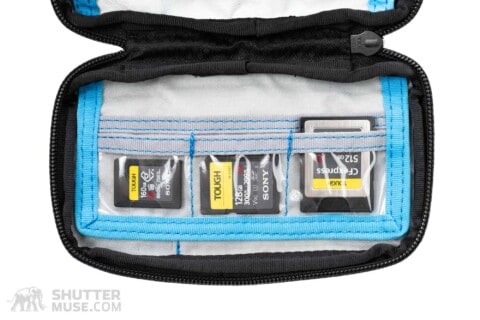 The Gura Gear Tembo is a 12-slot memory card wallet built from ultralight X-Pac VX21 sailcloth material and fitted with a weather-resistant zipper. The wallet also features a dedicated Apple AirTag pocket and several additional pockets for a photographer's must-have daily use items. Though the Tembo has been designed as the perfect partner for Gura Gear's camera bags, this is a memory card case that any photographer should consider.
Think Tank SD Pixel Pocket Rocket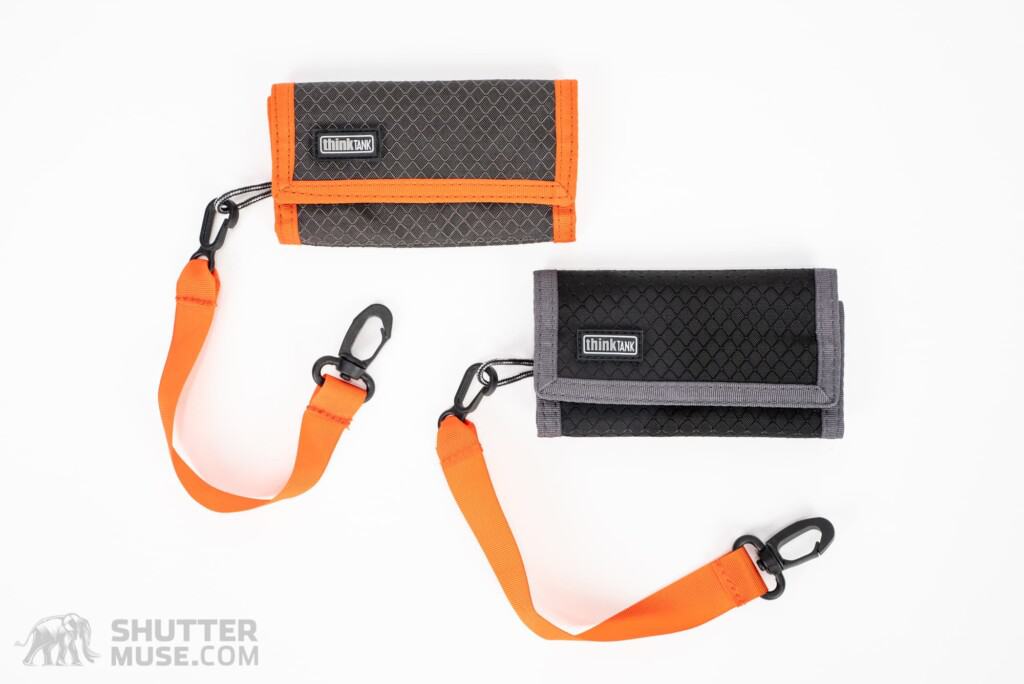 The wrap-style card holder was invented by Think Tank Photo well over a decade ago. Though many others have since imitated it, Think Tank still offers the best versions, along with the largest selection of sizes and formats. Of course, the SD Pixel Pocket Rocket is going to be the most relevant in our list of the best SD card holders.
---
Think Tank Secure Pixel Pocket Rocket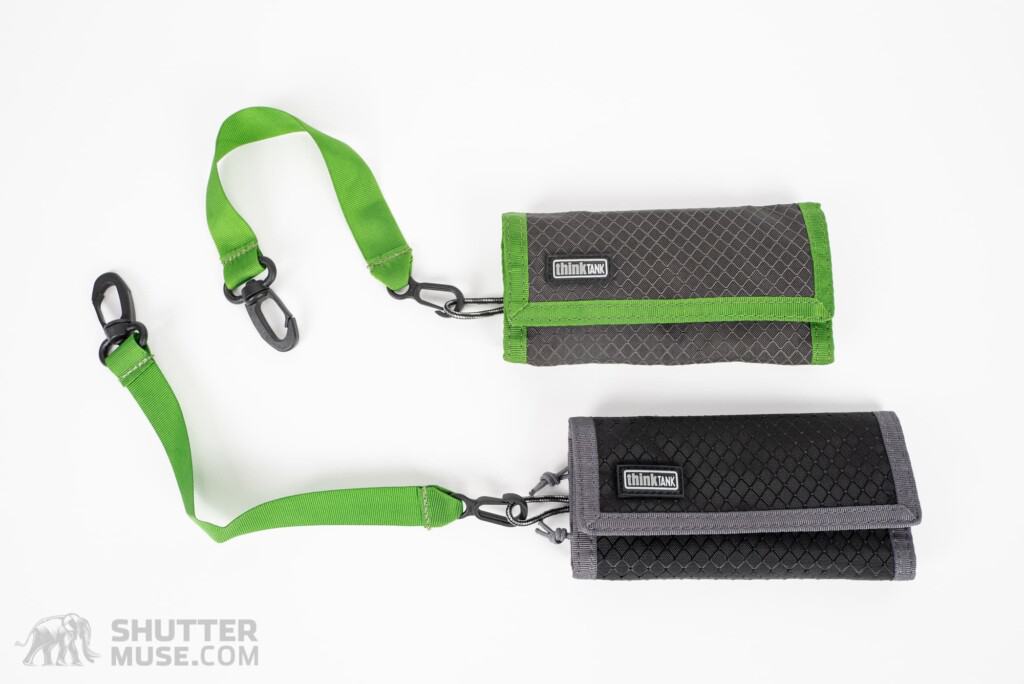 The Secure Pixel Pocket Rocket is next in Think Tank's SD card holder lineup. Rather than having individual slots for SD cards, this version has three zippered sections divided into two. It works best to place two cards into each section, giving you total space for 12 easily visible SD cards.
For those that need to carry a large number of SD cards, you can fit two rows of cards in each section, taking total card storage up to a massive 24 cards. Used in this way, you cannot easily read the capacities of the rearmost cards, and generally, I would recommend buying a second SD card holder at that point, but at least the option is there.
You never want to lose an SD card, but this becomes even more true if you use large capacity high-speed SD cards that cost as much as $250 each. That brings the potential value of cards, if you put 24 of them in this card holder, up to $6000! At this point, those zippers could add a little more peace of mind that your investment, and your shots, are safe.
---
Think Tank Pee Wee Pixel Pocket Rocket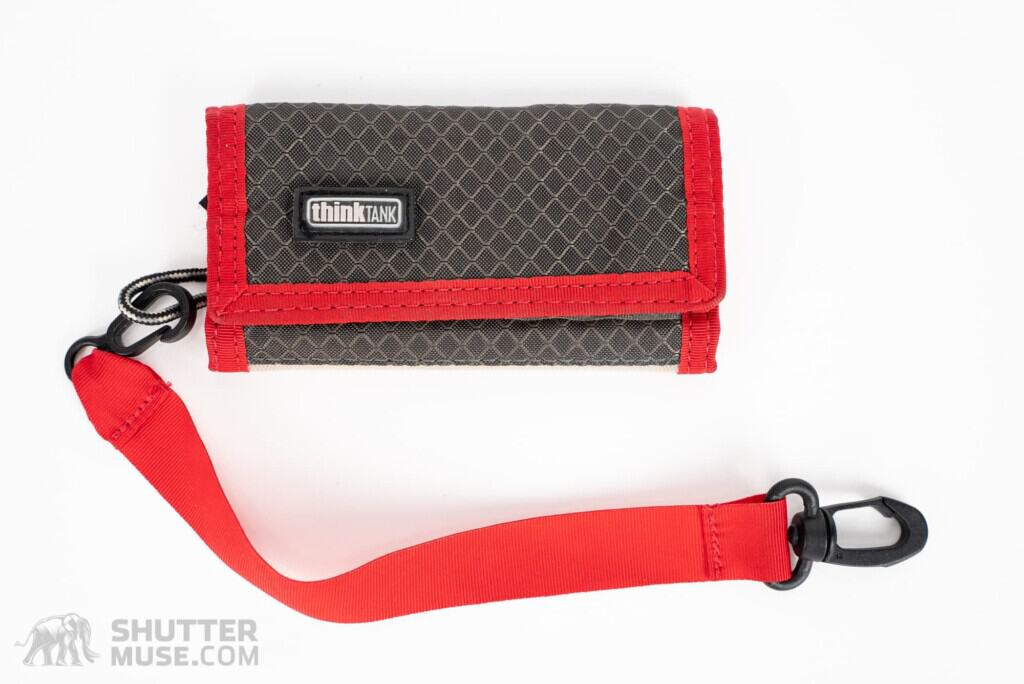 ---
Think Tank Pixel Pocket Rocket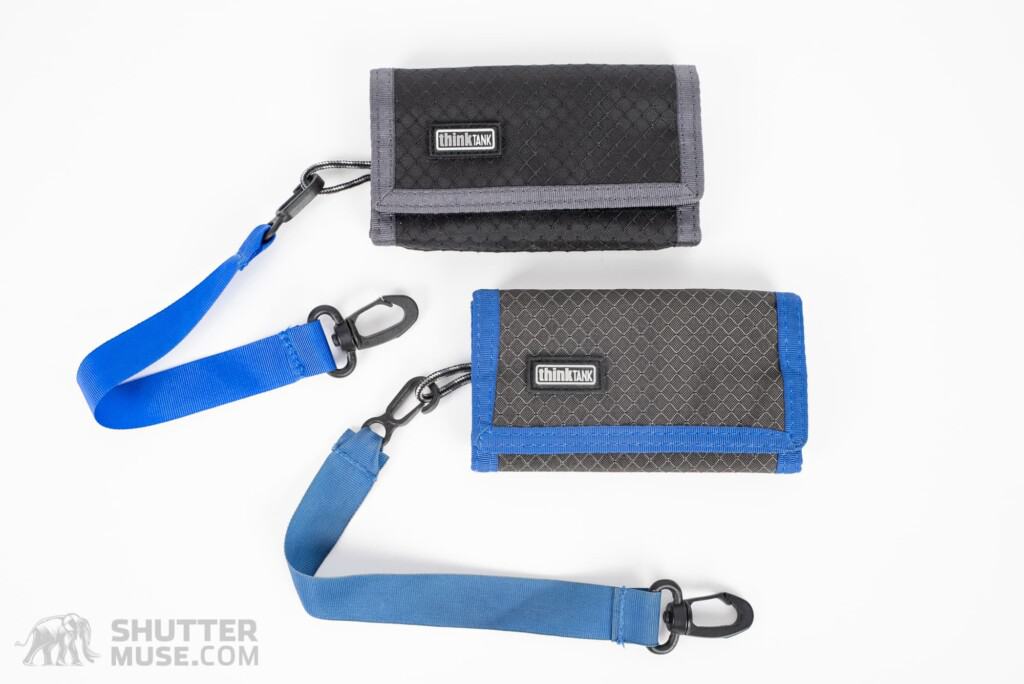 The Pixel Pocket Rocket from Think Tank Photo is the original roll-up style memory, card holder. This Think Tank card holder series version will hold up to 12 SD cards. The first eight would go into larger slots that, for SD cards, would require them to be kept in their original plastic cases. The final four (maybe up to six) SD cards would go into a zippered pocket at the bottom of the card holder.
---
Think Tank SD Battery Wallet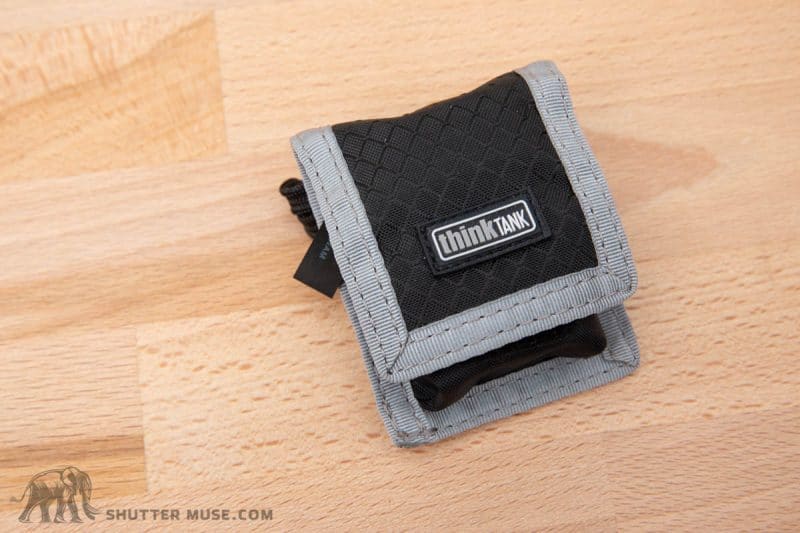 ---
Pelican 0915 SD Card Case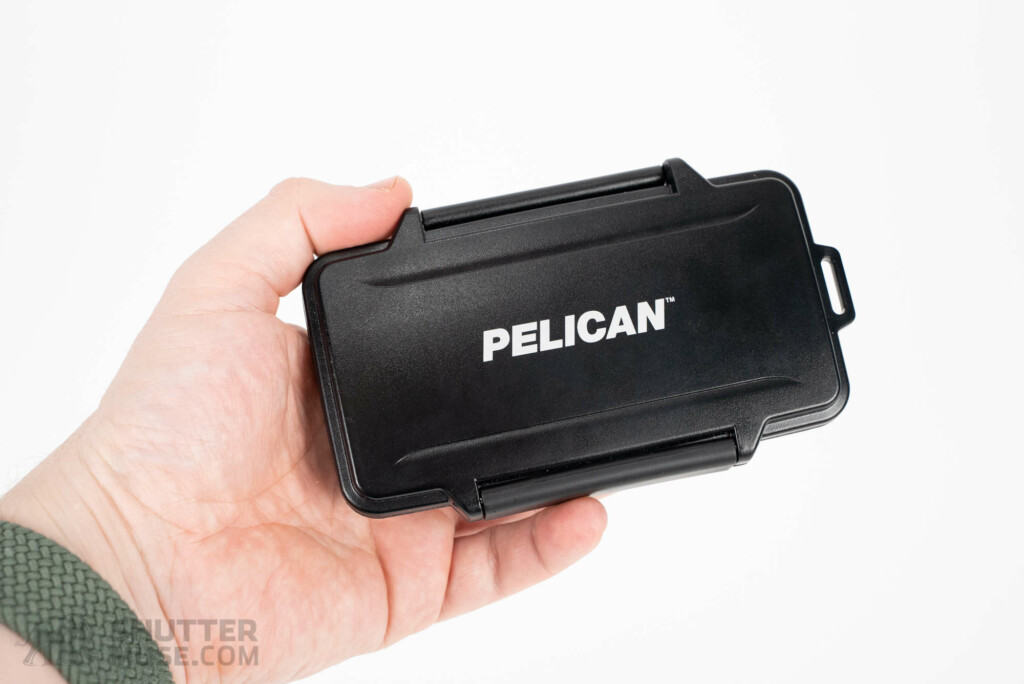 The Pelican 0915 SD Card Case is a top seller at places like B&H Photo, with the approximately $25 price point keeping it highly competitive against other options on this list.
The Pelican 0915 has an IPX4 rating. This means the case can withstand splashing water and rain while keeping its contents safe. Please do not make the mistake of thinking that you can submerge this SD card case in water and have its contents remain dry. This SD card case is not waterproof like standard, larger Pelican cases for photography gear.
The case will hold 12 SD cards, and there are also six slots for Micro SD cards and six slots for Mini SD cards. The fact that it still has Mini SD slots when most people probably can't even remember this card type is pretty lazy. By now, Pelican really should have updated this to hold 12 Micro SD cards instead. If you want it for SD cards, it's great, though! The foam slots are straightforward to insert and extract cards from, and the case also has a pleasingly thin design for something made from reasonably rigid plastic.
---
Generic Amazon-Sourced Card Holder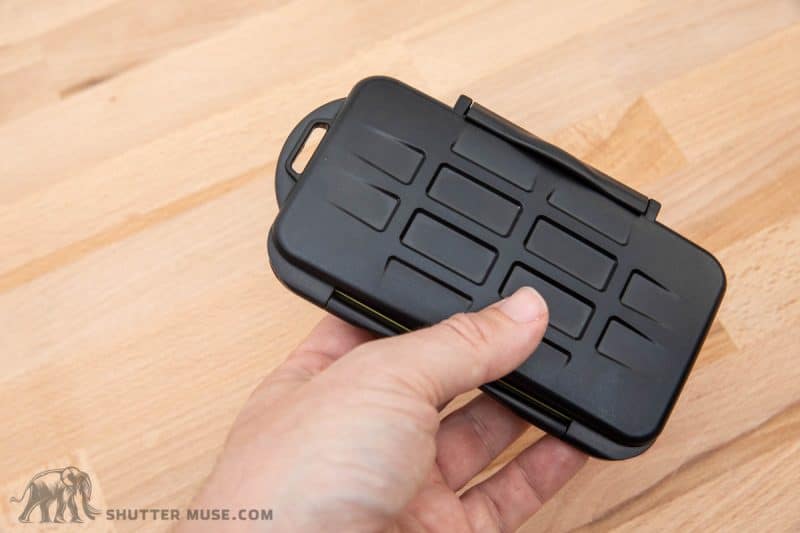 When I first wrote this SD card holder guide many years ago, I sourced this card case from Amazon. At the time, it was called the Kupton K020. Since then, that exact product can no longer be found, but many identical-looking versions on Amazon go by the name of Kioraphoto, Beeway, Stealth Cam and Skoloo, to name a few. The best way to find them is to perform an Amazon search for a "waterproof memory card holder".
As with many things on Amazon, these are likely to be identical products from the same factory, re-branded by Amazon-only sellers. Although this rebranding process can be annoying to deal with when you are forced to choose between several seemingly identical products, I wanted to include this case in the guide because they all have great customer reviews.
First things first, the product pages for these cases usually call them waterproof. My conclusion after testing it is that this is not true. I submerged it in a water tank for a couple of minutes, and it rapidly filled with water. Like the Pelican SD card case, I would count this case design as splashproof, not waterproof. Still, the case is nicely made and feels very solid.
---
Ruggard SD Card Case (small)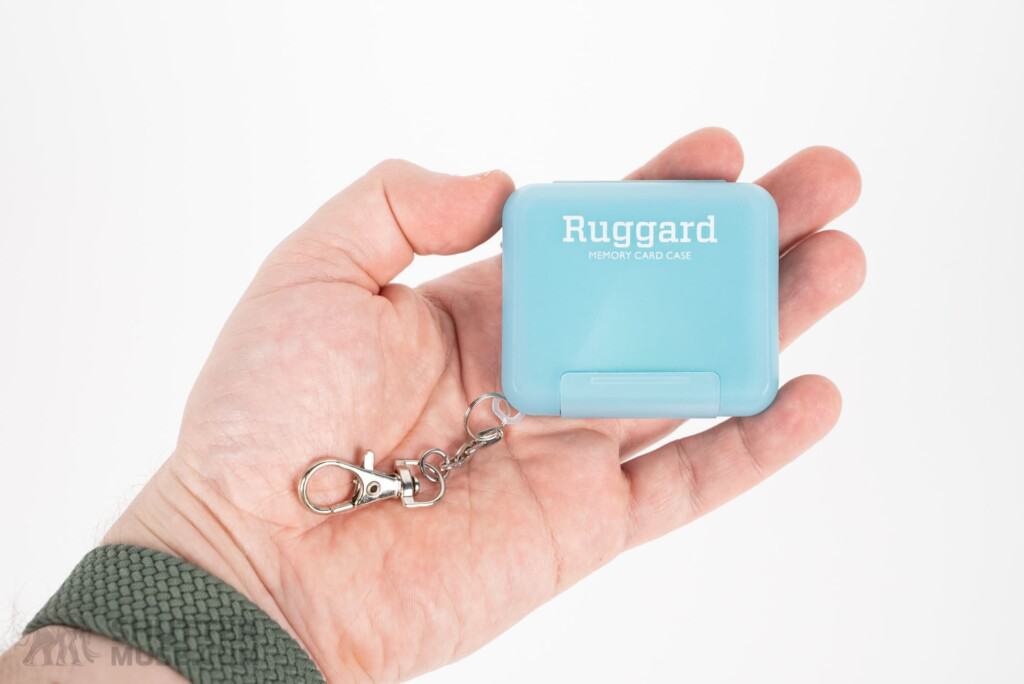 ---
Ruggard Neoprene Card Holder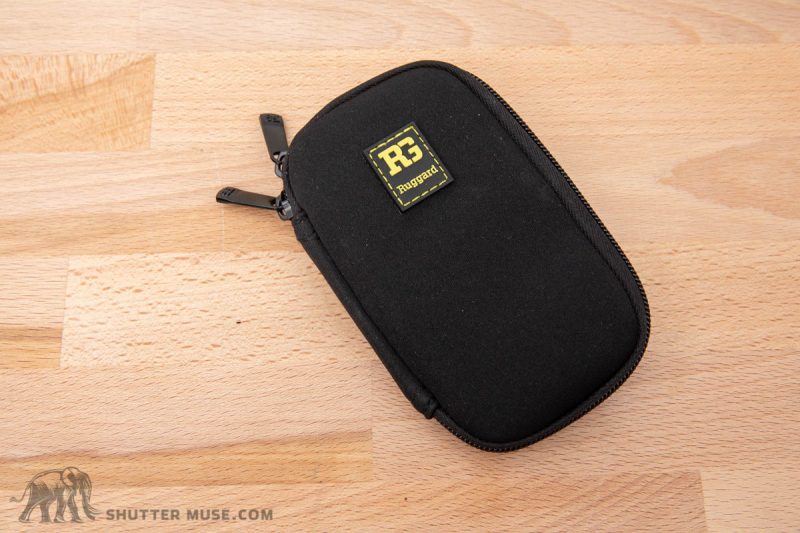 ---
Tenba Reload Universal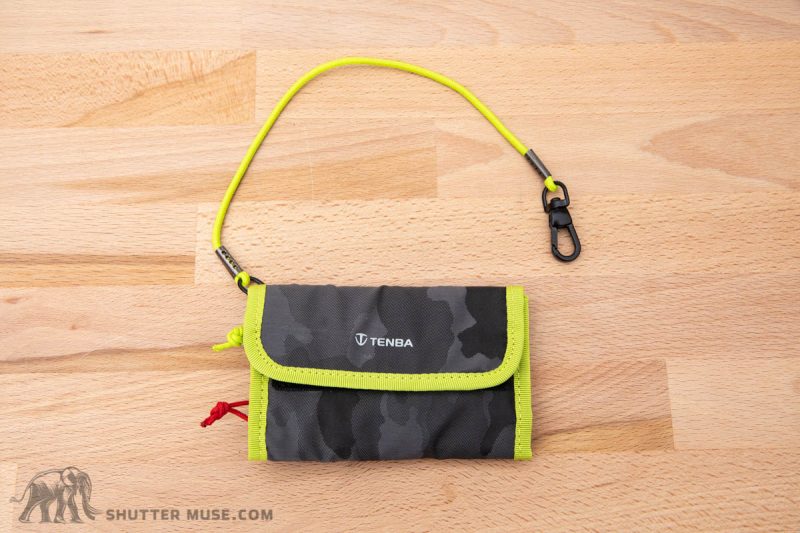 Out of all the card cases I tested, the Tenba Reload Universal one is definitely up there with my favourites. The universal design with zippered sections is similar to the Think Tank Secure Pixel Pocket Rocket, although it has roughly 1/3 less card capacity, with only two folds instead of three.
The wallet's design is a lot skinnier than the similar Think Tank holders, and the lanyard is much longer. If you are using the lanyard to clip it into a camera bag, the longer it is, the easier it is to pull out from your bag and reach it without needing to unclip it.
---
Lowepro GearUp Memory Card Wallet 20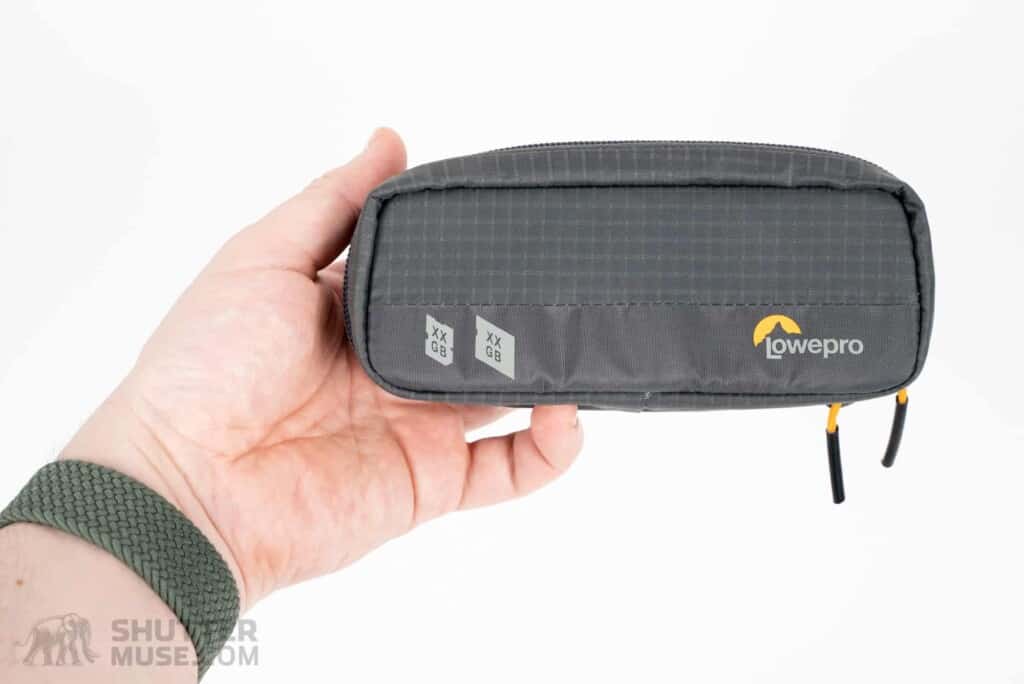 Lowepro's latest memory card wallet, the GearUp Card Wallet 20, is by far their best one. Various slots will accommodate SD, CF, Micro SD, XQD, and CFexpress cards. There are 12 larger slots and eight smaller slots for SD cards. Of course, the larger slots can also be used for SD cards if it is the only card format you use. With 20 spaces that can be used for SD cards, this is one of the highest capacity SD card holders on the market.
---
LensCoat Card Wallet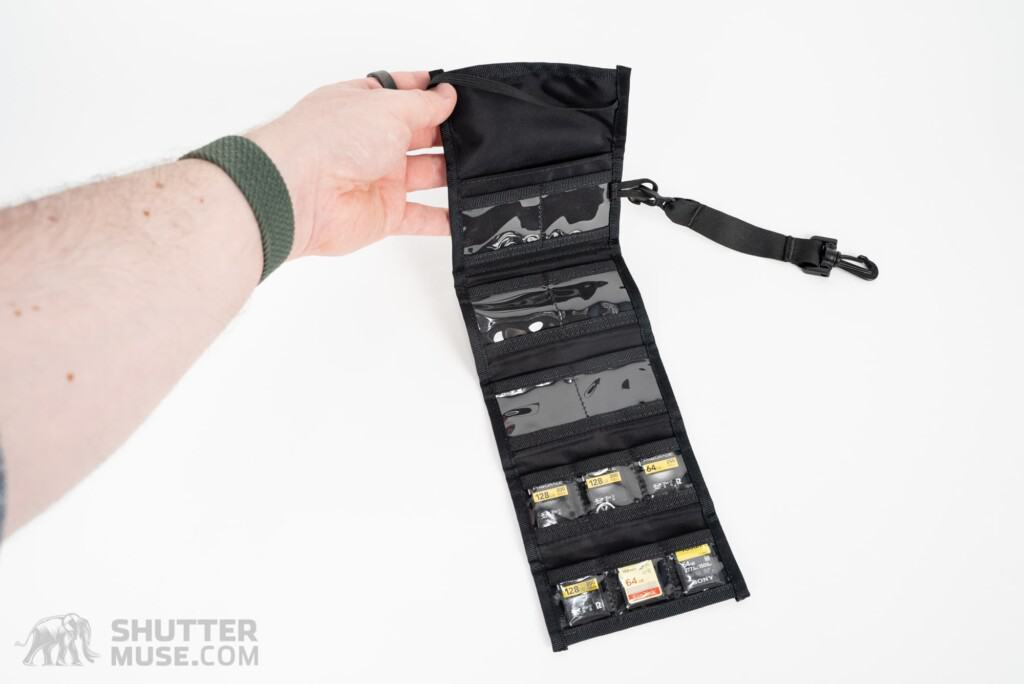 This is the card holder for all those wildlife photographers out there. The LensCoat Card Wallet is available in an incredible range of colours, sizes and card varieties. As far as SD card holders go, they make an SD9 version that holds nine SD cards and an SD15 that has 15 SD cards. They also make a combo holder in two sizes that fit three SD cards or six SD cards alongside four or six larger CFexpress cards or CFast cards.
---
Waterproof Protection for Your SD Cards
The Pelican 0915 SD case is my top pick for a rugged SD card holder, but I can also offer an alternative if you don't want to carry a hard-sided card case. When using flexible SD card cases like the Think Tank SD Pocket Rocket, you can waterproof your setup by putting the card holder into a soft-sided waterproof phone case.
These cases have a watertight zipper, and while intended for phones, the rectangular shape makes them perfect for many of the SD card holders mentioned in this review. When photographing from my kayak, I always use this method to protect my SD cards.
---
SD Cards In Other Card Format Cases
Many card cases are designed with a particular memory card in mind, such as SD, CF, XQD or CFexpress. Some manufacturers do offer the same case in different versions to accommodate various card types, so if you see an SD card case that you like, but it's labelled with the wrong card format, there's a chance that they also make a different version that would suit you.
There's also a good chance that you can safely store your SD card in a card holder that says it is designed for a different type of memory card. While SD cards are one of the smallest card types, if you keep the card in its small plastic case, they become roughly the same size as CF, CFast, CFexpress Type-B and XQ cards.
---
Best Micro SD Card Holders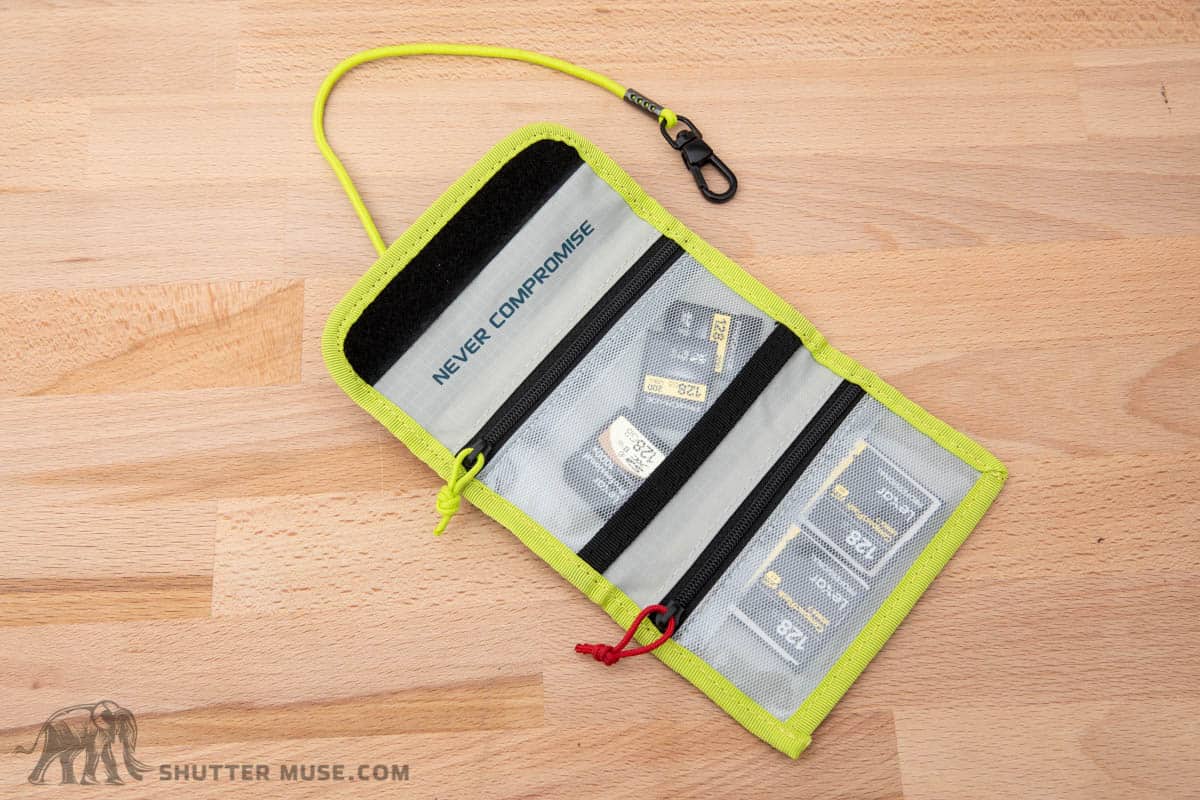 Given the tiny size of Micro SD cards, they can be stored in almost anything with a bit of padding or hard-sided protection. As such, there are very few card holders out there that are specifically designed for just Micro SD cards. Instead, all SD card holders tend to accommodate Micro SD cards when kept in small plastic cases.
If you don't want to fuss around with the plastic cases, a few SD card cases have zippered compartments that are perfect for storing Micro SD cards. If I were going to pick the best Micro SD card holder, I would have to say that either the Tenba Reload Universal or the Think Tank Secure Pixel Pocket Rocket offer the best solution.
Finding a Lost SD Card Holder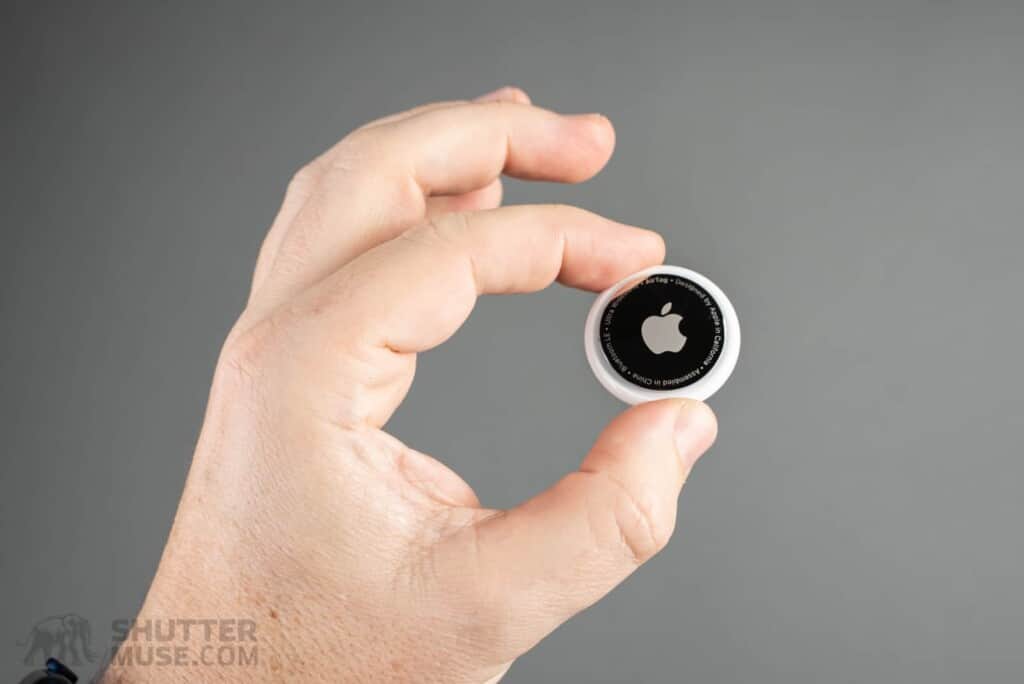 I'm always worried that I'll lose my card holders. I try to clip them into my camera bag as much as possible, but what if my bag gets stolen? These days, I keep an Apple AirTag in my SD card holder. Not only can this help me find my precious cards if they get lost or stolen, but it can also send me a reminder if I leave my card holder at home. Please read my article on AirTags for photographers for more information on how this works.