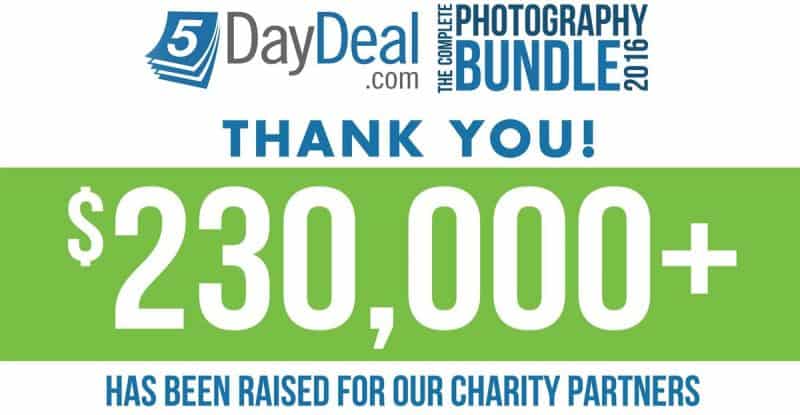 I'm totally blown away by the response that we got this year from the Complete Photography Bundle. Incredibly, we managed to raise $230,000 for the chosen charities in 5 days. Last year the same event raised $210,000, so I'm really pleased that we set a new record! What's even more staggering is that the size of this contribution actually takes the total 5DayDeal contributions since 2014 up and over the $1million mark!
Giveaway Winners
As part of the celebrations this week, I teamed up with the Canon Rumors website and we ran a giveaway for two brand new Canon cameras. This evening I used the Random.org generator to randomly select the 2 prize winners and they are as follows:
1st Prize – Joakim Olsson (Sweden) – EOS M5 Kit
2nd Prize – Zlatko Bratkovic (Croatia) – G7X II
Gents, please keep an eye on your email inboxes, I have emailed you to request shipping info for your cameras, Congratulations!!
Photo Mechanic Unlocked – Video Course
My brand new video course, Photo Mechanic Unlocked, was launched alongside the 5DayDeal and I've already received a ton of wonderful feedback about it. Very exciting because I've never created such an in-depth video course before, over 60 videos! If you missed the bundle deal, but would like to get the Photo Mechanic course, I'll be launching it on the Shutter Muse store in a couple of months time. Make sure you're on our newsletter to find out exactly when that happens, and also to take the opportunity to get a discount at the launch.