What Is An EF-M Lens?
With the launch of the Canon EOS M mirrorless system in 2013, came the EF-M mount.  A mount that allowed Canon engineers to create a smaller line of lenses that complimented the smaller body size of the EOS M series mirrorless cameras with APS-C sensors.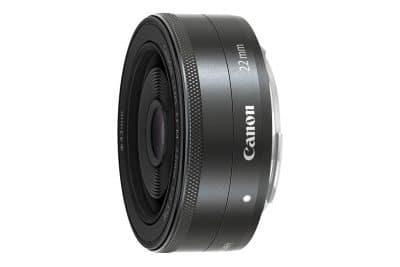 There is an EF to EF-M adapter which allows you to use EF or EF-S lenses on an EF-M mount camera, and still maintain full electronic control and autofocus. There is not, however, an RF to EF-M adapter, so it's not possible to use EF-M lenses at all on Canon's full-frame mirrorless cameras that utilize the even newer RF mount.
This is a point of some confusion in the Canon camera and lens lineup. The small but capable EOS M cameras are an excellent place for beginner and enthusiast photographers to hone their skills at the start of their photography journey. Unfortunately the upgrade path from crop sensor EOS M to full-frame EOS R is non-existent, so the user is forced to ditch their EF-M lenses and either purchase native RF lenses, or purchase EF/EF-S lenses and use the RF-EF lens adapter.
Most popular EF-M lenses: Canon EF-M 22mm f/2 STM | Canon 18-55mm f/3.5-5.6 IS STM | Canon EF-M Lens Adapter
Additional Reading