The much anticipated AI-powered Luminar 4 has launched today with a ton of new features, updates to old editing tools and speed improvements all round. With increasingly powerful editing tools and the photo library module that was launched earlier in the year, Luminar has fast become one of the leading Lightroom alternatives on the market for those that don't want to pay a monthly subscription.
As part of the product launch, you'll get a set of 25 presets with the software, and when you click through to the checkout page there are two additional bundles available with more presets, and a set of sky images that can be used in the new AI Sky Replacement tool to transform your images.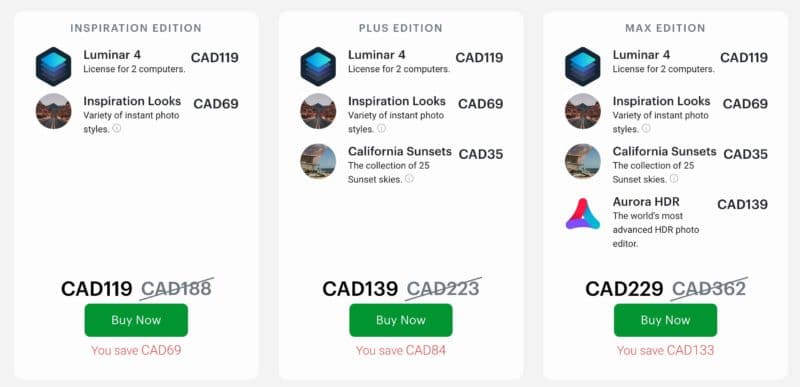 New & Improved Features of Luminar 4 Include:
NEW: Edit Module
A completely redesigned experience that improves the discoverability of tools and simplifies the editing process
NEW:AI Sky Replacement
Using Skylum's machine learning technology, Luminar 4 is the first photo editor to offer fully automated sky replacement technology
NEW:AI Skin Enhancer
Automatically remove skin imperfections like acne, freckles, and moles in addition to smoothing skin
NEW: Portrait Enhancer
A collection of tools that improve any portrait ina natural yet pleasing way
NEW: SmartContrast
Easily improve contrast where needed without destroying key details
NEW:AI Structure
Boosts details where needed without damaging the rest of the photo — without selections, layers, or masks
NEW: Color Styles Library (LUT Mapping)
Quickly change the color and mood of your photos with cinematic color styles
NEW: Luminar Looks
Unlock creative options and quickly solve problems with adaptive presets
Improved stability and performance
Improved golden hour filter
Improved denoise filter
Improved adjustable gradient filter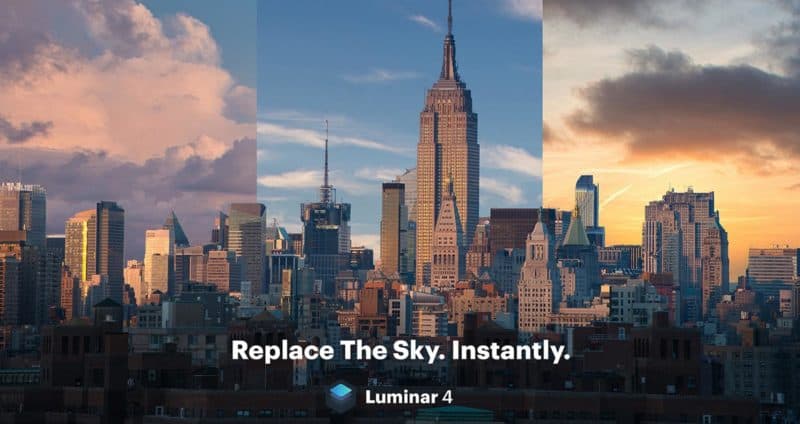 Pricing & Deal
Luminar 4 is $89USD or $74USD for those that are upgrading from previous versions of the software. Note that the website does geolocate you and will show you a price in your local currency if you are not in the United States.
If you want to save an additional $10USD, use the luminar 4 coupon code shuttermuse10 in the checkout window (see above image).
7-Day Free Trial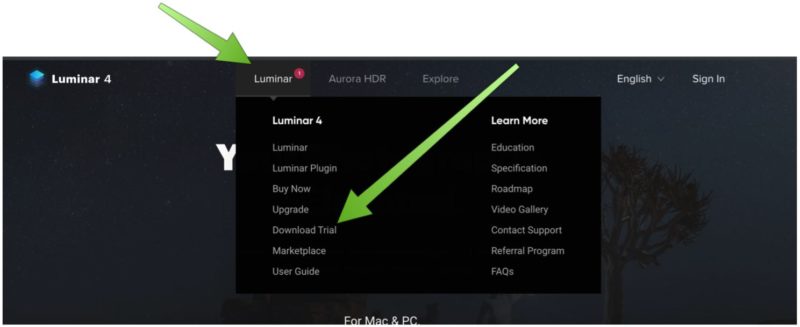 If you haven't had the chance to try Luminar before, there is a fully functioning t-day trial available. Once you follow this link, hover over the Luminar link in the menu and then click the Download Trial option from the menu that appears.