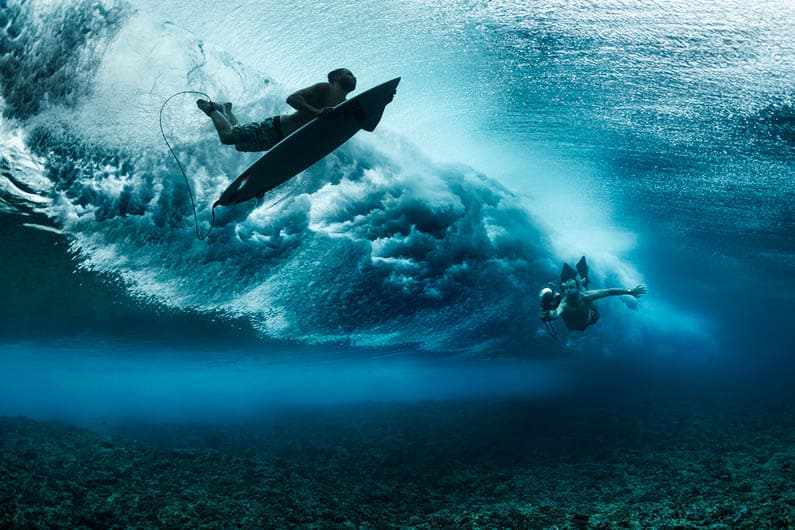 Jussi Grznar is a Canada-based action sports photographer who specializes in snowboarding and, more recently, surfing. After a recent trip of his to Tahiti, I noticed some amazing images coming across his Instagram feed so I took the opportunity to ask him a few questions about his recent surf photography.
Q:: This summer you spent some time in Tahiti, can you tell us a little bit about this trip and how it all came together? You went down there with some other photographers didn't you?
A:: Tahiti was on my bucket list ever since I saw an underwater shot on a billboard, on the side of the road in Europe 15 years ago. I always wanted to go there but at the right time, with the right people, you know what I mean? When one of my best friends, professional surfer Blake Thornton, quit competitive surfing and started to focus more on free surf, I pitched him the idea of going to French Polynesia. He has been there few times for Billabong Pro Tahiti and has it dialed there. Blake knew where to stay, knew the best boat drivers etc., it was a no brainer. We teamed up with cinematographer Matt Gilsenan and surf photographer Mark (Sticks) Croker and were good to go.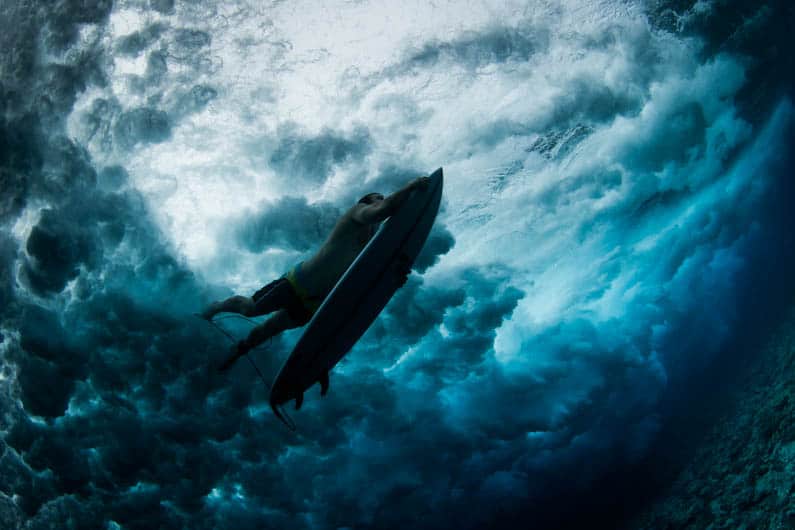 Q:: Prior to that trip, how much surf photography have you done in the past? What has the learning curve been like for shooting in the water?
A:: Actually my first ever published photo was a 12 page story from my Mexico trip shot with 350D and one lens when I had no idea what I was doing hahaa. Over the past few years I've been to Mexico few times, went on a trip to Cook Islands, lived in Australia for 5 months and visited Vancouver Island on a regular basis. It might sound like a lot but considering that I was introduced to surf photography only 7 years ago and grew up in land locked country is not that much.
Shooting in the water is definitely not easy, probably the hardest thing I ve ever done shooting photos. I would never recommend starting on your own. I've been really lucky having guys like Matt, Blake, Sticks and Jeremy Wilmotte teaching me about the ocean and showing me the ropes. I ended up in few really scary situations over the years but knowing the boys got my back makes it much more easier.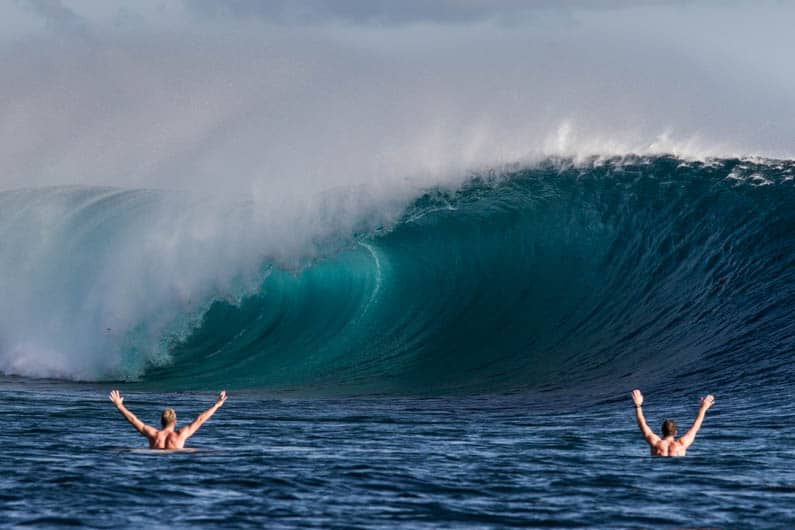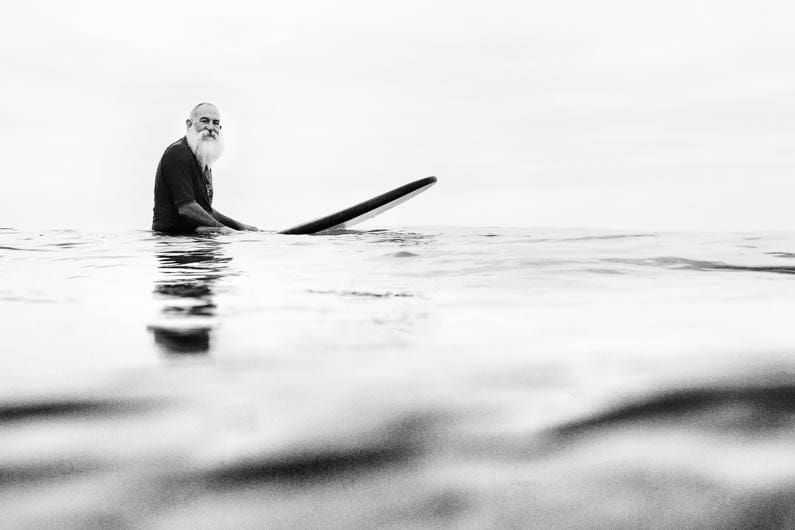 Q:: I've seen you posting a lot of images from the trip on Instagram and I particularly enjoyed the underwater ones where you've included another photographer in the shot, like a behind-the-scenes look at what was going on. Was that a kind of image you were consciously looking for?
A:: Going to Tahiti I definitely had few images in mind. I ve always been fascinated by underwater shots from French Polynesia as the water is so clear there. I always imagined how awesome it must feel to be the photographer watching it from under the surface and tried to capture it.
I ended getting few shots where Sticks is not even shooting, he's just in awe, watching the surfer go by so I guess it worked out ☺ To be honest most of the time I was just trying to stay out of the way of the more experienced photographers!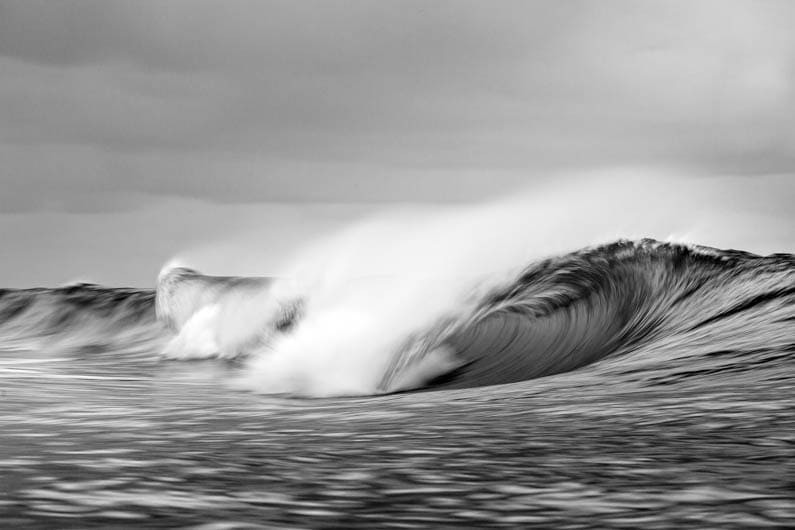 Q:: Can you talk us through some of the more specialized equipment that you need for surf photography? What housing were you using and what camera and lens combination have you found works for you?
A:: Shooting in water is whole other science on its own. The right equipment, focal length, focusing, condensation, water drops, port scratches, and leaks. You're dealing with a lot of stuff but it definitely gets easier over the years.
I personally use Del Mar water housings built by the legendary Erik Hjermstad. It's a custom, handmade 1D housing made from special carbon fiber composite. I have 8-15, 17-40 and 70-200mm ports that come with it.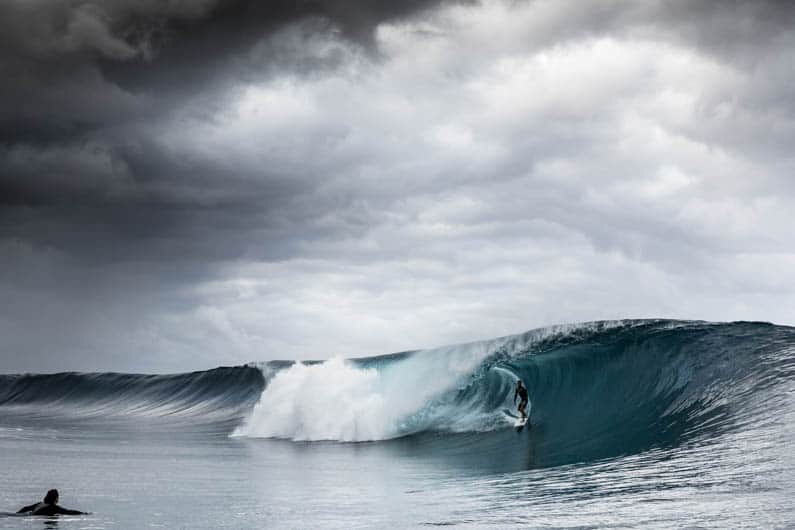 Q:: I haven't done any surf photography from in the water myself but one thing I've always been curious about is how people keep the water from beading on the front of the lens when they lift it out of the water. I've hear some people just spit on it and I've even heard that rubbing a potato on the lens works well. What do you do?
A:: Hahaaaa. Here comes the one million dollar question. I remember my friend Rory walking up to Scott Aichner (legendary surf photographer) in Mexico when he got out of the water and asked him the same question. "Some shit you just have to figure out on your own ☺", Scott replied.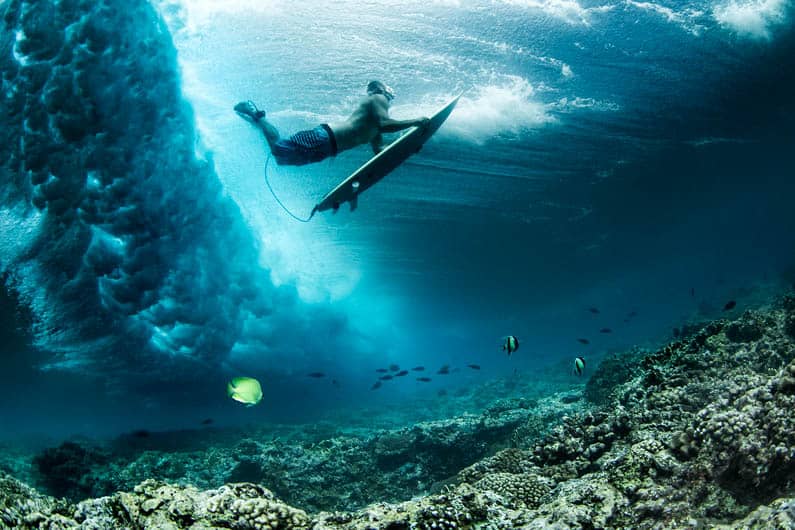 Q:: For a long time you've concentrated your business on snowboard photography, do you see yourself broadening that more permanently to do more surf work?
A:: Surf photography in the past has been more of a passion, soul project for me. More of a creative reset before and after busy winter seasons and I would like to keep it that way. Of course I'm not going to turn down any surf jobs that might come my way but I'm not planning to move to Hawaii full time and pursue this career full-time … at least not yet haha!
I know my spot; I understand I still have a lot to learn so as long as I'm progressing and having fun I'll keep doing so.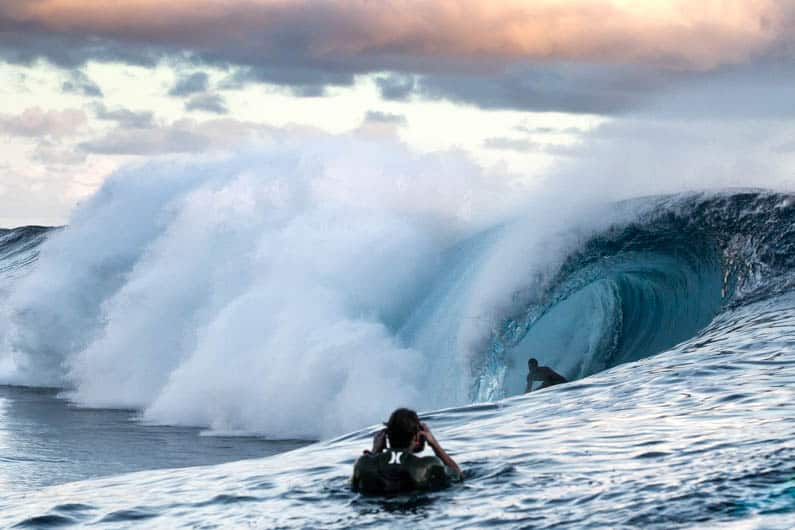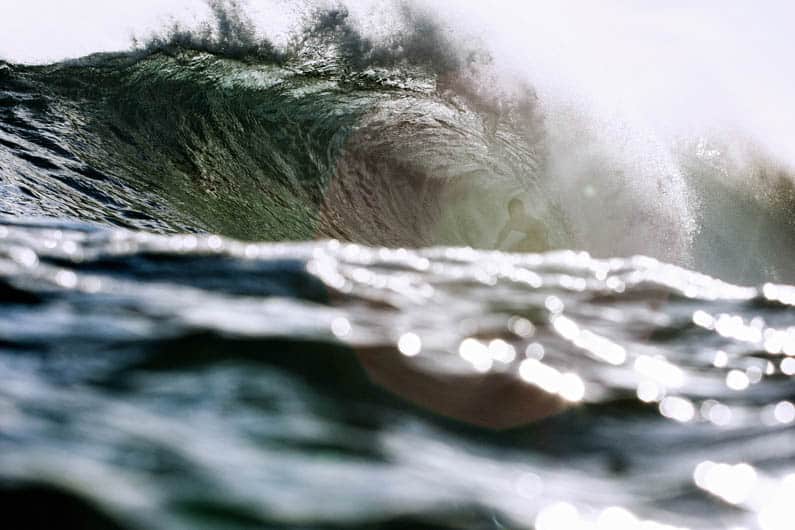 Q:: If I were going to pick one destination for surfing I'd probably pick Tahiti, but you've already done that so where's next?
A:: It might sound like a cliché but I really want to go to Hawaii. There is a lot of history, diversity and character over there and I have a lot of respect for guys like Brian Bielmann, Zak Noyle, Scott Aichner, Brent Bielmann etc. so It would be awesome to get a little taste of it. Besides Hawaii … Fiji, Indo, Iceland, Portugal, Cook Islands again … the list is endless!
Follow Jussi