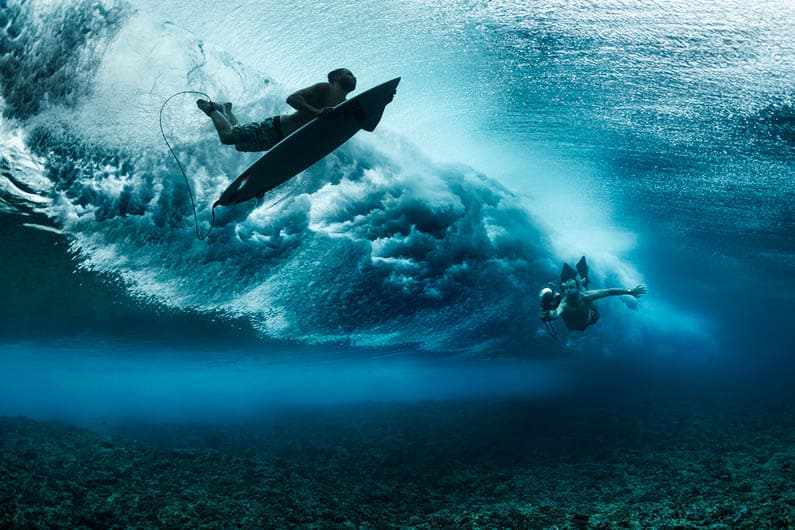 Jussi Grznar is a Canada-based action sports photographer who specializes in snowboarding and, more recently, surfing.  After a recent trip of his to Tahiti, I noticed some amazing images coming across his Instagram feed so I took the opportunity to ask him a few questions about his recent surf photography.
Q:: This summer you spent some time in Tahiti, can you tell us a little bit about this trip and how it all came together?  You went down there with some other photographers didn't you?
A:: Tahiti was on my bucket list ever since I saw an underwater shot on a billboard, on the side of the road in Europe 15 years ago. I always wanted to go there but at the right time, with the right people, you know what I mean? When one of my best friends, professional surfer Blake Thornton, quit competitive surfing and started to focus more on free surf, I pitched him the idea of going to French Polynesia. He has been there few times for Billabong Pro Tahiti and has it dialed there. Blake knew where to stay, knew the best boat drivers etc., it was a no brainer. We teamed up with cinematographer Matt Gilsenan and surf photographer Mark (Sticks) Croker and were good to go.