Some years ago Really Right Stuff began adding QD (Quick Disconnect) sockets to their camera L plates, generic lens plates and bespoke lens foot replacements. The QD standard comes from the firearms industry where it turns out, people also like to quickly remove straps from rifles just as much as photographers like to remove them from cameras. Who knew? Not me!
The system is very simple. Press the button in the centre of the QD attachment and it retracts several metal ball bearings that are otherwise locked into a groove in the QD socket. The use of bearings is great because once a strap is locked into a QD socket, the camera (or rifle, I guess) can spin around freely on the strap. This means that when you pick the camera up, you're not fighting against the strap, it just rotates itself to the point of least resistance.
Around the time that RRS began to include QD sockets on their products, they also began selling a QD-compatible strap, the MS4, from a manufacturer called Magpul. Since then Kirk Photo has also started to put QD sockets on their L plates and lens feet, and also begun to sell the same Magpul MS4 sling strap. Hejnar Photo, another USA-based camera and lens plate manufacturer is also including a QD socket on their products now, so it seems as though the QD standard is gathering some steam in the photo industry.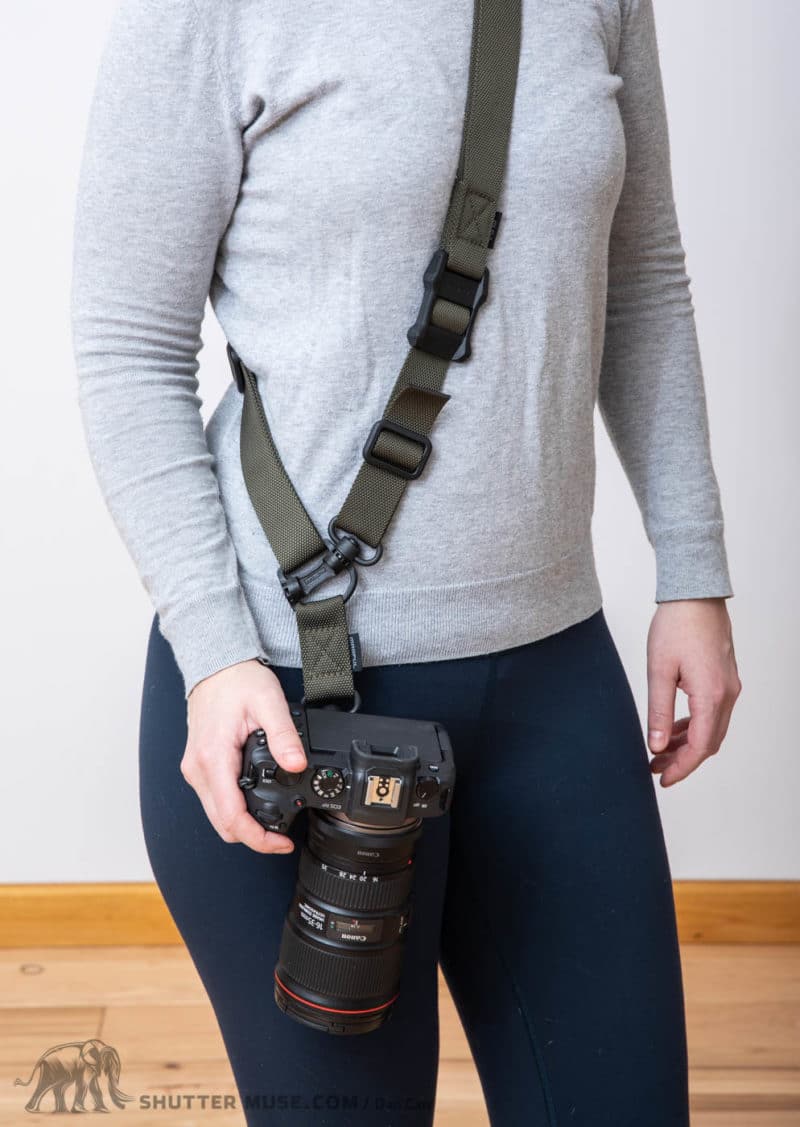 Although there are some ways to convert existing straps to use QD attachments, I thought I should take a closer look at the Magpul MS4 strap since this is the one being recommended and sold by RRS and Kirk Photo. I also wanted to see if it would make the cut for inclusion into our guide for the Best Camera Straps. Spoiler alert: It did.
What's particularly interesting about this strap, and in fact makes it unique in the photography industry as far as I can tell, is that it can convert from a 2-point to a single-point sling. The metal joint on one side of the strap has a QD socket built into it, and all you have to do to go from one style to the other is connect the end of the strap to the joint. Simple, yet strong and effective.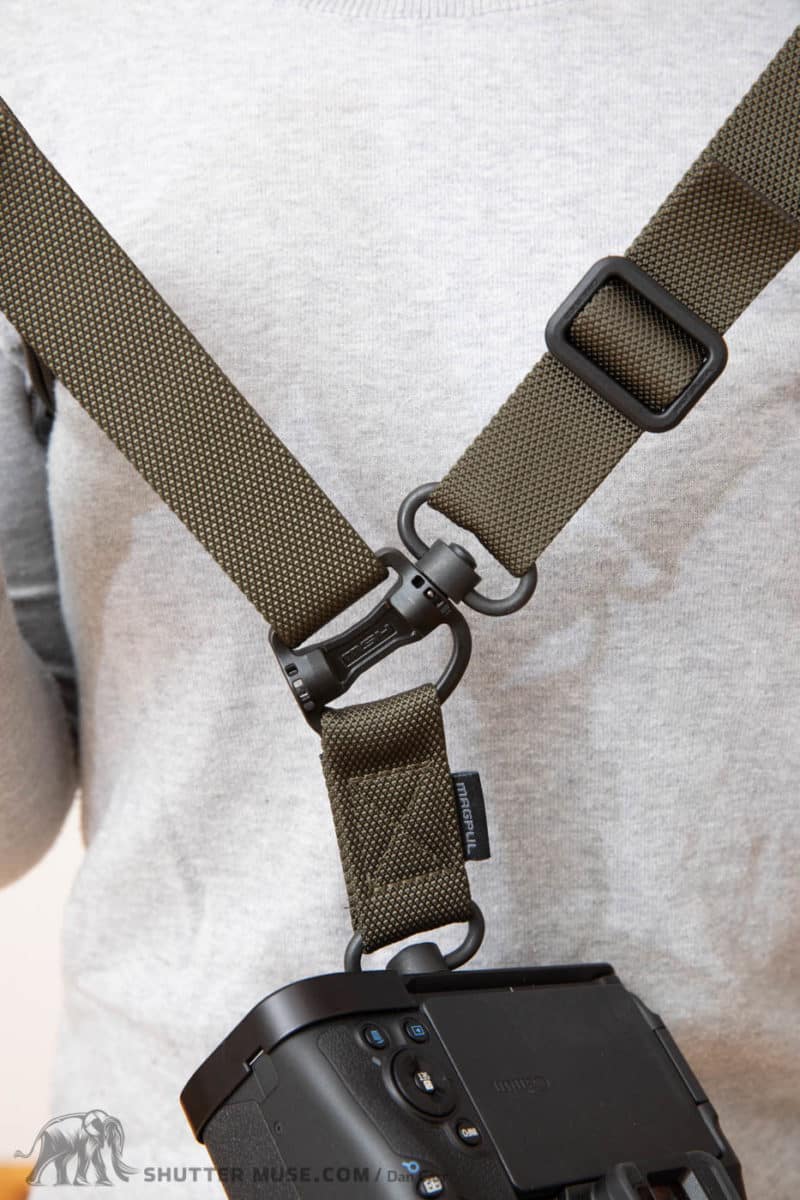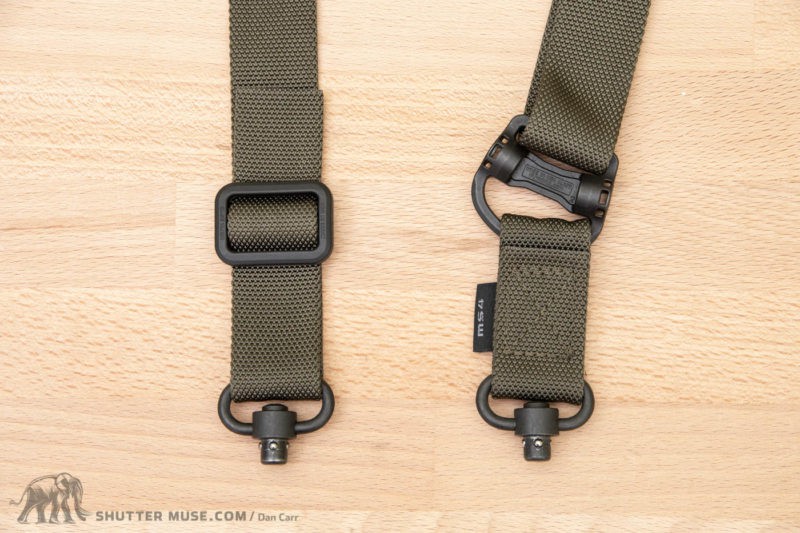 I generally prefer to carry a lighter camera via a single-point sling, and the MS4 can accommodate this once converted to single-point mode. My Sony 200-600mm lens also has an RRS foot mounted to it, and when I'm carrying that lens on my shoulder, I also like to use a single-point sling. However, there are certain situations where a 2-point strap is also useful. RRS has a tripod strap mounting kit that works with QD straps, and that requires a 2-point strap. With a larger super-telephoto prime lens such as a 600mm, it's also nice to have the option of having one end of the strap on the lens foot and one end on the camera. Even if you're carrying a lens like a 70-200mm on the camera body, you might want to make use of the dual QD sockets on some L plates to adjust the angle at which the lens and camera hang alongside your body. Some of this is a personal preference, but the point is that with the MS4's clever conversion mechanism, you have the choice to choose one or the other.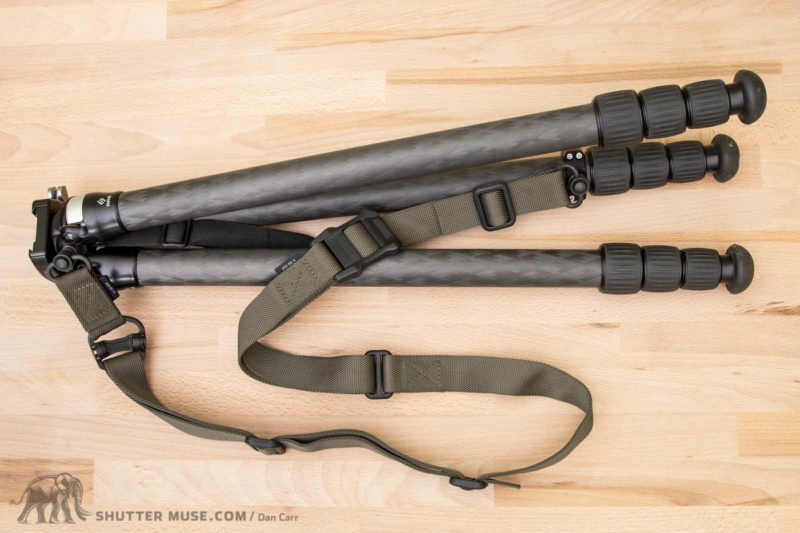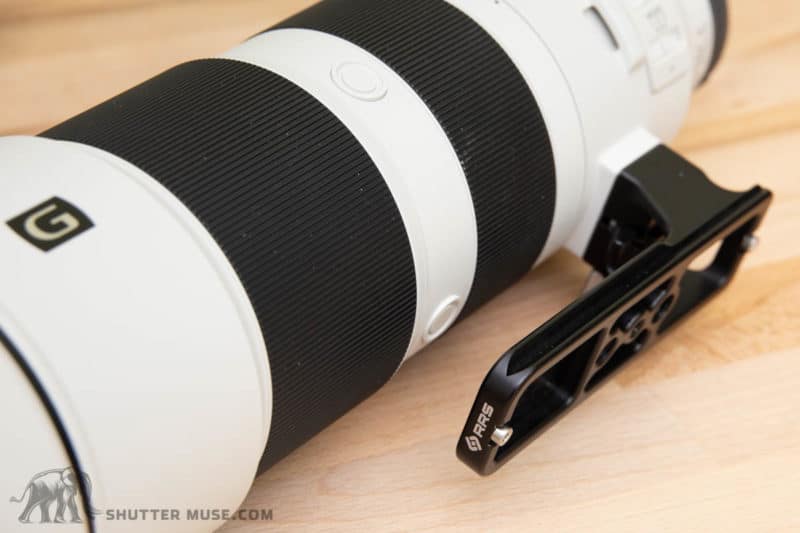 The construction of the Magpul MS4 is impressive, and it's very clear that this is a strap that was built for potential use in a war zone. It's made of much thicker ballistic nylon than I'm used to seeing on typical camera straps, and I do not doubt that it will stand up to a lifetime of serious in-the-field usage. The downside to that is that it's relatively heavy compared to other sling-style camera straps – roughly twice as heavy as something like a BlackRapid sling.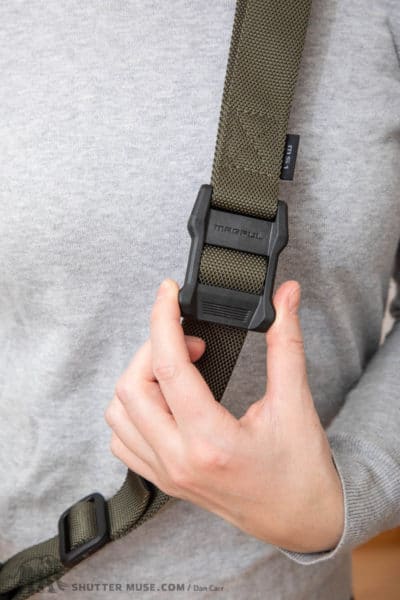 Strap length adjustment is another top feature of the MS4. Buckles on both ends of the strap are used for setting the initial length, and you only need to do that once. After that initial adjustment, you have a large sliding buckle on the front of the sling that gives you on-the-fly length adjustment of roughly 12-16 inches depending on your initial length setup. When carrying a camera by your side on a sling, it's nice to be able to pull this sliding buckle down to quickly take some of the length out of the strap. When it's time to shoot, you simply slide the buckle up and that gives you a little more length and freedom to move the camera around. This mechanism is impressively smooth, and I appreciate that there is no need to fuss with any locks once the length has been adjusted. Clever use of friction and the camera's weight takes care of everything.
Want the Strap But Don't Have QD Sockets?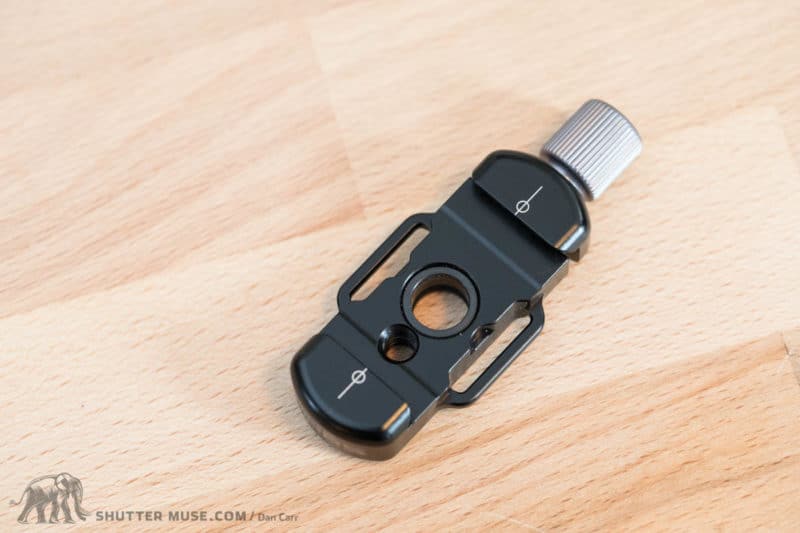 What if you want to use this strap, but your camera/lens plates do not have a QD socket? In this case, RRS has a solution called the B2-FABN Micro clamp. This tiny clamp can be attached to any Arca-Swiss style plate or rail, and it has a central QD socket on it. Actually, this little clamp is useful for many things, also featuring a 1/4″ 20 socket and dual strap lugs.
Although I have not tried it, Kirk also makes a nearly identical micro clamp solution called the QRC-1QD which sells for $50. This is $15 cheaper than the RRS micro clamp, but it doesn't have the 1/4″ 20 and the strap lugs. Make your choice!
Conclusion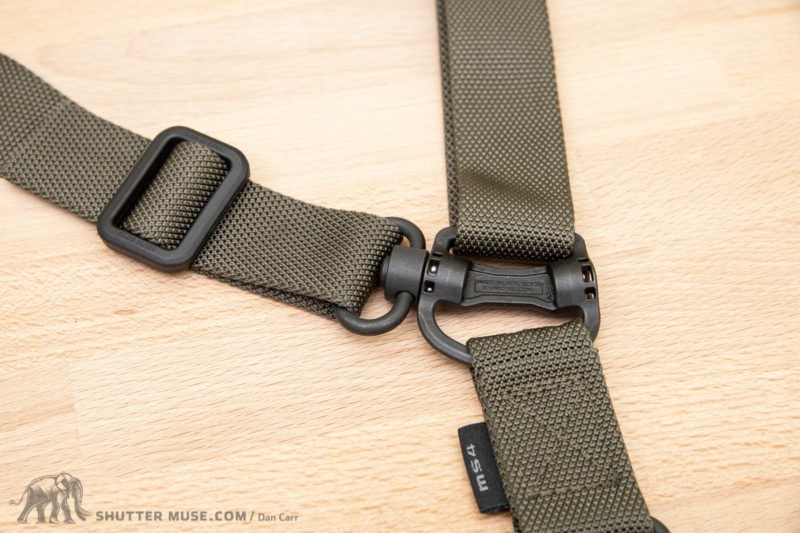 This is a sling strap of the highest quality, and the option to convert from single-point to 2-point strap style is unique, at least in the photo industry. If you see a need for that or a benefit from it, then your choice has already been narrowed down to the Magpul MS4.
The downside is that this is a heavy-duty strap and I would therefore say that it is best suited to use with heavier gear such as telephoto and super-telephoto lenses. I do see it being primarily used by nature and wildlife photographers who will most appreciate the rugged nature of it, as well as the various stealthy colour options. Anyone wanting a QD camera strap that is less bulky, and solely a single-point sling, should check out the Blackrapid Sport X QD.
I think the military look of this strap might polarize some people's opinions, but the choice of colours could certainly be useful for wildlife photographers who otherwise go to great lengths to disguise their appearance with various other camouflage tools from people like LensCoat and Tragopan. Personally, I do like the look, and I think even the black version could still suit someone that needs to blend into normal commercial shoot surroundings or look smart at a wedding.
Where to Buy
B&H Photo can order you the MS4 strap here. On their website, it's listed as a Kirk Photo product, but there is no difference to a regular MS4 strap from Magpul, and there is no Kirk branding on the actual strap. The B&H option appears to be limited to the black strap options.
If you want additional colour options you can order directly from Really Right Stuff, or from Magpul themselves.