Lowepro are known for their photography bags, but they recently branched out into the travel bag market as well, taking what they have learned from years of protecting camera gear, and applying it to general travel situations. One of the three new lines of travel bags is called HighLine, and it immediately caught my eye because the rugged design styling was identical to that which I'd seen on the recently reviewed Whistler BP 450 AW. The HighLine series of bags uses the same TPU-coated materials and the same orange accents which make the Whistler backpack series stand out so much. Initially the HighLine series features three bags: the BP 300 AW, the BP400 AW and the RL x400 AW, and all of these are designed for the adventurous traveler, much as the Whistler packs are designed for adventure/outdoor photographers.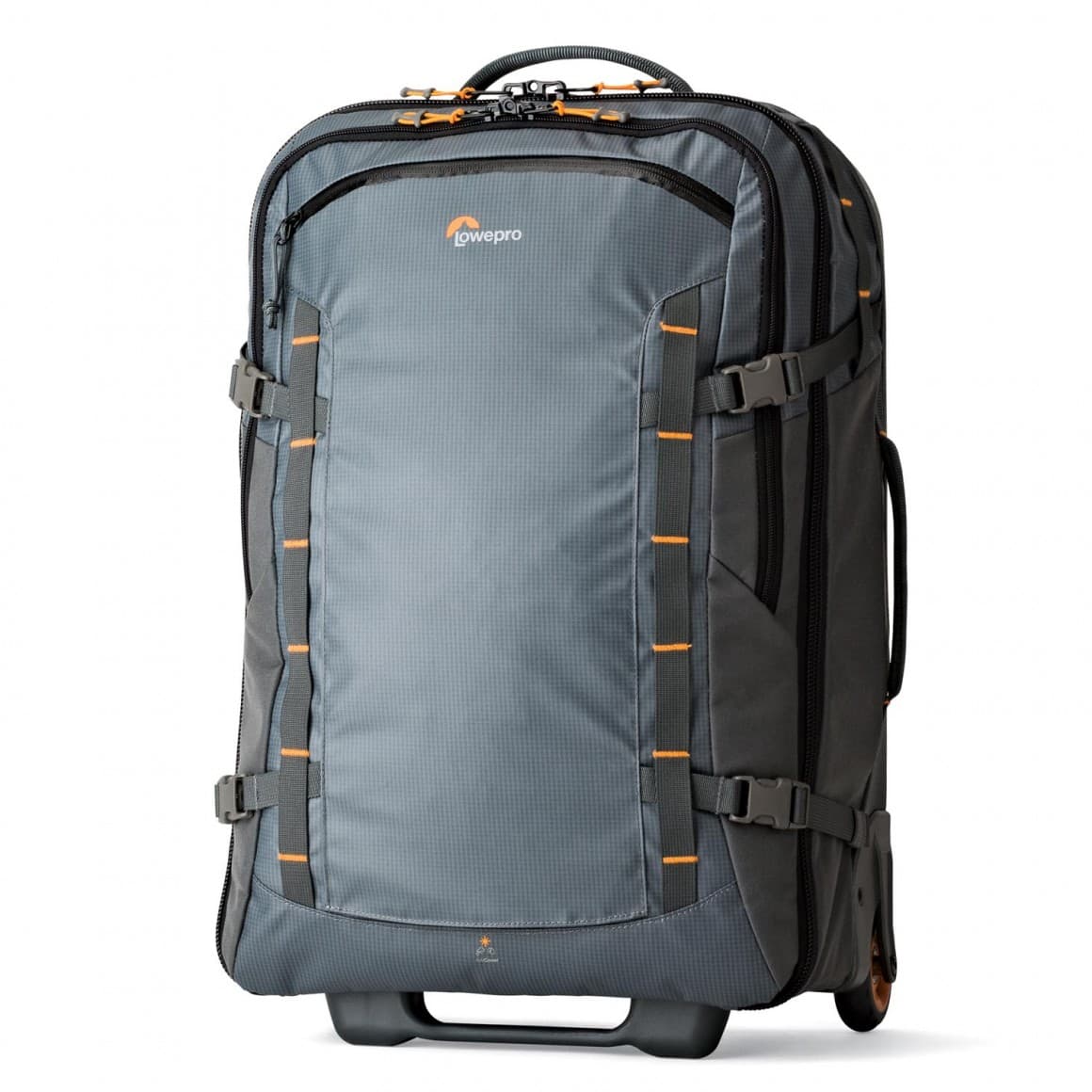 All of the bags looked great, but something caught my eye with the RL x400 AW, and I had a feeling it could solve a conundrum that a lot of photographers face when they fly with their gear. The RL x400 AW is a travel roller bag that's designed to haul all of your electronic gear, as well as several days worth of clothing. It appears to be a great bag for that usage, but another way you can use it is to carry the padded camera insert from inside the Lowepro Whistler packs!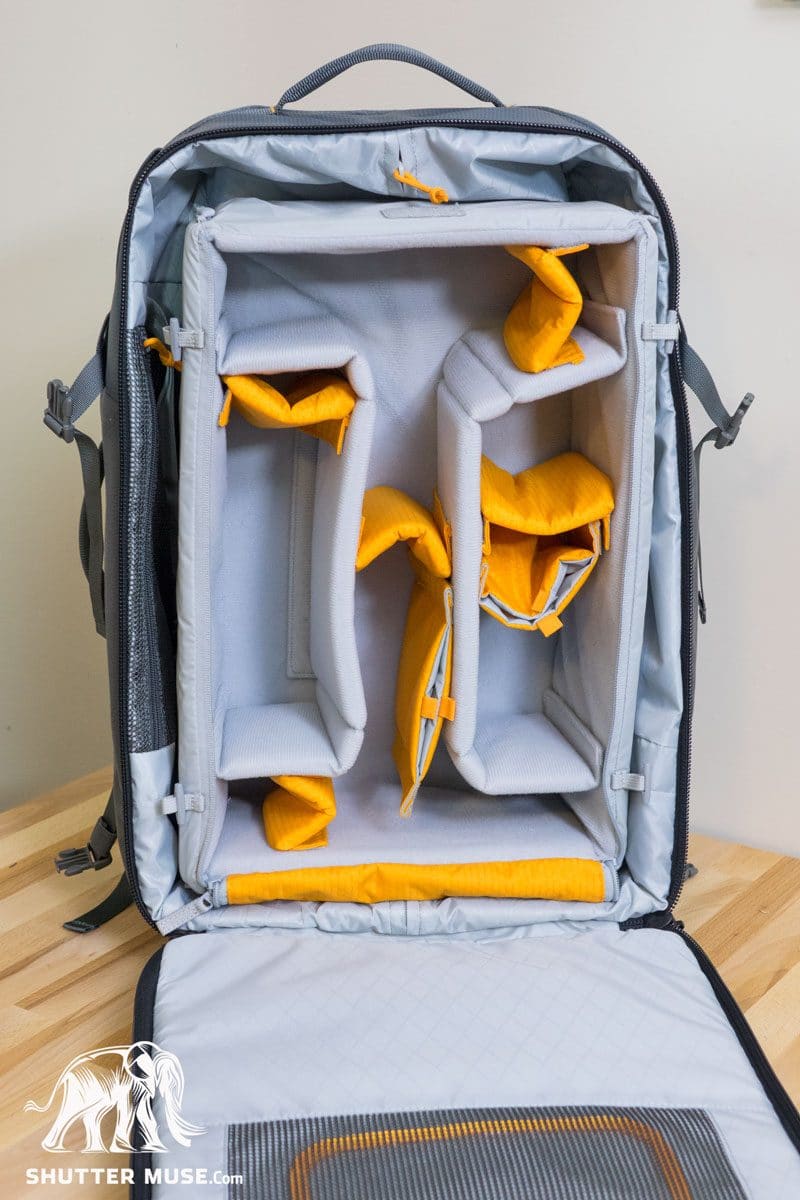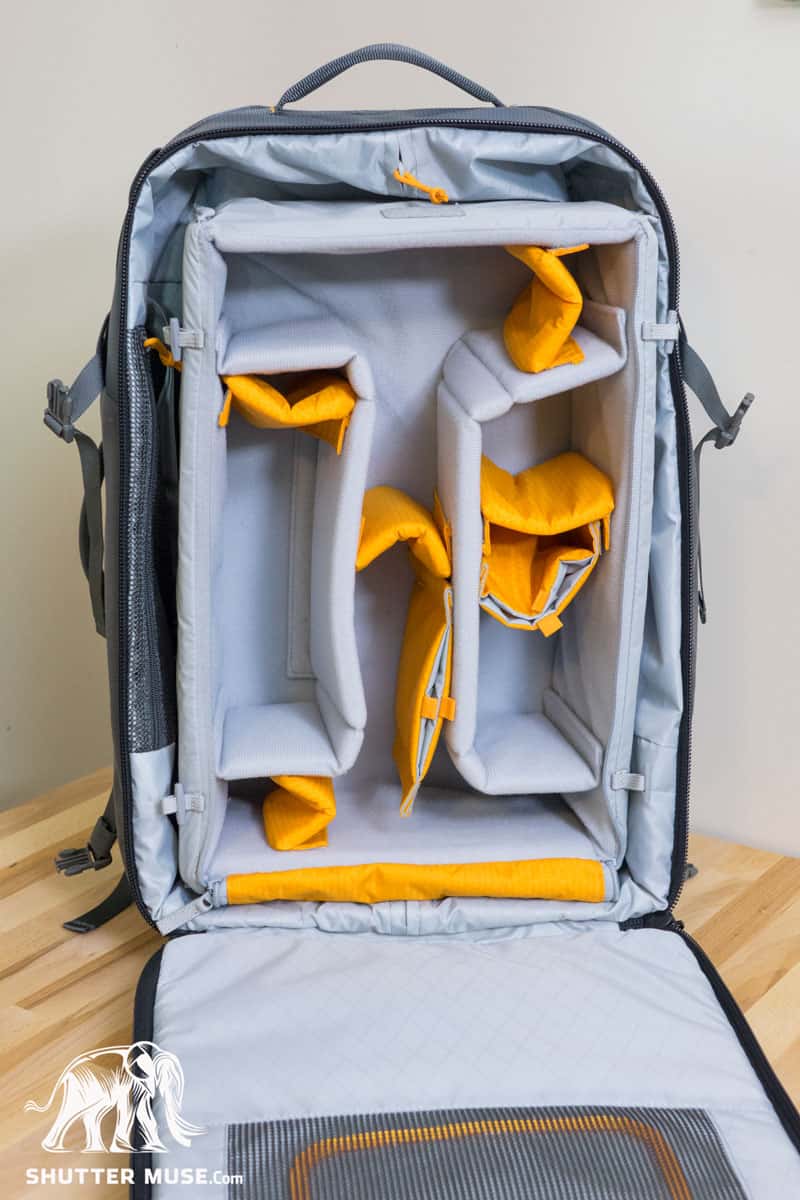 The Whistler packs feature a removable padded insert that fits perfectly into the RL x400 AW roller bag, and this makes it far easier to get your camera gear through a long day of air travel. Instead of struggling with a 30-40lb backpack as you traverse terminals, just put the camera insert into the HighLine roller, and flatten the Whistler backpack into your suitcase or duffle bag to go into the aircraft's hold. Once you arrive at your destination, you can put the camera gear back into the backpack in just a few seconds. Now you have the convenience of wheels on your travel day, and a backpack when you need to get your gear out into the wilderness on your adventure.
Here's a Video of It in Action
A full review of the RL x400 AW will follow in the coming weeks after I've had some more time to travel with it. For now I can tell you that my first impressions are very good, and I'm shocked at how light they managed to make it, whilst still maintaining a good amount of protection. If you haven't already, I'd urge you to check the Whistler BP 450 AW Review as well!
Buy The HighLine Roller