Recently I was on a photography trip to the Canadian Rockies, and during a sunrise shooting session at Bow Lake, along the Icefields Parkway, I was struck by the actions of some other photographers in the same area. This part of The Rockies is an incredibly popular place for photography, so when the weather is half decent, it's rare that you don't stumble upon other photographers during sunrise and sunset. Bow Lake is quite a drive from the nearest town of Lake Louise, and even further from where I was staying in Canmore, so it requires a certain commitment to get there for a sunrise session. I timed my drive to arrive an hour before sunrise and then I stayed for almost two hours after sunrise.  The result was the three images you see on this page, and they were all captured almost exactly an hour apart from each other.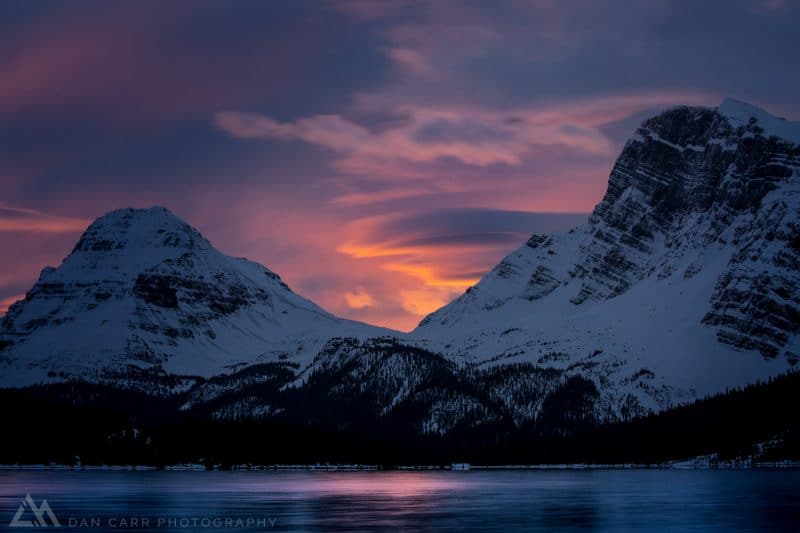 I'm pleased with all of these photos for various reasons, and spending the necessary time at the lake enabled me to capture a range of colours, cloud formations and lighting conditions that would almost have you swearing that they were all taken on different days. If I'm going to spend the time and money to get to a location such as this, I want to make sure I maximize my time there! What really struck me on this particular morning, was the number of other photographers that showed up to the lake, stayed 10-20 minutes, and then left again. In fact, there were some that showed up, took the obligatory Instagram selfie and left within 5 minutes!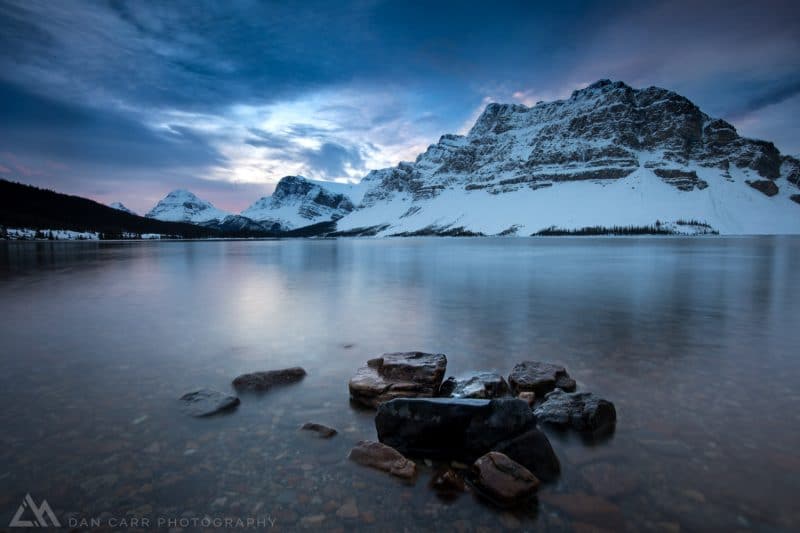 One photographer in particular, left the lake in a huff, exclaiming that there were "no good foregrounds to be had in the images that morning due to the wind causing ripples on the lake". Funny, because that wasn't a problem at all for me! I gave myself time there to take in the scene, explore the boundaries of the lake in several areas and experience the changing light. Yes, sometimes light itself can be the foreground in your image, as it is in photo #1 for me. In this instance I used a telephoto lens, and the orange reflection became my foreground. Perhaps part of the problem for said photographer, was that this lake is quite famous for glassy reflections of Crowfoot Mountain. There are many great images that show that scene, but it wasn't possible to capture it in that way on that morning, due to the aforementioned ripples. It's a dangerous thing to go to a location with an absolute fixation on a specific image because it can cloud your creativity from the other possible options.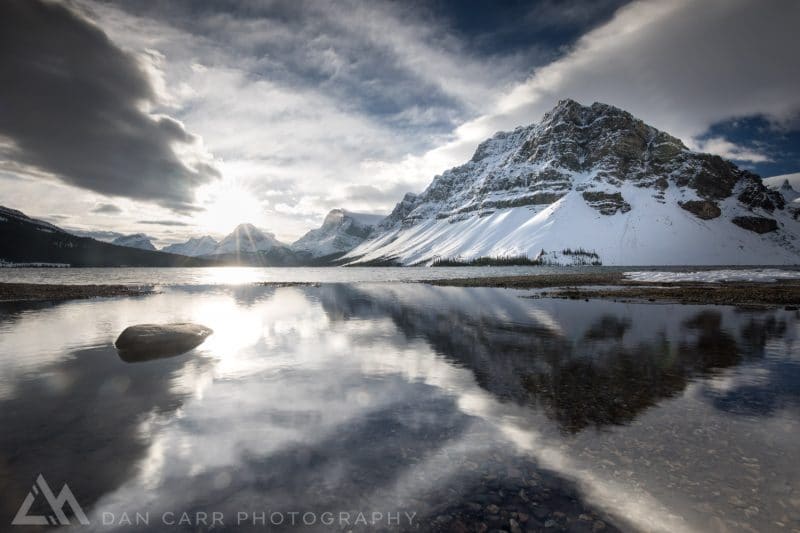 Next time you are planning a sunrise or sunset landscape shoot, make sure you give yourself plenty of time before and after that one magical moment, and make sure that you approach your shoot with an open mind to the compositional possibilities. Photography isn't always easy, in fact it's very often extremely hard work! When I posted photo #1 to my Facebook page, I laughed to myself when someone commented on the serenity of the moment. What I had captured was indeed a serene moment, but behind the camera, I was an out-of-breath, sweaty, mess of a man, whose camera gear had been scattered along the shore of the lake as I ran along its edge trying to get into the right spot for this shot. I put the work in when I'm out shooting, I take the time, I often carry heavy gear and I'm not afraid to run around when the light is moving fast and I want to capture a range of images like this. I often return to my car exhausted, mentally and physically, but always with a smile on my face, knowing that I made the most of what is, after all, a unique moment.
Take the time. Put the effort it. You will be rewarded 🙂