After writing my guide to the best photography gloves on the market, RucPac contacted me to ask whether I would like to try out their own RucPac Professional Tech Gloves, for possible inclusion in that guide. I certainly don't put all products in my gear guides or it wouldn't be the "best" stuff, but I did end up adding the RucPac gloves after I'd had a chance to use them.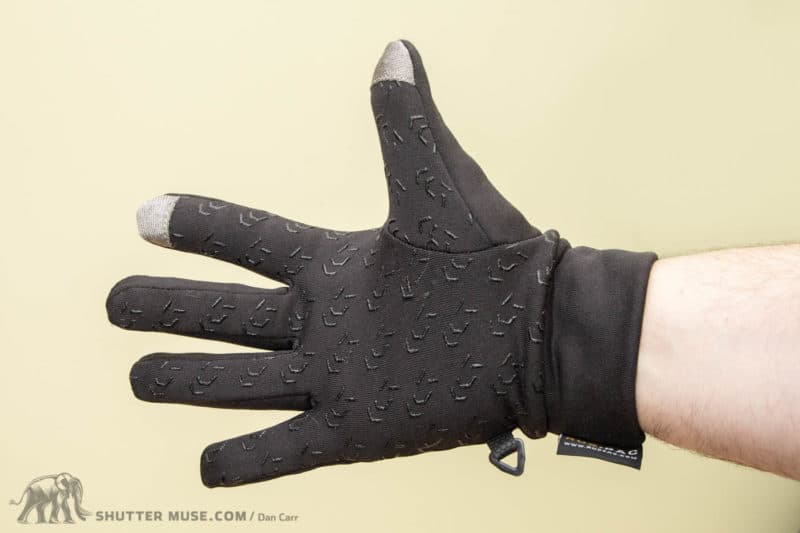 Putting the name aside – I dislike it when brands needlessly put the word 'professional' in a product name – these are a solid offering for someone that is looking for a lightweight liner-style glove for mild winter usage. They are touchscreen compatible, and the rubber pattern that is printed on the palms of the glove does add a remarkable amount of grip.
The gloves are made from stretchy fleece material, and they are very comfortable in milder winter temperatures. As I have said before, it's very difficult for me to apply a specific temperature rating to gloves because everyone has different cold tolerances, and I suspect mine is quite high given that I live in the far North. What I will say is that they were comfortable for me in temperatures approaching zero Celsius (32F). If I knew it was going to be colder than zero, I'd pick something different from my gear closet, but for those milder above-zero temperatures these are a great, budget-friendly choice at just $40.
Although they are touted as 'weather-resistant', as far as I can tell, the fleece does not have any kind of moisture-resistant coating on it so these are for dry cold usage only. Something like the Heat 2 Softshell glove would be a better choice if you are expecting colder temperatures or wetter, snowy conditions, although that will stretch your budget an additional $25 or so.
As a budget-friendly photography glove, as a backup photography glove to keep in your car or as a liner glove to wear inside a larger winter glove, the RucPack Professional Tech Glove is a fine, comfortable option.