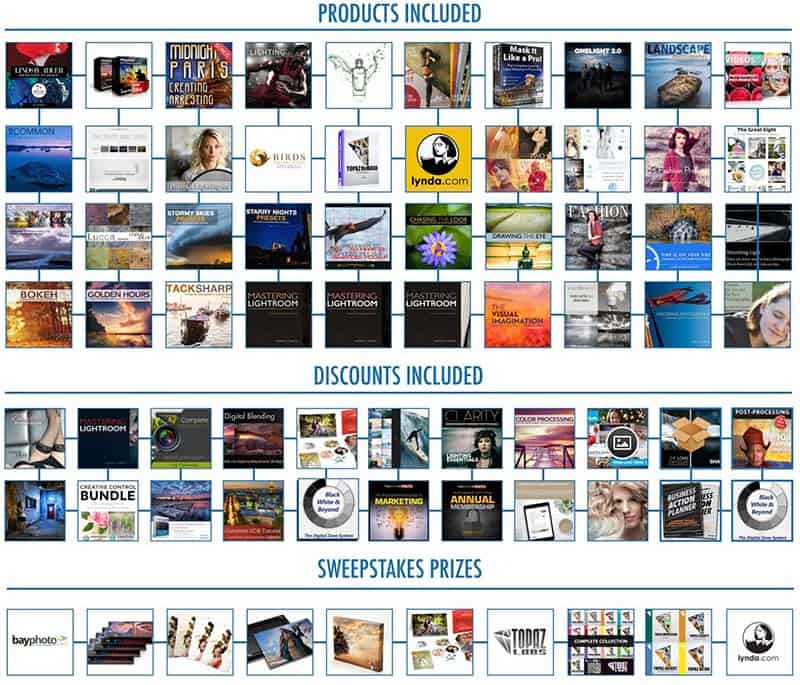 UPDATE: They reached $20,000 for charity in under 12 hours! Incredible!
This week I'm super excited to bring you guys an incredible opportunity to get your hands on a boat load of amazing photography educational content, with a 95% discount! Some of the world's leading photography educators have partnered together to offer this crazy deal for only a few days. We're talking industry leaders like Trey Ratcliff, Zack Arias, David DuChemin, Martin Bailey, Joel Grimes, Gavin Gough…….and many many more.
In total it works out to be over $2000 worth of educational content, all for the fractional price of just $89!
There's no catch, these are all full products!!
Contributing Photographers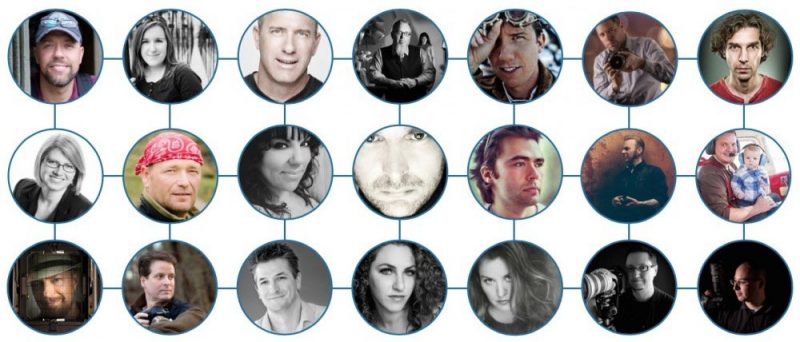 Trey Ratcliff
Joel Grimes
Nicole S Young
Zack Arias
David DuChemin
Gavin Gough
Martin Bailey
Serge Ramelli
James Brandon
Amanda Diaz
Lindsay Adler
Alex Koloskov
Klaus Hermann
Joseph Linaschke
Jessica Drossin
Juan Pons
& many more………
The Products

For a full list of products, you can take a look on this page. I have the full collection of products myself and I've been going through the eBooks, videos and tutorials for the last week or so. There is a staggering amount of content here, enough to keep you very buys for the next year I think!
Here are some picks for my particular favourite products in the bundle, but remember, this is just a small fraction of the items on the list.
Photoshop For Photographers by Serge Ramelli
Midnight In Paris (Bonus Editions) by Trey Ratcliff
Take The Mystery Out Of Lighting by Joel Grimes
Light & Process – Landscape Photography by Nicole S Young
David DuChemin's eBook bundle
Like I said, there's many more products in the bundle, but these are some of my favourite ones so far. The great thing about it is that there's a wide range of topics for all levels of competency and also a variety of photography genres. David DuChemin's thought-provoking writing about creativity is sure to get your mind wandering, while Trey Ratfliff's unique style will have you experimenting with yours in no time. Top it all off with first-class Photoshop lessons from the likes of Gavin Gough and Serge Ramelli, and you've really got the total package.
Raising Money For Charity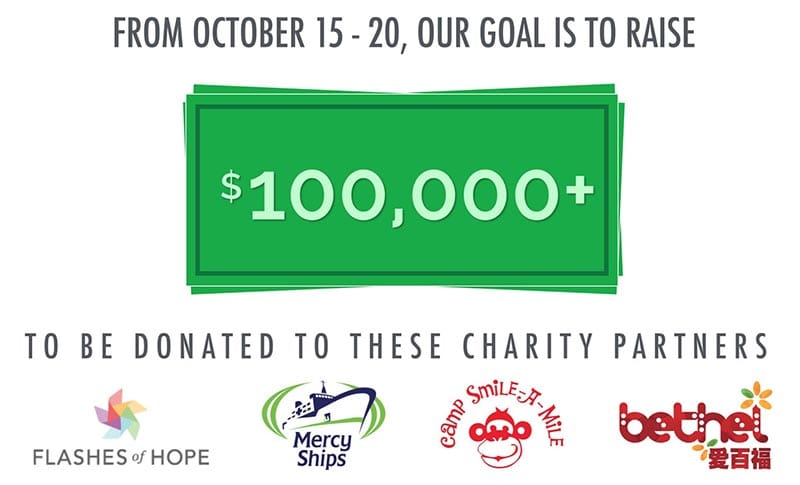 Last time these guys ran a deal like this they collected over $40,000 for charity by giving 10% of each sale to a select number of chose causes. This time round they are aiming MUCH higher! A whopping $100,000 is the goal for charitable collections this time round. Sounds crazy! But I like crazy 🙂 When you complete your order at checkout, you have the option to choose which charity you would like to contribute to, or you can choose to have it split between all the available options. If you are feeling extra generous there's an option to double your donation as well!
Don't Miss This!
You've read this far so I know this has got your attention. There's only a short time left on this deal and I don't want you to miss out. I guarantee this bundle will put a big grin on your face the moment you've purchased it so don't waste time, don't wonder off and accidentally forget about it because it'll be too late and you'll be kicking yourself! Help these guys reach their $100,000 charity target and push your photography to the next level in the process.