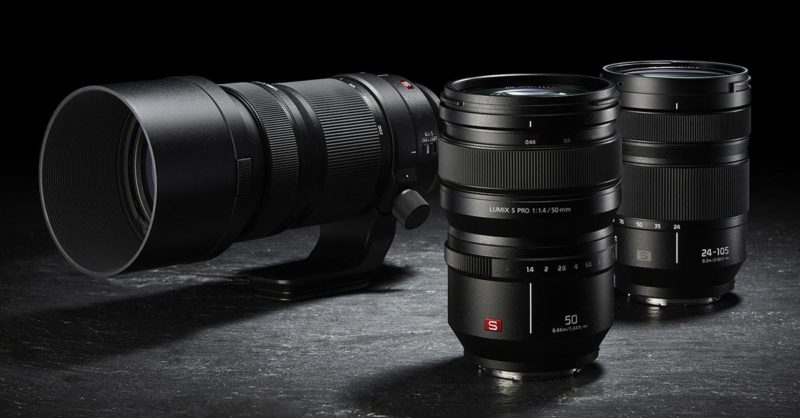 In 2019 Panasonic joined the L-Mount Alliance along with Sigma and Leica to produce their first full-frame mirrorless camera featuring the Leica L-Mount.
Below is a current list of all Panasonic Lumix S lenses and their specifications. All Lumix S lenses feature an L-Mount bayonet for working with L-Mount cameras. That means that these Panasonic lenses will work on all other cameras that have an L-Mount, such as those from Leica and SIgma.
While the selection of Panasonic Lumix S lenses is relatively small at the moment, they have been highly praised in reviews and clearly compete with the top full-frame lenses from any other major brand. Of course if you have an L-Mount camera, you aren't limited to just these Lumix S lenses, so despite the smaller Panasonic lineup, the overall L-Mount lens lineup is actually very large considering how young this L-Mount Alliance is.
Table Notes
The data in the tables can be re-sorted using the arrows in the header. For example you could sort by lens weight, focal length or release date.
Displaying large data tables on mobile devices is tricky. If you are viewing this on a phone, you can touch and scroll horizontally through the additional columns in the table. You'll also have a better experience if you turn your phone horizontally.