This week I'm really excited to introduce everyone to Chase Teron, a new member of the team here on Shutter Muse. Chase is a Canadian environmentalist, traveller, adventurer and photographer who has visited over 25 countries in search of dramatic light and new stories. He's also a brand ambassador for Canon Canada, and a workshop leader through his company, Artica Studios.
Welcome, Chase!
Can you tell us a little bit about your first experiences with photography, and the point at which you realized you wanted to take things more seriously and make this a part of your day-to-day world?
I have always been interested in art (painting/drawing) from a very young age and then my curiosity of photography began around the age of 16 when I was working on my university art portfolio in High School. I only had a Kodak 2MP point and shoot, and I would have to take photos of my subjects or scenes that I was painting. As my art niche narrowed to my other obsession, golf, so did my photography. My interest in photography started to grow as I began photographing my friends golfing at the local golf course. This carried into university where I had a golf scholarship. Even during qualifying rounds and tournaments, in the early morning light or dusk hours I was taking photos of the tame golf course wildlife and the golf scenery rather than focusing on the competition. 
A few years later, now 22 years old, my business school had the opportunity to go on an exchange program in Europe. This is when I then purchased a Panasonic Hybrid DSLR and then went on to shoot nearly 12 countries on full auto with no desire to focus on the technical aspect. Just simply getting out there and focusing on the subject(s), composition, and lighting – the art side of things. While in university I showcased and expressed more and more interest in making photography a serious hobby and potentially a future career. However, the feedback of my immediate network wasn't warm. They all had their well-educated perspectives on the challenging life as making it as a professional photographer.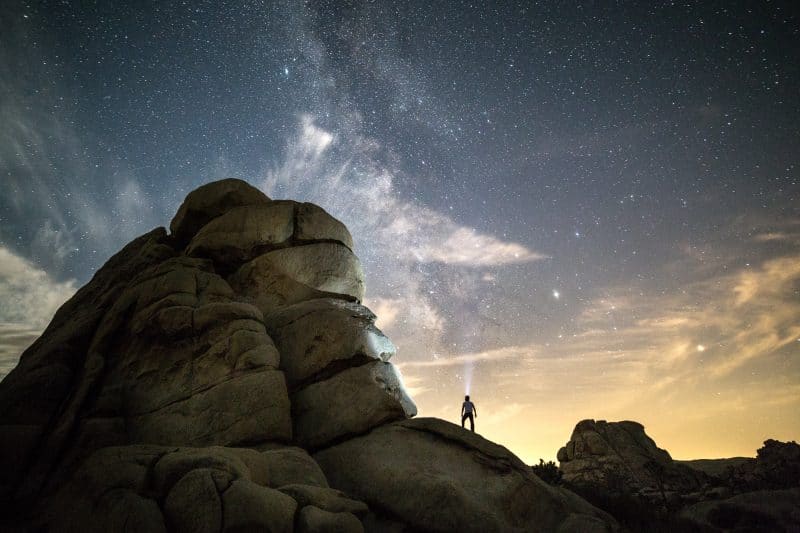 The corporate career began 3 months after graduating and in that time off I went to Southeast Asia, bringing my beginner camera along as I took some very memorable shots and connected with the foreign land and locals. I was obsessed with this tool that was enabling me to connect to anything I wanted; nature, people, places.
During university and the start of my corporate career I had always found a way to be in nature, hiking and camping in and around Banff National Park and to travel when possible. Even if I physically wasn't in those places, that's where my head was. At the age of 25, in 2014, I had accepted a work term in Houston. I was surrounded by a city and no easy escape to the Rockies to get my nature fix.
While in New Orleans one time, I was taking photos with my iPhone and composed a really artistic shot at night of this homeless man sitting on the curb. Light was just hitting the top of his head and cascading down his back, highlighting him with a silver surrounding. I sat down with him and chatted for some time. Then I told my friends at this moment, "I'm selling my car when I return back home Alberta to buy a professional camera because I'm going to become a professional photographer". I had only been doing a corporate job for less than a year and I was fed up with the serious lack of inspiration and purpose. My escape plan had begun! Although this plan wasn't exactly about escaping, but rather preparing and learning everything I could about photography.
I'm now 28, 3.5 years since I first received my Canon 5D Mark III and began teaching myself photography. When I was 24 I wanted to become a National Geographic photographer focusing on adventure, nature, and travel. That was, and still is my goal. My motivation to take photography more seriously comes from many sources and that's how I know that this is what I'm meant to do.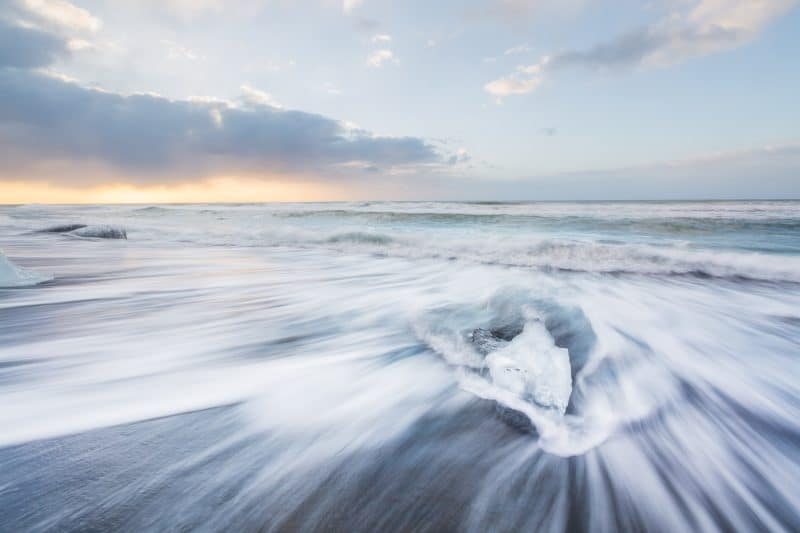 You've obviously got a huge passion for travel having been to over 25 countries. Where did that come from and when did it start?
My passion for travel began before I even started traveling. Researching different landscapes to paint on google and seeing how incredibly diverse our planet is. I have always been obsessed with geography and I started writing down locations to visit at a young age around 12. I traveled throughout the United States and Canada while playing competitive golf and have some surface level travel experiences. Then going on the university business school exchange and having the freedom of 4 days per week where I went to a new country every week, as well as backpacking before and after the semester. I have been putting my money towards gear and travel experiences ever since these first experiences!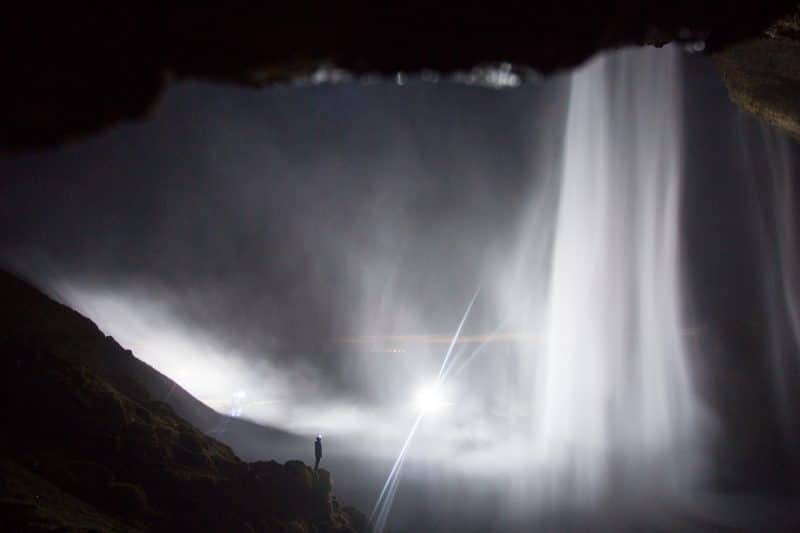 Is there a place you've been to that just really exceeded your expectations? What were you expecting and how did it differ from those expectations?
Greenland is that place. I had an idea of what to expect after doing an ample amount of research about the unique Arctic sea and landscapes. I have always wanted to photograph the Arctic, ever since I started shooting seriously. I was expecting there to be icebergs, small fishing villages, sled dogs, and mountainous landscapes. The icebergs were so much more than a visual spectacle. The ice was anthropomorphic. As we sailed around these giants, the waves crashed in and out to represent the breath of the berg, when they cracked or shifted their voice echoed across the calm seas, and when the ice flipped and broke you felt the pain that it felt.
There was no research that prepared me for this experience, and it is only something you can experience when you are there. The fishing villages and the sled dogs are iconic to the Greenlandic people, but you really cannot imagine how much these people depend on the health of the land, the oceans and the need for predictable climate to survive and thrive. I also expected my portfolio to grow, but I didn't necessarily expect my purpose for photography to narrow and my passion for the Arctic to grow exponentially.
I witnessed climate change first hand by seeing icebergs melt and collapse, glaciers retreat and calve, the icefjord antagonistically push out icebergs to the sea, and also how sensitive these Arctic ecosystems are and the wildlife and the people who depend on them. I also didn't expect to want to return to Greenland immediately after coming home.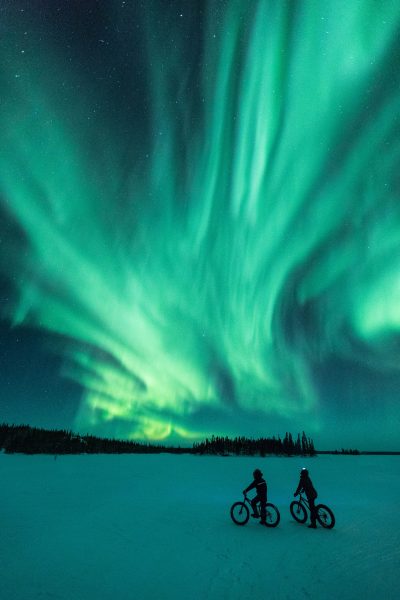 I have a pretty eclectic mix of photography interests myself and I get the sense that you're much the same. I'm happy to spend a week photographing landscapes, but I'm just as happy searching for wildlife for days on end or getting up into the mountains with a pack on my back. 

Do you have a favourite type of photography? Or is it more about collecting experiences for yourself and then documenting those? 
You're exactly right. I would be happy to do that mix on a rotation! My favourite type of photography is adventure with epic landscapes or seascapes. I love shooting landscapes but integrating the human element for a sense of scale is always a fun challenge for unique compositions, and of course you get to document each leg of an experience and piece it together later when you are telling the story. I'm getting more into wildlife photography as I have a huge respect for all animals (being vegan and all!). I think that being able to tell the story of environmental conservation is more powerful when you showcase wildlife as your subject and then work your way back to the land and sea to protect their beautiful habitats. But as you suggested, it's all things nature with the mix of wildlife and the adventure elements.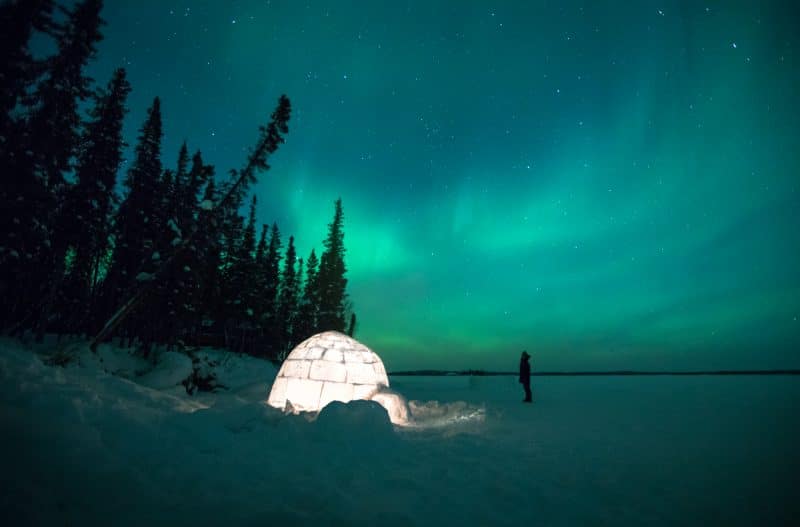 How do you find the time to fit all of this in, whilst also working your job in Toronto? You must be a busy guy!
I start working every day at 7:30am or so and I finish my day job in the evening to then work on photography until midnight some nights and on the weekends. Working on photography and projects is not work for me at all. I'm truly obsessed with the entire process of being a professional photographer. I tend to take on more than I can handle, because I'm curious, I'm passionate and I want to try new experiences. I always like to have a surplus of opportunities then to choose which ones are most aligned with my vision or which are most exciting.
My dream to become a full-time photographer is right around the corner as I'm getting more and more photography work so I'm forcing my way out of that corporate safety net, so to speak! I do a ton of batch work where I'm focused on one thing at a time until it's done then I move on. To be able to travel, I have rolled over my vacation since I've started and I have a healthy amount of vacation time so I plan my trips well in advance. I used to be hiking most weekends but there isn't much around the Toronto area so I stick to learning or editing from the computer and refining my camera techniques.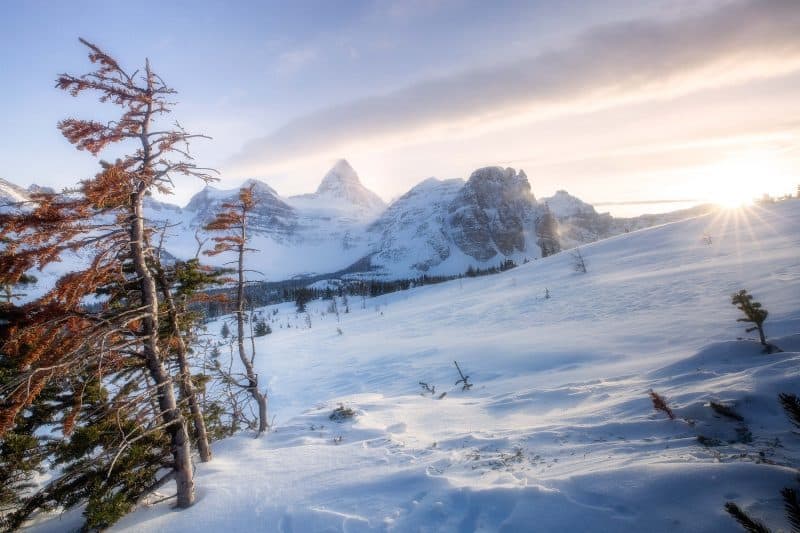 A lot of people dream of quitting the day job and taking on photography full time. I know this is something you're been thinking about, but there's also a lot of benefits to having a job at the beginning, to take some of the pressure off the creative process. Is that something you've found yourself? 
I have no regrets having a day job for the first while of starting photography. If you budget appropriately, you will not be as hesitant to purchase essential camera equipment when you have pushed your current gear to its limits, in addition to having paid vacation days to explore and shoot, and the ability to save money. Photography isn't a cheap hobby, so taking the time to develop a portfolio while you have a day job is a very safe route.
The transition can happen naturally, similar to mine, when the photography jobs start to get traction and when you have to forgo larger opportunities because of your day job. There's absolutely no pressure in the creative process when you stick to your purpose and when money is just a bi-product. The creative process becomes a challenge when you're worried about execution and getting paid. That's why I have saved quite a bit of money to be able to make the plunge. I am a bit more logical than most photographers but I am taking the approach of an entrepreneur and hedging my risks.
Yes! I love this answer. That's a great approach.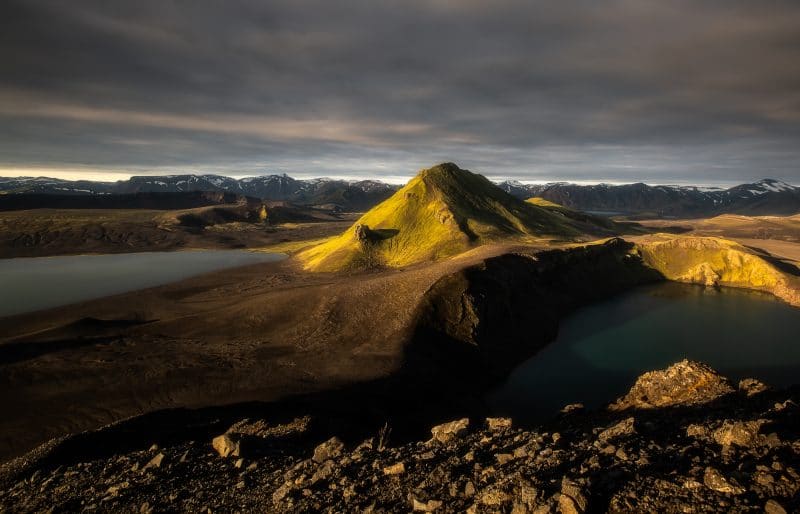 We first me at an Instagram meet-up that you organized in the Rockies, so I know that social media has always been an important part of your adventures into the photographic world. What is it about social media that you enjoy? Are there any elements of it that you don't enjoy, or find frustrating?
I remember that Instameet like it was yesterday! That's actually when I started to understand what social media was about. Getting to meet like-minded people that you wouldn't cross paths with otherwise, or maybe in the distant serendipitous future. Social media is a catalyst for skill development and learning, networking, and exposure. I love how social media has no borders, I love the inspiration and sharing of ideas and I love it for the progression of my learning and development. Social media makes me more creative, by taking popular locations and trying to do something completely different in a popular spot or even by finding brand new spots that no one knows about.
I don't enjoy social media for the idea that you need to be on it a lot for your account to matter. It's the urgent, un-important idea of social media that inhibits our ability to learn and take time to grow at our respective rates to become true experts. I love being in the non-urgent and important quadrant of life, where I'm able to learn and develop at my own pace where I can master a skill and tell stories rather than be distracted by the app. I prefer to showcase the shots that I believe I perfected in that moment, than post just to keep myself relevant in social media. I also don't like the emphasis placed on the amount of followers is equivalent to your skill level. I find a majority of social media users are lazy with camera settings while capturing (poor exposure management, poor lighting), relying on default edits, and thoughtless captions. The idea that you have a massive landscape that have so much intricate detail is being seen by people on a screen that is 3" wide is also comical. However, the exposure is definitely the positive that trumps all.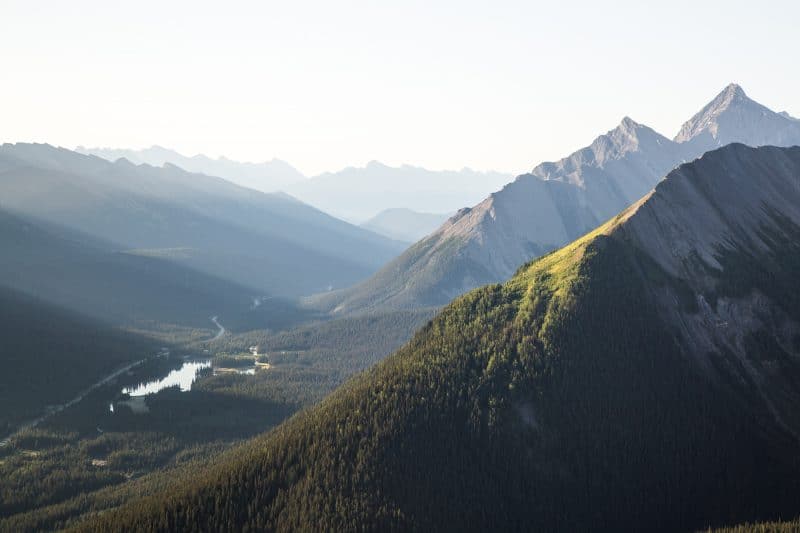 How do you think photographers should be using social channels these days? 
Photographers should be using social channels to showcase their work, their own progression of skill, convey the story behind the image, to only follow positive influencers and people who inspire you, and to connect with people in real life. Photography is a lot easier when you have a network of other photographers. I'm able to pass along jobs to other photographer friends when I can't be in a location and they do the same for me.
Building genuine relationships with social channels should be a focus.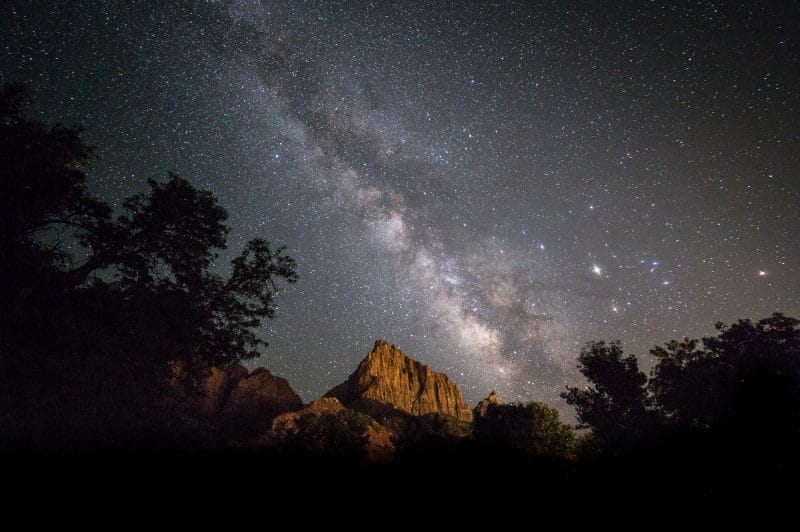 I have noticed that on some of the more popular networks like Twitter and Instagram, some photographers have amassed enormous followings now that might seem daunting for new photographers to see. Do you have any advice for people that are just starting to try and grow a social following, and feeling like they have a mountain to climb?
If you spend a short time on Instagram, you will see just about everyone has thousands upon thousands of followers. It doesn't take long for anyone to see that and for sure the initial reaction is to be intimidated. But the thing to remember is that building a following of 1,000 true followers who respect the quality of your work, engage with you and understand your vision is the first path to becoming a full time photographer.
There's no limit on how many full time photographers there can be, so respect the process of progressive learning and patience. Followers will come in time, and it's best not to set expectations and continue to produce quality, unique work. A lot of individuals who have the mass followings on Instagram started when Instagram started so they often take 2-3 years to build a substantial following posting every day.
I just restarted my Instagram from my old account which had 30K followers, to my new account @Chase.Teron which has just over 1,500 right now. That wasn't easy, but it was necessary when my account had no growth for over 2 years. I decided my account had been soft blocked for some reason. I'm not scared to start from scratch because I believe in my vision, my focus, and I have a ton of cool projects in the works. I don't rely on Instagram to push my account or suggest it (those massive accounts get that support) but rather push myself to create innovative projects to then have people find me on social media after. Never aspire to be a social media person if you want to be taken seriously as a photographer. Social media should be a bi-product of great work elsewhere, then when you have a larger following you can leverage it to get more opportunities but initially you must create your own opportunities.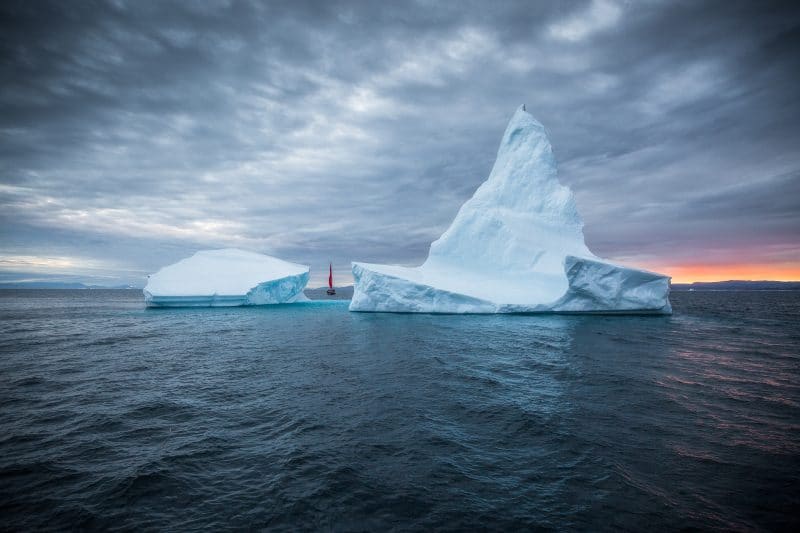 What's next for you? Any trips or workshops coming up on the horizon?
My girlfriend and photography partner, Jenni, and I are headed to Alberta and British Columbia in July to do some backcountry hiking in Kananaskis, Jasper, Whistler and then heading over to Vancouver Island to hike and camp along the West Coast Trail and around Tofino.
In August, I have a workshop where I'm teaching for Natural World Safaris in Svalbard. We will be sailing around the Svalbard Archipelago while photographing Polar Bears and Arctic land and seascapes. More information is available here and at the moment there are 6 spots available.
In September, we are heading to Greenland, this time in the Northern and Southern Region to sail, hike and camp while Jenni and I film and produce our documentary with a team of 6 International strangers that we have brought together on this project. The first half of the trip is filming and photographing a first ascent, then searching for Polar Bears on the Northwest side of Greenland near Baffin Island and then sailing and hiking in the incredible fjords in the South tip of Greenland. In August and September 2019, we have our 4 workshop dates in West and South Greenland and you can send your email to get the upcoming trip info coming out soon!
In November, we have our photography adventure workshop called "Orcas and Auroras" where we will be snorkeling with Orcas as they are on their annual herring run in the Arctic of Northern Norway. There are 2 spots available for the first tour November 2-7th and the second tour November 8-13th has one spot left. More information is here.
Jenni and I are running Free Toronto Photography Workshops once a month, each month partnering with @Free and @TheCreatorClass which has been a fun project to build a community of photographers in Toronto. There's a lot of talent in this city and people who want to learn, so we decided to put together our own workshops to give back.
Chase, thank you so much for the detailed answers and time you spent on this with me. I think this is such an inspirational story you're telling, and your approach to the learning process, and the general process of becoming a photographer is just awesome. We're excited to showcase your projects on the site, and tag along with you on your journey into the photography world! – Dan Carr