I was recently making some updates to my underwater photo kit when I discovered, thanks to someone at Aquatech no less, that there is a very clever way to save money if you're thinking of buying the Elite II underwater housing for your camera.
Aquatech housings are available in three different types, although in this post I'm just going to be talking about two of them because the EVO housing is only for the 1DX Mark III and is a very different beast. In this post, I'll be talking about the Base II and the Elite II housings.
What's the difference between Base II and Elite II?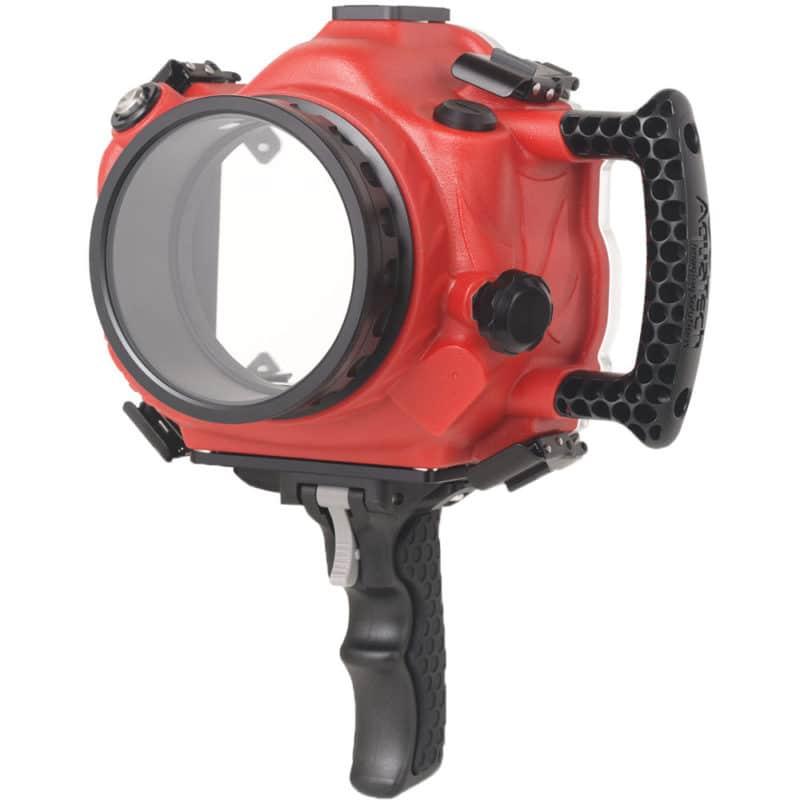 The actual housing of the Base and Elite models is identical except that the Base is red and the Elite is blue. The difference in functionality all comes down to the back plate. Base II housings do not have any controls on them, so all camera settings need to be set before you enter the water. With the Elite II housings, the back plate has many controls on it to make in-the-water adjustments.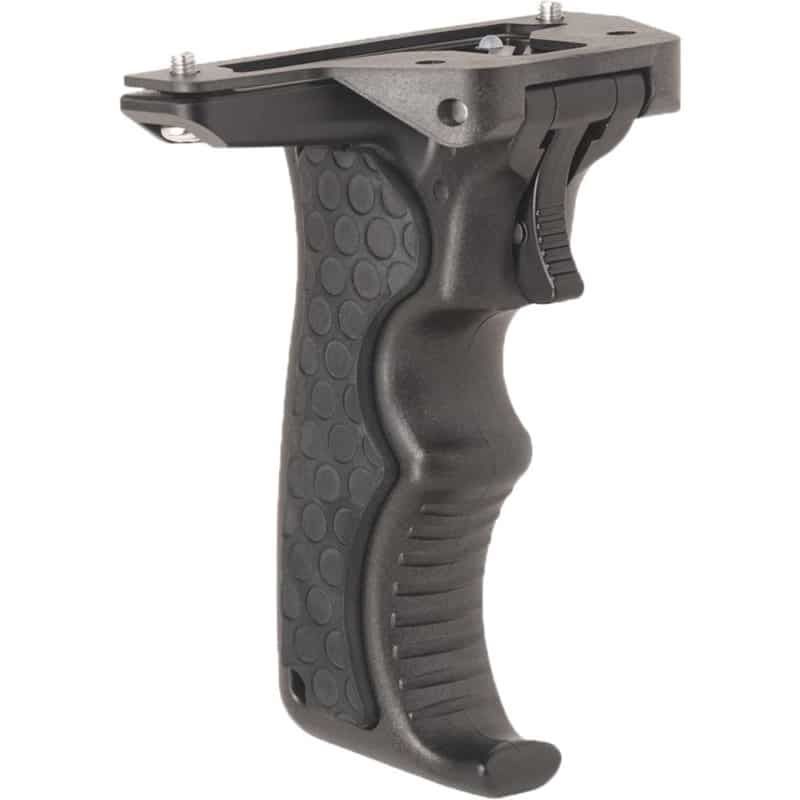 Elite II housings are sold on their own. You just get the housing + back plate and the price of this is $1695
Base II housings are only sold in a kit that also includes the useful M3 Pistol Grip (worth $199) and a P-65 flat port (worth $245). The price of a Base II kit is $999.
Here's the trick to get the deal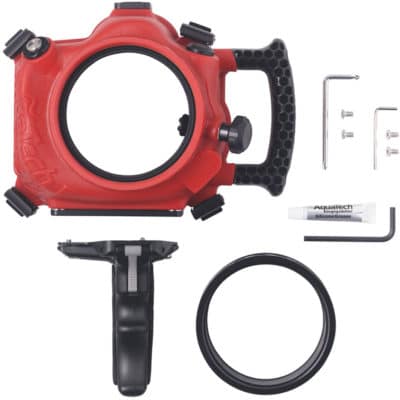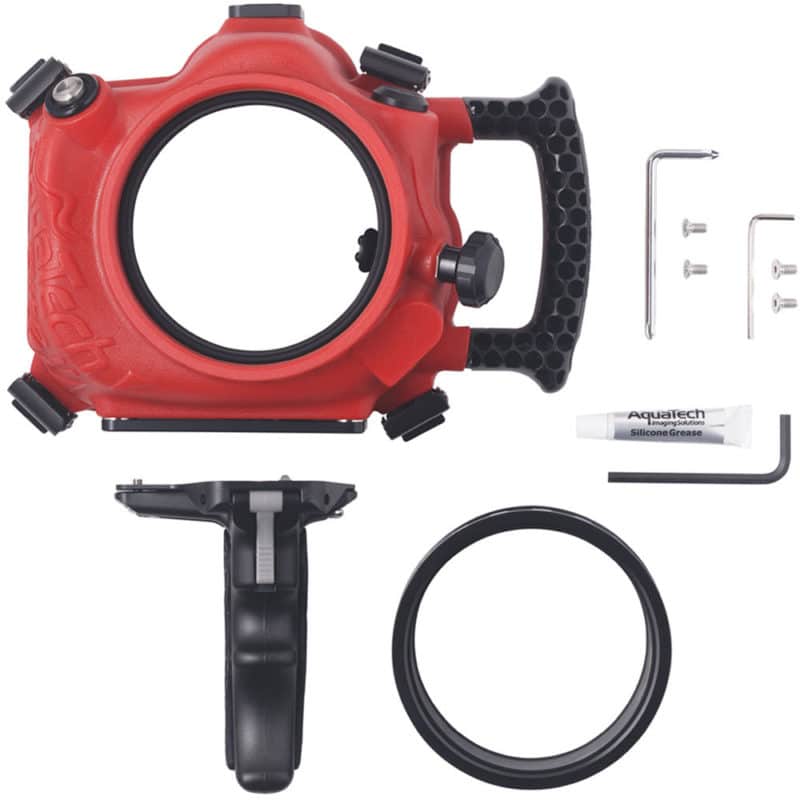 If you just want a Base II kit then $999 is already a great price. But this is all about saving money when buying an Elite II housing. For this, there's something else you need to know: Aquatech also sell Conversion Kits that allow you to upgrade from a Base housing to an Elite housing. They can also be used to adapt your existing housing to a new camera, should you change models or brands. These conversion kits cost $795 and are available directly from Aquatech.
So, if you really only want the Elite II housing, you could go right ahead and pay $1695 for it, but there is a much better way to do this.
Buy a Base II housing for $999 and then buy a conversion kit for $795 for a total of $1794.
This conversion kit will give you the backplate from an Elite II housing, and you can put that on your red Base II housing. Yes, your "Elite II" will now be red and not blue, but aside from that, it's identical. Most importantly, you will also get the M3 pistol grip and the P-65 port, all for only $99 more then if you had bought the Elite II housing. That's $450 worth of stuff for only $99. Awesome, right? If the P-65 port doesn't work for your lenses, just sell it and easily recoup more than that $99 deficit. You'll still be left with what is essentially a free pistol grip, an accessory that most people buy anyway.
You'll also be left with a spare blank backplate for your housing, which could come in handy as an emergency spare, or a fun project for your own conversion. I myself am planning to use this spare backplate to add a 3rd party waterproof ethernet connection port for underwater remote control of my Sony a9 II. I had wanted to do this project anyway and thought that it would likely mean purchasing a blank backplate from Aquatech at the cost of several hundred dollars, so this is another huge money saver, for me at least.
I was very pleased to discover this trick and take advantage of it myself, so hopefully, a few other people will read this and find it useful too.