Macphun's Luminar photo editor has become a fast favourite with me which is why I've been busy working on tutorials for it recently. Luminar 2018 launched to the public last week, but I've been using it for a couple of months and I'm totally in love with the experience. In the run up to the launch, there was an excellent pre-order special which I told you guys about, but now they're back with a quick Black Friday special as well, for those that missed out last week.
Luminar 2018 offers everything a modern photographer needs for photo editing, including new filters powered by artificial intelligence, major speed improvements, a dedicated RAW develop module and a forthcoming in 2018; digital asset management platform which will be a free upgrade when its launched.
Black Friday Luminar Pricing (USD)
Current users of Luminar may upgrade at a Black Friday price of $49 ($39 if you also apply the coupon code ShutterMuse10)
New users can purchase Luminar 2018 for $69 ($59 if you also apply the coupon code ShutterMuse10)
A collection of bonuses will also be included with every purchase. See below, and note that those who already pre-ordered Luminar 2018 and have it already will get these bonuses for free so you don't feel like you missed out. Can't say fairer than that.
Free Bonuses
The Ultra-Wide Landscape eBook by Ian Plant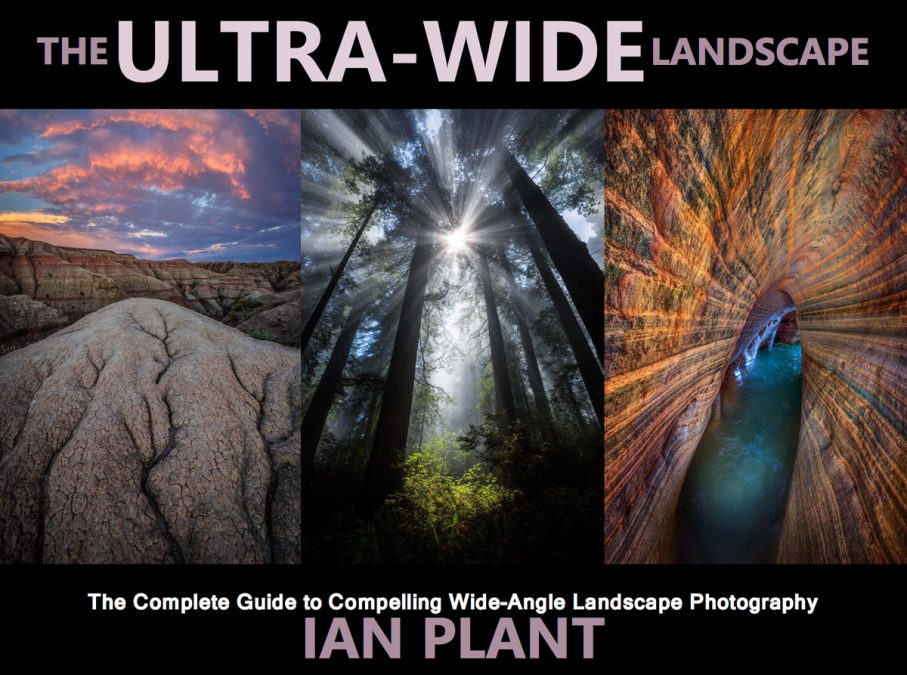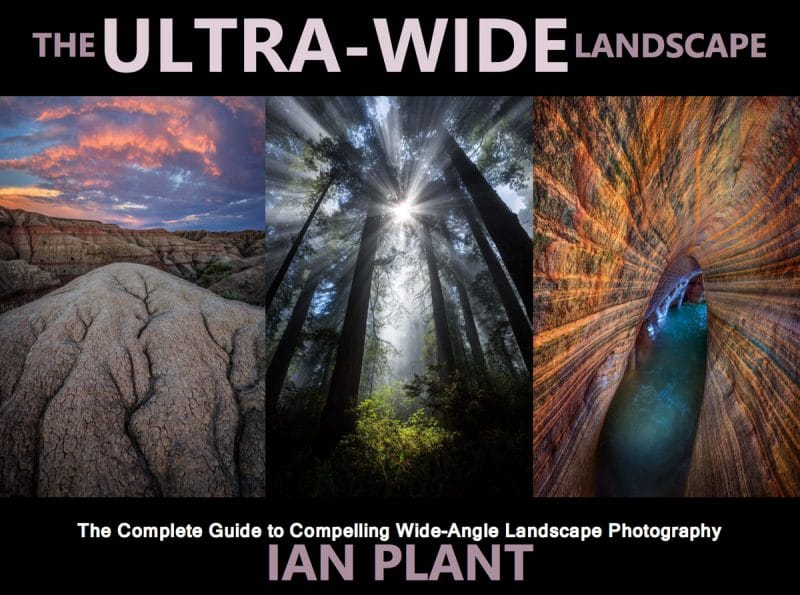 A 70-page eBook by Ian Plant detailing his techniques for producing stunning ultra-wide landscape images. Ian happens to be a big fan of the Canon 11-24mm lens that I wrote about a couple of days ago, and I really enjoyed reading this book over the last few days!
Aerial Photo & Video Tutorial by Matt Granger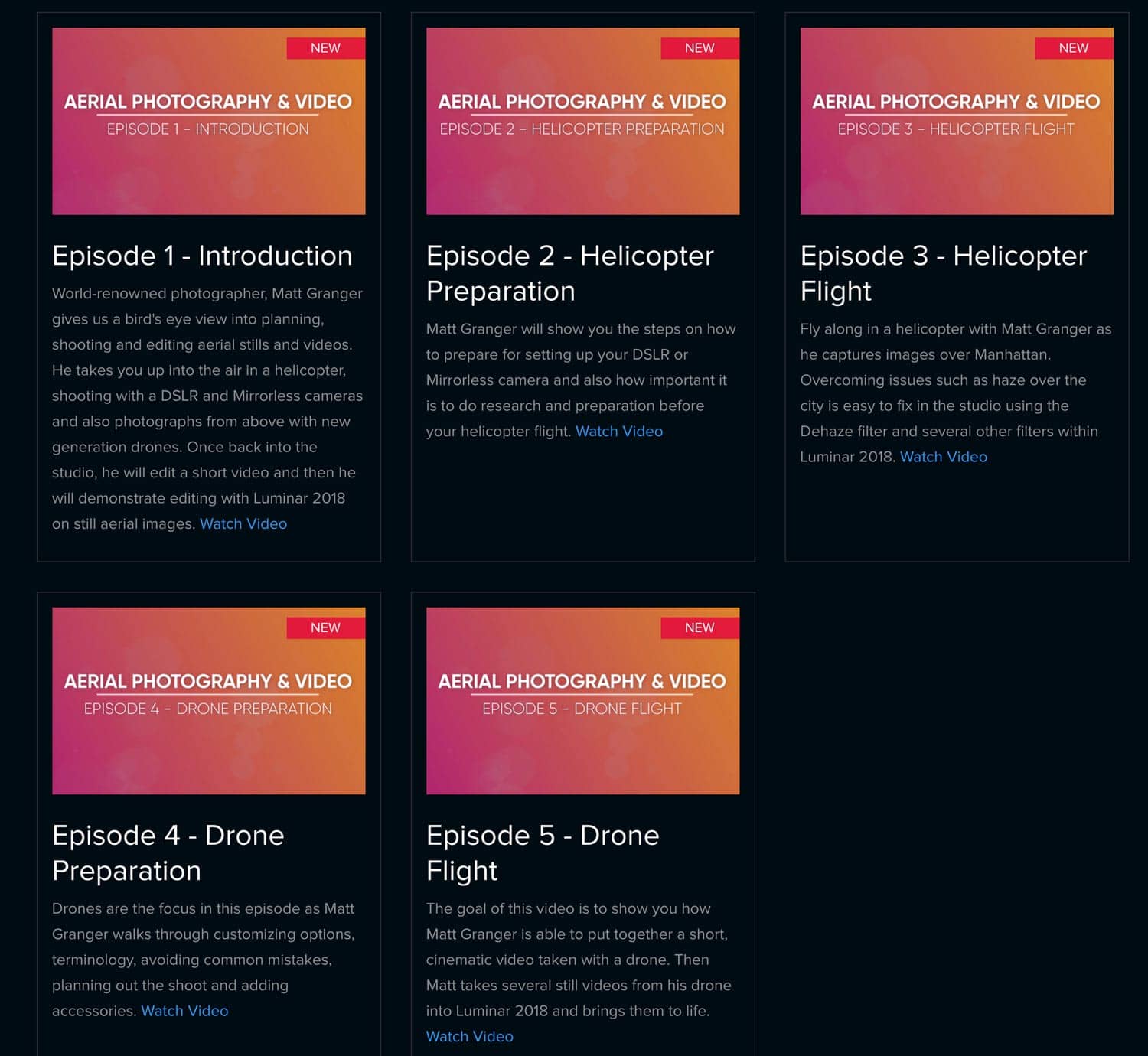 Matt Granger presents a 5-part video series on aerial photography using both a helicopter and a drone. Go on location with Matt as he flies over Manhattan to capture stunning aerial images, and then processes them in Luminar 2018.
1. The introduction.
In this original series, professional photographer and photo educator Matt Granger will teach you about 
aerial
 photography and videography – how to capture great images and enhance them with editing.
2. Helicopter Planning
In this video, Matt talks you through the crucial planning and research steps that will ensure a successful flight and powerful images.
3. Helicopter Flight
Here we put all the planning into practice, as Matt takes you on a flight over Manhattan, New York. He talks you through the gear, how he adjusts his plans and works with the pilot to get the shots. Then he takes you back in studio to edit the shots in Luminar 2018.
4. Drone flight Planning
In this episode Matt focuses on capturing storytelling video footage, and epic still images, using a drone. He talks through settings, accessories and techniques for best results.
5. Drone Flight
Matt finally takes you along for a complete drone flight, showing the clips recorded and edits them together into a strong montage, and shows how to enhance drone stills to get the most from the small sensor.
Creative Look LUTs Collection for use in Luminar 2018
Luminar 2018 added the ability to use LUTs, which are similar to a presets in that they alter the look of your image based on changes to specific colours. If you buy Luminar with the Black Friday bundle, you'll get 10 free LUTs to apply looks to your images, such as "Bleach Bypass" and "Blue Hipster".
Here's a pair of sample image that I ran through Luminar myself and applied two of the LUTs – Bleach Bypass and 1975:
A Pack of Urban presets from Contrastly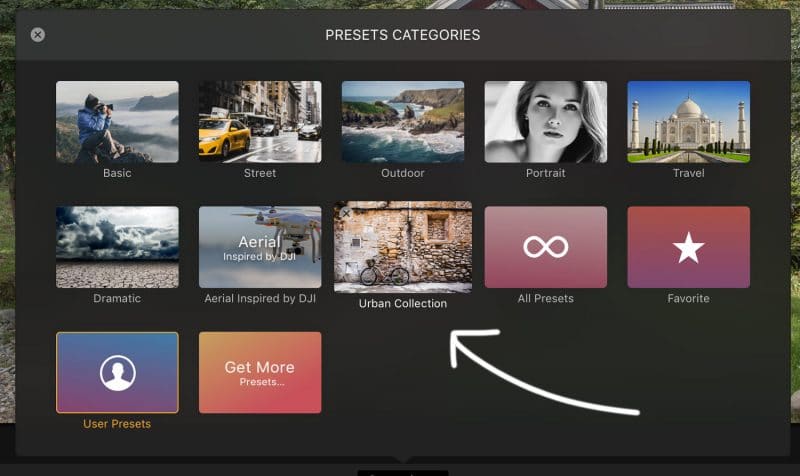 In Luminar, presets are a bit more complex than the LUTs because a preset doesn't just adjust the colour values, it also loads specific editing tools and applies adjustments to those. If yo purchase the Black Friday Luminar bundle, you'll also be getting a bundle pack called Urban, which has been designed by preset masters, Contrastly. Simply load the entire preset bundle into Luminar, it's just one single file, and you'll get a new section in your preset panel which has a whopping 25 new presets in it that are perfect for urban landscapes!
Here's a nice vibrant city shot that I created with one of these urban presets:
Aurora HDR Savings Too!

I mainly wanted to talk about Luminar today because I have a mild obsession with it right now, but for anyone that has been thinking about getting Macphun's excellent HDR program, Aurora HDR, that's also on sale this week. You can find the details about that special deal right here.