First announced over a year ago, Nikon's new 500mm f/5.6E PF lens has been in short supply, particularly here in Canada. So I was thrilled when Nikon Professional Services advised me that the lens was finally in their professional loaner pool and ready to take for a test drive.
The 500mm f/5.6 PF is just the second lens in Nikon's 'PF' lineup, following the 300mm f/4 PF. The new acronym stands for Phase Fresnel (pronounced fruh-nell, not frez-nell like I'd been saying it – oops, thanks, internet!). Fresnel lenses work like the glass in a lighthouse or theatre spotlight, using a series of diffractive ridges to direct and focus light efficiently, making it possible to design lenses that use less elements. In Nikon's case, the PF element replaces several elements that would normally be required to correct for chromatic aberration, resulting in a lens that's both shorter and lighter than any non-PF equivalent.
While the 500mm f/5.6 PF is far from 'cheap' at $4,699 CAD ($3600USD), it's certainly an interesting and intriguing alternative to beasts like the traditional 500mm f/4 that comes in at an eye-watering $12,899 CAD or the budget-friendly $1,799 CAD Nikon 200-500mm f/5.6 super zoom. I don't own the former, but the 200-500mm has been my go-to wildlife and general-use long lens for a while now, so it will feature prominently in my reflections on the 500mm PF.
I know lots of folks might be wondering just how this lens stacks up against some alternatives or mainstays in their camera bags, so I made a point of capturing an image of the lens below – it's on the left, beside my 200-500mm f/5.6 in the back and 70-200mm f/2.8E on the right. You can see that it falls right in between the two, and notably, that's with the 200-500mm set at 200mm. That lens extends significantly when at its maximum 500mm reach.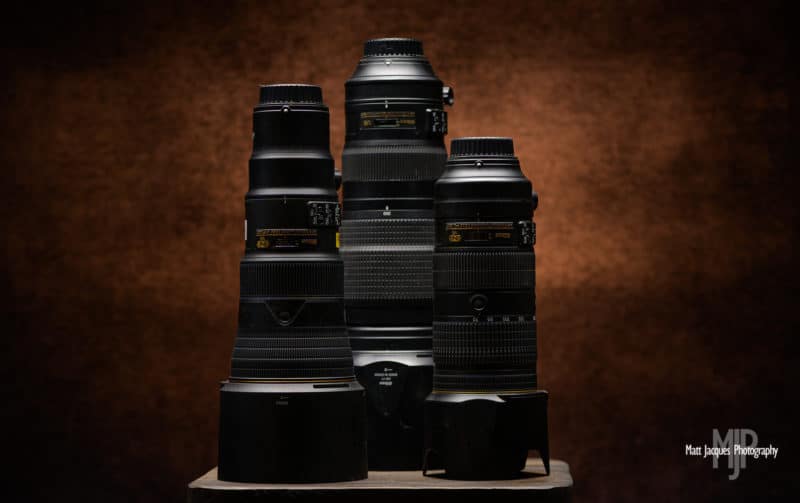 Impressively, compared to the 200-500mm that weighs in at 2300g or 5.1lbs, the 500mm PF is a svelte 1460g or 3.2lbs. That's nearly a full kilo or just under two pounds of weight savings. For reference, that's like removing almost exactly the weight of the 860g D500 that many would tend to pair up with these lenses. Relief!
| | | | |
| --- | --- | --- | --- |
| | 500mm f/5.6 PF | 200-500mm f/5.6 | 70-200mm f/2.8E |
| Length | 237mm | 267.5mm | 202.5mm |
| Weight | 1460g (3lb 3.5oz) | 2300g (5lb 1.2oz) | 1430g (3lb 2.5oz) |
| Filter diameter | 95mm | 95mm | 77mm |
| Minimum focus distance | 3m (9.8ft) | 2.2m (7.2ft) | 1.1m (3.6ft) |
While the image above and the official spec sheet dimensions tell a story, it's not until you hold the lens in your hand that you fully appreciate just what kind of sorcery is going on with the PF design. The lens is remarkably light, well-balanced, and is essentially as hand-holdable as the 70-200mm in almost any circumstance I could imagine.
It packs readily into almost any camera bag, even with the lens hood on, and sat effortlessly on my hip when slung over my shoulder messenger-style (using a Peak Design slide strap), even on long walkabouts. Carrying my 200-500mm in a similar manner is certainly do-able, but always feels a tad bulky with the extra length and mass swinging around, and is certainly more conspicuous.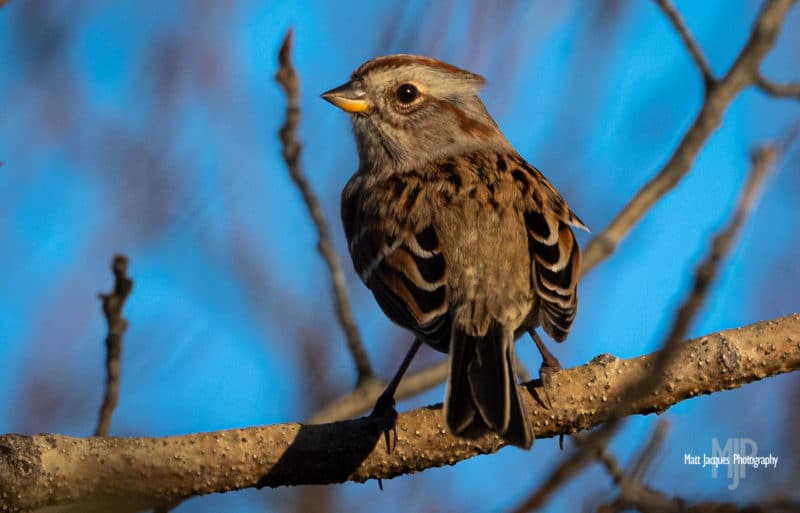 For two and a half times the price and jettisoning the zoom ability, I had already expected the lens to pack some clear ergonomic advantages over the 200-500mm, but I was definitely surprised by just how night and day the handling turned out to be.
Performance-wise, the 500mm PF more than holds its own, too. Autofocus proved to be super-snappy in my experience, especially if I'd switched the focus limiter on to reduce potential hunting. This held up whether I was shooting with the D500, or my Z6 which I tried out as well.
When the focus is nailed, sharpness is impeccable. Unfortunately, I did find some focus quirks that are likely about shooting conditions and not necessarily a specific issue with the lens itself. Not unlike issues I've seen with my 200-500mm, I found that close to medium focus distance sharpness is usually spectacular, however once subjects fell near the infinity range, focus became inconsistent at times – even when the camera would lock on and confirm focus.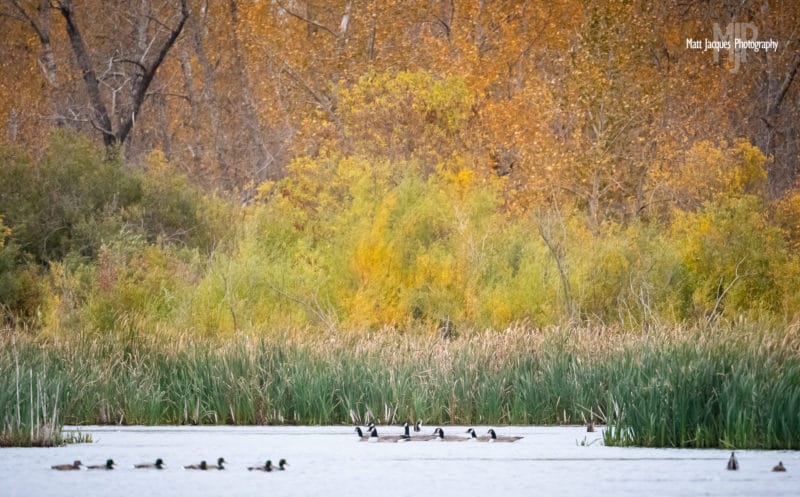 Thanks to my limited time with the lens, I wasn't able to fully get to the bottom of the issue, but I strongly suspect what I was seeing could be largely accounted for by thermal distortion and/or atmospheric haze. When shooting a 500mm lens on the D500 (750mm equivalent) at infinity focus, the extremely narrow angle of view compresses and concentrates any anomalies in the air between you and your subject. This is not unlike the illusion of water hovering above a scorching stretch of pavement, but is less visible through the viewfinder and can occur in many different circumstances, even over ice/snow.
Ultimately the issue only popped up a few times, but I feel it's worth noting that perfect sharpness isn't always guaranteed just because you spent big bucks on a new lens. For a bit more in-depth explanation of the issue, here's a great video from Steve Perry:
With that technical aside out of the way, I found no other handling or performance issues to nit pick with the lens. Even with my 1.4x teleconverter attached, I found the lens a breeze to shoot with and focusing remained snappy as long as there was suitable light. While 1.4x turns both the 500mm PF and my 200-500mm f/5.6 into 700mm f/8 equivalents (or 1050mm f/8 when mounted to the D500), I noticed that the 500mm PF manages to retain its focus speed and sharpness much better.
The 500mm PF also produced images that maintain that incredible sharpness very well across the entire frame, and manages to do this even at the maximum f/5.6 aperture setting, with minimal light fall-off or vignetting. I typically add some degree of vignetting to many of my images in Lightroom, but for the same reasons we shoot RAW (you're shooting RAW, right?), it's ideal to have as neutral of an image, optically-speaking, to serve as a blank canvas before applying any creative touches.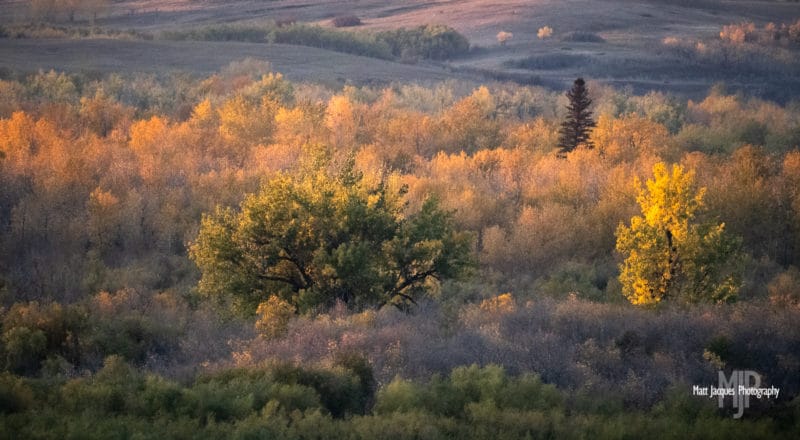 While the lens is most certainly geared toward capturing fast-action whether it be wildlife or sports, I think it's worth pointing out as I had in my initial Nikon 200-500mm f/5.6 review, that super telephoto lenses can be incredibly flexible tools too. The field compression that goes along with a focal length of 500mm allows for 'flattened' landscape shots that can collapse a deep, distant scene in to a study of textures and form. This same compression is desirable and flattering for portrait photography too, although my only subjects during this test period ended up being of the four-legged variety.
The magnification factor that comes along with a supertelephoto lens can also be great for exploring small worlds, and can serve as a quasi-macro lens. While the minimum focus distance isn't quite as stellar as that of the 200-500mm, it's still possible to play around and create interesting images like the frozen-world 'landscape' below. This image also shows off the smooth bokeh of the 500mm PF, which is also qualitatively more pleasing than what's possible with the 200-500mm.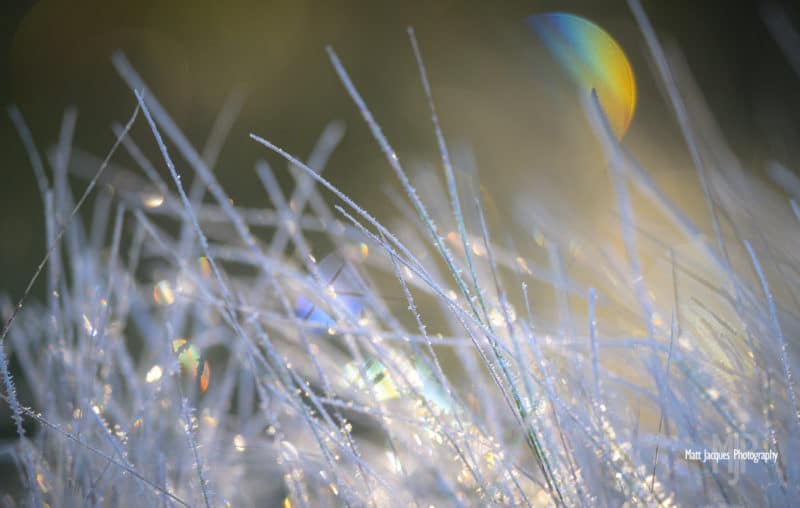 My time with the lens was limited, but the 500mm PF's appealing qualities didn't take long to jump out. It focuses quickly, produces razor-sharp images, and is remarkably flexible for a 'niche' prime lens. All of that is, and should, be expected from a pro-calibre lens with a similarly 'pro' price tag.
But the real star of the show here remains the magic that's enabled by the phase fresnel lens design. It's a complete game-changer to have this length and quality of lens that is also so easily packable, and hand-holdable. That alone with be worth the price of admission for many, and I know I'll be trying to find a way to add it to my kit as soon as possible.
It will be really interesting to see what else Nikon is able to do with their PF technology as they add more to the lineup, and especially whether the designation will find its way over to the z-mount world as well.