Canon makes four different EF-EOS R mount adapters that allow you to use EF and EF-S lenses on EOS R mirrorless cameras. Two of these adapters, the Drop-In CPL Adapter and the Drop-In Variable ND adapter, are essentially the same adapter but with different drop-in filters supplied with them.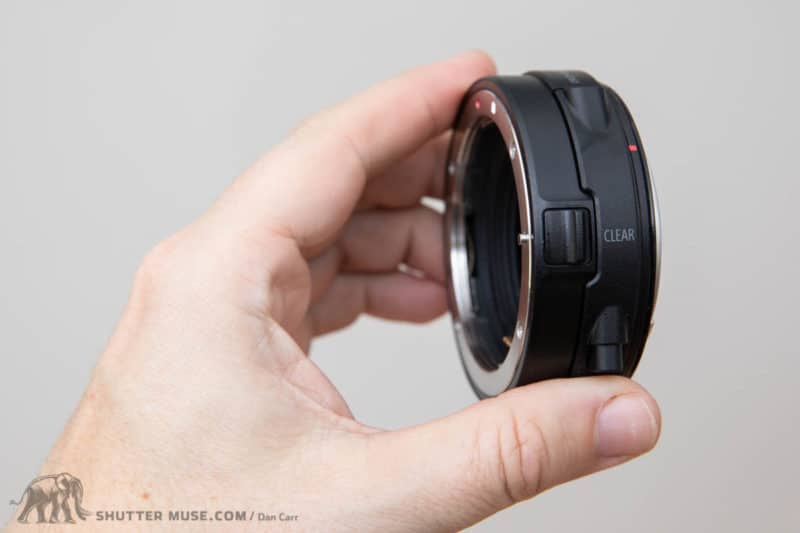 The circular polarizer and the variable ND filters are nice to have as lens mount adapter options, but if you own one of those and simply want to use the adapter without the effects of those filters ,you have two choices:
Firstly you can simply buy a second adapter, with the simplest standard adapter, the EF-EOS R Mount Adapter being $99.
Secondly, you can buy the Canon Drop-In Clear Filter A which is the subject of this quick review. The clear filter is simply a plane glass filter that slots into the adapter once you have removed the CPL or variable ND. Without sliding in the clear filter, there would be a large gap in the side of the mount adapter which would mess up the exposure of all your photos, so something must be put into that slot.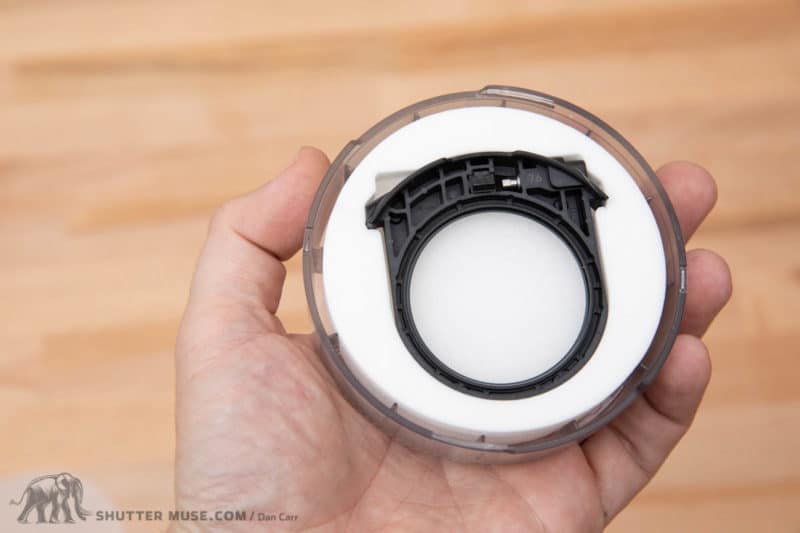 The Clear Filter A costs $129, which is pretty steep for a blank glass filter. Especially when you consider the lesser $99 cost of the regular mount adapter! For this reason, I don't see too many people buying the Clear Filter, and I think most will be satisfied with saving a few dollars and simply swapping the mount adapters around entirely.
Where you might not want to do this is in dusty or sandy landscapes. Removal of the mount adapter leaves the camera's sensor more vulnerable to dust and dirt. If you plan on taking a trip to the beach or the desert, it might be better to be swapping out the drop-in filters instead, and sucking up the additional $30 cost. Of course there is also a marginal weight saving to be considered, if you buy this Clear Filter instead of a second mount adapter.
In my testing of the clear filter, I noticed no colour cast or difference in sharpness when the filter is used. That's good news, and now it'll just be down to you as to whether it's worth buying the clear filter or a second, standard mount adapter for a few bucks less.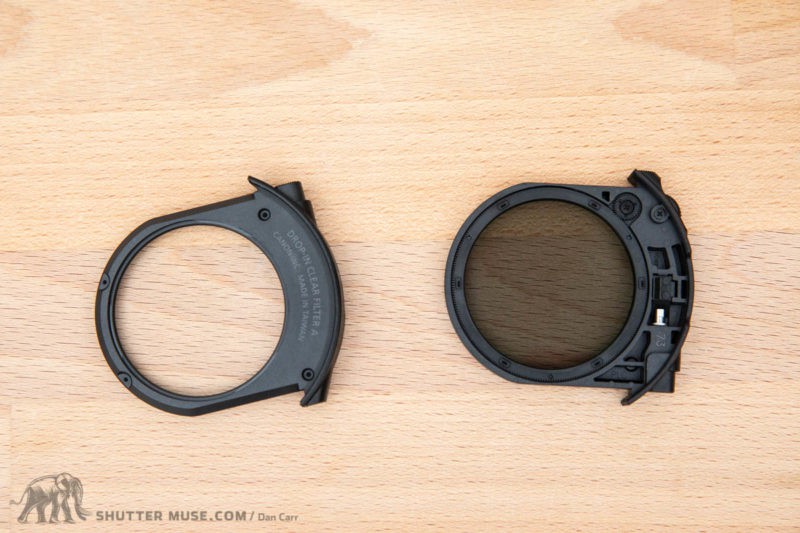 Where to buy
As always, it's greatly appreciated when you use our links to make your purchases. We may make a small commission when you do this and it helps us bring you more content in the future. The adapter can be purchased at: