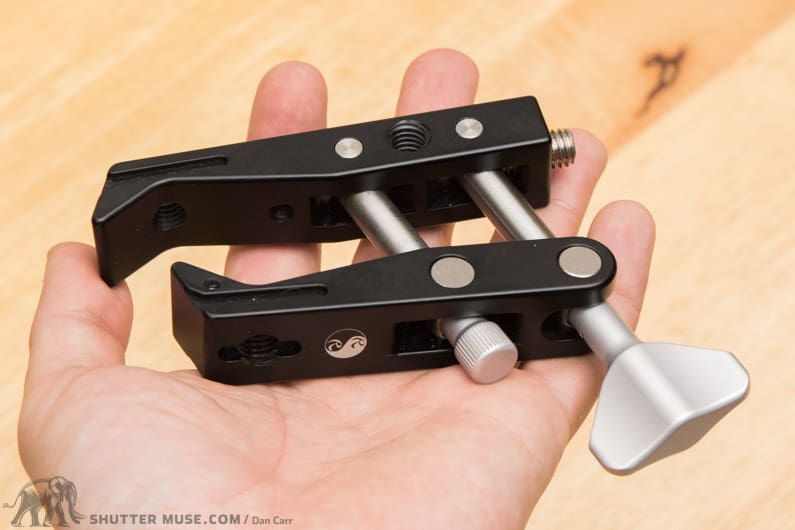 NOTE: The Safari clamp has been slightly redesigned and also renamed as the Multi-Clamp. There isn't a whole lot of difference between the old and new, so everything I state in this review is still relevant, but also make sure you check the RRS page to see slightly physical changes.
NOTE 2: When I first reviewed the Safari Clamp, I used the BH-25 ball head with it. Since then, RRS launched the BC-18 MicroBall, which I think is far better suited as a pairing with the new Multi Clamp. I no longer use the BH-25, and have switched entirely to the BC-18 for use with clamps and tabletop tripods. The BC-18 is smaller, cheaper, lighter and actually holds heavier weights without creeping.
Every now and again, you stumble upon an accessory that you know right away is destined to be with you for your whole career. The Really Right Stuff Safari Clamp is just such an accessory. I saw Andy Biggs talking about these when the RRS Safari rig was first launched some years ago, but it was part of a Safari Package for holding a monopod in a safari vehicle. Whilst that system works very well, at the time I didn't really appreciate or consider the many other purposes that this clamp could be used for. Then I saw Elia Locardi using one to clamp a second camera to his tripod and I realized how strong they must be!
The more I travel, the more places I encounter the dreaded "No Tripods" sign these days, so a small but versatile support solution would be very welcome. I already have one of the small BH-25 ball heads from RRS, so I grabbed a Safari clamp to check it out.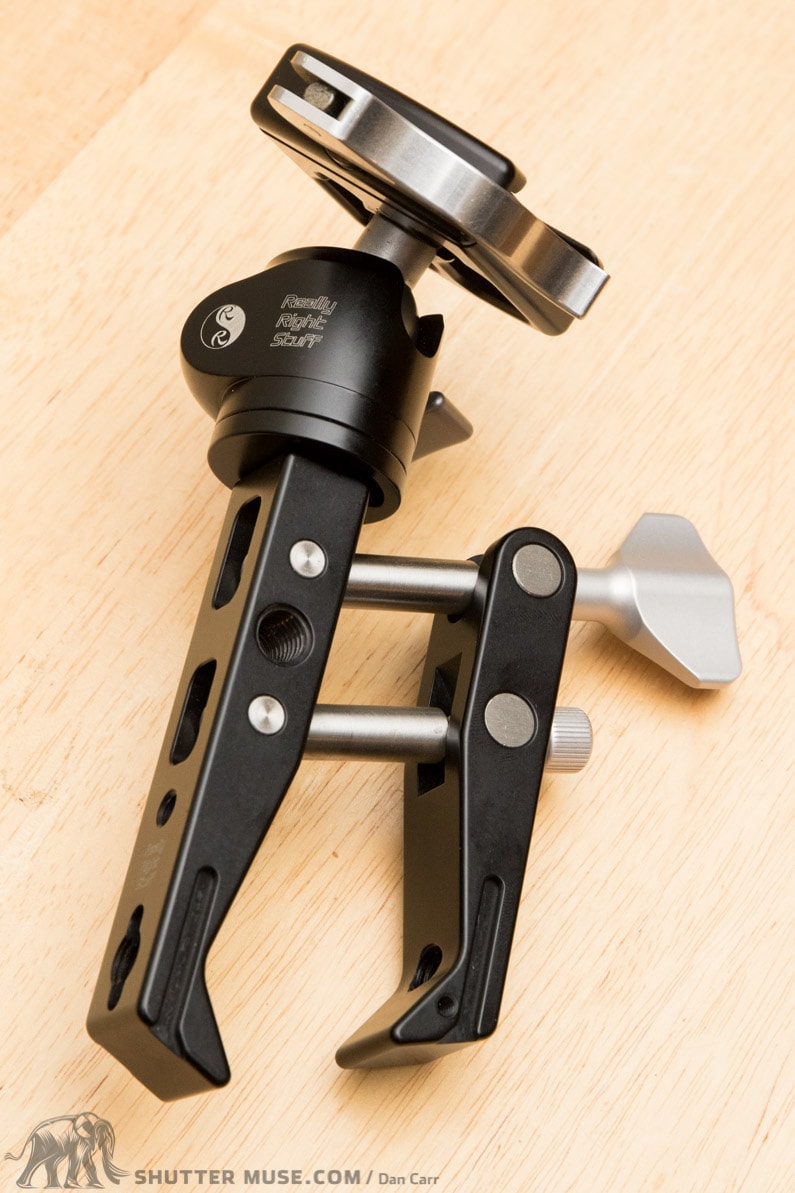 As with all RRS gear, it's beautifully machined, to the point where you just want to hold it for a few minutes when you first open the box. I don't know…maybe that's a guy thing 🙂 Or maybe it's just me and my engineering background! But dang if this thing isn't beautiful. I have some Manfrotto Super Clamps that I've used to mount cameras to things in the past, but those are hugely heavy and extremely bulky. The Safari Clamp can be slipped into a pocket and forgotten about for the day until needed. The clever jaw deign also means that you can clamp onto a much larger range of surface widths than any other clamp I've seen (see photos at bottom of page), and when you do clamp, it is solid!
At $120 for the clamp, and a further $110 for this particular mini ball head, it's not a cheap solution, but as far as I'm concerned, it is well worth the money for such machined quality. Since I first wrote this review, RRS have also added a new Microball head which is actually an even better paring with the clamp, and they sell the two as a package called the Travel Clamp. I now use this head instead of the BH-25 because it is smaller, lighter and actually holds an heavier load!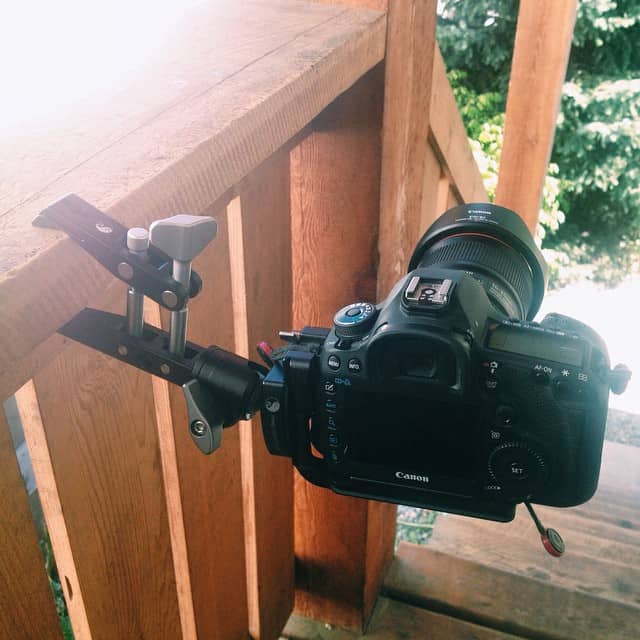 As you can see in these quick photos, I was able to clamp a Canon 5D Mark III and a 16-35mm f/4 L IS with no trouble. That's not an inconsiderable weight! Especially with the RRS L-Bracket on there! Of course, you could also use this to mount small cameras like GoPros, or any kind of strobe for remote flash photos. I've also used it to clamp a video camera to the front of a Kayak, and a second DSLR to my tripod to capture two different focal lengths of the same scene simultaneously. This thing is the MacGyver of clamps, and it's earned a place in my travel bag for life!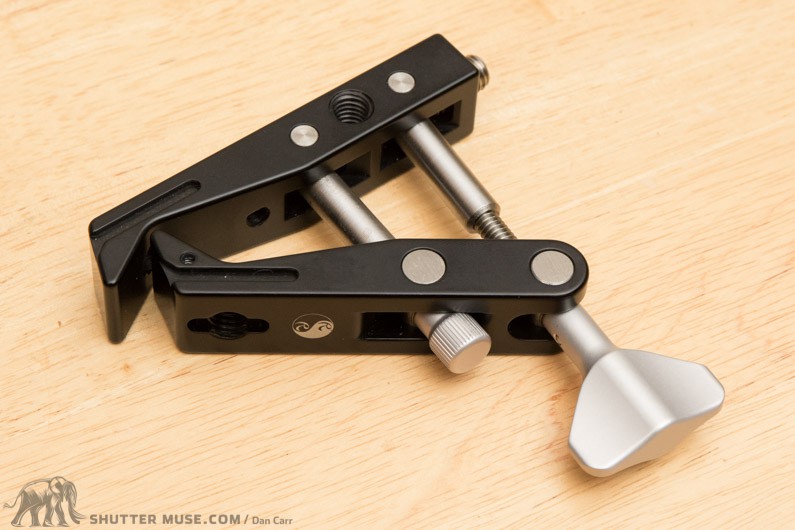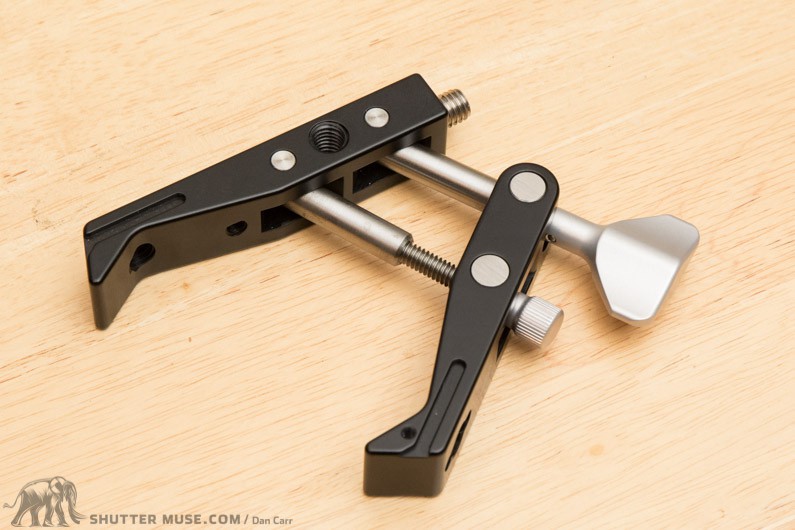 Conclusion – 5/5
For its intended usage, I can't really fault this clamp. Some will baulk at the price, I'm sure, but in my opinion the build quality is there to back up the price.
Where To Buy
Really Right Stuff gear can be purchsed directly from RRS, or from B&H Photo. In this post I have linked to B&H Photo because they offer free shipping in many circumstances, and offer the ability to pre-pay tax and duties on many international shipments. Some people might prefer to shop directly from the manufacturers, and I've done that many times with RRS. They also profivde exceptional customer service.
Additional Reading