Time Remaining To Enter
This contest has ended.
Contest Details
Win a Premium Design for Your Photography Website
Sooner or later most photographers start thinking about creating their own websites. There may be many reasons for that. Some would like to take their businesses to a more professional level and create a portfolio to showcase their works. Others just want to share their images with friends and family in a more convenient way. No matter what particular reason you have, today there is a great chance for you to obtain a premium design for your website absolutely free.
There are many ways you can create a website. You can build it yourself, hire a developer, or you can use a ready-made template. With the last option you save your time, money and still get the result you want – a professionally designed website with a great functionality.
Thanks to the guys at TemplateMonster, 3 of you have a chance to obtain any photography template you like from their collection. They have a huge number of templates, and their photography category includes more than 370+ WordPress themes, 310+ Joomla templates, around 1070+ website templates, and many more. Whichever website platform you use, they have a template for it.
In order to enter this draw, you simply have to go to their website and choose the theme that you would like. It is not unusual for many photographers to opt for WordPress as their website platform of choice. If you already have a WordPress website, or would like to create one, you can browse through this collection of WordPress themes. If you use another platform, or haven't decided what to choose yet, you can search through the whole design and photography category, and narrow it down to website templates (HTML5, Bootstrap), Joomla, Drupal themes, etc.
After that, just write us a comment and tell us which template is your favorite! Your comment may be as simple as "I like template #51090".
The giveaway is running through April 21st, 2015. When it's over, we'll randomly choose 3 lucky winners and send them 100% promo codes for their themes. Please, include your valid email address and submit your comment on time.
You can also take a look at some theme examples TemplateMonster has to offer. And remember, you can choose any theme from the design and photography category, which includes more than 5600+ templates in total.
Modern Minimalist Portfolio
This theme features a stylish, monochromatic color-scheme, large social media buttons and a full-width background image. If you'd like your portfolio to stand apart from others, this theme is definitely the way to go.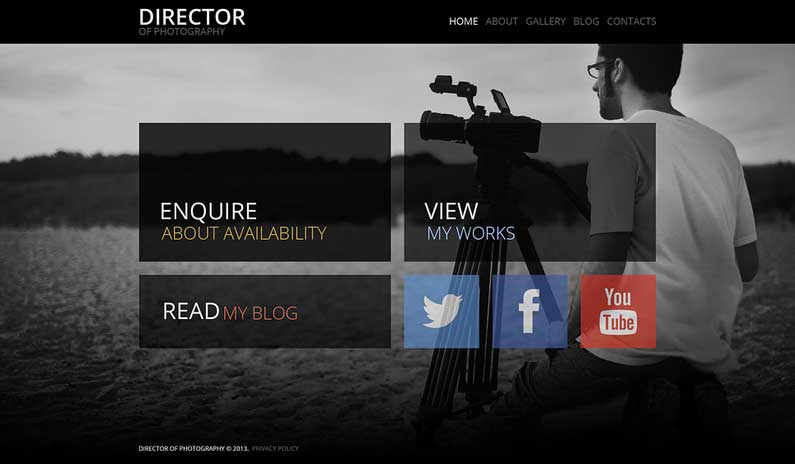 Stylish WordPress Photographer's Portfolio
This is a classic photographer CV theme, designed with care and precision. It has all the necessary sections for a CV, such as about me, skills, experience, portfolio, contacts, and even a blog. Elevate your website design to a new level!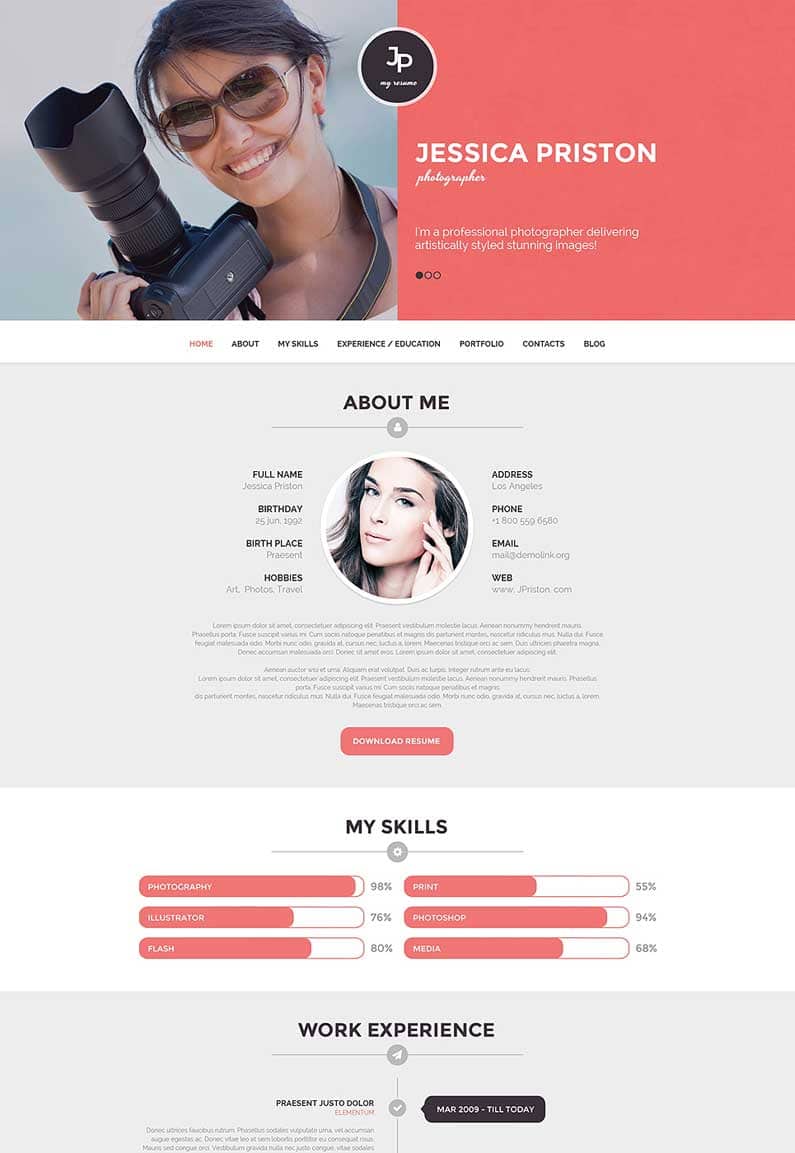 Clean Monochromatic Portfolio
If you'd like your site to be simple and load fast, this theme may be a good solution for you. It can perfectly showcase your works without overwhelming your visitors with unnecessary visual effects and animations.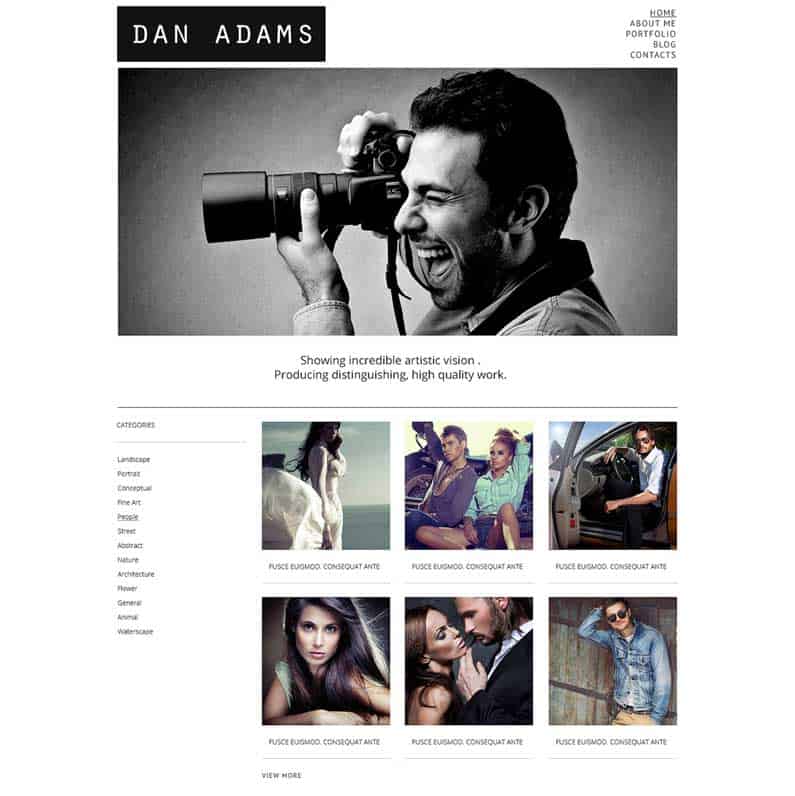 One-Page Drupal Portfolio Template
This is another example of a one-page portfolio template. It has a strong typography, well-distinguished layout sections and intuitive navigation. The theme is also spiced up with a parallax scrolling effect.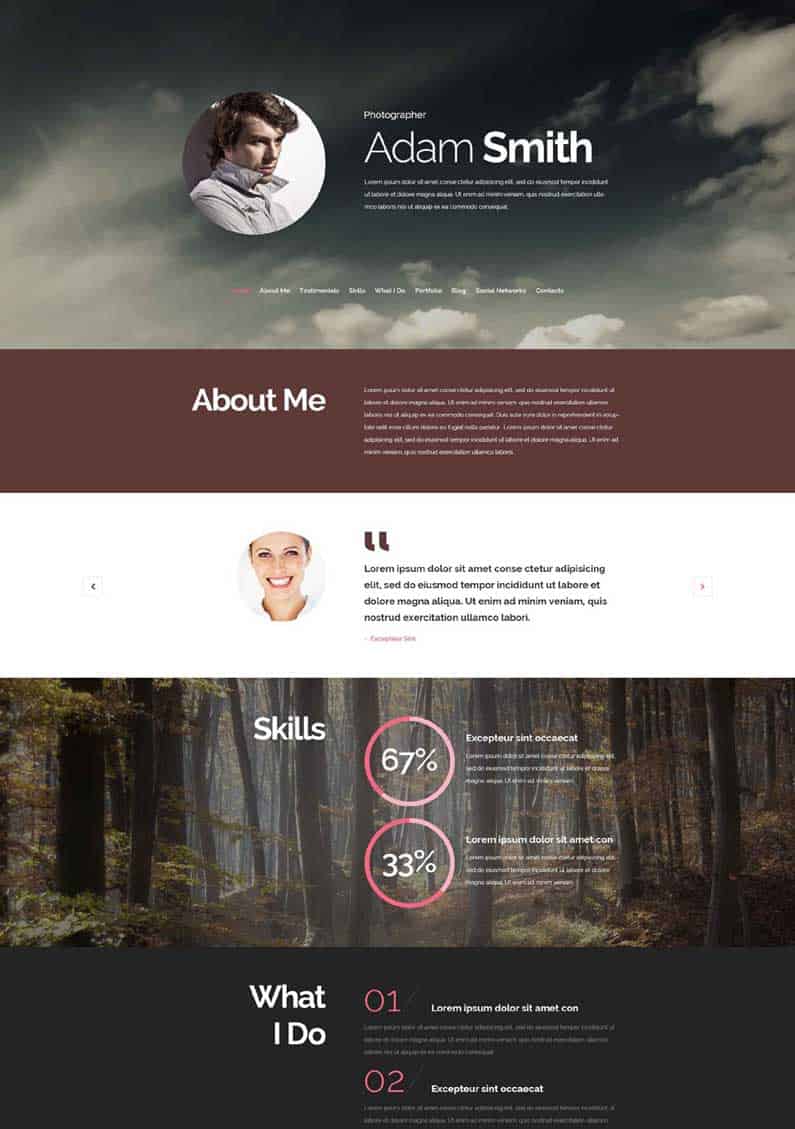 Please, remember that the last day you can submit comments is April 21st, 2015. Hurry up and don't miss your chance to win a beautiful design for your website!
Leave your comment below to enter!
If you don't see your comment immediately, it just means that it needs to be moderated.  Don't panic!