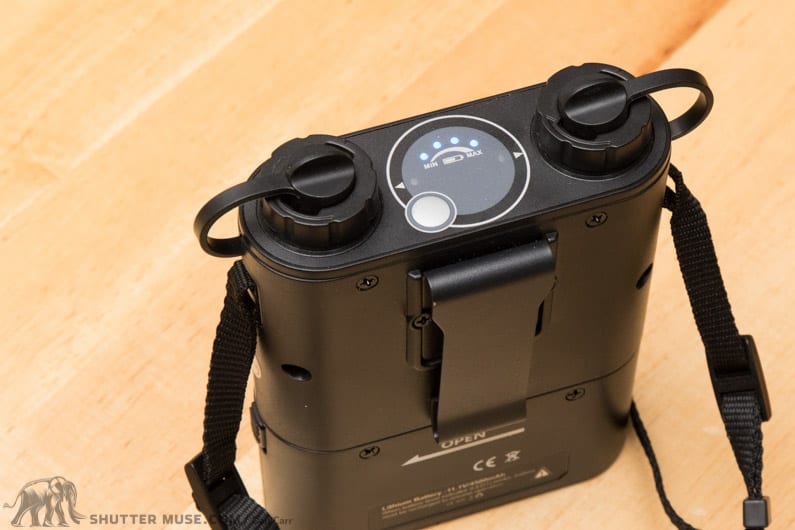 This week we're taking a look at a portable battery pack that can be used with speedlights and other small flashes. It's called the Blast Power Pack BP-960 and it's from Adorama's in-house lighting brand, Flashpoint. Flashpoint have been making a name for themselves recently with their rapidly growing range of very well priced lighting equipment. In fact, we'll be taking a look at a bare-bulb flash very soon as well. At around $260 at the time of writing this, the BP-960 isn't the cheapest accessory you could buy for a flash, but it provides some significant advantages that I will talk about later on in the review. Compared to other options from other brands, it's actually something of a bargain, especially when you consider that you can power two flashes from it simultaneously.
Specifications
Battery Type: Lithium 11.1V/4500m Ah
Charging Time: 3 hours
Flash Recycle: 1 second at full power
Flash Capacity: Up to 1800 at full power (Canon 580EXII)
Connectivity: Standard DIN 45326 sockets, compatible with Quantum Turbo cables. For many Canon, Nikon, Sony, Metz and Quantum strobes via custom cables.
Output Power: 50W
Output Voltage: 11.1V
Size: 6.25″ X 5.25″ X 2″
Weight: 18 oz / .5 kg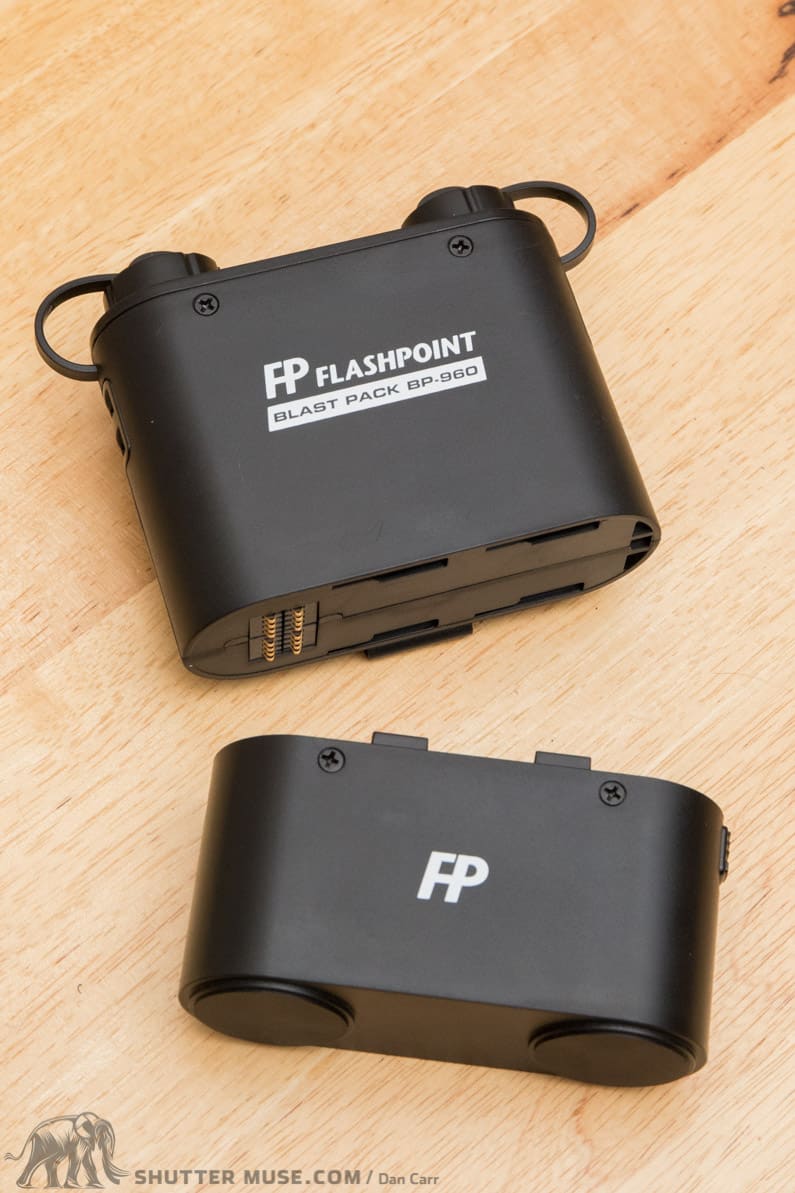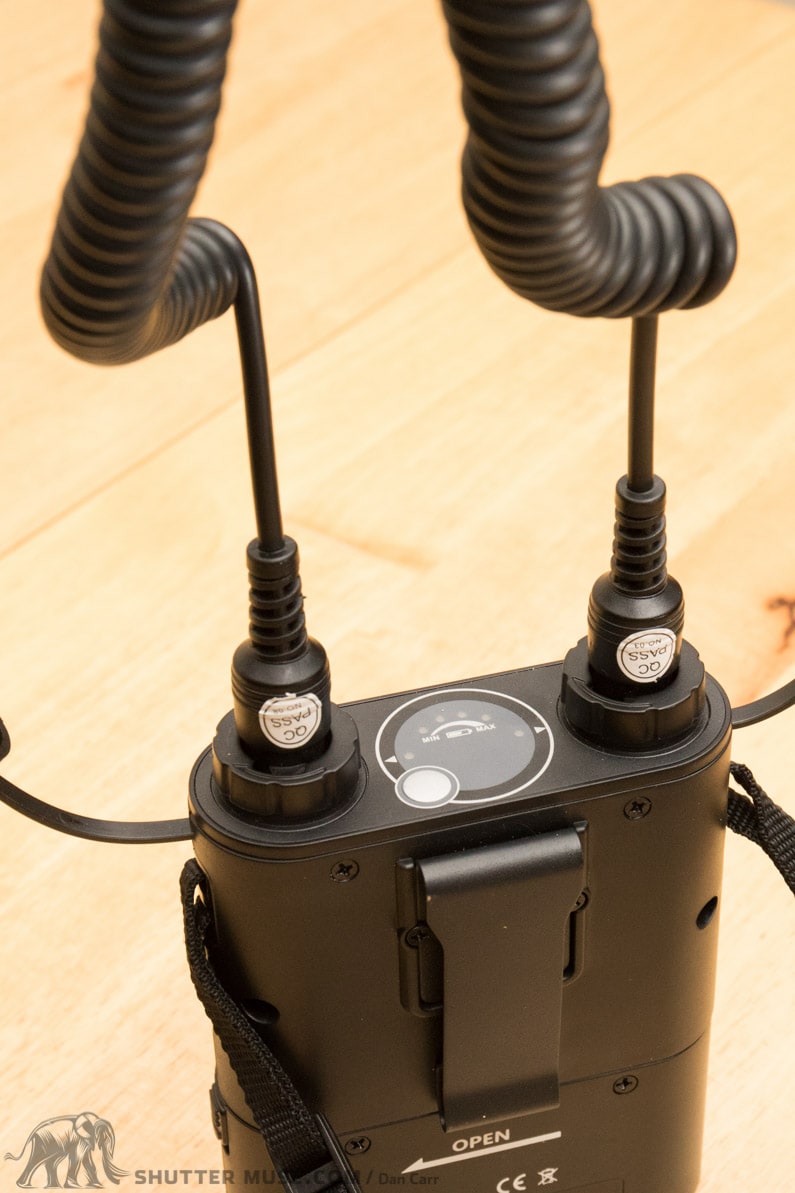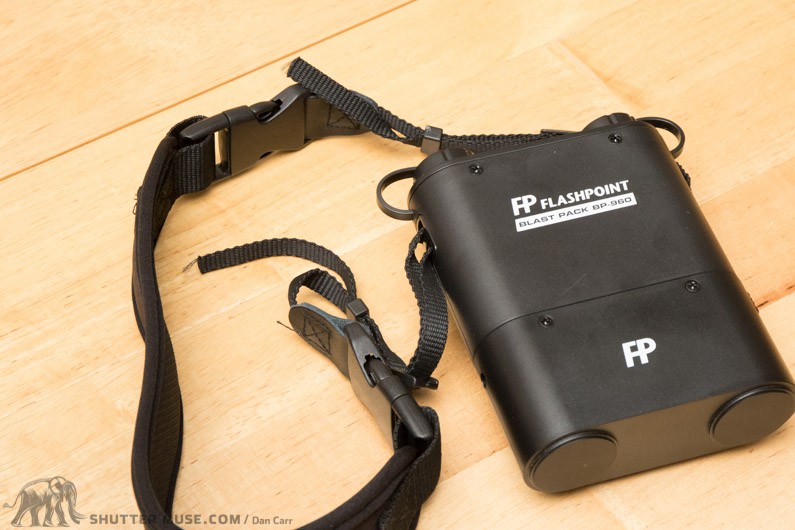 Why Use An External Battery Pack With A Speedlight?
The obvious answer would be to get more flashes before your batteries run out, but in fact that's often not the reason you might want to do it. For me, the biggest advantage of higher powered external packs is the decreased recycle time of the flash. If you are shooting sports or wildlife with your flash, a faster recycle time means more photos. It's hard to quantify just how much faster it is than simply using the flash with the regular internal batteries. My testing indicated that with my Canon 600EX and a Canon 7D Mark 2, I could get roughly twice the number of flashes before the flash had to take a breather to catch up. That's pretty significant in a fast moving action situation.
The BP-96o will in theory give you over 1800 full power flashes from a speedlight, and of course not having to swap batteries out could also make the difference between getting a shot, and not. What isn't provided in the specs is what kind of speedlight they are referring to in this calculation… I think it's fair to say that it would be less than 1800 if you were using a Canon 600EX RT, or a Nikon SB-900. I'm sorry though, I didn't want to sit and count to 1000 🙂
What I can certainly say is that it lasts a whole heck of a lot longer than 4 x AA batteries that you'd normally be using, although it should be noted that you must still have 4 x AA batteries in your flash in order for the external packs to work. That's just how the wiring works in the speedlights.
Other Options
The Blast Power Pack isn't the only option when it comes to external packs. You could use the official Canon CP-E4 if you're a Canon shooter. It costs about $150, but you'll need to put 8 x AA batteries in it. Empty, the CP-E4 weighs about 13 oz and by the time you add the 8 x AA batteries to that, there's an insignificant weight difference between that solution and the Blast Power Pack which is 18 oz. Also, as far as I can tell from reports of the CP-E4, there's a significant difference in the number of full power flashes that you'll get from the BP-960 over the CP-E4. I prefer the slimmer form factor of the CP-E4 in use, but a flash that runs on AA batteries brings its own set of ancillary challenges with the need to travel with a ton of batteries and awkward AA chargers. Conversely, the BP-960 just has a tiny plugin charger.
For Nikon shooters, the story is much the same. SB-900 and SB-910 would need the SD-9 pack which is almost identical to the Canon solution in form factor.
Offering a slight weight and form-factor advantage is the Quantum SC pack which has long been a favourite with wedding photographers. At $350 though, it's a fair bit more expensive, only capable of powering a single flash and only rated for 400 flashes from a hotshoe flash. I've owned the older version of the Quantum pack myself and what I can say with confidence is that the build quality is extremely good, far surpassing that of the BP-960.
One thing that is very confusing to me is the number of lookalike packs that are available on the internet, particularly on Amazon. There are many packs out there from companies like Godox, Neewer, Bolt, etc. that are all IDENTICAL in external design. They are likely all made in the same Chinese factory, but what's impossible to say is whether the quality of the parts inside the outer shells is the same. A cursory glance at reviews on Amazon suggests they are not all identical internally as Godox customers seem pretty happy, whereas Neewer customers seem almost universally angry. My advice would be not to bother with these other brands. Buy from Adorama where you can pick up the phone and have a conversation with someone should there be any problem. I can't say for sure whether the Flashpoint version of this pack is the 'original' or not, but I can say that I haven't had any issues with it in the few months of using it.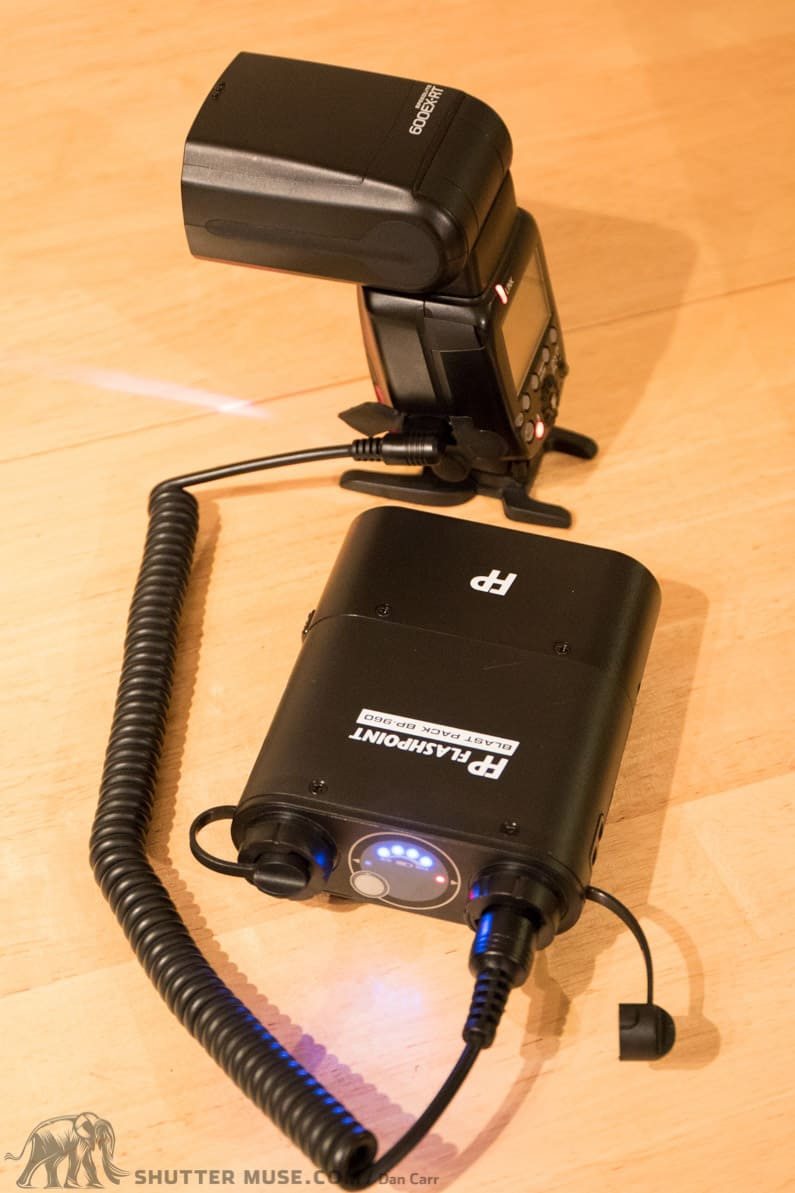 BP-960 Accessories
A few additional accessories are available for the BP-960. The USB connection is my favourite one! A great idea for only $12.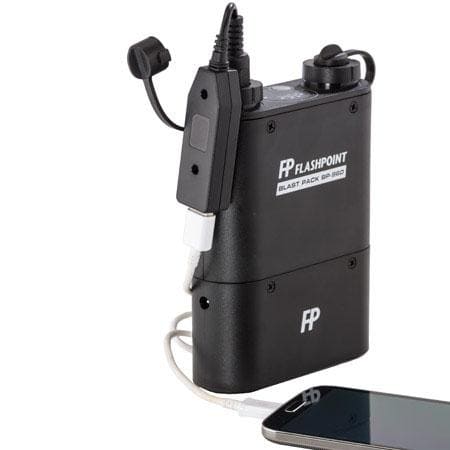 Additional battery packs are available for $100
Conclusion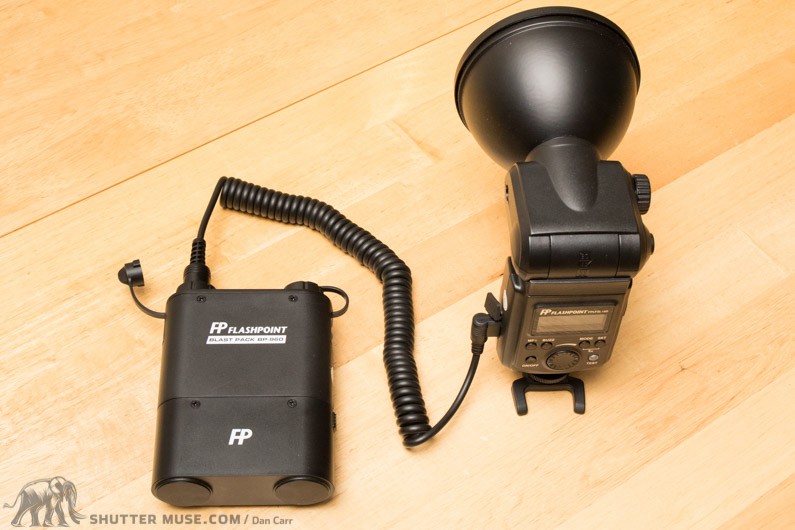 I can wrap this up pretty quickly because this thing kicks ass! At this price point, approximately $260, I think it's a great buy. The similarly specced Quantum Turbo 3, is nearly three times the price and in fact doesn't deliver nearly as many full power flashes as the BP-960. The Quantum Turbo SC is closer in price, but doesn't offer specifications that come close to the BP-960. The only thing that could have been improved a little bit is the overall durability feel. It's proved to be pretty durable, but it doesn't feel like it will be. It's a pretty minor detail, and I realize that this is offset by a lower weight/price as well, which I definitely did appreciate.
If you are looking for an external battery pack for your speedlight, I think this is a far better option than using the AA battery sleds that are offered by Canon and Nikon. I'd far rather charge this single pack and get over 1500 flashes from it, then carry around bags and bags of AA batteries and chargers for them. This is a winner, and the slew of 5* reviews on the Adorama product page agree with me!
Where To Buy
Well, this one is pretty simple, because the Blast Power Pack BP-960 is only available from Adorama.