Note: This card case has now been discontinued. Please consult our best memory card holder guide to find an alternative.
Everyone needs a memory card holder and for a long time I've been using the Think Tank Pixel Pocket Rockets. They're available in several different configurations of CF and SD cards, and they do a great job. The included leash means you can attach it to your bag, or clip it to your belt loop if carrying it in your pocket. More recently, I've switched to using a new card holder from MindShift Gear, called the House Of Cards. First up, it's no secret that Think Tank is Mindshift's parent company, so these cards holders are obviously cut from similar cloth. Metaphorically and nearly literally. The design is very familiar, but theres a few things I specifically like about this one.\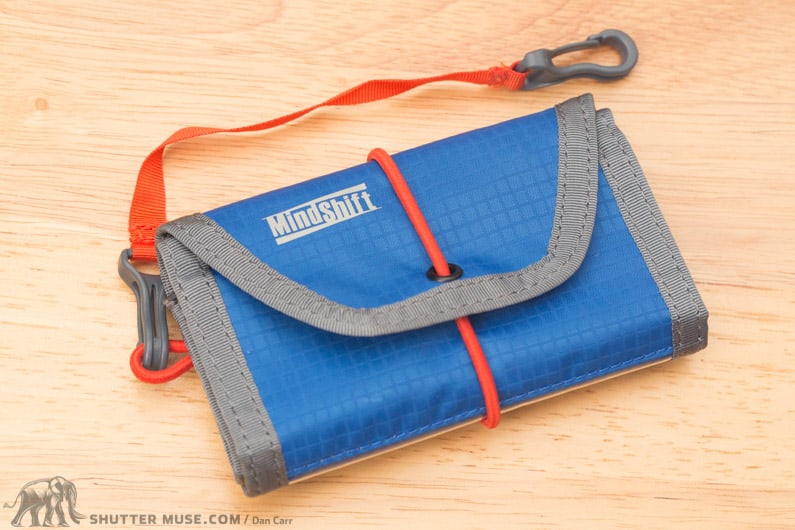 Think Tank offers a multi-function card holder, dedicated CF card holder, a dedicated SD holder and the PeeWee Pocket Rocket that holds 4 CF cards and 3 SD cards. These days I have an ever-increasing number of devices that use SD cards, as well as microSD, so I want a card wallet that takes both SD and CF. The problem is that the PeeWee Pocket Rocket from Think Tank only takes 4 CF cards, and sometimes that's not enough. The MindShift House Of Cards solves this issue by offering space for 6 CF cards and 3 SD cards.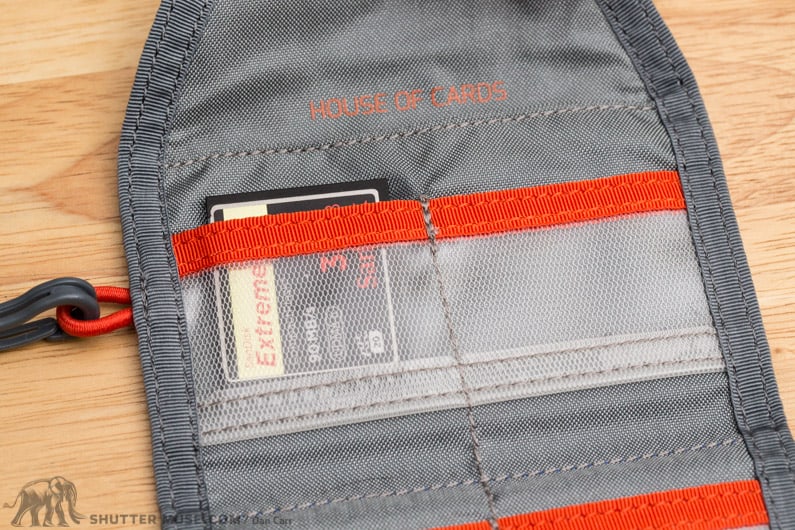 The other thing that I like is the elasticated closure mechanism. It's a small point, but it renders card access totally silent and that might be important one day when I'm out shooting wildlife. I'll admit that this isn't going to be a regularly useful feature, but since I can't really find a negative aspect for the feature then why not have it? I also like the lurid blue colour because it makes it really easy to find if you ever leave it lying around.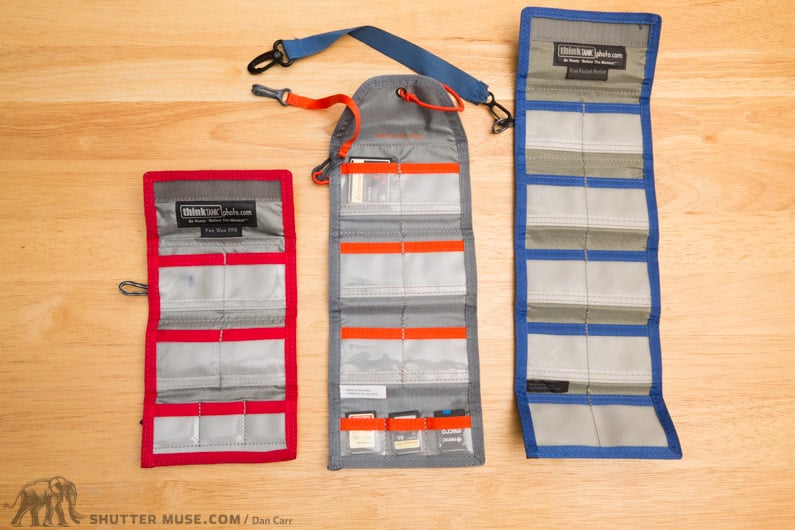 This is a bit of a short 'review', but there's not a lot you can say about a card holder apart from the fact that it works, it's nicely manufactured as we've come to expect from MindShift Gear and Think Tank Photo, and I recommend you go and get one right now!
Get a Free Gift From MindShift Gear (& free shipping)
As a friend of this site, you'll get a free gift at the checkout if you spend more than $50 through MindShift's online store, as long as you click through one of the links to their store on this page, like this one. I may make a small commission if you purchase from them after clicking one of these links, but as always, it's greatly appreciated when you use these and it doesn't cost you a penny more.