Nikon has launched the highly anticipated Z8, a 45.7MP full-frame camera that slots into the Z-System camera lineup between the Z7 II and the Z9. While the new Z8 is priced at just $4000, considerably lower than the Z9, it may be surprising to see how closely matched the spec sheets are. Many people wished for a baby Z9, and in a lot of respects, that wish has come true.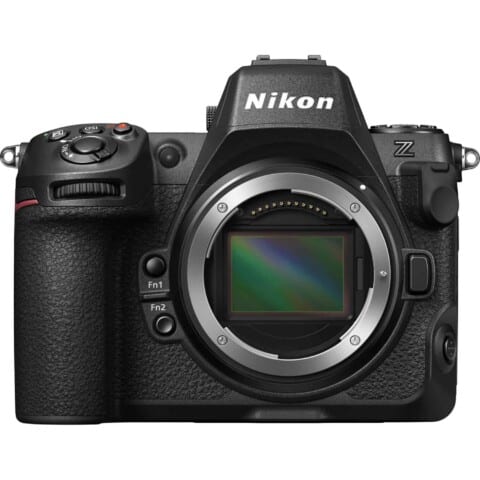 Table of Contents
Nikon Z8 Pre-order Links
The Z8 will start shipping on May 25th, and I expect it to sell like hotcakes. If you want to get your hands on one within the next six months, I strongly advise placing a pre-order immediately. Most prosumer or professional Nikon gear launched in the past two years has been heavily waitlisted for those who aren't quick on the trigger. My Z8 order has been placed, and I'm excited to see how it compares to my Z9, which I have enjoyed using so much over the past year. Here are your pre-order links, and remember, you can always change your mind later and cancel the order before it ship, but a pre-order will get you in line.
Nikon Z8 Specifications
45.7MP Stacked CMOS sensor
EXPEED 7 processor
Up to 20fps with Raw, 30fps full-sized JPEG
No mechanical shutter
493-point AF system
Pre-burst capture in JPEG modes (up to 120fps for 11MP crops)
Subject recognition AF and 3D Tracking
Synchro VR combining in-body and in-lens stabilization, rated at up to 6 stops
8K/60p video in N-Raw, 4.1K in ProRes Raw
8K/30p or up to 4K/120p from 8K
Choice of ProRes 422 HQ, H265, H.264
N-Log or HLG capture
3.68M dot EVF with dedicated low-lag sensor feed
ISO64-25,600 (Extended to 32-102,400)
3.2″ dual-axis tilting touchscreen with 2.1M dot resolution
1x CFexpress Type B, 1x UHS II SD slot
Dual USB-C ports
No low-pass filter
1/200 flash sync
90-minute video recording limit
Nikon Z8 Introduction Videos
Compared to the Z9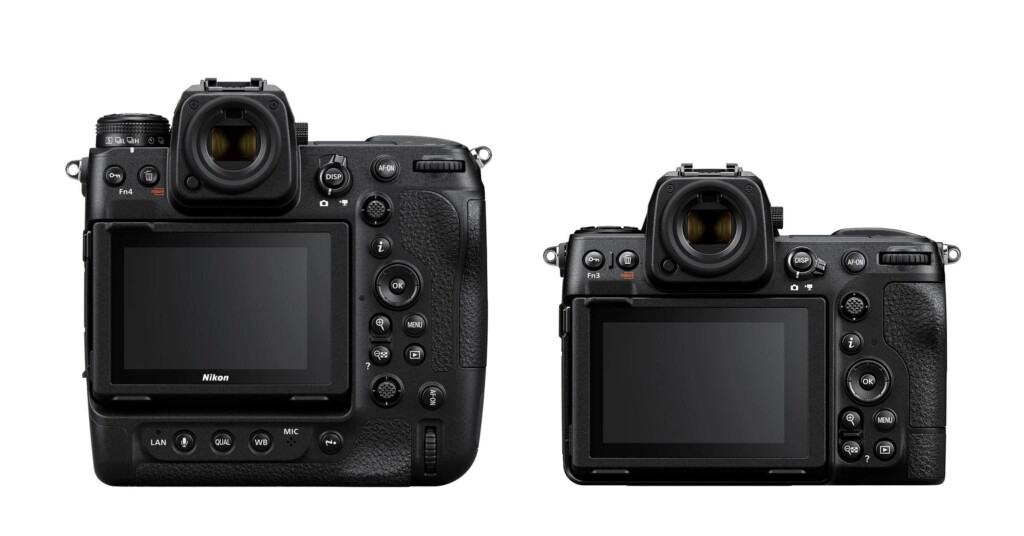 Remarkably, the Z8 maintains almost all of the Z9's features but packs them into a much smaller body. The Z8 uses the same 45.7MP full-frame sensor, the same 493-point AF system, and offers the same 20fps RAW burst rate. Video specifications are identical to the Z9, except for the maximum recording time, limited to 90 minutes on the Z8, compared to 125 minutes on its larger sibling. That means you can still record in ProRes, N-RAW or ProRes RAW directly to the CFexpress card.
The Z8 uses the same dual-axis tilt screen as the Z9 and the same EVF but lacks the built-in GPS and the Ethernet port. Elsewhere on the camera body, you only get two custom function buttons on the front of the Z8, compared to three on the Z9, and the small selection of buttons beneath the Z9's screen is, of course, not present on the Z8's smaller body. The drive mode selection dial on the top of the Z9 is also missing from the Z8, but overall, I see little to complain about physically.
The card slot configuration is the biggest difference between the Z8 and the Z9, and my only real disappointment in the Z8 specifications. Where the Z9 uses a pair of CFexpress Type B slots, the Z8 uses one CFexpress Type B and one SD card slot. This multi-card-type configuration means Z8 users will have to carry multiple card types and likely two types of card readers with them if they want to play it safe and simultaneously record to both card slots.
Simultaneous recording to both card slots will also come with a severe buffer penalty compared to the Z9, as the time to clear the Z8'z buffer will be limited by far slower write speeds of the UHS-II SD card compared with the CFexpress Type B card. Those that want to use relay recording between two cards for long videos will also have to account for the fact that some bit rates and resolutions of video will not be able to record to the SD card. Thus, relay recording will be limited to the speeds available for the slower SD card.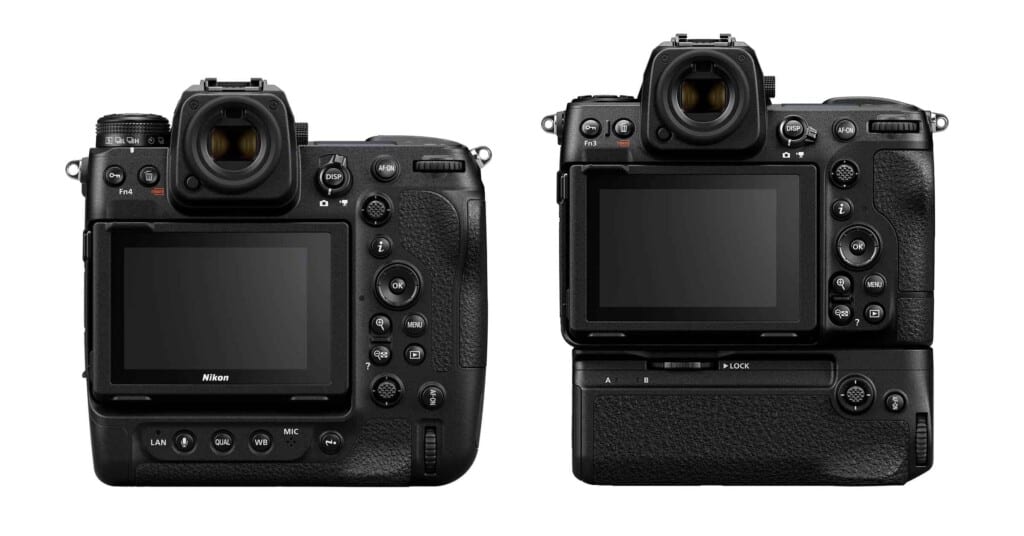 Another interesting thing to note is that a Z8 with it's MB-N12 battery grip attached is actually quite a lot larger than a Z9. If you like the overall size and form-factor of the Z9, you might not want to choose a Z8 if you always plan to use it with a battery grip. Not only it the gripped Z8 larger than the Z9 by quite some margin, it also lacks some of the buttons surrounding the vertical grip's shutter button. Buying the MB-N12 grip also takes a considerable chunk out of the Z8's cost savings over the Z9.
Am I Buying a Z8?
Yes. My Z8 order has already been placed. I love my Z9 and I've had a great time using it in the past year, but sometimes I wished for a smaller camera body that was a little lighter. While the Z8 is a still a real chonker for a modern mirrorless camera, and still much larger than my Sony Alpha 1, it looks like a form-factor that I will enjoy using.