A new version of the Nikon Z lens roadmap has been revealed, featuring several upcoming lenses for the mirrorless Z mount system that should excite Nikon shooters. By 2025, they have promised the lineup will extend to over 50 Z lenses, meaning another 18 or so lenses will be launched in the next couple of years.
Note: If you are unfamiliar with the names and terminology used by Nikon to describe their Nikkor Z lenses, I recommend you also read our previous article entitled Nikon and Nikkor Lens Terminology and Abbreviations. You can also check out a complete list of all Nikon Z lenses and their specifications here.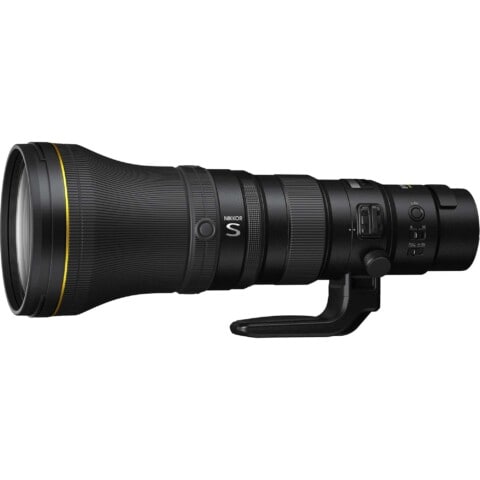 Latest Nikon Z Lens Roadmap
The most recent update to the roadmap added a 24mm compact DX prime lens, a compact 26mm FX prime lens, and a 12-28mm DX zoom lens. There's also an additional 85mm S-Line lens on the roadmap from the previous 2019 roadmap. It would make sense for this to be an f/1.2 lens since there is already a Nikkor Z 85mm f/1.8 S, and I don't believe they would bother with an f/1.4 lens.
While the inclusion of the 200-600mm lens on the roadmap will please many, photographers should note that this is not a "professional" S-Line lens. The lens's aperture hasn't been confirmed, but I guess it would be to compete directly with the Sony 200-600mm lens and deliver a variable aperture of f/5.6-6.3.
Unreleased Lenses on Nikon Roadmap
To summarize, these are the upcoming, as-yet-unreleased lenses on the roadmap:
Nikkor Z 12-28mm DX
Nikkor Z 24mm DX
Nikkor 26mm FX (now launched)
Nikkor 85mm S FX (now launched)
Nikkor 200-600mm VR FX (probably f/5.6-6.3)
Nikkor 600mm f/4 VR FX (now launched)
Nikon was slow at getting started with their mirrorless system, but with the launch of the Z9 and this impressive roadmap, I think it's fair to say that those that stayed with Nikon will be feeling much better about this.
What's Still Missing From The Z Lens Roadmap?
I'm surprised there isn't a 300mm f/2.8 VR on the roadmap. Usually, 300mm prime lenses are announced in tandem with 400mm lenses, but now we've seen the launch of two different 400mm prime lenses, a 600mm and an 800mm prime. Sony has announced its 300mm f/2.8, where is Nikon's?
Aside from that, I think Nikon has a great lineup of "regular" lenses. All that is missing are "specialist" lenses, such as fisheye lenses and tilt-shift lenses. With a promised expansion to over 50 lenses by 2025, I think it's safe to assume that we will also get those lenses in the coming couple of years.
Previous Roadmaps
The Z lens roadmap has changed over the years. Some lenses have remained on the roadmap for several iterations, and some have had specifications modified. For example, the 24-105mm S lens finally arrived as a 24-120mm S.
September 2022
December 2021
October 2021
June 2021
October 2020
October 2019