Launched in the last few weeks, the Nikon Z9 and Canon R3 join Sony's already-available Alpha 1 camera at the top of each brand's respective camera lineups. The specifications of all three cameras are impressive, and if you didn't think DSLR was dead before, you must now see the writing on the wall.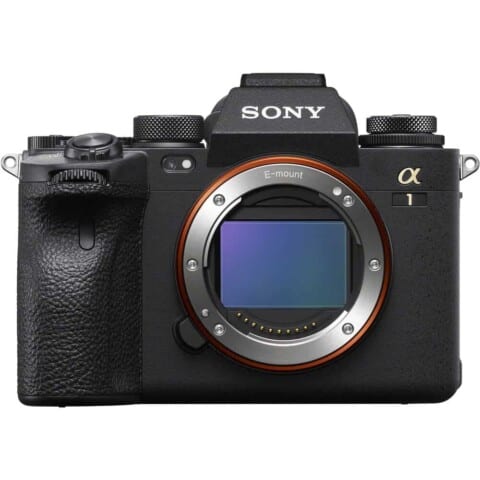 I don't think anyone was surprised to see Sony get their top-line camera to the market first. Sony has, after all, been in the mirrorless game much longer than Canon and Nikon. The a1 camera has been in the hands of professionals for more than six months, myself included.
Amongst my relatively small community of pro photographer friends, the launch of the Sony a1 caused the loss of one more Canon shooter and one more Nikon shooter. Both were people sick of waiting for pro solutions from their respective brands. Yes, my sample size is small, but it's no secret that both Canon and Nikon lost a lot of pros to Sony in recent years. In short, both brands needed to respond, and they needed to do it quickly.
Canon began teasing the R3 many months before its final launch. I don't doubt that Canon used this tactic to stem the flow of professionals who were jealously eyeing the Sony a1 on store shelves. It was wise to do so, and I think it worked. I polled my Canon friends during the period, and they all seemed happy. Those considering a switch to Sony had paused that thought, and all were keen to get an R3.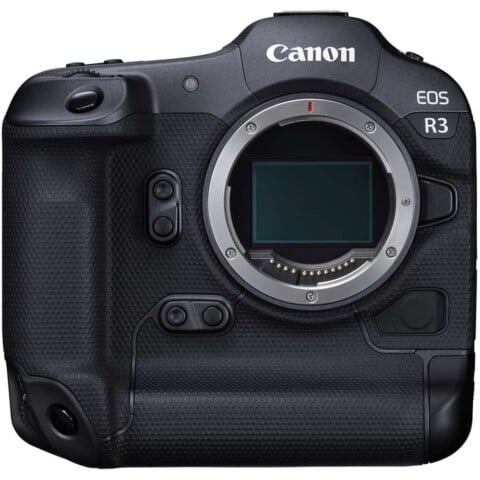 Before the launch of the Z9, Nikon had faced a tough year in the press. Numerous reports of financial difficulties surfaced during the pandemic, and the lack of news regarding a top-of-the-line camera undoubtedly hurt them in the professional market. I think the R5 camera slowed the leak of professionals moving from Canon to Sony, but from what I saw, they were leaving Nikon at pace. To be honest, I was starting to write Nikon off as a contender in the pro marketplace.
In October 2021, Nikon's pro community all breathed a collective sigh of relief when the covers came off the Z9. More than a few eyebrows were raised by Canon and Sony users, too. On paper, at least, the Nikon Z9 didn't just catch up with their competitors; it blew right past them in some areas. Suddenly, Nikon is back in the game, and the phrase "a D3 moment" is being murmured in the pro community.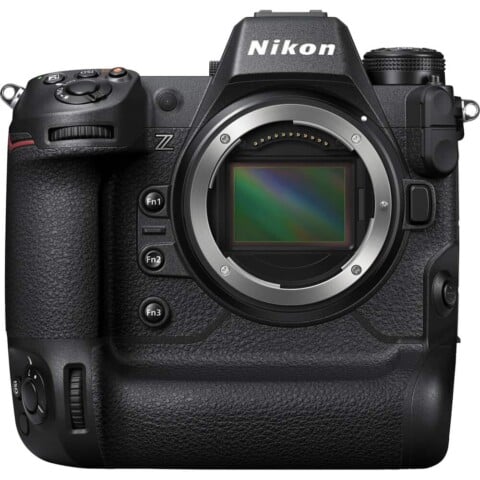 Just one week after the official launch, PetaPixel is reporting that there have been over 400,000 pre-orders for the Z9. A truly phenomenal number of cameras for a pro body. If Nikon hit their target of 35,000 Z9s produced per month, it will already take a year to fulfil those numbers. I expect the final timeframe to be considerably longer as more orders pour in by the day. I hope those considering this camera have placed a pre-order!
Canon's Big Problems With the R3
That 24MP Resolution
The Canon R3 has a 24MP sensor and can shoot at up to 30fps with the electronic shutter and 12fps with the mechanical shutter. These would be impressive specifications a couple of years ago, but the R3 joins a market that already contains the Sony a1 – a camera capable of shooting 30fps with a 50MP sensor, and the Z9 – a camera capable of shooting 30fps with a 45.7MP sensor.
For as long as I can remember, professionals have had to choose between speed and resolution. If you wanted a high megapixel camera, you had to sacrifice some continuous shooting speed. The Sony a1 is the first camera I have purchased where I didn't feel like I had to make that choice, and now, with the Z9, Nikon users don't have to make that choice either.
Specification
Canon R3
Sony a1
Nikon Z9
Resolution
24.1MP
50.1MP
45.7MP
Video
Up to 6K RAW @60p
8k @30p
8K RAW @30P + ProRes
FPS
30fps(electronic)/12fps mechanical
30fps(electronic)/10fps mechanical
20fps RAW/30fps JPEG(electronic)
Viewfinder Resolution
5,760,000 Dot
9,437,184 Dot
3,690,000 Dot
AF Points
Phase Detection: 1053
Phase Detection: 759
Contrast Detection: 425
Phase Detection: 493
Screen Resolution
4,150,000 Dot
1,440,000 Dot
2,100,000 Dot
Price
$5999
$6499
$5499
Of course, these specifications don't describe the entire camera. But they are the ones I'm initially interested in when a new camera is launched.
Canon's users will say 24MP is plenty of resolution for a magazine cover or a double-page spread. And they're not wrong. I used to reassure myself that the Sony a9 II's 24MP resolution was acceptable for the very same reason. But you know what? There were many times, especially shooting wildlife, where I wanted more.
Sometimes I wanted to crop my image because the animal was too far away. Sometimes I wanted to create a larger print, and occasionally I wished I could give my clients the ability to crop my horizontal images to a vertical for increased editorial layout flexibility. Who wouldn't want more resolution if the speed wasn't being compromised?
Are we reverting to the days of the Canon 1D and 1Ds cameras, where one is the speed demon, and one is the resolution tortoise?
The R3 naming scheme tells us there will eventually be a Canon R1 in the lineup, probably in mid-late 2022. I do not doubt that the R1 will match the resolution of the Nikon Z9 and Sony a1, probably even beat them, but will it force that choice between speed and resolution? Are we reverting to the days of the Canon 1D and 1Ds cameras, where one is the speed demon, and one is the resolution tortoise?
If Canon is not going to force that choice, and the R1 will deliver both high resolution AND high speed, what is the point of the R3? Would it not have been better to get the R1 to market first and go head-to-head on specs with the Sony a1 and now the Z9?
If I were still a Canon shooter, I'd be looking at the Z9 and the a1 with at least some sense of longing right now. Love the larger pro-sized bodies? There's your Z9. Love a smaller, lighter camera that doesn't sacrifice any performance? There's your a1.
There's the argument that the R3 will be like the Sony a9 series cameras. A capable pro camera that targets wire services and newspapers by offering speed, enough resolution for editorial use, and a lower price than the absolute top-of-the-line cameras. But this argument leads us to Canon's next problem with the R3; price.
That $5999 Price
At launch, the Canon R3 costs $5999, which is $500 cheaper than their last 1-Series DSLR, the 1D X Mark III. Considered in a Canon vacuum, that seems like a reasonable price. Even considered in a Canon+Sony vacuum, it compares favourably to the Sony a1's $6499 price. Canon's big problem, though, is the $5499 price of the Nikon Z9.
In the Z9, you have a camera that offers twice the resolution, comparable speed and vastly superior video capabilities, for $500 less than the R3. It's little wonder that pre-orders are breaking Nikon's previous records. On its own, that's a problem for Canon. Considering that the upcoming Canon R1 must indeed be priced at a significant premium over the R3, the Z9'z price becomes even more of a problem. Offering the R1 at a higher price than the Z9 will mean it has to outperform it in every way, but this leads us to the next problem; video specifications.
The Canon Cinema EOS Lineup (and Sony CineAlta)
The Canon cripple hammer is famous, and to be fair, Sony does have one too. The cripple hammer is used on camera specifications to protect the sales of a more expensive camera or a camera in a completely different lineup. For example, you cannot put 8K RAW video recording in a $6000 mirrorless camera when you sell a $15,000 cinema camera (C500 II) with the same specifications. Sales cannibalization would be instantaneous.
Canon's and Sony's problem is that Nikon doesn't have a range of cinema cameras to protect. This is why the Z9 will shoot 8K RAW footage and why it's the only mirrorless camera to shoot the professional ProRes format in camera. Both of these features are a huge deal to professional filmmakers.
Not only are these features likely to have some filmmakers looking at the Z9 instead of Canon and Sony's cinema camera lineups, but it also puts both brands in a very tough spot for their following mirrorless models or firmware updates. Will they be forced to sacrifice sales of their cinema cameras to keep pace with the Nikon Z9? When it comes to Canon upcoming R1, I don't see how they can release it without ProRes and 8K RAW, particularly if they are going to price it at a premium compared to the Z9.
Changes to Come
The impressive specifications and aggressive pricing strategy of the Z9 will force changes in the pro market. Canon and Sony will note the unprecedented number of Z9 pre-orders, and I expect we will see changes to the prices of their cameras.
In some ways, the significant number of pre-orders and a massive backlog of Z9s will work in favour of their competitors. Until the Z9 is readily available on shelves, probably more than a year from now, there is less incentive for Canon and Sony to adjust their pricing. When they do, I expect we will see a $500-$1000 reduction in the price of the a1 and a $500 reduction in the cost of the R3 when the R1 launches. This would bring the R3, Z9 and a1 to the same price point while allowing a little more room above the R3 for the R1. 100% speculation, of course, but I think it seems logical.
I think Sony will be happy enough to compete side-by-side with the Z9, at least until the a1 II launch, if they move it to roughly the same price point. The camera specifications (a1 vs Z9) are similar. Where they differ in favour of the Nikon, the Sony camera wins a lot of points back with its tiny size, slightly higher resolution and faster 30fps RAW shooting speed.
For Canon, though, I think this will be a headache. If they have to reduce the price of the R3 by $500 to bring it in line with the Z9, it raises significant questions about the R1 price point. To receive a higher price tag than the Z9, the R1 will have to be better in every way and do so at a relatively small premium over Nikon's offering. If it comes in at more than $1000 above the Z9, it's going to be a tough sell. They will also be forced into the only very gentle application of the cripple hammer with regard to video specifications.
I'm happy with my Sony a1. A do-it-all camera in a form factor that makes it easier to carry while hiking or travelling. Many people are going to be delighted with the Z9 if they prefer that larger pro-sized body. If I hadn't switched to Sony from Canon a few years ago, though, I think I'd be in a weird place right now. Knowing the R1 will have to be much better than the Z9 to be remotely relevant, do I want to spend $6000 this year on an R3 that will get superseded so quickly? Tough call.
Whether this is a D3 moment remains to be seen. But I have to say, bravo, Nikon. The Z9 is a big move.