$70,000 Of Canon Gear To Shoot The Olympics!
We kicked off this mini series of Olympic special posts by talking to top photographers working for two of the biggest wire agencies in the world, Streeter Lecka from Getty Images and Leon Neal from AFP. Today we're continuing the series by talking to San Francisco based sports photographer Jed Jacobsohn who will be in Sochi covering the Games for one of the largest sporting editorial publications in the world, Sports Illustrated.
Q:: How many times have you covered the Olympics? If you've been before can you tell us which ones?
A:: My 8th…Atlanta, Nagano, Sydney, Salt Lake City, Torino, Beijing, and London.
Q:: I also talked to guys who are out there working for Getty and AFP and they had huge teams heading there. How many of you are going for SI?
A:: 6 shooters and a bunch of support staff.
Q:: With those big agencies like Getty they are covering absolutely everything. How does it work with SI being an editorial publication rather than an agency? Do you have specific stories you are working on?
A:: For the first few days I'll be covering a good variety of events, both to try and make good pictures and to fulfill story requests. It's about even between the two.
Q:: You've got an arsenal of lenses with you! Does SI have a pool of gear or is this stuff all your own?
A:: I own everything except the 600 and one of the 1DXs which I borrowed from canon. The 600 is mainly for skiing.
Q:: I'm guessing the older MK4s are your remotes. There's very strict regulations about remote usage, can you tell us a little bit about how you go about planning and setting those up?
A:: We had to get European wizards and register them. The mark4s are a third camera and for remotes. Not sure yet on where we'll be putting them as options are limited in the mountains. I foresee using them in ski jumping and snowboarding events.
Q:: What's the event that you are most looking forward to covering?
A:: I really like the alpine skiing, but I really like covering most of the mountain sports, as the variety is one of the great things about the Olympics. Looking forward to women's ski jumping as it is a new event. Love the luge and bobsled too.
Q:: Will you have any opportunities to get out and explore the local area? There's been a lot of talk about the impact that the Games has had on the local Russian people, but media have been given a hard time by Russian authorities accessing some of these areas. Are you purely covering the sporting aspect or will there any opportunity (or assignment) to get out there and take a look around as well?
A:: This may come up if a story if generated about that, but probably mostly just sport for me. I hope there is an opportunity for some cultural experiences as that is another great thing about the games! Well see!
One photo that defines the type of work that you do: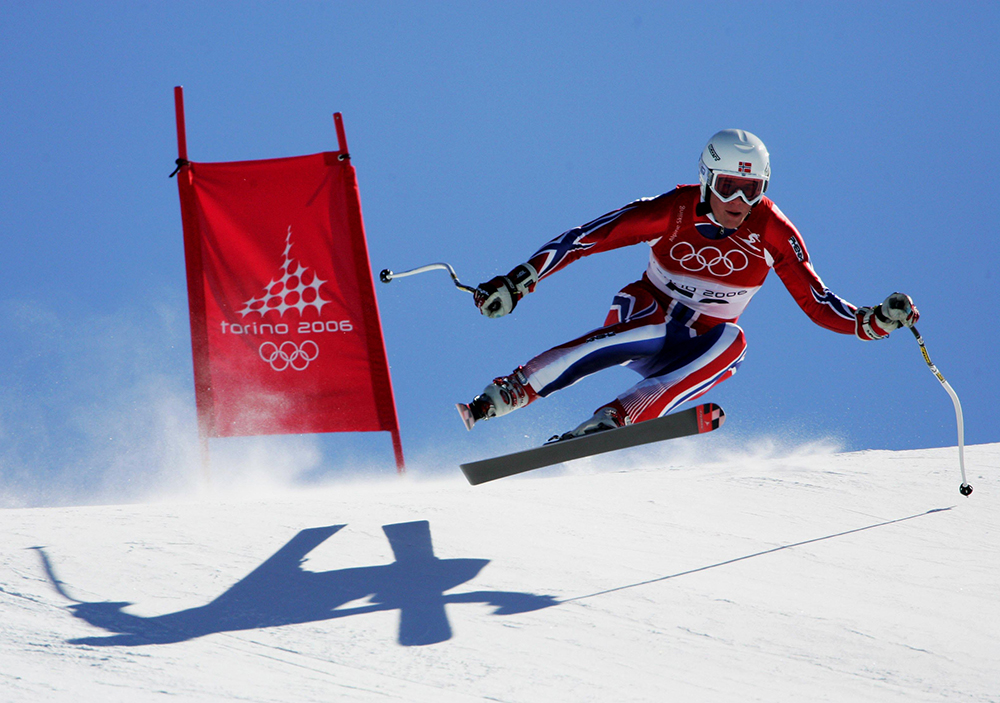 Olympic Photography Gear List

Gear List
Estimated retail value of this kit…… $70,000 !!!! Oh my……
Follow Jed