$48,000 Of Nikon Gear To Shoot The Olympics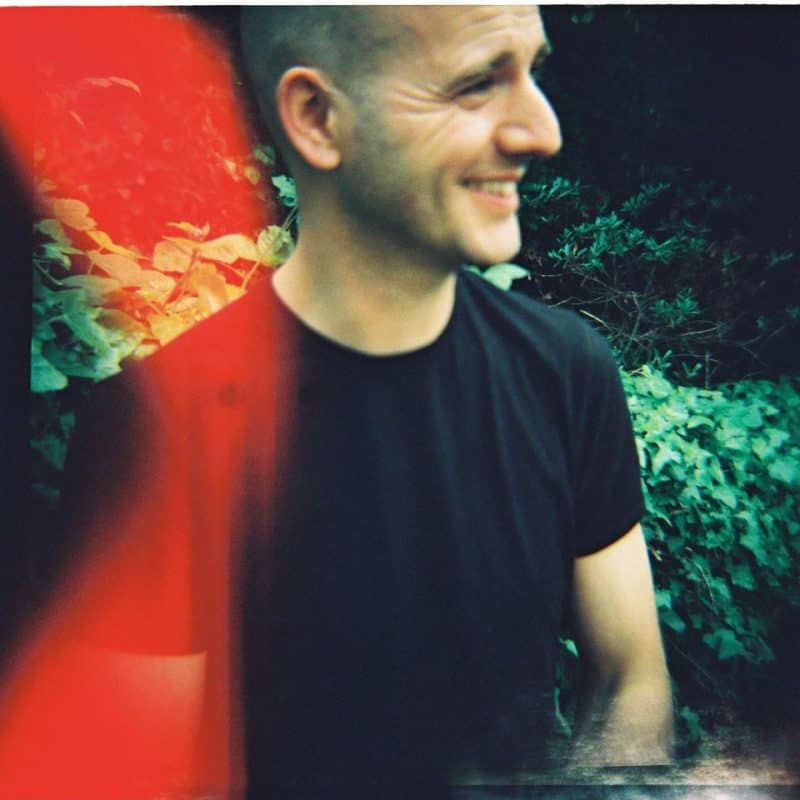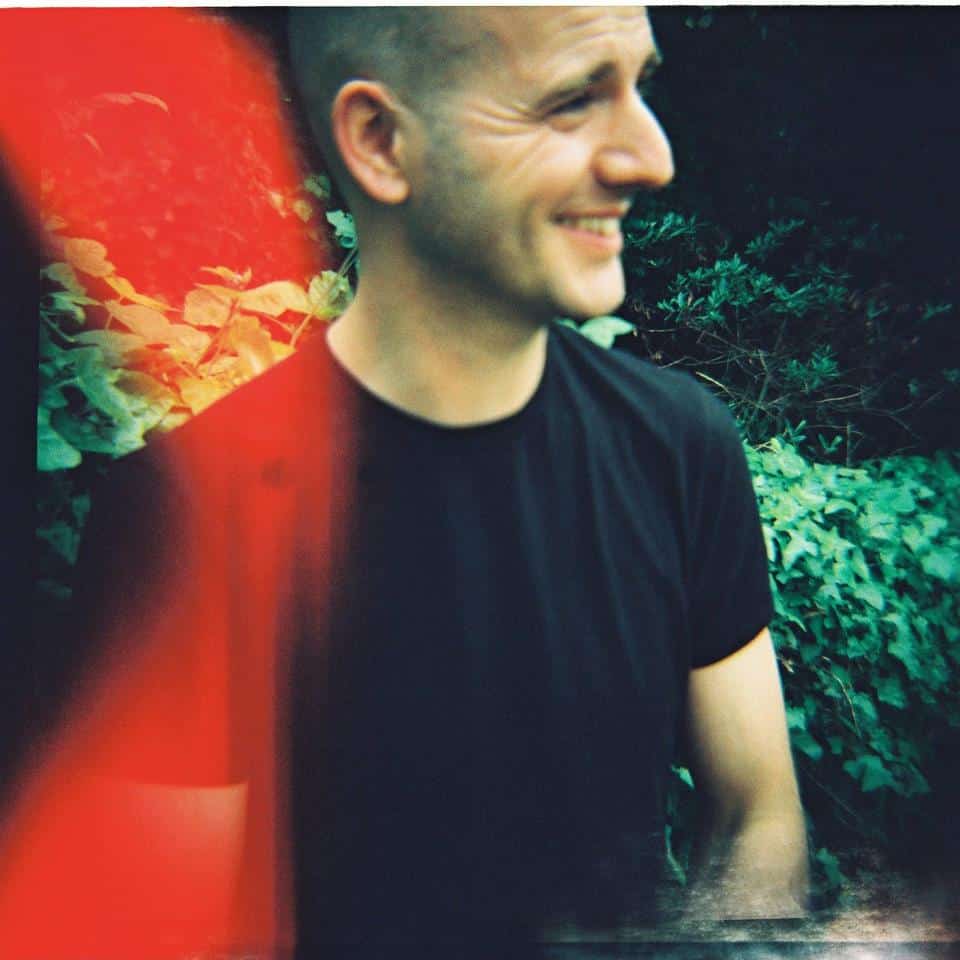 A couple of days ago we kicked this series off by taking a look at theCanon gear that veteran Getty Image Olympic Photographer Streeter Lecka is using in Sochi. Today we've got something for the Nikon fans out there as I got the chance to talk to AFP staff photographer Leon Neal about what he's taking with him to cover the biggest sporting event on the planet.
Leon Neal
Q:: For most photographers it'll only ever be a dream to shoot the Olympics, how many have you been to and what was it like when you shot the first one? Was it as exciting as everyone imagines it to be?
A:: Sochi 2014 will be my third Olympic Games, with Vancouver 2010 and London 2012 coming before. Vancouver was a real eye-opener as I don't normally shoot sport. Days are very long when covering the Games with no chance of any breaks from a few days before the opening ceremony until the night of the closing ceremony.
Q:: I'm absolutely fascinated by your GoPro 360 VR rig (see Leon's gear photo below these questions), can you tell us a little bit more about how you plan on using it? Will you be shooting 360 panoramic photos with it or spherical video? Is it an AFP idea or more of a personal project for you to bring back something unique? In doing a little research I came across some photos you took with a rotating film camera during the Queens Diamond Jubilee Pageant, is this similar to what you're wanting to achieve with the GoPro setup?
A:: The 360 VR rig is something that I have explored for a while. I originally approached the technical team in Paris about sourcing the equipment for me and they found the Freedom360 system was the most portable option. I was given a kit, along with another photographer in Paris and we have created them for around a year now. Stitching video is a massive headache so I'll be sticking with stills in Sochi. I was in Sochi in February 2013 to cover the test events and shot a selection of 360 images at the time that really went down well so will be looking to do the same but with added rings!
Q:: In doing a little research I came across some photos you took with a rotating film camera during the Queens Diamond Jubilee Pageant, is this similar to what you're wanting to achieve with the GoPro setup?
A:: The shots that you refer to were taken with a Lomography Spinner and was an early experiment with incorporating analogue technology to live news. The scanning and developing took time and money so it certainly isn't suitable for breaking news but for features such as the Royal Jubilee, it worked perfectly. Images can be found here.
Q:: Have you already been given specific assignments and events by AFP? Do you have a choice in what events you shoot?
A:: I will be covering the same disciplines that I shot in 2010; luge, skeleton and bobsleigh at the Sanki sliding center. The team is a little smaller this year so I think the decision was made to ensure someone was in the team who had covered these sports before. The pressure's on!
Q:: You've got an amazing array of gear going with you but Nikon also has a pool of gear on site for photographers to use in some situations. Will you make use of any of their gear for certain events?
A:: I certainly will be using some of Nikon's gear during the Olympics as not only is it a chance to try out lenses you've not used before, but also a chance to test unreleased equipment. I had the opportunity to have a play with Nikon 800mm lens at the London games well before it was available to the public. I believe that I will also be getting to try a few new things out this time too.
AFP will be bringing a lot of their own gear too so I will be able to access the pooled equipment as and when it's needed. I know, for example, that I will be needing a 600mm or 800mm for the start line at the sliding centre.
Q:: Among your fast primes and super telephoto lenses you're also taking the 28-300 f/3.5-5.6 which might raise a few eyebrows among readers when they see it alongside everything else. I've never used this lens myself but I do regularly read good things about it. How will you be using it and what's been your experience with it?
A:: Ha! Good question! The 28-300mm, or lazyboy (!) as I call it, is certainly an odd creature. I mainly use it for video or jobs that may be potentially volatile, such as riots and protests. At the Olympics, I'm obviously hoping that it will only see use for video. With the potential threat of terrorist action being taken seriously by many Governments, I will have to be prepared for all eventualities though.
Technically, the lens is very convenient being long yet compact but this comes at the cost of detail. At the 300mm end, fine detail such as eyelashes definitely seem to disappear into a blur.
Q:: Will you be using any remote cameras at your events? I see you've got a couple of Pocketwizard TT5s but the lesser range and lack of custom channels on them has me thinking those are just for your flashes and not remotes.
A:: Remotes are highly restricted at the Olympics due to rogue frequencies causing potential issues with broadcast transmissions and track transmissions so every trigger has to be scanned and approved to make sure they won't be problematic. I will be using the TT5 to trigger a remote camera at the finish or start line of the sliding center. The issue of custom channels won't be a problem as the limit on photographers with access is less than the amount of channels available.
Q:: I also see you've got a Rode Videomic with you. How much is multimedia a part of the content you are providing for AFP?
A:: I'm shooting as much video as I can for AFP, in the form of "webclips". These are clips of around 2 minutes in length that offer a taste of the event, which can be later used as cutaways and b-stock for clients wishing to create their own packages.
Q:: Do you get any sort of indication where your images are being used? They'll be all around the world just a few minutes after you've taken them but it would be nice to know when you score the front page of the sports section on a major newspaper. Do you get to keep track of anything like that?
A:: Sadly not. It does drop off the radar a little too. If I get a nice front in the UK, I'll keep a digital copy but aside from that, the pictures just are sent out into the wild and it's up to them to fend for themselves! We do receive a play report but I find that I only really look for gallery usage on news websites these days.
Q:: As an AFP staffer are you hard-wired to an editing team at the main venues so that you can dump cards quickly throughout the events and let them handle editing, captioning and distribution?
A:: Yes, I will be transmitting live through the WT5 unit to a team of editors either in the Mountain Cluster nearby or down the road in Sochi itself. It takes some getting used to at first but if you have a good editor, it's actually great fun to check the feed at the end of the day and see what crops and edits they found within your shots. Shooting live really isn't something for those who aren't confident in their pictures though as they editors get to see your raw output so there's no chance to polish before they're seen by other eyes.
Q:: And finally I wanted to get a sense of a typical day for you at the Olympics, if there is such a thing? I've no doubt they're all incredibly long days!
A:: I have been assigned the Sanki center so the majority of my time will be spent there with early starts for the training sessions followed by a brief break in the afternoon ahead of the evening public sessions. Any days that are quiet or see no action will see me re-deployed to help out on a different sport in another area of the Games. There really is no rest out there but it's a hell of an experience.
One photo that defines the type of work that you do: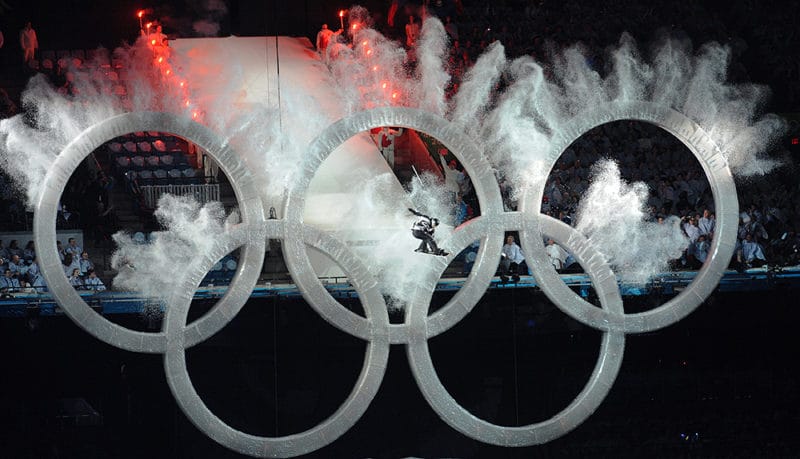 Olympic Photography Gear List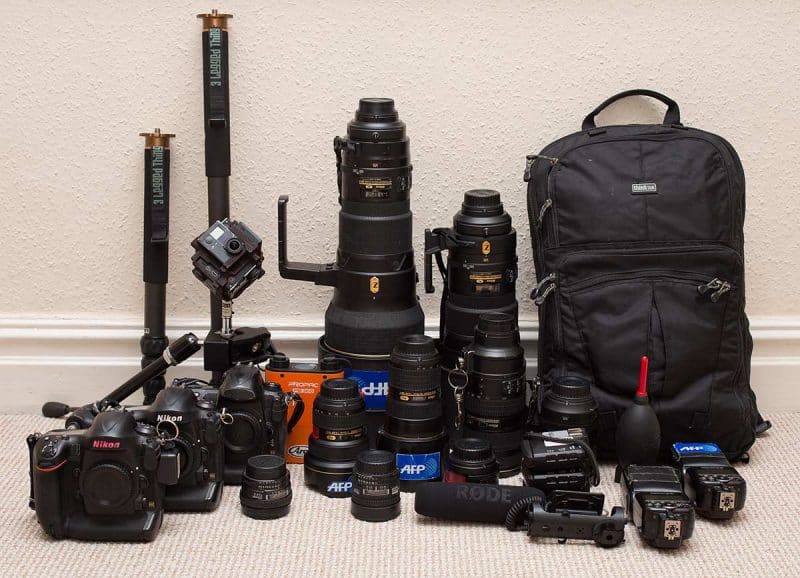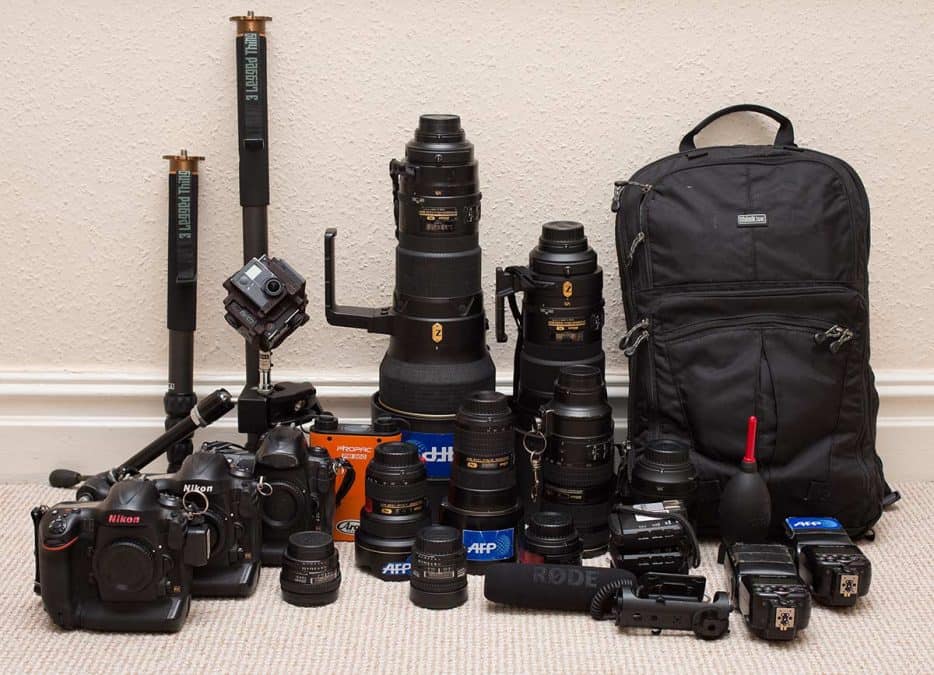 Gear List
Total estimated value of gear…….. $48,000 ! Yikes!
Follow Leon
For updates throughout the Olympics you'll definitely want to follow Leon on Twitter and for more of his amazing work take a look through his portfolio.