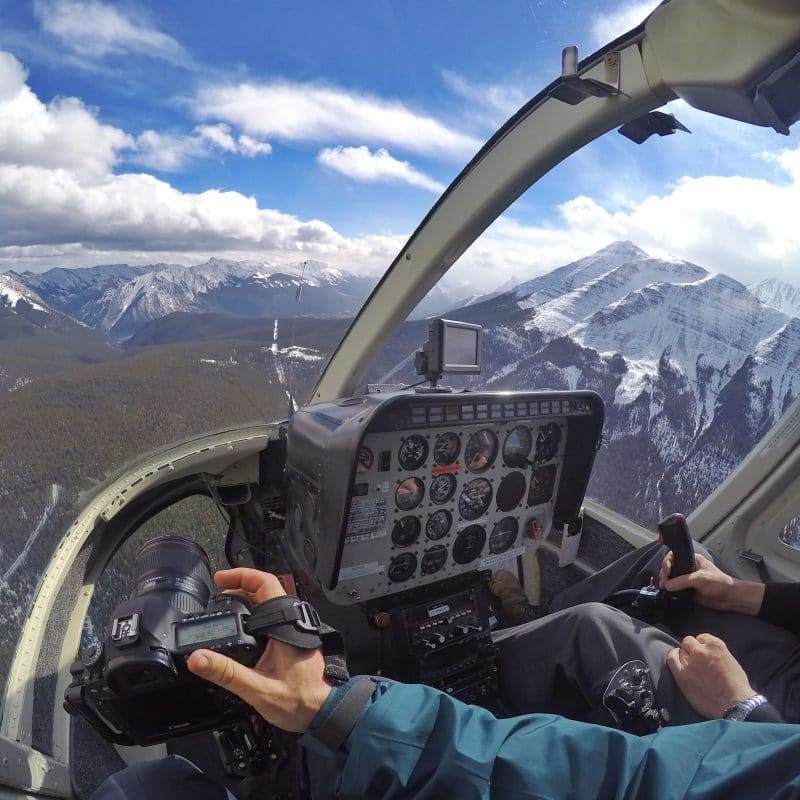 Anyone that follows any of my social media accounts will often see behind-the-scenes photos of my gear featuring a variety of Peak Design accessories attached to my cameras. I was first introduced to their products when the lightweight Leash camera strap was released, and I've had one of those in my bag ever since. But I don't always need a camera strap.
On many occasions I'm simply taking the camera out of my bag and putting it straight onto a tripod, or grabbing one quick shot before putting it back in the bag. For those instances, I find the Peak Design Clutch hand strap to be an excellent solution. It gives me something to hold onto while I pull the camera from the bag, and the quick release system allows me to switch it for a shoulder strap whenever I need one.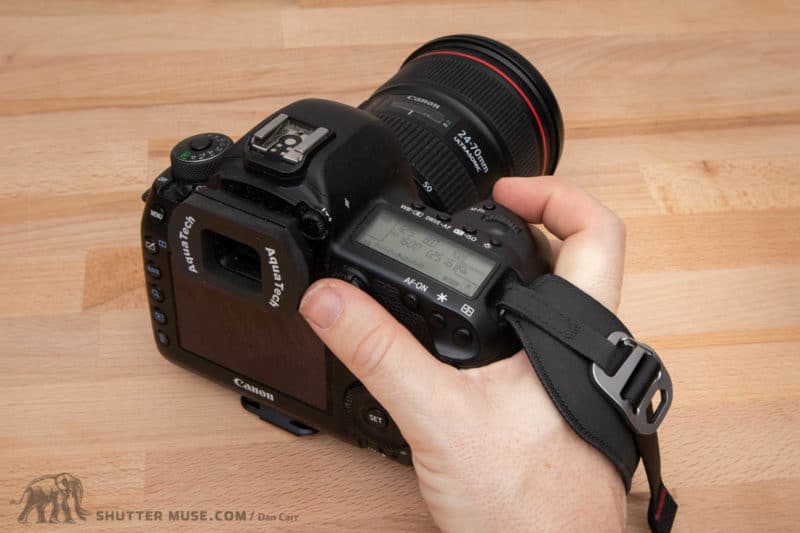 Clutch V3
Over the years there have been several minor iterations of the Peak Design Clutch strap, and now we're up to the V3 version. Functionally there isn't anything different from the V2 to the V3, but there are some minor cosmetic changes that you can see in the photo below. These have mainly been carried out to match the aesthetics of the updated Leash and Slide camera straps.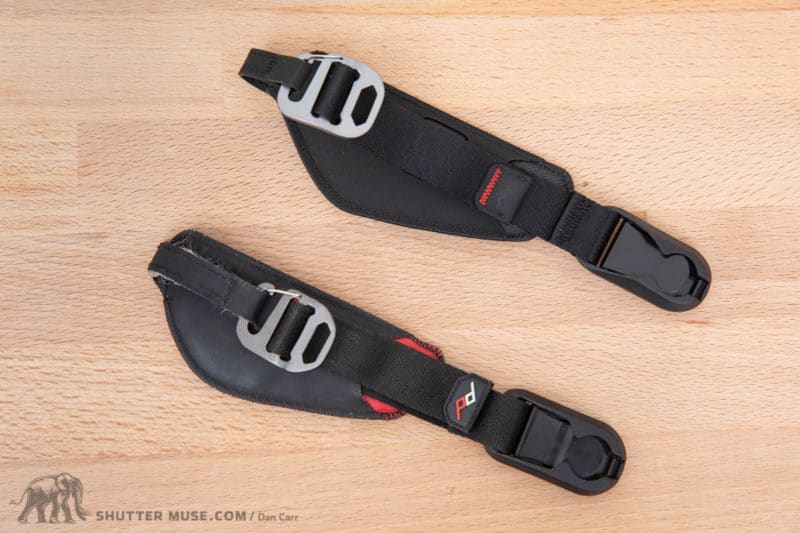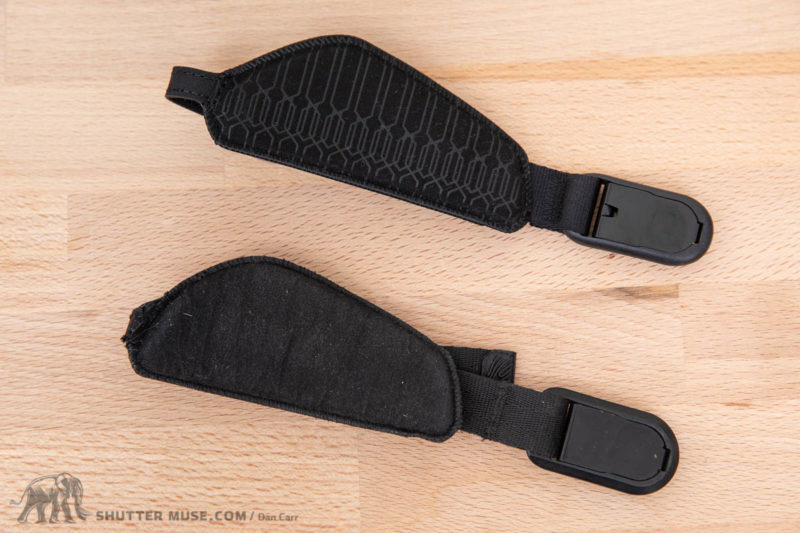 I've had a Clutch on my camera for many years now, and it's safe to say I love these things! They're extremely well made, and very comfortable to use. What's also important to me is that it isn't bulky. I can still fit my camera into any small space in any bag that I've always used, and it's not heavy either.
I also trust the strength of the attachment points and I will often walk around a location carrying my camera by the Clutch strap instead of holding the camera body. The Hypalon construction is ultra-durable, and the Anchor attachment on the base is rated to hold a staggering 200lb!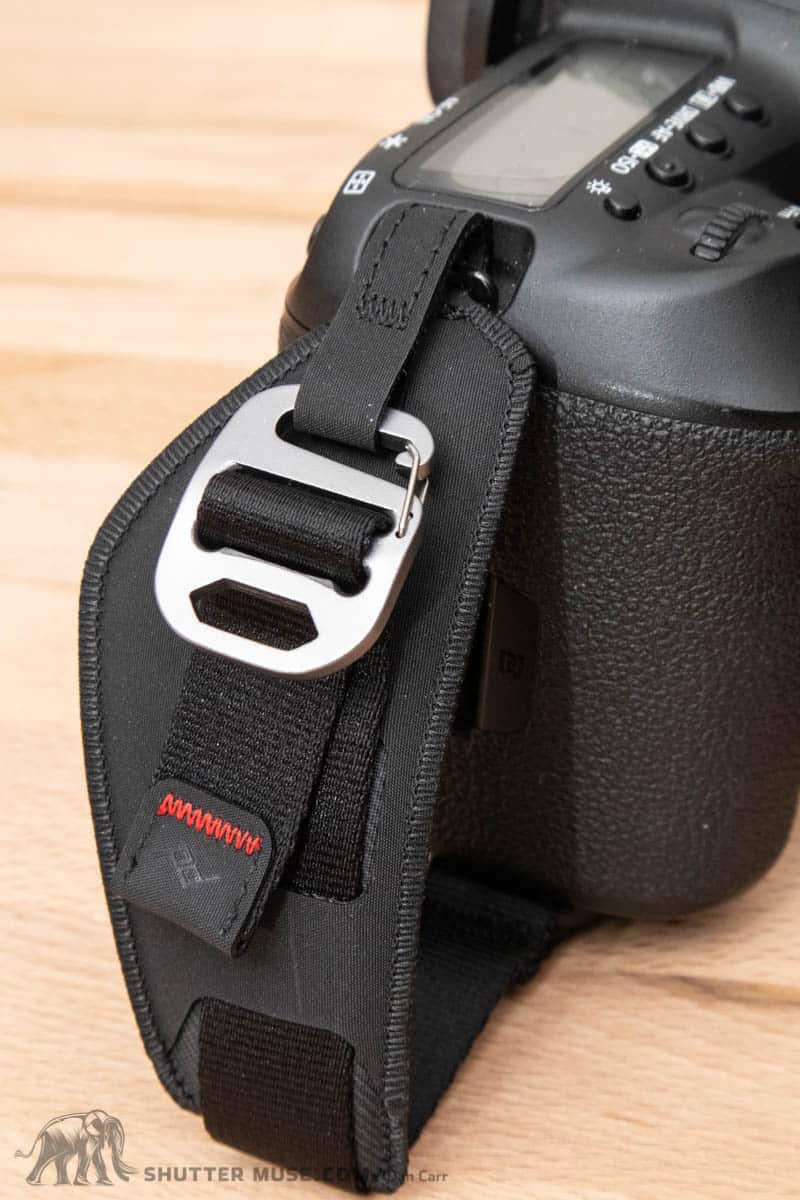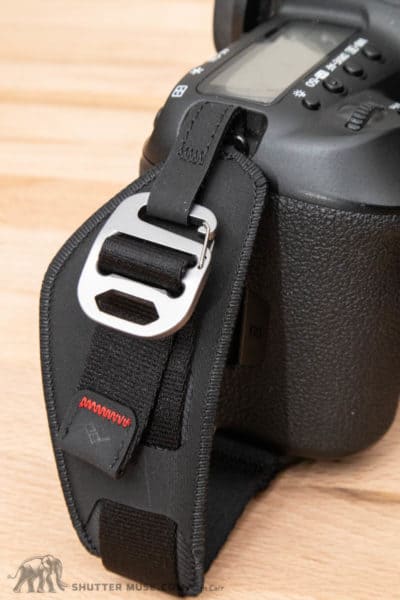 One additional change with the V3 Clutch is the inclusion of the newer low-profile Arca baseplate. It's not quite as thick as the previous version so it looks less obtrusive on your camera, and keeps the height profile down when packing it into your bag.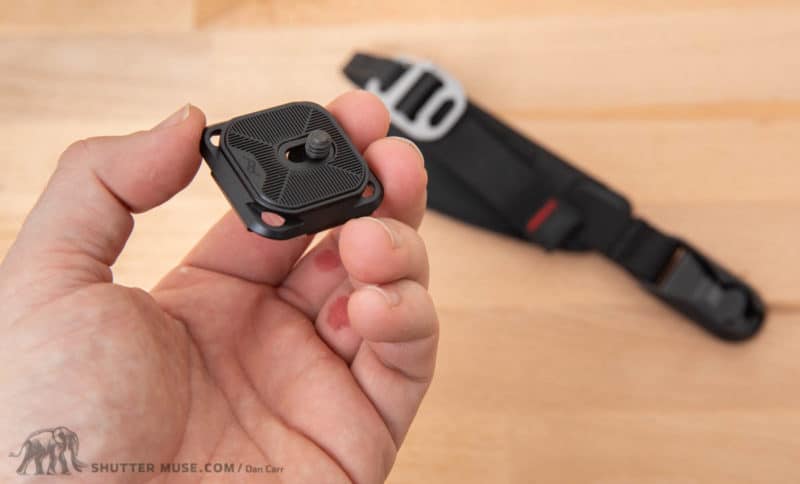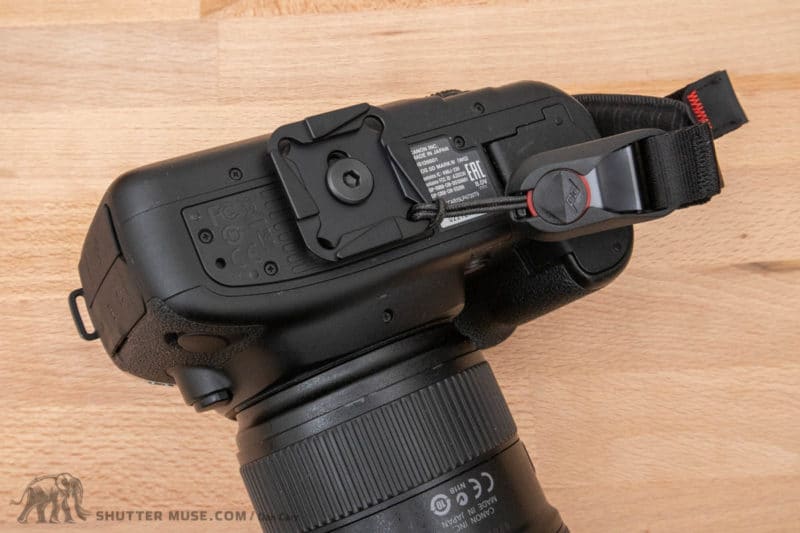 In the past I have also tested and liked the comfort provided by the SpiderPro Hand Strap from Spyder Holster, but it's much bulkier than the Clutch when placing it into a bag because it sticks out a long way from the side of the camera. When you consider that the Clutch is nearly half the price of the SpirderPro, I think the Peak Design offering makes more sense for most people.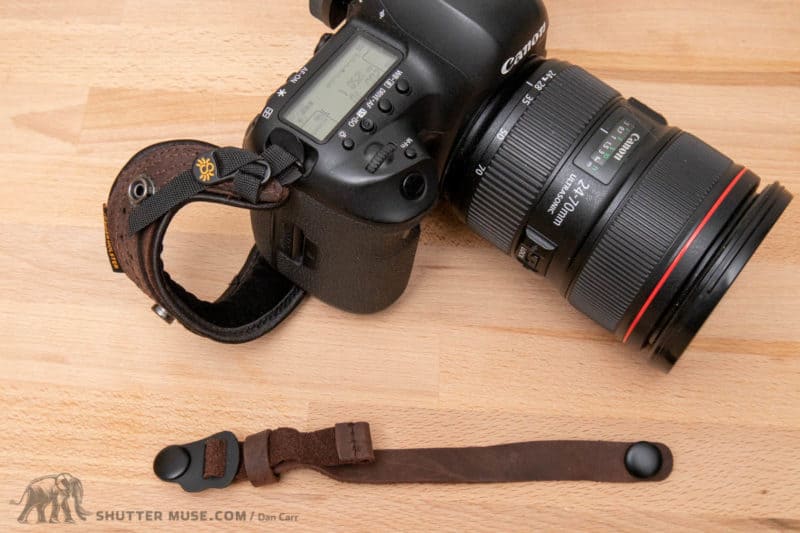 Conclusion
The Clutch definitely gets my long-term seal of approval and I think it's a great addition to a camera if you have a quick-release shoulder strap that you often remove. Don't have a QR strap? Check out the Leash or the Slide, or something from BlackRapid.
Ay $39.95 I wouldn't call it cheap by any means, but some of that additional cost can be justified by the inclusion of a nice Arca-Swiss compatible tripod plate.
If your current shoulder strap doesn't have a quick release, but you like the idea of being able to use the Clutch and swap between the two carrying methods, I have previously detailed some ways to convert a standard camera strap into one with a quick release system. You can find those instruction at the end of our popular camera strap gear guide.
Where to Buy
As always, it's greatly appreciated when you shop using the links on this page. I might make a small commission when you do this, and that helps me bring you more content in the future.
More Peak Design Reviews
A considerable archive of Peak Design product reviews is available here on Shutter Muse.
Pin This Review