Peak Design has launched a new hand strap for mirrorless cameras called the Micro Clutch. The Kickstarter campaign was fully funded in less than an hour, and shipping will begin in July. Peak Design has sent me one of these new straps for review. Unfortunately, it did not arrive in time for launch day, but I expect it to arrive within the next week. As soon as I have it, I will prioritize a review so that my thoughts on this new Peak Design hand strap are available to people before the end of the Kickstarter campaign.
If you want to secure a 23% discount on the new Micro Clutch hand strap, the Kickstarter campaign will run until June 8th. With the discount, the Micro Clutch is selling for $50. While I would sometimes caution Kickstarter users, Peak Design has an exceptional record on the platform. They are not using it to generate production funding for the product. Rather, they are using it for its marketing value. Backing a Peak Design Kickstarter is about as sure a bet as you can ever hope to make on a crowdfunding platform.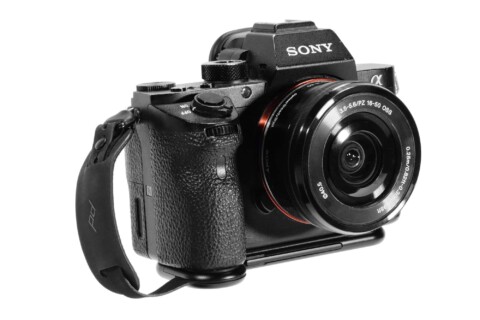 Peak Design Clutch Vs. Micro Clutch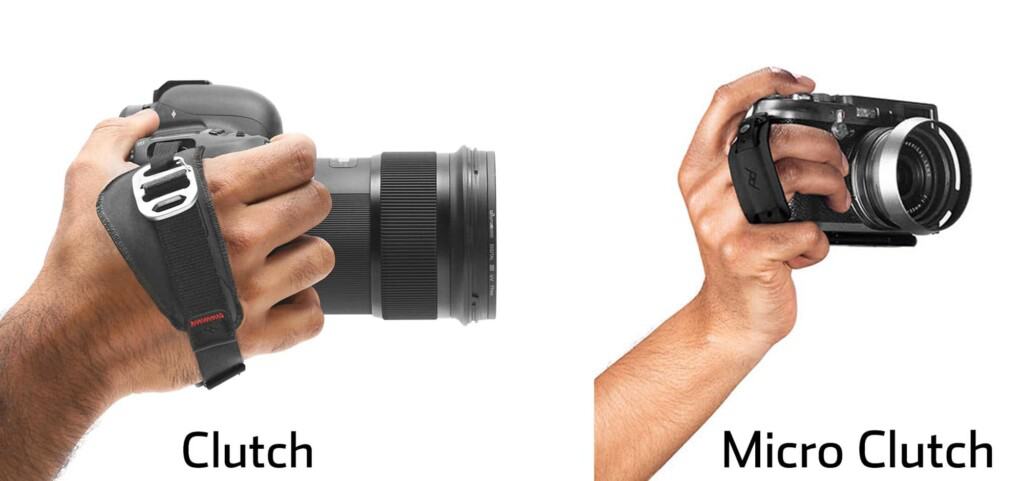 Peak Design has long offered the Clutch hand strap as part of its camera strap catalog. The original Clutch was designed in the DSLR days and doesn't suit the smaller size of many mirrorless cameras today. That said, there is room for both options on the market. The Micro Clutch is not a replacement for the Clutch. I would still choose the Clutch hand strap over the Micro Clutch for larger mirrorless cameras like the Nikon Z8 and pro-sized mirrorless cameras like the Canon R3 and Nikon Z9.
Here are a few examples of how I would choose between the Peak Design Clutch and the Micro Clutch:
Peak Design Clutch Hand Strap: All DSLRs, Nikon Z8, Nikon Z9, Canon R3 and all gripped smaller mirrorless cameras, like a Sony a7, a9 or a1 with a batter grip, Canon R5 or R6 with a grip or Nikon Z6 or Z7 with a grip.
Peak Design Micro Clutch Hand Strap: Un-gripped small mirrorless camera like the Fuji XT or XH series, Fuji X100, Sony a7, a9, a1, Canon R5, R6, R7, R8, all Leica rangefinder cameras, Leica Q series mirrorless cameras, Nikon Z5, Z6, Z7.
Despite being a smaller hand strap, the Micro Clutch is the more expensive of the two options (Clutch – $45 vs. Micro Clutch – $65). The reason for this is the larger aluminum baseplate on the Micro Clutch.
---
Crowdfunding Campaign Disclaimer: Backing a campaign on a crowdfunding platform such as Kickstarter or IndieGoGo is not the same as buying from a store. We do our best to only share campaigns from companies we trust and who have a history of delivering after a successfully backed campaign. Still, we urge you to do your research and ensure you understand the risks associated with crowdfunding platforms.