Sigma continues to push the optical boundaries with their ART lens lineup, particularly when it comes to their prime lenses. Perhaps the most visually striking ART lens, due the enormous front element and necessary tripod ring, is the Sigma 105mm f/1.4 DG HSM Art.
The lens is available for Canon EF, Nikon F , Sony E, all L-Mount mirrorless cameras (Sigma, Panasonic, Leica) and Sigma SA mounts. Since I'm testing the lens on Canon cameras it's the EF mount that you see in these photos.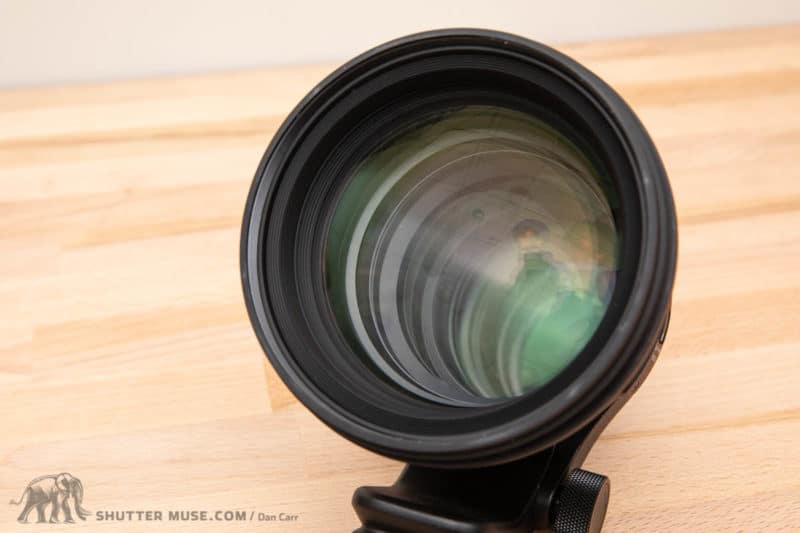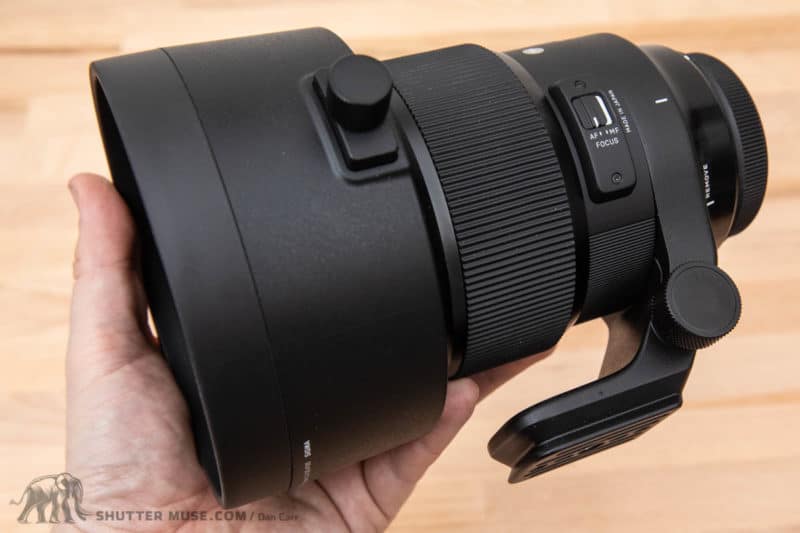 With 17 lens elements in 12 groups, this is a beast of a lens in the hand and tips the scales at a whopping 1.6KG (3.6lbs). That said, so far in my testing I have found no need to mount it to a tripod with the included tripod ring, although the foot on there is greatly appreciated for holding the lens. Whilst the lens is heavy, it's relatively short and it balances better than you would think it would when paired with a pro DSLR. However, I'm sure that would change if you mounted it to a tiny mirrorless camera.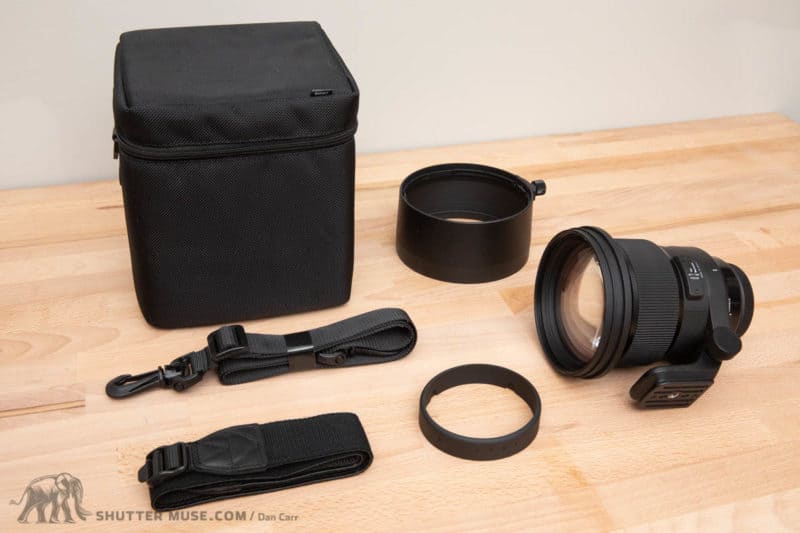 Impressively, the lens comes with a lightweight carbon fibre lens hood (LH1113-01) which does the usual job of blocking stray light, but also adds some much needed protection for that massive front lens element. Incidentally, that lens design features three F Low Dispersion (FLD) and two Special Low Dispersion (SLD) elements to reduce colour fringing and chromatic aberrations that are often seen in lenses with a very wide aperture.
In terms of build quality, this is as good as it gets. The focus ring is buttery smooth and the lens is clearly built to last, feeling a lot nicer than most of the Canon L Series lenses that are in my own gear closet.