A few weeks ago I sold my Canon DSLR kit and purchased a Sony A9 II along with a small Sony lens selection, ending 15 years of professional work with Canon gear. As my close friends and family can attest, this was not a decision I took lightly. I agonized over it for close to a year, and as each month would roll around I would seemingly find another excuse to drag my heels. "I'll just wait to see what they come out with next month", I would say to myself. Change is scary.
When I say "they", I didn't mean one brand or the other. It could be a new lens from Canon or a new one from Sony. What I was looking for was some sort of defining moment that swung the balance so much in favour of one or the other that the decision would become crystal clear to me. Finally, that moment came, but before I discuss the tipping point, I want to set the scene a little bit by talking about my time with Canon, and the events in the year prior to the switch, which started to plant those seeds of change.
Back In The Day…
My first Canon DSLR was an EOS 10D that I bought on eBay. At the time you either picked Canon or Nikon, and my choice was pure chance. I knew nothing about the cameras on the second-hand market at that time, but the camera served me well and never let me down. If something doesn't let you down, you don't tend to think about change. So there I was, a Canon shooter. Then of course your lens collection grows and grows, with each purchase making it financially harder to change systems. At this point, however, I wouldn't have considered switching to another brand. I quickly graduated to using Canon's flagship 1-Series cameras and their big white lenses, which made a lot of sense because I was making my living shooting sports and that was simply what you used at the time if this was your job.
At some point, I also picked up the then-revolutionary Canon 5D Mark II, a camera which really changed the direction of the photography industry by offering full HD video recording. Even if you don't shoot video with your camera, this was the genesis for other features such as Dual Pixel Autofocus and in-body stabilization. I think it could be easily argued that even a decade ago it made mirrorless cameras an inevitability.
Canon's camera division seemed to get a little complacent after the success of the 5D Mark II, though, and I wasn't seeing an awful lot of innovation from subsequent models. None of their cameras excited me anymore, and whilst I bought them because I knew they would reliably get the job done, it was also clear that Nikon, and subsequently Sony (who now supply Nikon with sensors) had overtaken Canon in terms of sensor image quality. Specifically high ISO performance and dynamic range.
I continued to stick with Canon at this point because whilst their camera department was asleep, their lens designers seemed to be wide awake! Over the last seven or eight years, Canon's lens designers consistently amazed me with designs that simply couldn't be found in the lens portfolios of other brands. I'm talking about lenses such as the 8-15mm fisheye zoom, the 200-400mm f/4 with a built-in teleconverter or the 400mm f/4 DO lens with its diffractive optical element and incredibly low-for-its-focal-length weight. They were also the first to come out with macro tilt-shift lenses, and the additional axis of stabilization on the 100mm macro lens was also revolutionary at the time, to name just a few of their innovations. When people would ask me "Canon or Nikon" I would always reply "Use Canon if you want to the best lenses, and Nikon if you want to the best Cameras".
And then Sony came along. Quietly at first with their Alpha DSLRs, followed by a bang with their FE Mount full-frame mirrorless cameras.
Sony Is Coming
I kept an eye on them for years, but the lens selection was severely lacking for someone that wanted longer focal lengths to shoot sports and wildlife until the Sony 400mm f/2.8 GM came out. At this point, I thought to myself "Ok, they're pretty serious, but I need to see more long lenses."
By this time the Sony A9 had also been launched and the autofocus system was hailed by most as the best on the market. Canon's AF system had always been weak compared to Nikon when it came to tracking moving objects, and now it seemed like they had fallen into third place with the rise of Sony and their subject tracking algorithms with face/eye tracking and even animal eye tracking.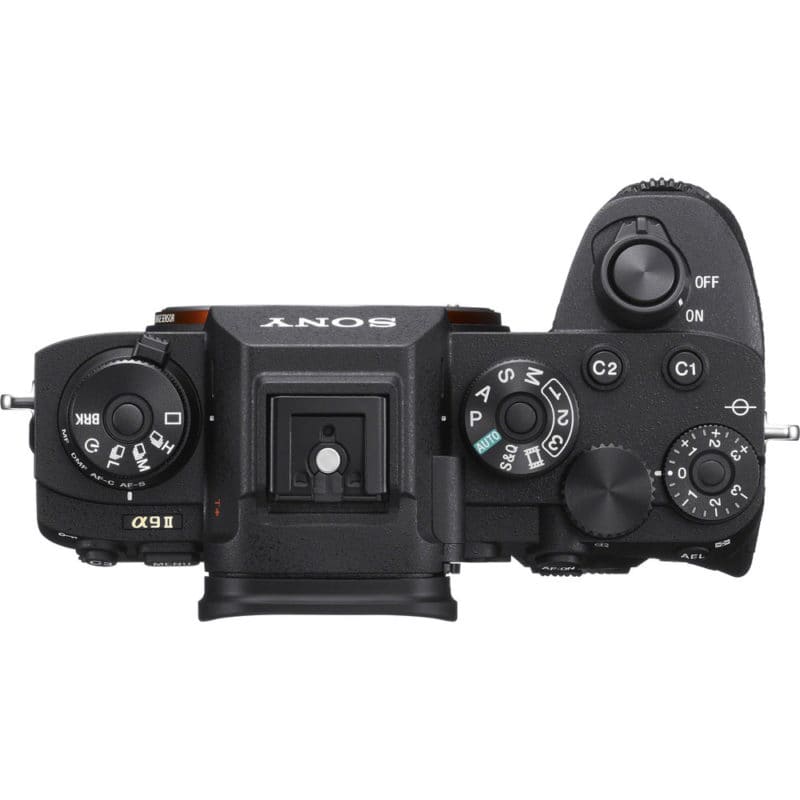 It just so happened that around this time Sony was a sponsor for a photo festival that I was helping to organize in the Yukon, and when they showed up they put an A9 in my hands to play with. In a crowded room full of people I watched the AF system effortlessly tracking people and faces as they wove in and out of crowds and passed behind static objects. The sheer "stickiness" of the AF system was completely alien to me as a Canon shooter, as was the totally silent blackout-free shooting through the viewfinder. It's as if the camera isn't taking a photo at all, and yet it's actually taking 20 every single second. I was literally left with my mouth gaping open.
Had I been missing out on this the whole time? I began to think of all the times my Canon cameras had blown the focus on moving wildlife and caused me to miss peak moments during animal encounters. Knowing how much better the Af tracking was on the Sony cameras, could I really keep shooting with Canon DSLRs? People like to say it's the photographer and not the camera, but that's only true to a point. I can put all my skills to use and frame up the perfect shot, but when you shoot with a razor-thin depth of focus on a super-telephoto lens, you do need your camera to play its role too and help you get the subject in focus. If it's not tack sharp on the eyes, it goes in the trash. I have very exacting standards.
This was spring 2019 and the Sony seed had now been planted. I paid close attention to Sony's launch cycle and realized that the following year was a summer Olympic year which would mean new flagship cameras from both Sony and Canon (and Nikon – but I didn't care). So I decided to sit on the decision until I had seen the next contenders for the pro camera throne. This also gave me some time to look at Canon's growing lineup of RF lenses and cameras. Yes, in the midst of all of this, Canon had finally jumped into the full-frame mirrorless market themselves.
Olympic Contenders
Towards the end of 2019 Sony launched the A9 II (it made some people mad), and whilst it was a modest update to the original A9, any update to an already incredible camera is surely worthwhile. Importantly, at this time they also launched a 200-600mm zoom lens and a 600mm f/4 super-telephoto lens. For my line of work, these kinds of lenses would be necessary and while it didn't seal the deal, it did now made a switch to Sony a viable option. I was very tempted, but with only a month or two until the unveiling of the Canon 1DX Mark III, I thought I'd wait until I saw that to make a decision.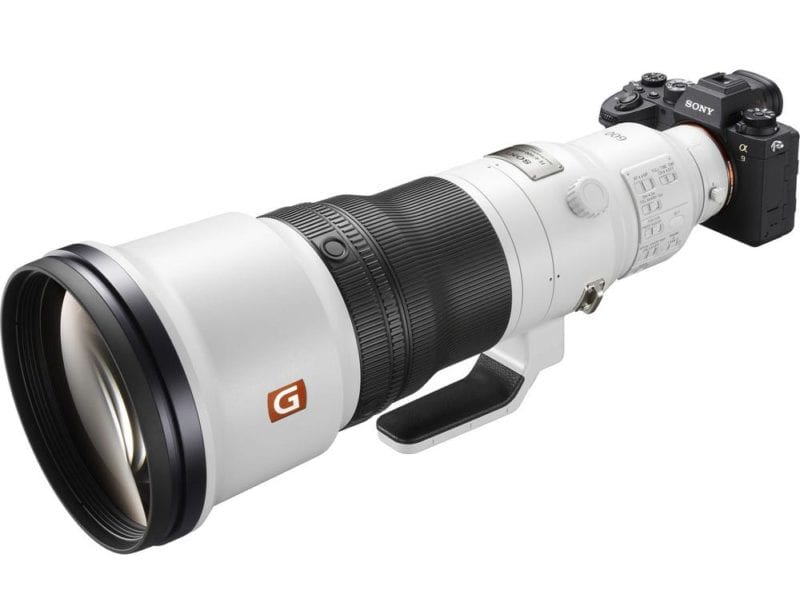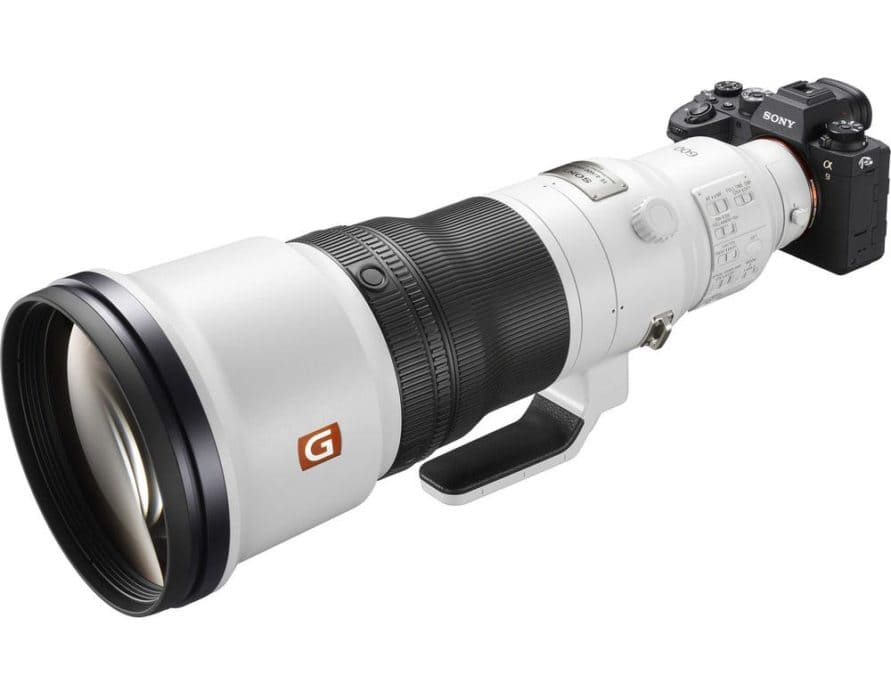 Sure enough, the 1DX Mark III was launched a short while later and despite a slew of minor new features there was nothing ground breaking enough to make me reach for my credit card. No IBIS, no increase in resolution, no widened spread of AF points through the viewfinder and no decrease in size or weight.
Clearly, the most impressive feature of the 1DX III is the 20fps capture with Live View and near-total frame coverage with AF points in that mode, but who is going to shoot a huge camera like the 1-Series by using Live View? It's not practical, despite some of Canon's diehard users trying to justify it in various YouTube videos. I really had to laugh at some of them! I could shoot 20fps with the Sony A9 II, get a higher resolution, a camera that is half the size and weight and saves over $2000 on the cost of the camera at the same time. On top of that, I would be getting an autofocus system that is a known factor, something I know to be incredible. Of course, Canon says every time that their autofocus is "greatly improved" but in the last decade they have consistently lagged in this area and I simply couldn't see them suddenly jumping to the forefront. Certainly not with the phase-detection system you use through the viewfinder and those centrally clustered focus points. When you've shot with a camera like the A9 II and you see AF points covering 95% of the viewfinder, it's nearly impossible to go back.
My mind was made up. I was switching to Sony.
A few weeks later I took delivery of an A9 II and a modest starter kit comprising of the 24mm f/1.4 GM for landscapes and underwater photography, and the 200-600mm f/5.6-6.3 G for some wildlife. After some time to get used to the system I will test some additional lenses and decide what will best fill the gaps in my lineup. I certainly have my eye on the gorgeous 135mm f/1.8 GM that I have already tested at a local store.
I plan on writing some additional articles very soon about my thoughts on the A9 II and the Sony system as a whole, now that I'm fully immersed in it. What I will say for now is that even after just a couple of weeks with this new setup, I'm ecstatic. I think for me it was just the right time to make this switch, and the A9 II was just the camera I needed for the work I'm doing right now. The autofocus system is unreal, and Sony's more recent lenses such as the stunning (and small) 24mm GM, and the ludicrously well-priced 200-600mm G show that their lens designers have really turned a corner from some of the earlier lacklustre lenses such as the 24-70 GM. I still want to see some more lenses in the lineup (300mm f/2.8 GM?) and I'd like to see some of the older duds get a refresh, but there's plenty there to work with for now.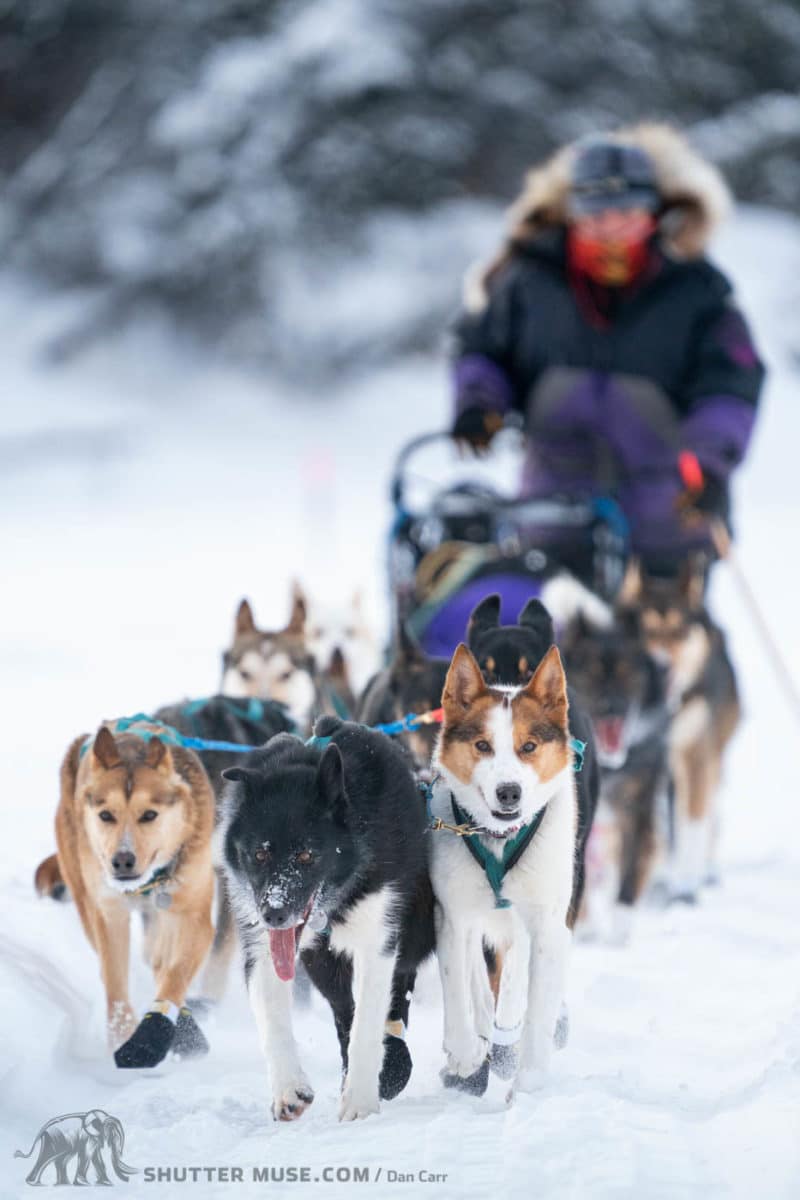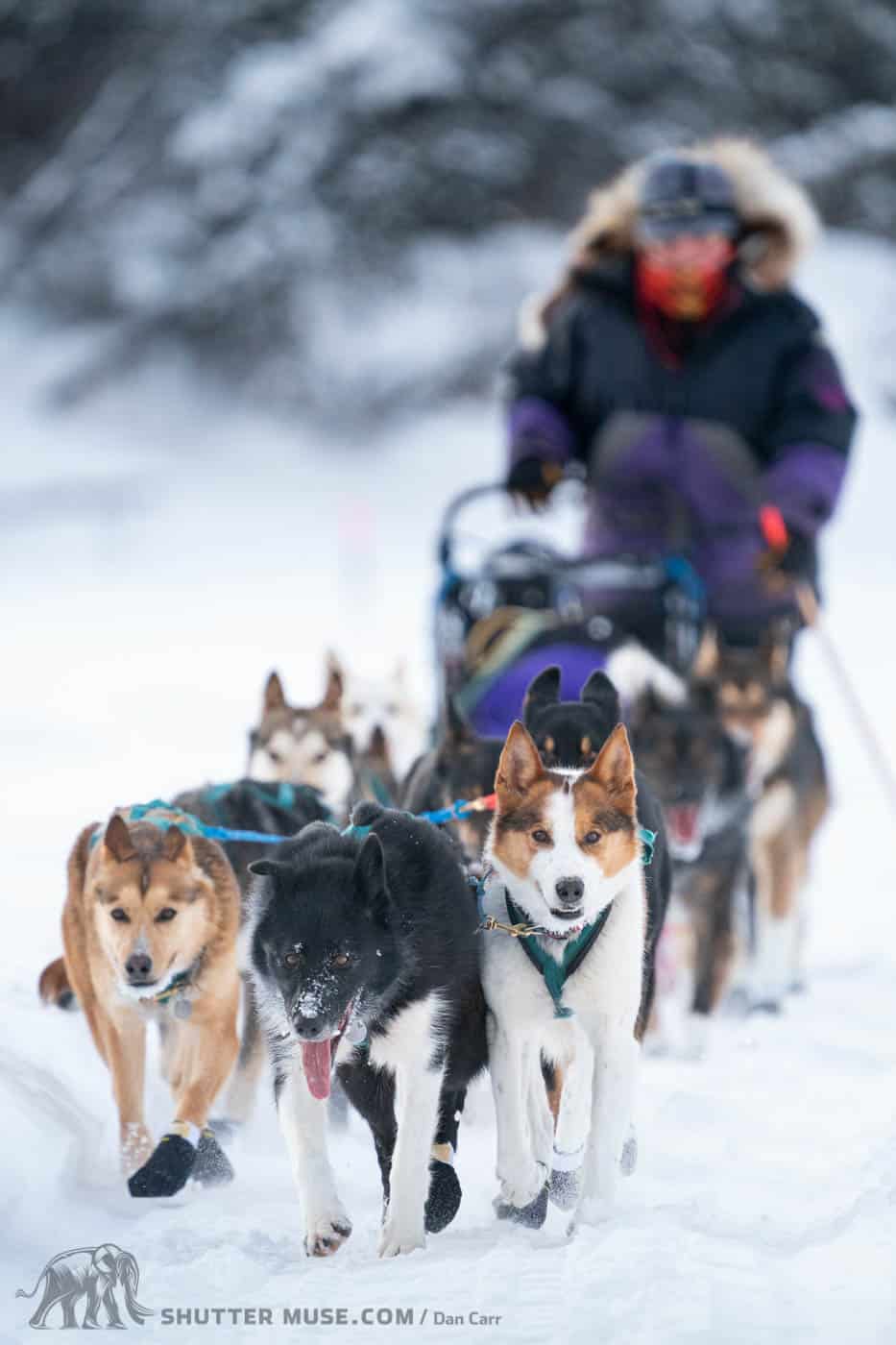 Will this be forever?
I have watched with intrigue as Canon have launched more and more RF lenses for their new EOS R mirrorless camera system. At the time of writing this post, the R5 camera has also just received a development announcement and it appears to be the first serious EOS R camera that can match the performance of the RF lenses. These RF lenses have been almost universally heralded as top performers in their various classes to this point, but then that is what I have come to expect from Canon, they really know how to make high-end lenses. Can they pull through and deliver a competitive camera as well though? We will have to wait and see. A camera with the speed and AF performance of the Sony A9 II, combined with the proven ergonomics and user-friendliness of a Canon camera would be a compelling option. I know Canon users are hopeful for such a turnaround with the R5, but they have some serious catching up to do if they are going to come close to Sony in terms of AF performance.
One thing is for sure: I'm definitely done with DSLRs.
PART II – The Follow-Up
After posting this initial article I received a lot of messages and found myself answering the same questions and addressing the same topics over and over again. Instead of doing that forever, I wrote a follow-up article.
If you enjoyed this first article about my switch to Sony, I'd encourage you to read Part II where I address the reasons I did NOT switch to Sony.