Printing images on canvas has become very popular over the last few years and CanvasPop has emerged as one of the more prominent online companies to offer this service. They recently reached out to me and asked if I'd like to test their services, and given that I'd never reviewed a print service before, I thought it would be fun. Up to now I've always had my own prints created locally in Vancouver, BC, so I haven't had a good answer for people when readers have asked for an online printer recommendation.
Armed with a credit for about $100 to spend on their store, I jumped right in and had a look around at what was on offer. What struck me to begin with was how simple the website was. Whilst I haven't ever ordered online prints before, I have poked around a few sites in the past and most of them were quite overwhelming with the number of products on offer. That's not the case with CanvasPop, they seem to have taken the "simpler is better" approach to sales, and I like that.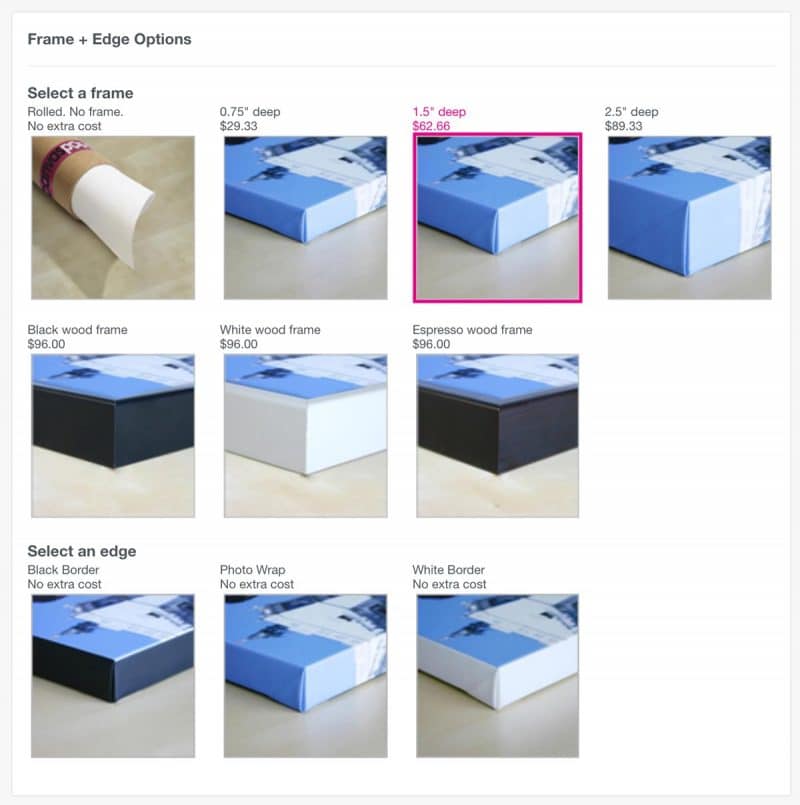 Obviously canvas prints are their main product, but they also offer framed paper prints and triptychs too. It should be noted that they do not offer any unframed paper prints, so if you're looking to get a stack of 100 6×4 prints from you last vacation printed, CanvasPop is not the printer you're looking for.
The ordering process is very straightforward, and each option is clearly defined. Images can be uploaded from your computer in JPEG or TIFF format, or you can pull them straight from your own Instagram or Facebook account.
One concern that I had to start with was a note that said "Every order includes PicturePerfect. Our designers will adjust and optimize your image so it looks its best! We optimize contrast, image sharpness and even remove red eye at no extra cost." Given that I spend a lot of time editing my own images, I didn't want anyone else messing with them to their tastes before printing. After questioning them about this, I was informed that this only happens if you select the option for a "Free Digital Proof". If you do not ask for the Digital Proof, they won't mess with your image file. Good to know, and something that wasn't clear on the site.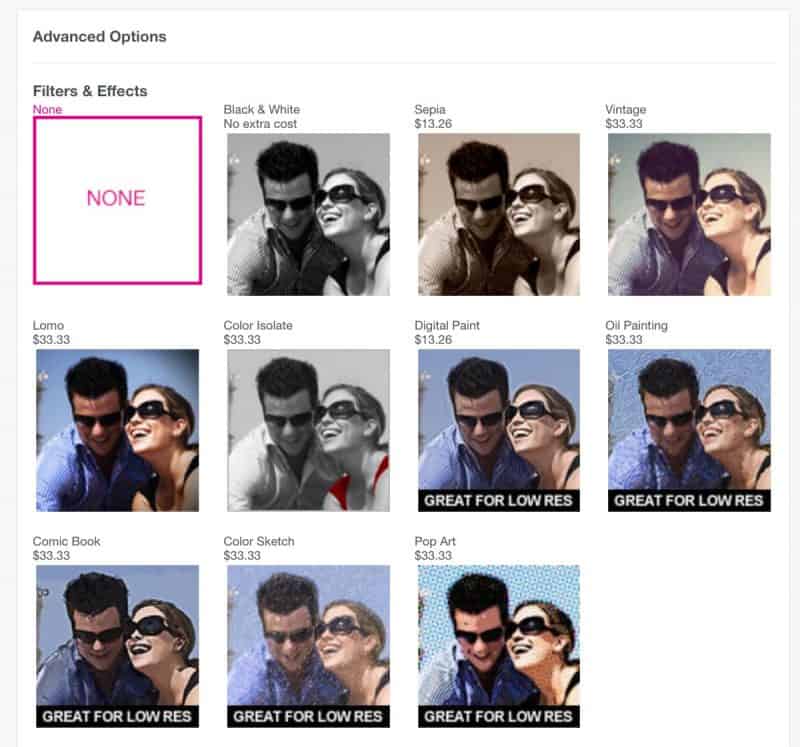 Pricing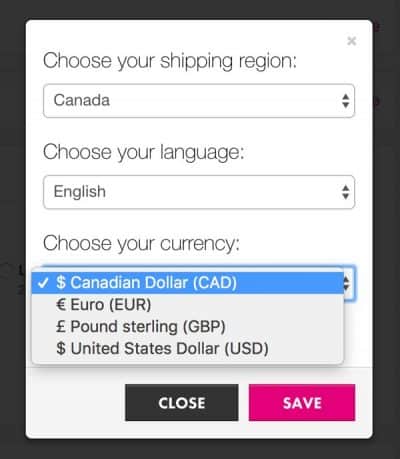 Canvas prints start at around the $40 mark, but they often seem to run sales so you might be able to score a deal, particularly if you sign up to their newsletter. I ordered a a 16×24 inch canvas print with a 1.5″ thick frame, and the cart cost was just a touch over $100. I think the pricing is very good value, and it's certainly a lot cheaper than some of the other canvas prints I've had done over the years. They also have a 100% satisfaction guarantee, which means if you aren't happy with the print you'll get you're money back, and prices are available in Euros, Pounds, Canadian $ and US $.
Product Impressions
The print arrived via FedEx in an extremely well protected box, I can't fault that side of things in the slightest. Print quality also appears to be good, and a quick poll amongst my social media followers also turned up lots of good opinions about their services from past customers. Whenever I can, I always try and seek some other experiences of a service. Several photographers told me that older CanvasPop prints were holding up very well, and it even turned out that a print on my girlfriend's wall was a CanvasPop product from several years ago too. Still looked great in terms of colour!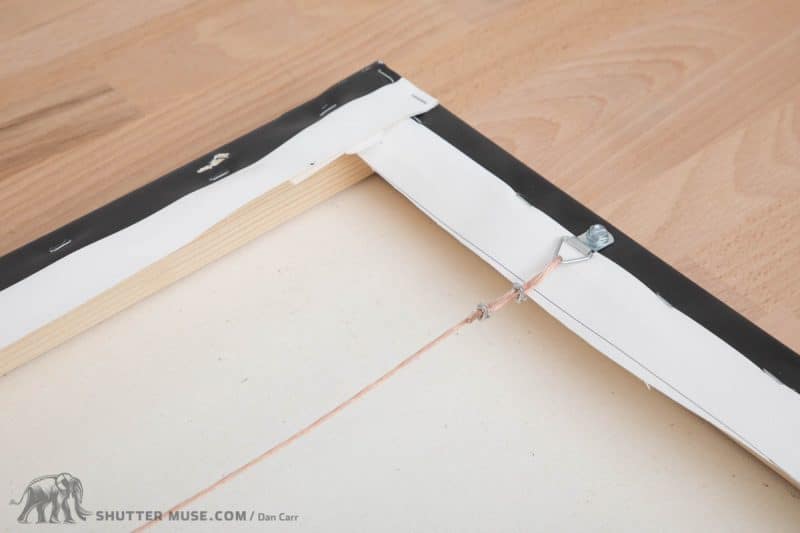 One thing that did leave me underwhelmed was the tidiness of the canvas stretching. Flipping the canvas frame over, there's a lot of obviously quickly cut excess canvas, and what appears to be a hole in the canvas from an overly vigorous staple gun. I also saw some inconsistencies about how much of the image wrapped around the corner of the frame.
On further consideration, I feel as though this is simply a function of the cheap print costs. If you're going to have a relatively cheap canvas printing service, there's got to be some cost saving somewhere. I'm used to paying much more for my canvas prints so it's probably unfair for me to compare things too closely with much more expensive products.
What I will say is that there are better quality canvas print and stretching services available than CanvasPop, but it's going to cost you considerably more money. You can see some comparative photos below that show you some other prints that I have had made locally to me. They were much more expensive, but I feel like I can sell them for more money because the finished product looks that much smarter on close inspection.
I suspect that there's a lot of people who might think that a canvas print is a canvas print, and they'll simply shop around for the cheapest one. The point I want to make here is that there definitely can be a difference in the finished quality of a product like this if you spend a little more money on it. When it comes to canvas prints, the biggest difference you'll probably find is in the actual finishing and stretching of the canvas on the frame. There's no real difference in the quality of the printing onto the canvas, but there's a lot of room for variation in stretching and framing technique.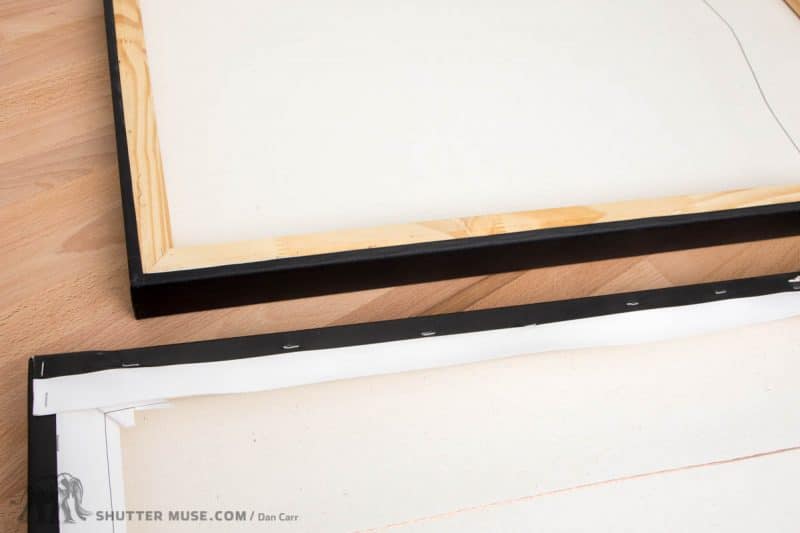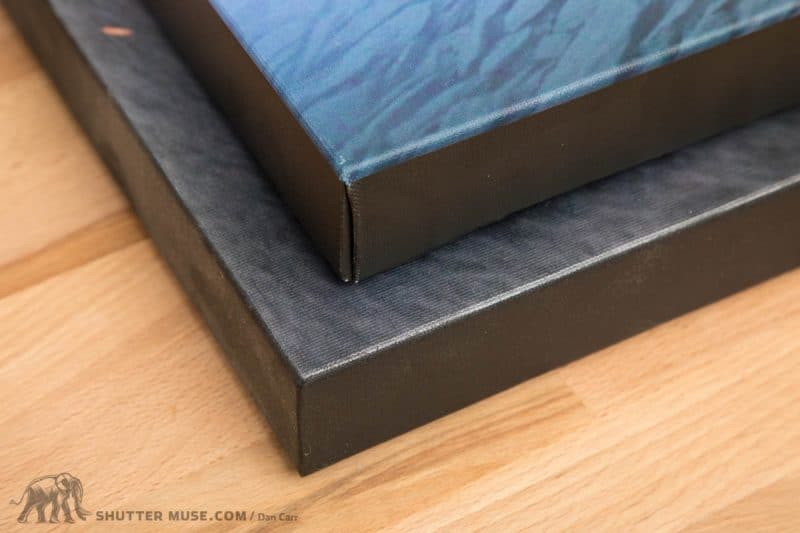 Should YOU Use CanvasPop?
CanvasPop is obviously a great service that's hitting the right value point for a lot of people. I was impressed with the simplicity of the ordering process, and the wallet-friendly pricing compared to some other canvas prints that I've had done in the past. If you're looking to print some of your own photos to hang in your home, or give to someone as a gift, then I can recommend CanvasPop to you and I think you'll be very happy with the results. This probably covers the VAST majority of people, and I'll almost certainly get other things printed by them in the future for my own personal enjoyment. The great thing about the low prices is that it will encourage people to get more things printed, and that can only be a good thing.
If you're a professional photographer who is looking to sell prints of your images, you have a little more to consider. I felt that the feel and look of the finish on the canvas stretching was not up to a standard that I would be happy to sell for larger sums of money. If your target price point for print sales is at the lower end of the scale, perhaps $75-$250, then this is probably ok, but if it's higher then you might want to look at some other options. I have sold canvas prints in the past for four figure sums, and for those kinds of pieces I would look to somewhere that takes more time and care over the stretching/framing process. In other words, if you have relatively high print prices for your business, using the cheaper services of CanvasPop to raise your profit margin probably isn't the right choice. There are big differences in the look and feel of stretched canvas prints from different printers and it pays to do some test prints with different people if you're looking to sell premium fine art products. I wouldn't call CanvasPop a high-end professional printer for the discerning fine art photographer, but it's a great value option for the vast majority of people's personal canvas printing needs.
Thanks to CanvasPop for letting me test out the service!