I've previously reviewed CanvasPop's print offerings and found them to be great options for low budget printing in some situations. Recently CanvasPop expanded their print offerings to include photo books, and they contacted me to see if I wanted to order one so that I could review the product and share my experience.
The 6″x6″ books are created using an iPhone app (Android to follow soon I'm told) and the cost for the books is just $15USD ($19CAD) for softcover and $25USD ($29CAD) for hardcover – both with free shipping. The emphasis for the whole product seems to be on speed and simplicity so whilst the options are few, I don't see this as being a huge problem. If you want to endlessly tweak page designs and collages of images on specific pages, someone like Blurb would be a better (more expensive) option. If on the other hand, you want to create a book in less than five minutes, and have it shipped to you for free with FedEx, then CanvasPop Photo Books might just be for you.
Once you have downloaded the app from the Apple App Store, you can choose to pull photos from your phone's camera roll, or from your Instagram account. Remember that photos in your phone's camera roll do not necessarily have to have been taken by your phone! You could get them onto your phone by sending them from your camera with WiFi, or by using a photo syncing application such as Lightroom Mobile.
For my test print, I downloaded 20 high resolution DSLR images from my Lightroom cloud and added them to the book, and then I also added some images pulled directly from my Instagram account so that quality could be compared. In one instance I also chose to print the same image twice, using one high-res version from Lightroom and a second version of it from my Instagram account for a side-by-side comparison.
The app experience should be commended. As I'm writing this, it is a new product offering and a new app, but everything worked really well and the process is as slick and simple as you'd hope it would be. It really did take me less than 5 minutes to create and order my photo book!
Once you have chosen the images for your book, you can reposition them to fit the square crop, and you can swap the order of the images. Unfortunately there is no "fit to page" option to show the entire image with a white border, which is really the only shortcoming of the application and creation process. I suppose you could create them on your computer in a square format already with a white border if you really wanted to, but it would lengthen the creation process considerably.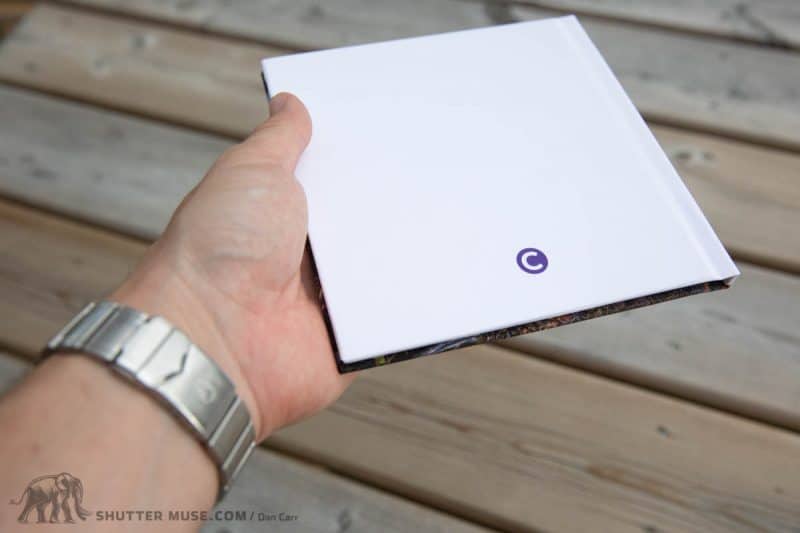 If you're happy with the cropping though, just create your layout and then choose softcover or hardcover and fill out your payment details. A few days later you'll get a FedEx envelope with your book!
Upon opening my hardcover book I was impressed with the production of the cover image, it looked great! Flicking through the book I was generally pleased to see good colour reproduction of the colour images, but less impressed with the black and white images. Black and white images appear to have had a lot of the contrast removed because the black inks that have been used are not very black. For a book with 30 photos in, one or two of which are black and white, I wouldn't let it trouble me for a product of this price point. If you only do black and white images though, I don't think this product is a good option for you until they can solve that issue.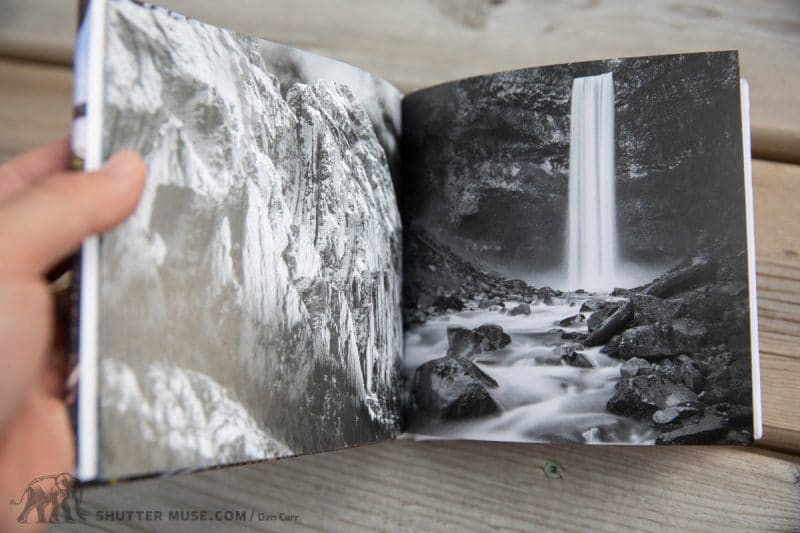 Do Not Use Instagram
The other thing that was immediately clear, and not really a surprise, is that the images pulled from Instagram looked truly awful and pixelated. In a way, this isn't CanvasPop's fault because Instagram lowers the resolution of your photos when you upload them, so there's only a low res image available for printing. I knew this already when I ordered the book, and really it was just a test to see how bad they looked. Confirmed: Terrible.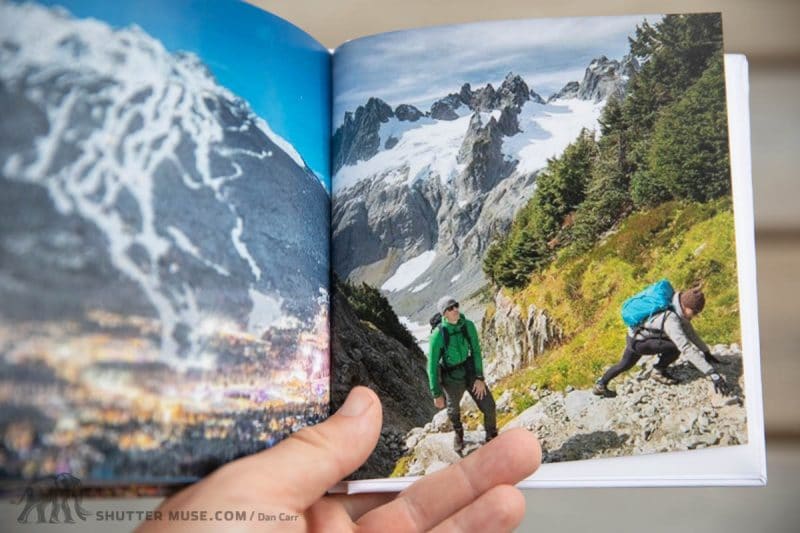 I don't really understand why they even offer this option to be honest. I feel as though a lot of people are going to get caught out by this and complain to CanvasPop that their book's images look terrible. That would be a shame because it could ruin someone's opinion of what is otherwise a very good service. Stick to using photos from your camera roll!!
Conclusion
If you use proper high resolution images from your phone's camera roll, whether taken with your phone or DSLR, these books are fantastically good value and the product looks and feels very impressive. Just make sure you stay away from using the connection to your Instagram account. There simply isn't a high enough resolution of image available from Instagram and those images can't be printed comfortably in a 6″x6″ size. The good news is that almost everyone will have the original image on their phone that they uploaded to Instagram in the first place, so just use that version of the photo in the book instead and it'll look awesome.
The whole book creation process using the app is extremely well done, and the simplicity of having only one size of book and just the two cover options is something I really hope they keep. The fact that you can create a book in under 5 minutes means you could spend a nice day or vacation with your friends and family, and have photo books of the memories on their way before you've even waved goodbye to them. There are so many situations I can think of where this would be a fun thing to do for people, and the $15 price point helps to keep that a possibility for more people. You can even choose to send the book as a gift from the app, and have it delivered directly to them. Personally, I'm also curious to experiment with using these as a promotional tool for my photography business, so look for another post in the future when I have given that a try!