Don't Be Afraid Of Extenders
Over the summer I took delivery of the long-awaited Canon 200-400 f/4 L IS 1.4x. I did a thorough review of the lens after spending some time shooting sports and wildlife with it and long story short, it's a stellar piece of glass. It's as sharp as the big super telephoto prime lenses when it's in the 200-400mm range and almost equally as impressive when you engage the unique (at this time) internal 1.4x extender to create a lens that will take you to 560mm at f/5.6. In many cases it wasn't possible to even tell that the extender was engaged and the versatility this provided is unparalleled in a lens of this quality. On my big wildlife trip to shoot black bears on Vancouver Island with the lens it simply never occurred to me to take my separate 1.4x III extender with me. I figured this was not a combination that would yield good results but then after a little reading over the last couple of months I noticed some very positive remarks about this combination from a couple of shooters, including world renown bird photography Art Morris.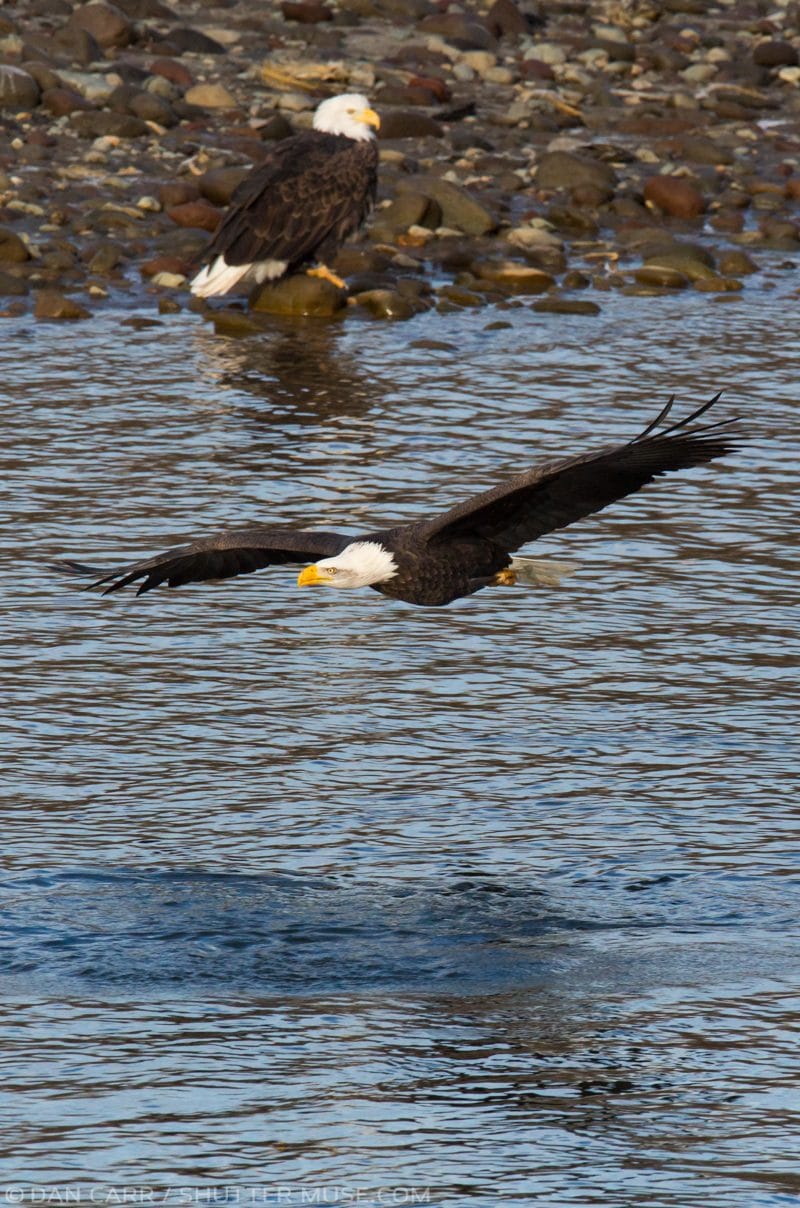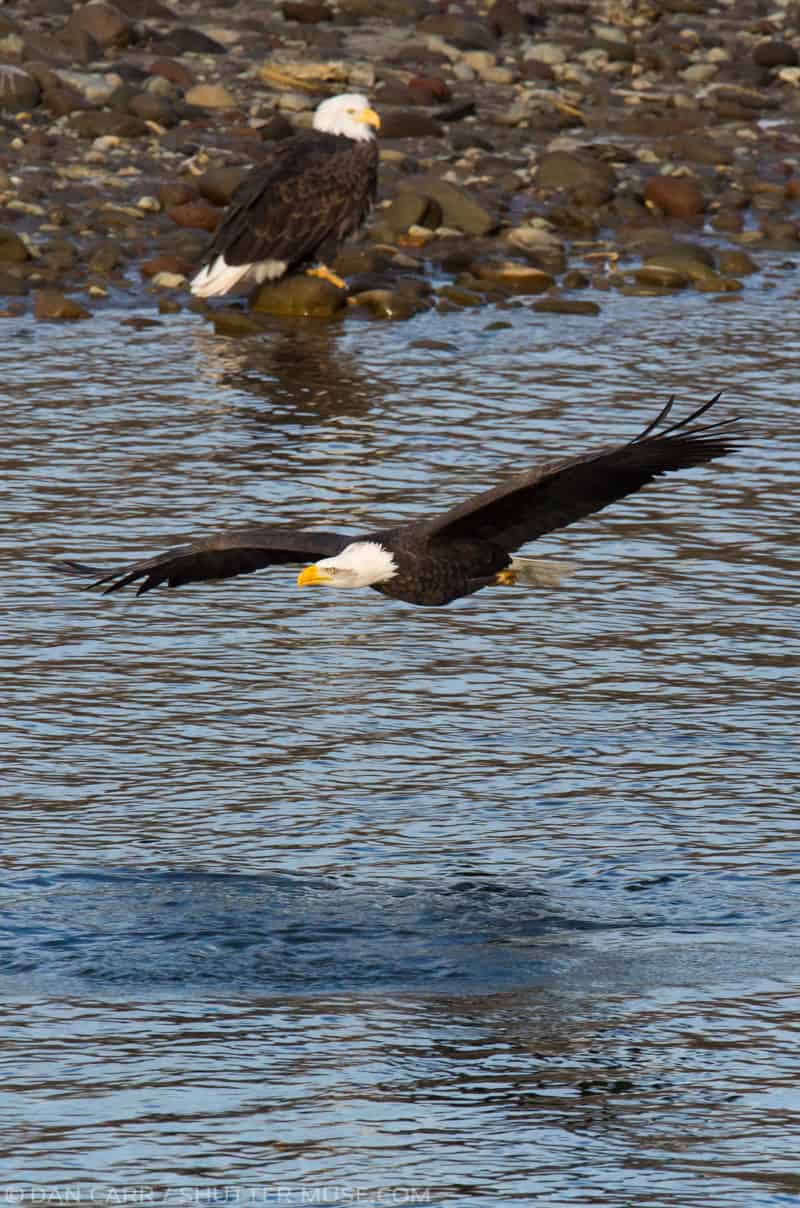 With both an external 1.4x extender and the internal 1.4x extender this would yield a lens with a reach of 784mm and a max aperture of f/8. The Canon 5D Mark 3 and any Canon 1-Series body is capable of focusing with lenses that only have a max f/8 aperture. For the Canon 1D Mark IV and any 1-series body prior to this you are limited to only the central AF point when the lens is an f/8 max. With the 1D-X and the 5D3 though you have three choices; central AF point, Central Spot AF point and Central with 4 surrounding points.
I decided to spend a little time in Brackendale, BC trying to capture images of the bald eagles that roost there after the salmon run. Bird photography is notoriously difficult with shorter focal lengths and the current preferred setup for most of the professional bird photographers is the Canon 600mm f/4 L IS II with a 2x III extender. This combination yields a 1200mm f/8 lens which is the current king in terms of possible focal length, even beating the 800mm f/5.6 L IS with a 1.4x extender as this 'only' gives 1120mm f/8. With the double 1.4x combination though my 784mm would in theory be half descent for capturing birds as long as the quality was useable and the AF wasn't too slow.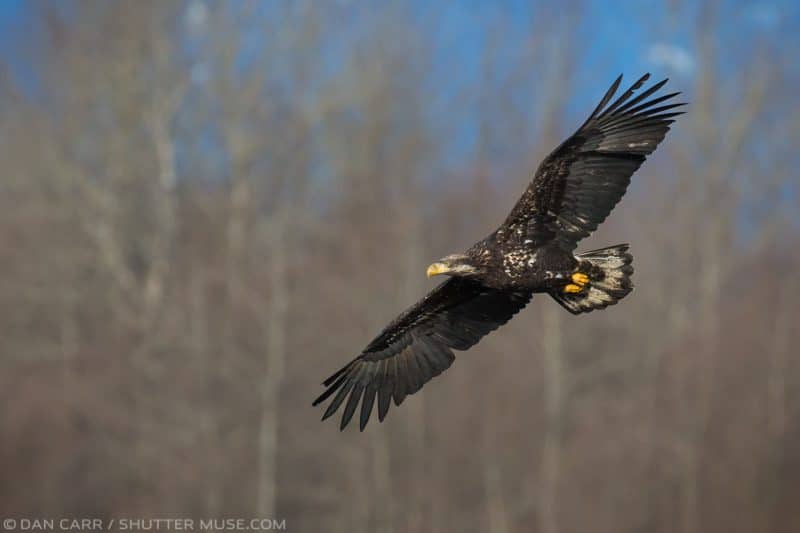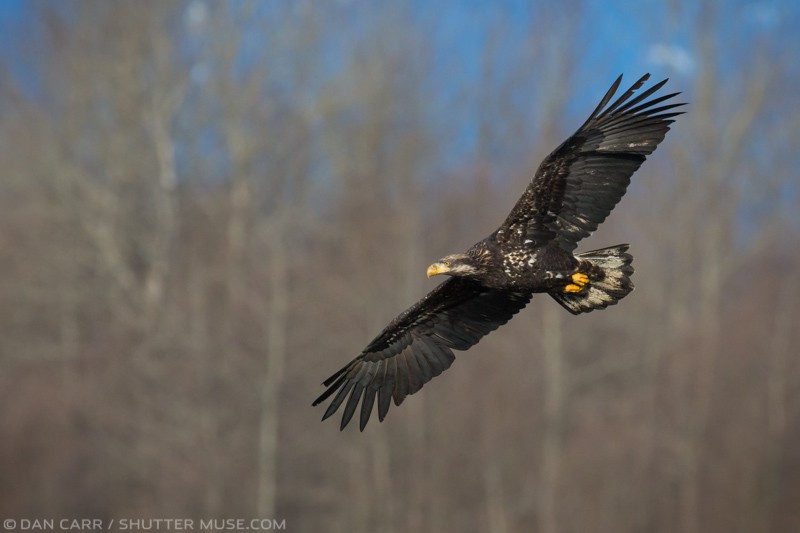 I've written in the past about the use of extenders, or teleconverters as some people call them. Many people tend to shy away from them saying that it's not possible to get good quality photos with them. This is complete and utter hogwash! Many of my favorite images have been shot with extenders on my Canon 300mm f/2.8 L IS and whilst the pixel peepers can tell the difference in a side-by-side comparison, the resulting images are still far sharper than images shot with inferior lenses and of course plenty sharp enough for commercial or fine art use. There are some simple things to keep in mind when you use extenders though; use them in contrasty light and stop down whenever possible. Of course there is a slight degradation in contrast and sharpness when one is used but these things can be mitigated if you stop down a couple of stops (even at the expense of increased ISO) and also make sure that your scene contains a good amount of contrast.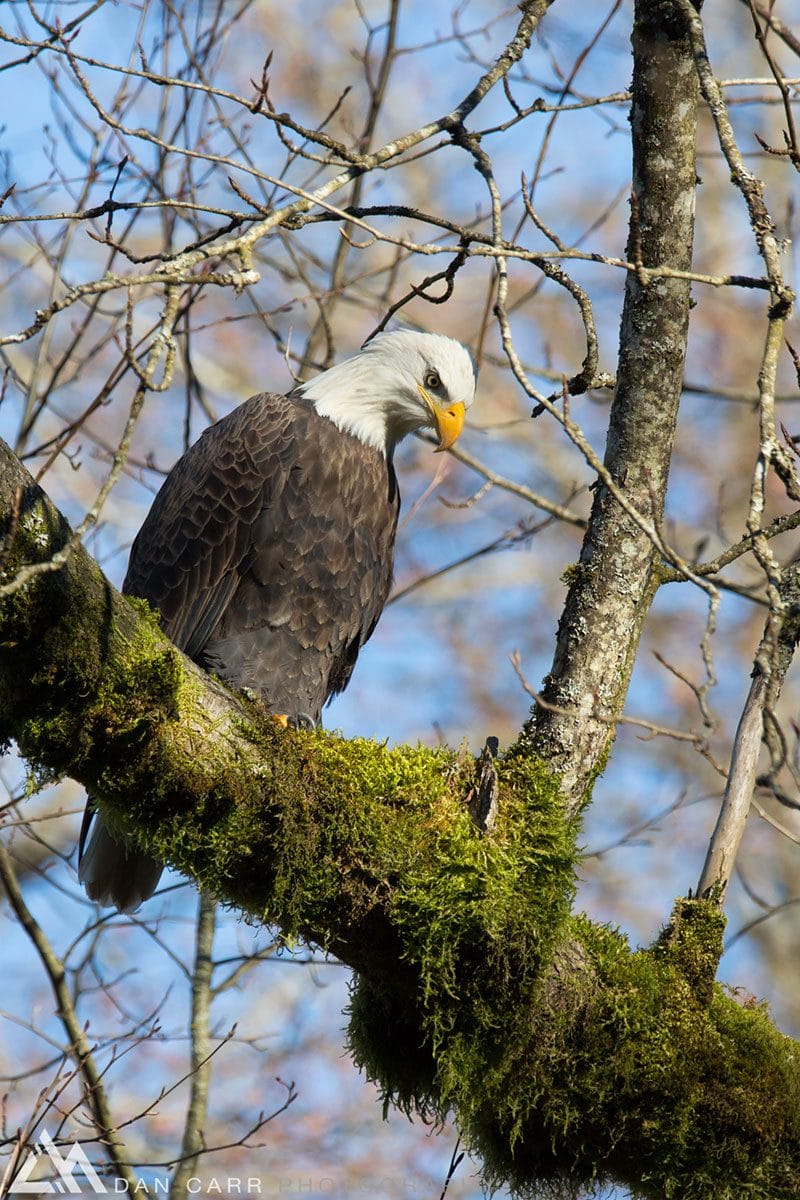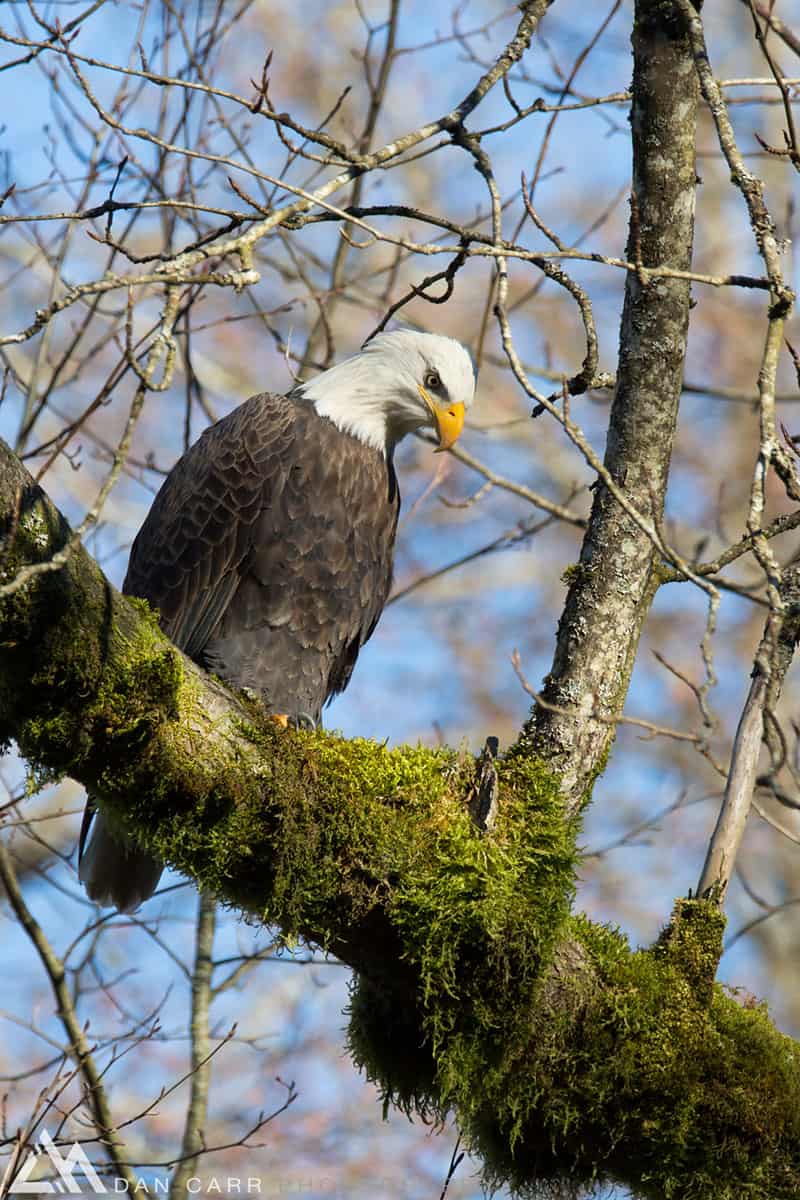 So How Did The 200-400 Fair?
Much like my full review of the lens I want to let the images do a lot of the talking here. I was quite astounded at the resulting quality of these photos when I got them onto my computer. Long lens technique becomes ever more important when you start reaching beyond 600mm and I definitely lost a few keepers whilst getting the feel for the necessary shutter speed for certain subject at this kind of length. After a short while though I was confidently picking of shots all over the place and joyously examining them on the cameras LCD screen. This is absolutely a useable combination for professional use, no doubt about it. Of course having a 600mm as well would be nice, but the logistics of carrying around two big lenses would be tiresome in many scenarios. For absolute versatility you just can't beat this. It's a 200-784mm lens! I'll certainly never leave the house without this external extender again. Of course nothing beats a prime lens though so if your main subjects always require a 600mm or an 800mm then this probably won't suffice, but for who are using the 200-400 this is a real added bonus on top of the fact that it already has one extender built into it.
In particular I was expecting to see some added chromatic aberrations but even in backlit situations it was almost entirely unnoticeable.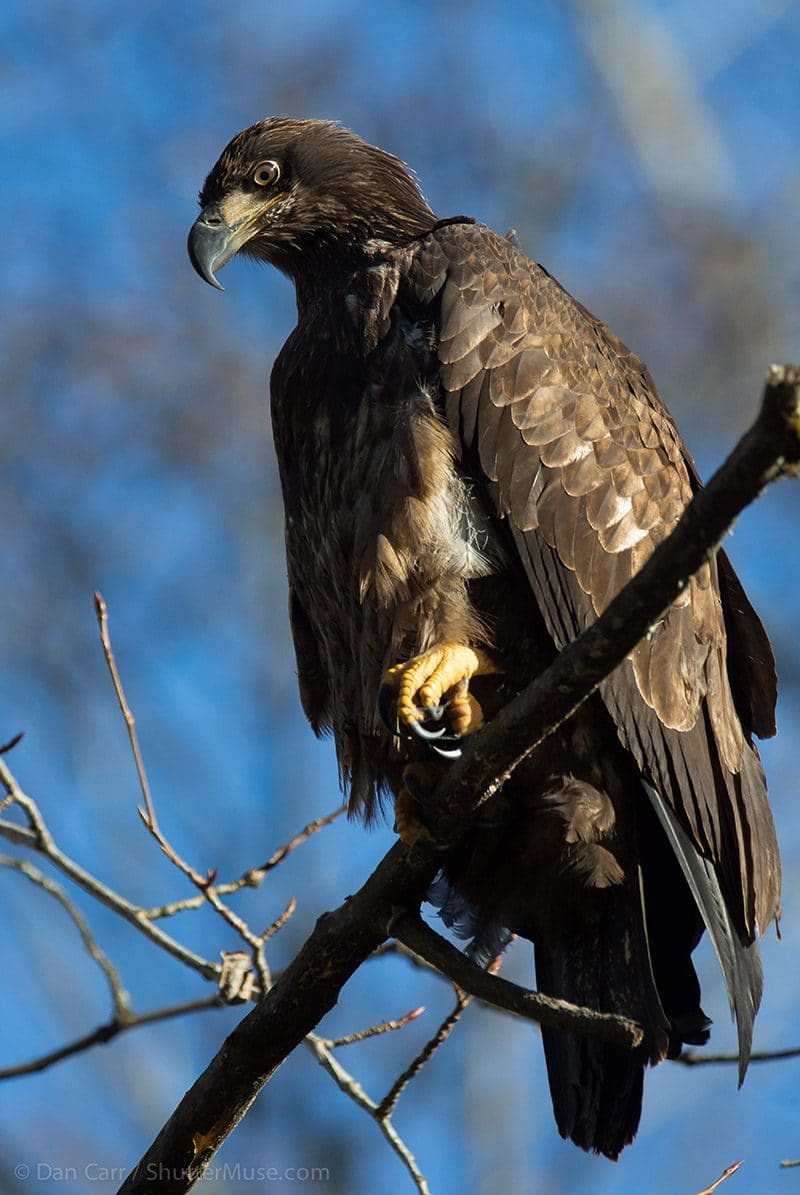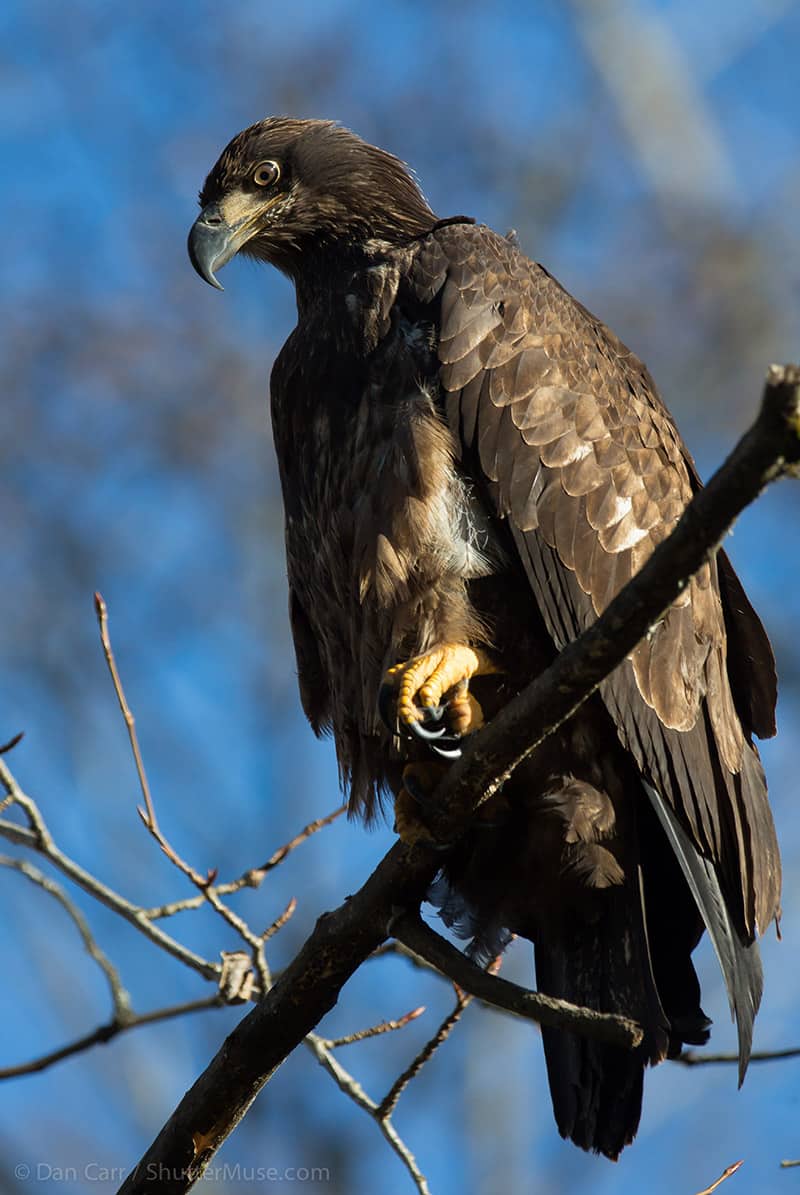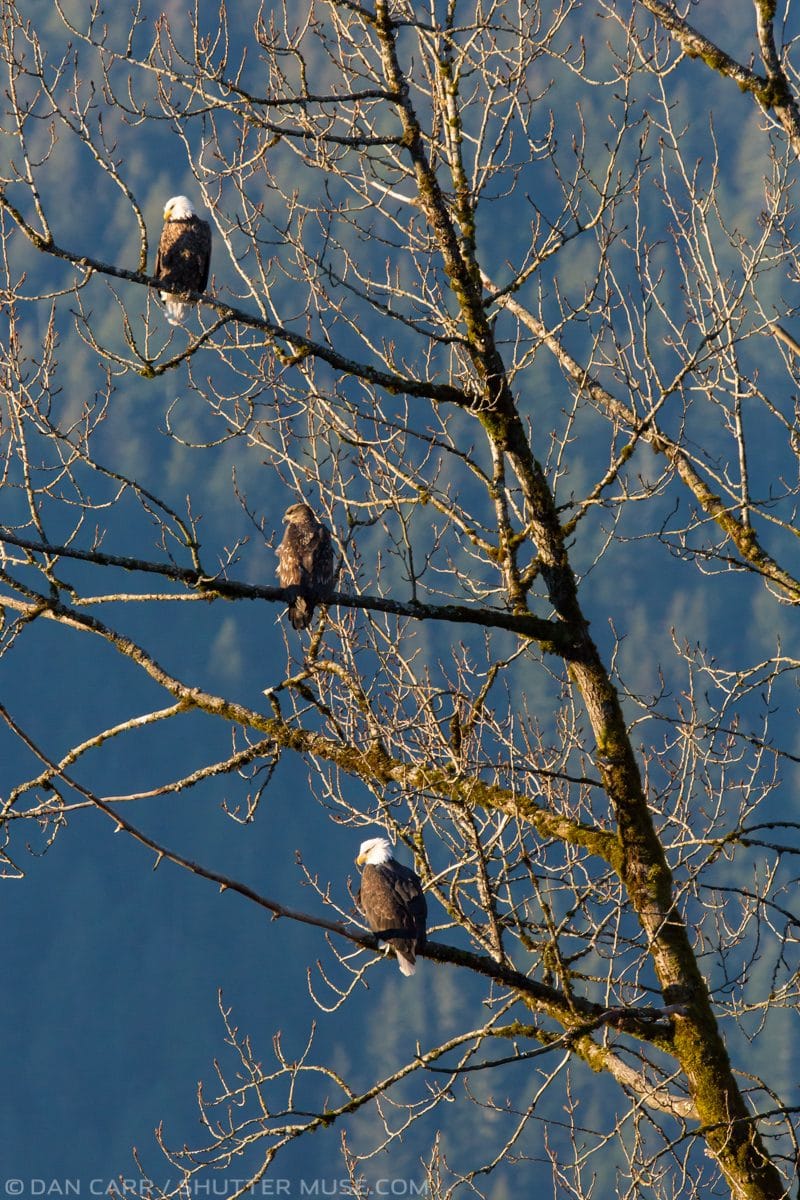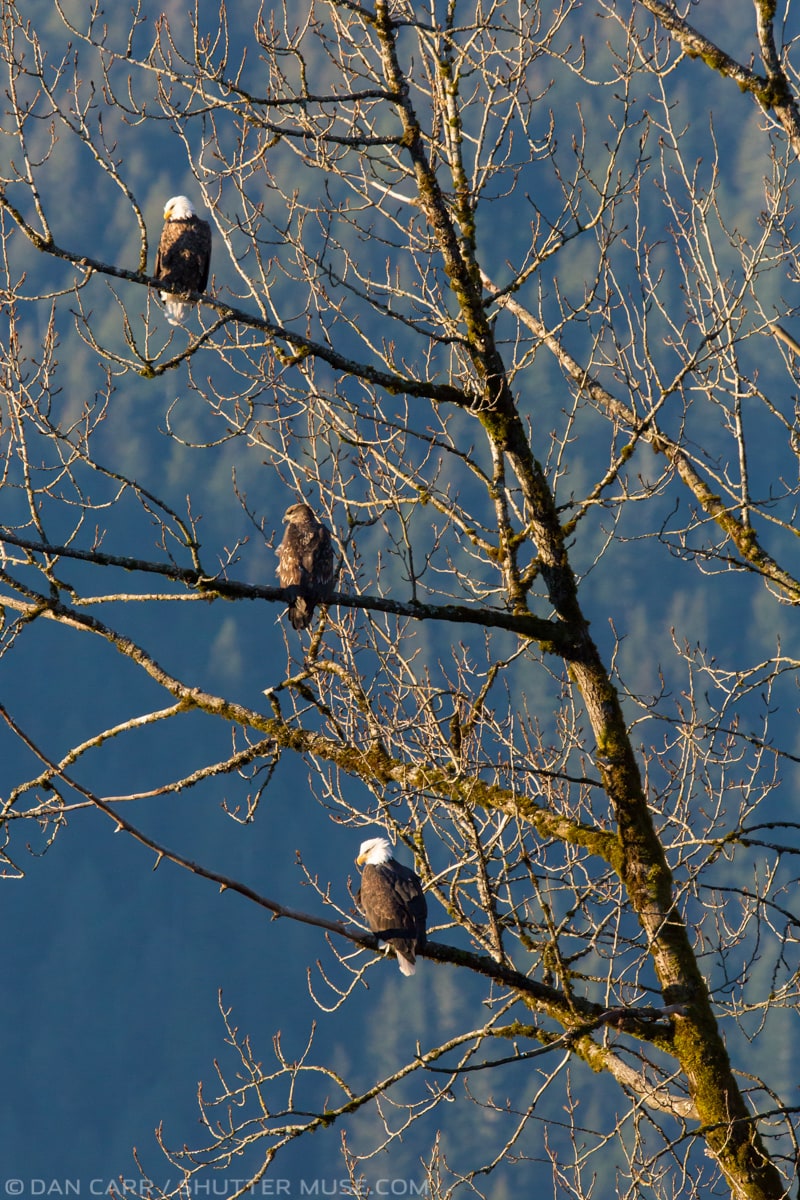 AF performance with the 5D MK3 was OK in this combination but I would not call it great in AI Servo mode. It was always fast enough to acquire focus on static subjects though and in all honesty I wasn't expecting to be able to get much at all with birds in flight and AI Servo so it was a pleasant surprise to come away calling the performance OK. The main problem with it was simply the limitation to central AF points which mean that you were compositionally limited with moving subjects and also struggling to keep a central point on a fast and erratically moving subject. The whole time I was using this though I was thinking this isn't a bad solution for birds, but it would be a GREAT solution on safari in Africa. In those situations you often have the opportunity to get photos of large mammals that are at a distance but relatively stationary. I think the Canon 200-400 f/4 L IS is already going to become the standard safari lens and now I can confidently tell people to remember to pack their additional extender as well.
A few years ago this would have been a tougher combination to work with but these days I'm happy to shoot in the ISO 3200-ISO 4000 range so a max f/8 lens is much less of an issue.
Hand Holding The Canon 200-400
The Canon 200-400 is a VERY nicely balanced lens. Whilst technically it's heavier than the 500mm f4 L IS II, it actually feels lighter in the hand because it has a much more even balance. The weight is pretty evenly spread throughout the barrel length whereas the 500mm is quite front heavy. The result is that the 200-400 is a much nicer lens to use hand held for shooting birds in flight. The heavier front end of the 500mm creates a greater moment and can be a bit unwieldy in the hand. The 600mm is obviously a bit too much of a beast to hand hold for more than a couple of shots but with the 200-400 you can go for quite some time. Adding the additional external extender to the lens to get to 784mm gives you easily the longest lens combination for comfortable hand holding. Whilst I still much prefer to use a gimbal whenever possible, the 200-400 acquits itself very nicely in the hand and this would be a near perfect lens for shooting from the water in a zodiac or kayak when tripods aren't possible.